6 month baby jab
Sulaiman had his 6 month check up and jab last Saturday. He's a big big baby now 🙂 Hitting quite a number of milestones early – sitting up on his own, crawling and pulling himself up to a standing position when next to something. Doc says he's at a developmental age of a 9 month old. Silly fat fat. Not so fat fat anymore. Putting on weight at a much slower pace than before, but all in proportion to his big head and length. In the 97th percentile.
Ayub playing while Daddy cuddles Sulaiman in the background.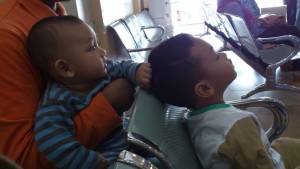 Forever finding ways to disturb the big brother.
Sulaiman rocking two-piece striped jammies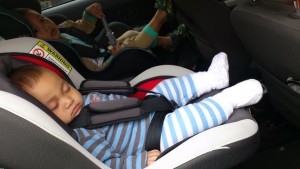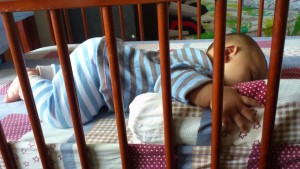 Exhausted after the clinic.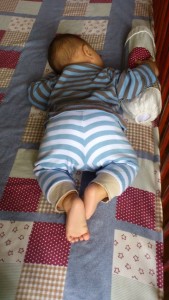 Stripey butt.
Facebook Comments