AM Krew Pagi Rock Crew Hot Fly FM Love
The title says it all. There were so many cross-overs during our live broadcast from Dataran Merdeka. It was fun and silly. Did you know AG used to be a DJ for Fly FM when the station first started? Yup, he did the graveyard shift of like midnight til 3am in BM. Madness. He still says 'Fly FM it's all about the music' sometimes.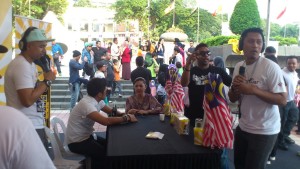 AG ran into our booth, grabbed Prem's mic and started speaking, then ran off. It was a weird on air moment.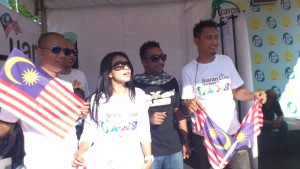 Pagi Rock Crew posing with AM Krew for actual reporters.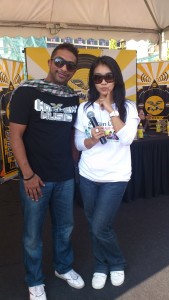 Super awesome Fafau, who supported Super Kampung Style from Day 1, interviewed PRC on AM Krew about SKS. Say whaat..?
Stupid video of Prem being stupid.
Facebook Comments