It's Ayub's 9th Birthday! Here Is One Story For Every Year Of His Life So Far
Acton KL has this thing where on every kid's birthday, the parent has to come in and share stories about their lil fella. One story for every year. And the kid has to walk around a candle for every story. Symbolising one orbit around the sun i.e. one year. Am I making sense? It's early in the morning and I just finished my slides about Ayub that I have to present to his classmates later this afternoon.
Anyway. I don't really want to bore the kids with my mushy gushy mommy stories about Ayub. So instead, I will bore you, unknown reader.
THIS IS MY AWESOME PRESENTATION ABOUT AYUB!!!!!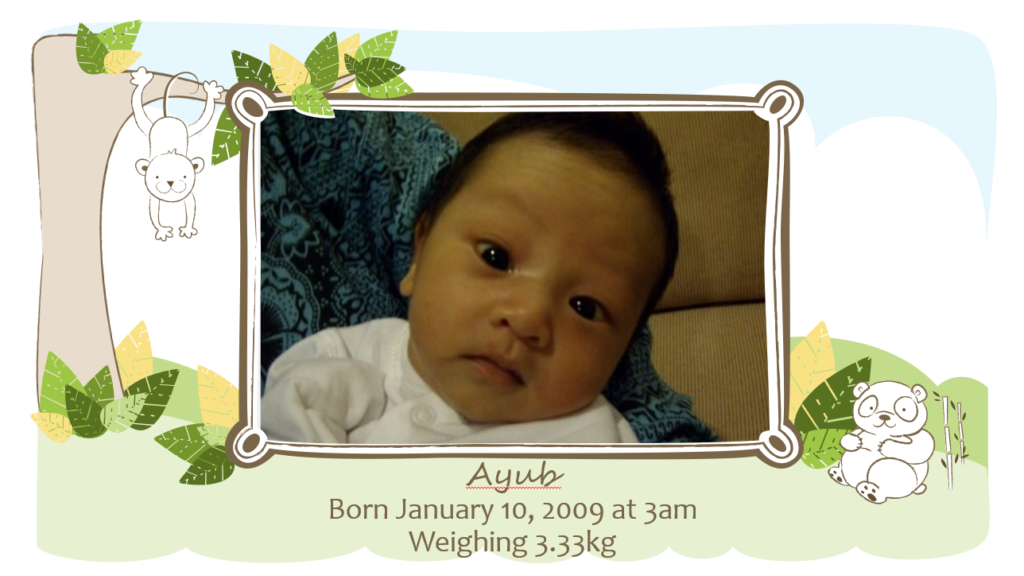 Baby Ayub was super fat, super cute, and super hyper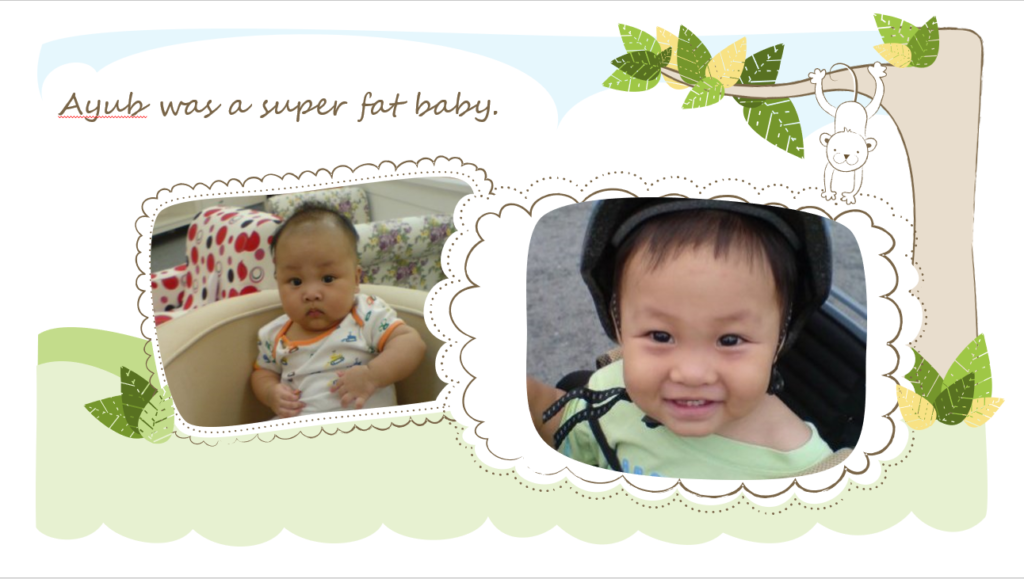 I'll never forget the moment he discovered his hands when he was around 4 months old. Ayub's already-round eyes became even rounder. Pure shock and awe. He stared at them in wonder. Opening and closing his fatty baby fists. Twisting his hands front and back.
I'll also never forget the moment he discovered his penis. That was hilarious.
Ayub is 2 and a bundle of energy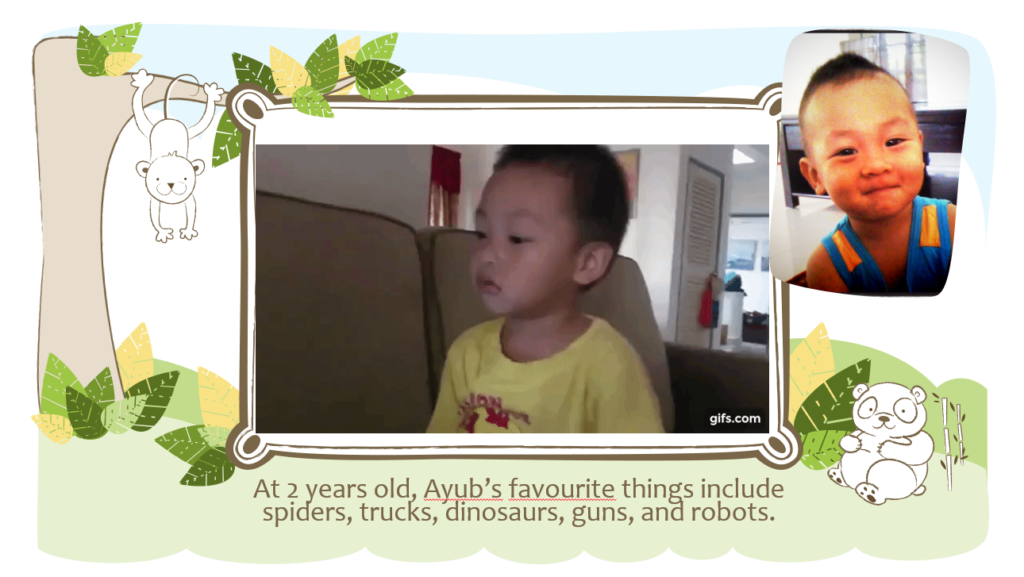 He's an excellent sportsman. Always the fastest runner, even out-sprinting kids 2-3 years older than him. He can kick a football harder, faster, and further than any other kid. His grandfather is convinced he's going to be a pro badminton player. We'll find out when he's 7 that he is not into training for badminton, but still enjoys it as a sport for fun.
Ayub is already excellent at building things using his imagination. He's ace.
Sulaiman arrives to the party and Ayub adores him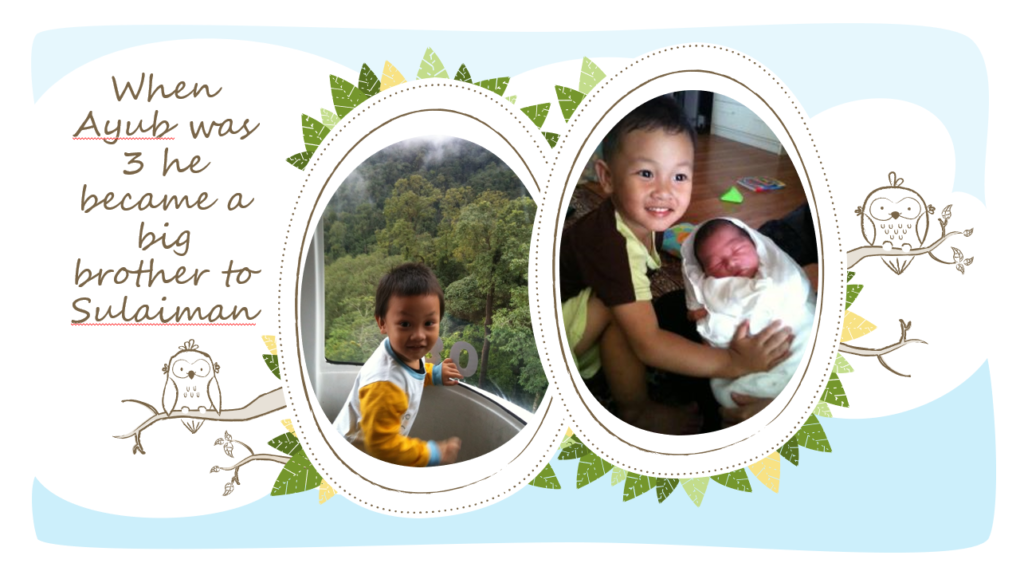 At the age of 3, Ayub becomes a big brother for the first time. He's absolutely besotted with Sulaiman. Speech is a major problem for Ayub right now and he doesn't understand the concept of names. So he will continue to call Sulaiman "baby" until he (Ayub) is 5 years old.
All heart, Ayub fusses around the baby. Leaves his favourite toys next to him while he sleeps, cuddles and snuggles him non-stop, and has zero jealousy. (I would later find out that Ayub cannot comprehend jealousy. Limited emotional range? He's always happy for people. He's legit never felt jealous of anything or anyone. Bless him.) Whenever Sulaiman cries, Ayub immediately calls for me to carry him. No one else is allowed to carry Sulaiman except me.
I don't remember anything about Ayub being 4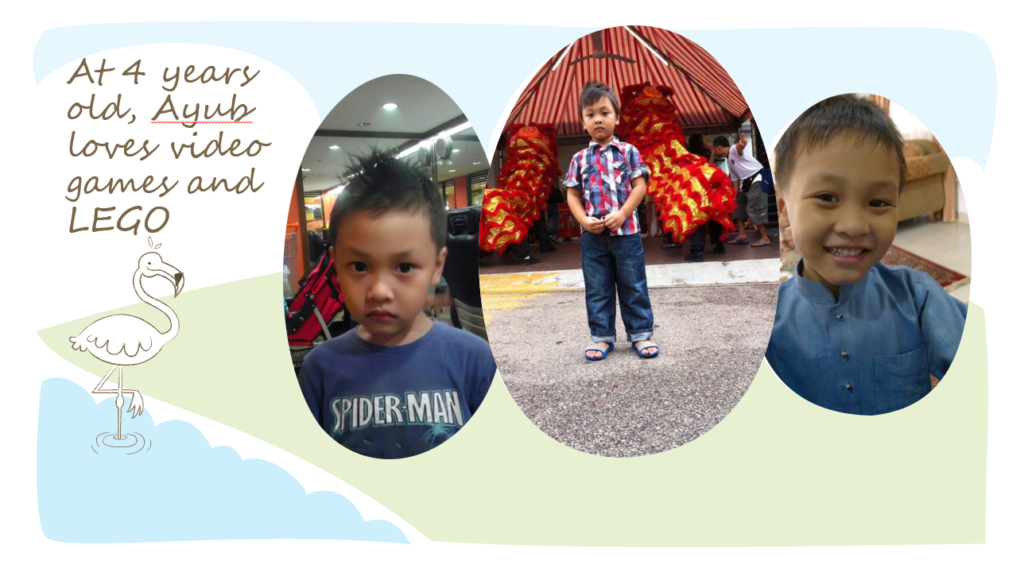 I'm sorry sweetheart, I was not there for you this year. This was the year I tried to focus on my career, which was stupid. And at the same time I planned for months to leave your bio dad. Packed our stuff, took you and Sulaiman, and left. Fought like hell for a divorce. Went through all kinds of nonsense. Did everything I could to keep the three of us safe.
When Ayub is 5, we all get a new start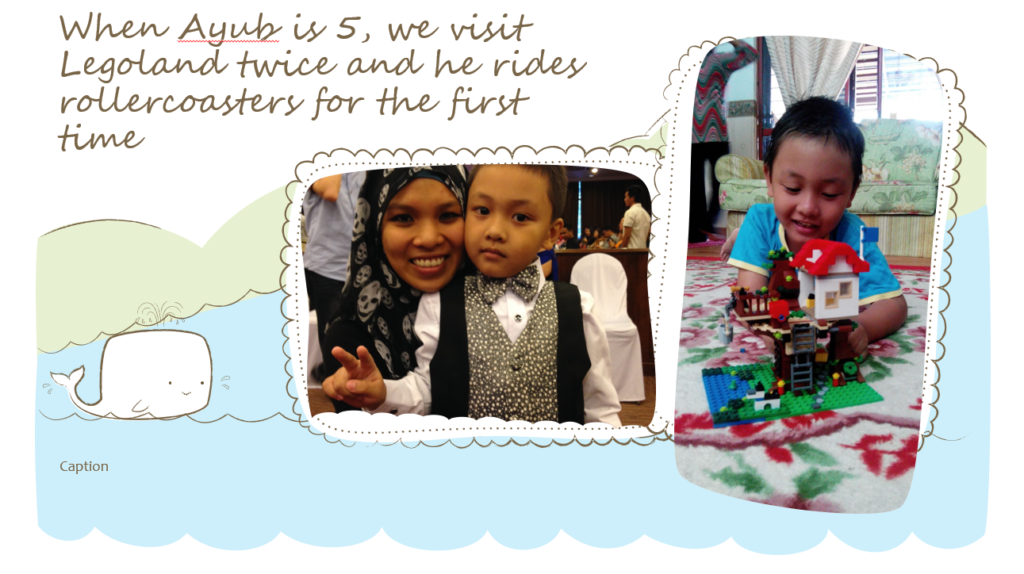 Mr Ninja shows up out of nowhere and the two of you are best friends straight of the bat. Everyone says Mr Ninja loves you and Sulaiman more than me. I think it's true. He talks about you all the time. Mr Ninja and I get married! You step on my dress as I'm walking out to the wedding reception and make me stumble. I hear you cackling in the back as I try to regain my balance.
This is a good year for Ayub.
Ayub settles into a routine and starts to blossom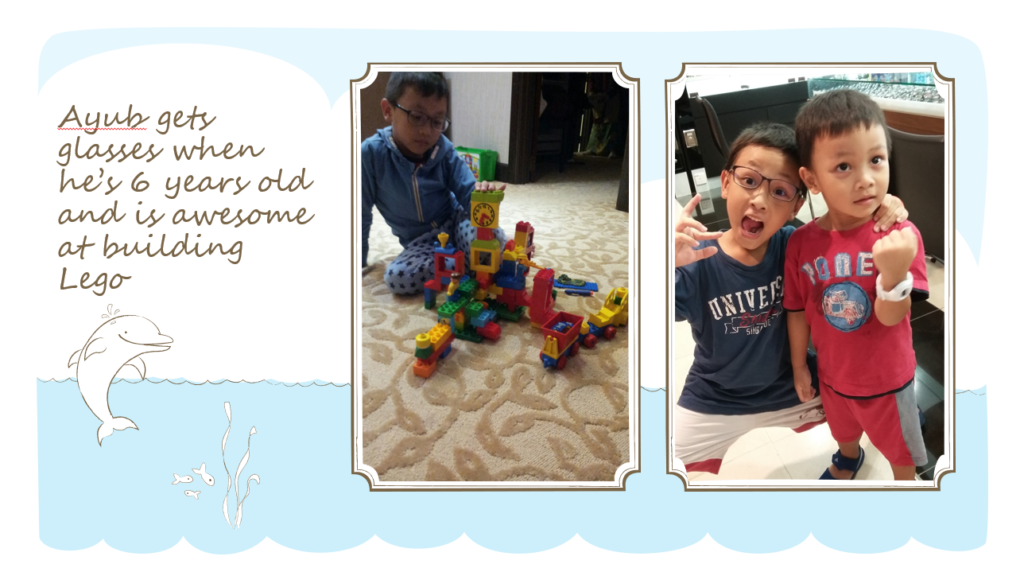 Bit by bit, Mr Ninja and I are tackling Ayub's issues. His kindy teachers suspect he has poor eyesight. We bring him to an optometrist. Glasses. Huge turning point for Ayub. I cry.
Ayub does really well at kindy and wins an award for "Most Creative" at the end of the year. He's confident, happy, and awesome.
The year has a rocky start but ends beautifully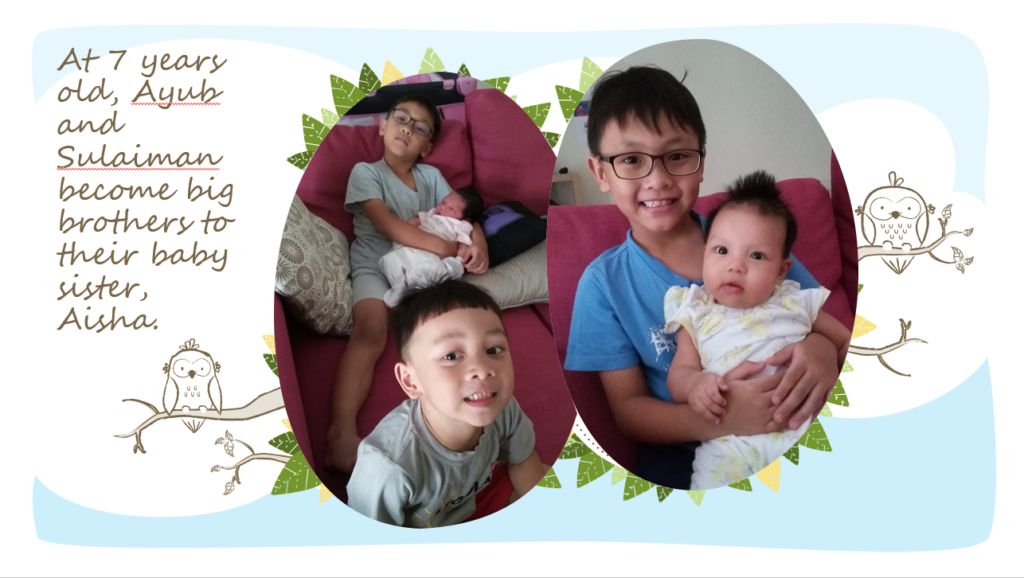 Ayub enters public school. I cry a lot. He struggles, his happy attitude changes, his self-esteem takes a hit, he starts to regress. Meltdowns are becoming more frequent again. I cry even more.
Aisha is born, Ayub is wonderful. He adores her, gushes over her tiny feet and tiny hands all the time.
We take him out of public school. He goes to the Dyslexia Association of Malaysia. It's amazing. His teachers advise us to take him out after several months because he is too advanced and they fear he will not reach his potential and may start to regress.
We discover Oasis Place, thanks to Gowri <3 It changes our lives, thank you Emma.
We try out Bricks4Kidz and Ayub excels. Thank you Lisa.
We find Acton KL near the end of the year and I beg the guides to let Ayub attend. Thank you Jia Hong, Caryn, and Dr Ewe.
Things start to fall in place and Ayub goes from strength to strength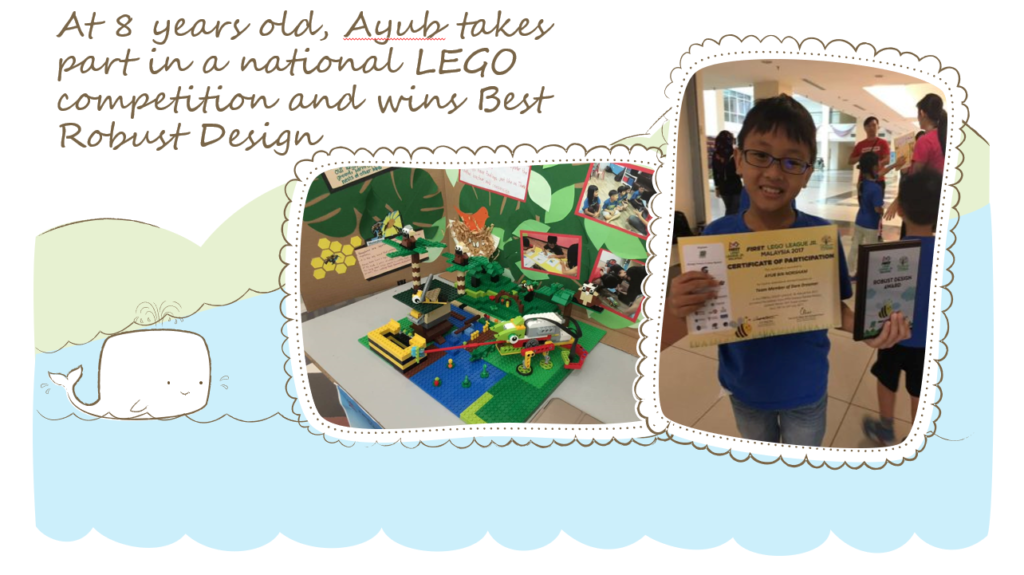 Awesome year for Ayub. He improves on all fronts thanks to amazing support from amazing people. We're really very blessed to have so many wonderful people in our lives. Speech therapy, amazing school, great extracurricular. Ayub continues to kick ass.
Ayub is 9 years old!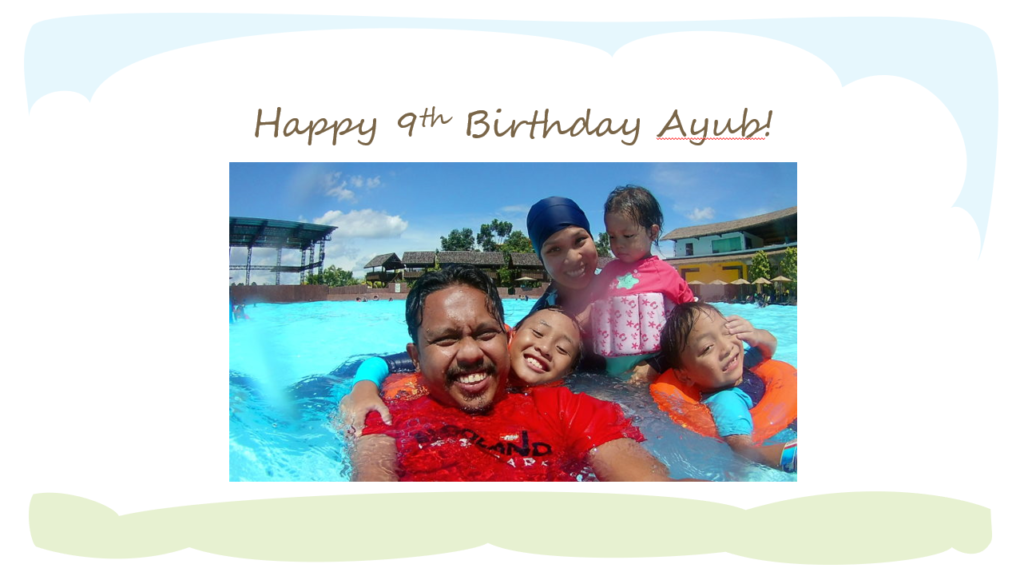 I love you so much Ayub. You will always be my baby boy. You lead with kindness and compassion. Your creativity and resourcefulness are inspiring. You're brave and caring and always strive to do the right thing. Plus, you give the best hugs. The BEST.
Here's Ayub with his birthday bike from his uncle and grandparents. Bonus: Aisha on a balance bike.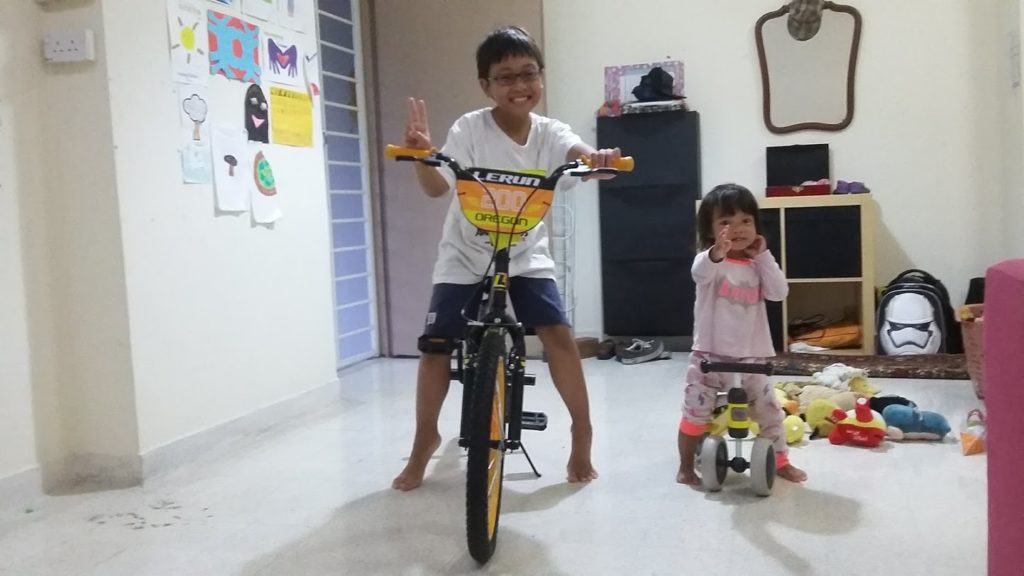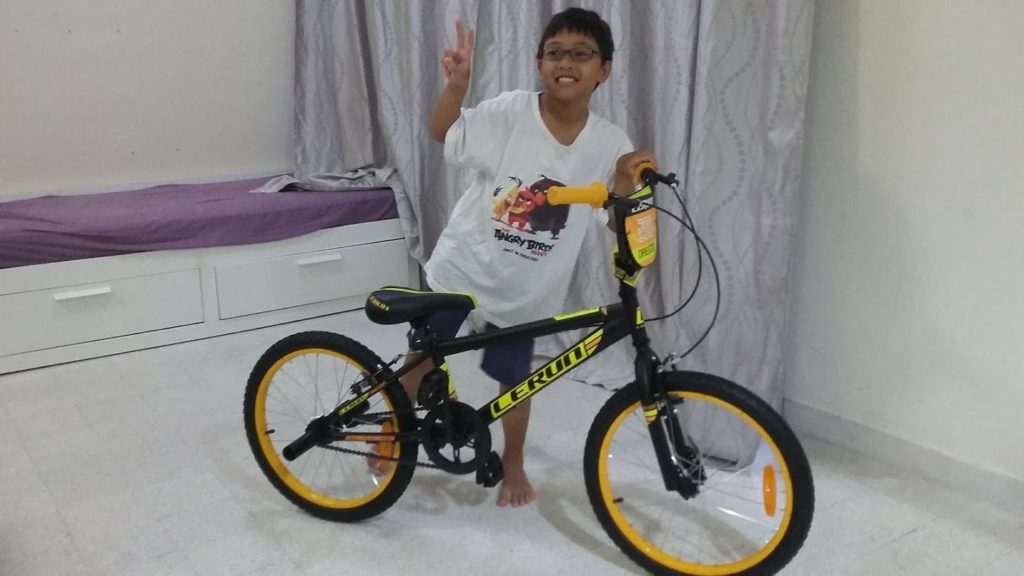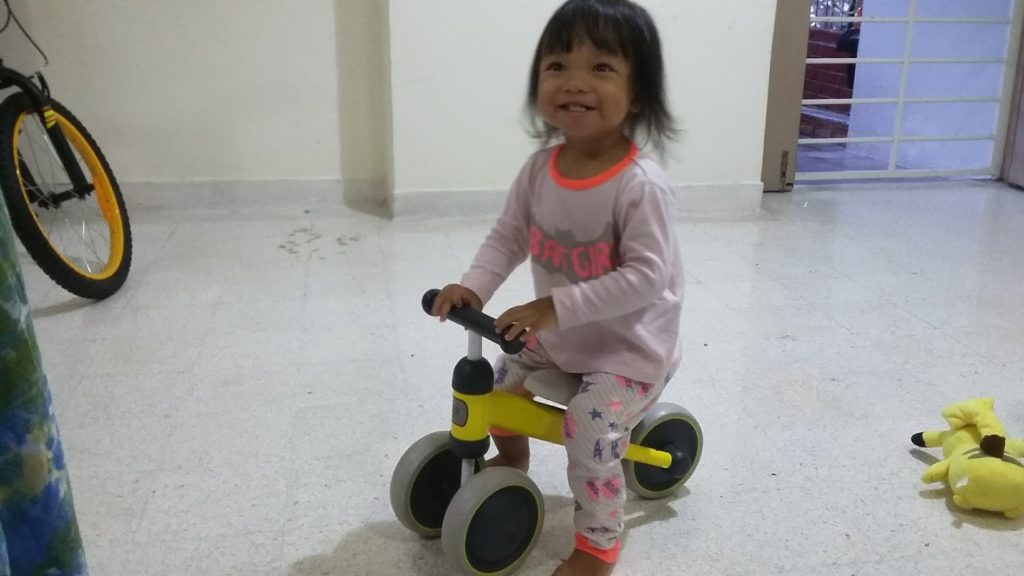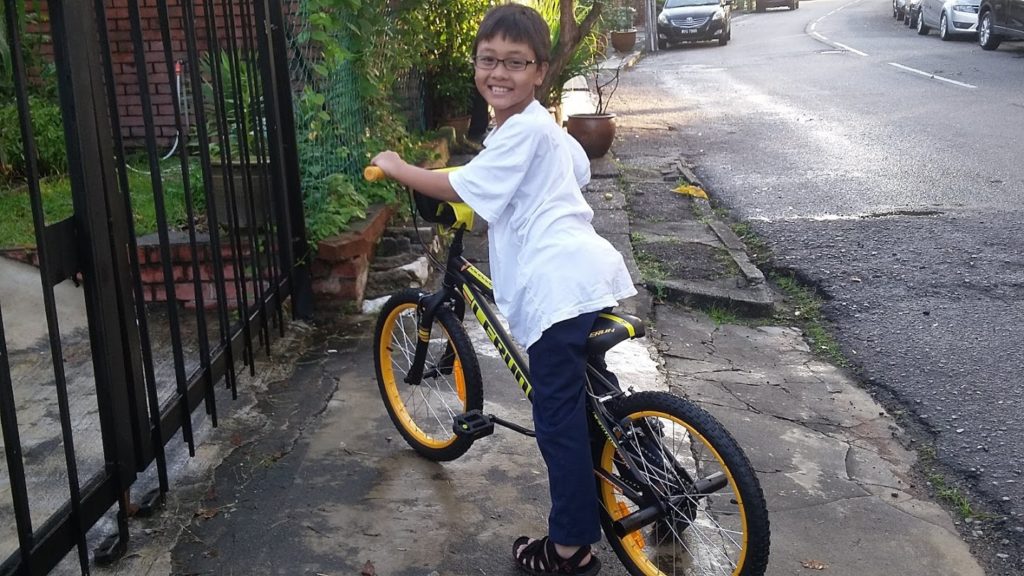 Facebook Comments