Daddy and his babies
Daddy loves to kacau and kiss his babies. They don't like it so much. As in, not at all.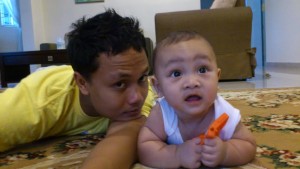 Smile! Sulaiman Sulaiman! Smile!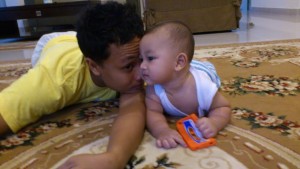 "no kissing Daddy…"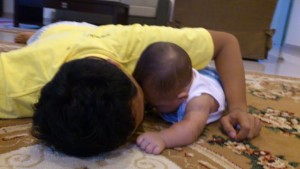 "Noooo… kissssssssing…"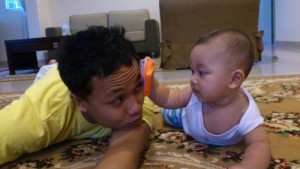 "I said NO!"
Anyhoo, I was trying to capture a super cute moment, but this happened: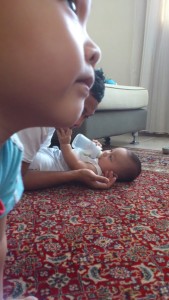 "No, baby Shlyman dowan. DOWAN MAMA!"
Ayub's first photobomb. So proud.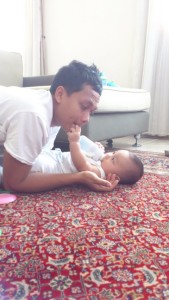 Facebook Comments