All-Day Breakfast, Salted Eggs Baonedict And More At Departure Lounge In Uptown
Departure Lounge at Damansara Utama aka Uptown is my go-to lunch spot during weekdays. It's simple, yummy, and provides all-day breakfast. How can anyone ever say no to all-day breakfast?!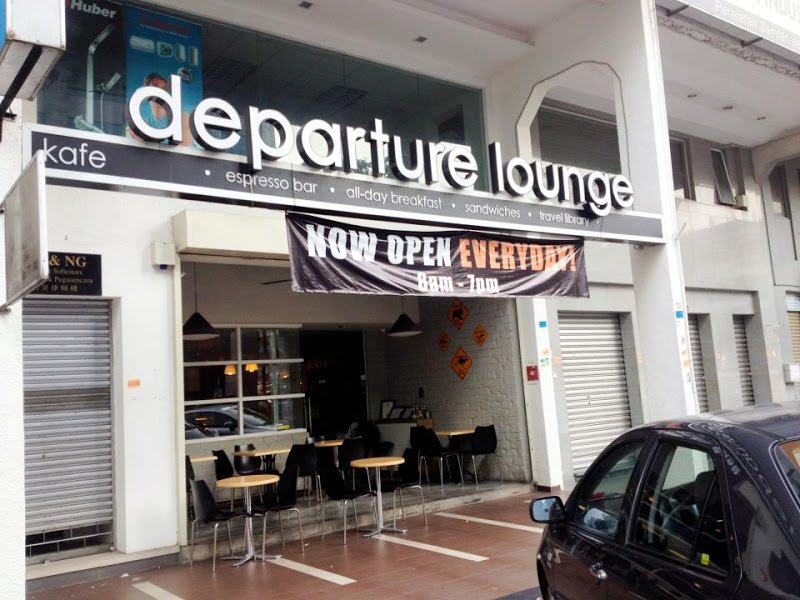 They specialise in breakfast, brunch, and coffee. Personally, I haven't tried their coffee yet, but it smells divine every time they make a brew while I'm there. Mmmmmm… coffeeeeee…
The Food
Their main attraction (for me) is the build-your-own breakfast option.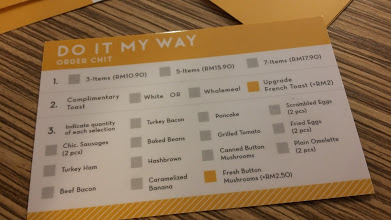 I usually get 5-items: White bread, beef bacon, turkey bacon, fried eggs, hashbrown, fresh button mushrooms. But their upgraded french toast is super yummy too.
They recently changed their menu, I believe they improve on it quite consistently so it's really nice to keep going and try new things.
Here's their menu: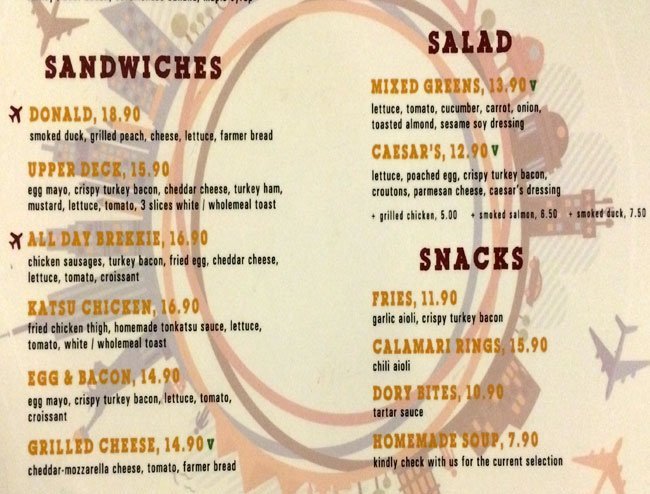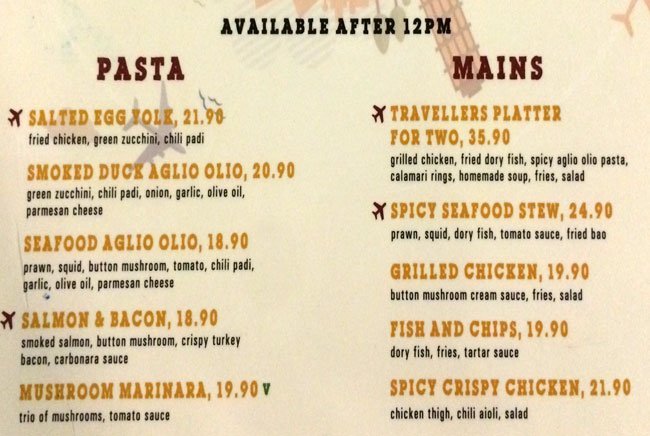 Today I decided to try something different, instead of my usual do-it-my-way breakfast platter. I ordered the Salted Egg Yolk Baonedict. Why is it called baonedict and not benedict? Because it's on a bao. Mmmmmm… BAO!
Ok, story time. Prior to lunch, our head of video production gave me some pointers on how to take really nice food pictures. He said, always super close up and at a 45 degree angle. So check out this gorgeous pic of my Salted Egg Yold Baonedict: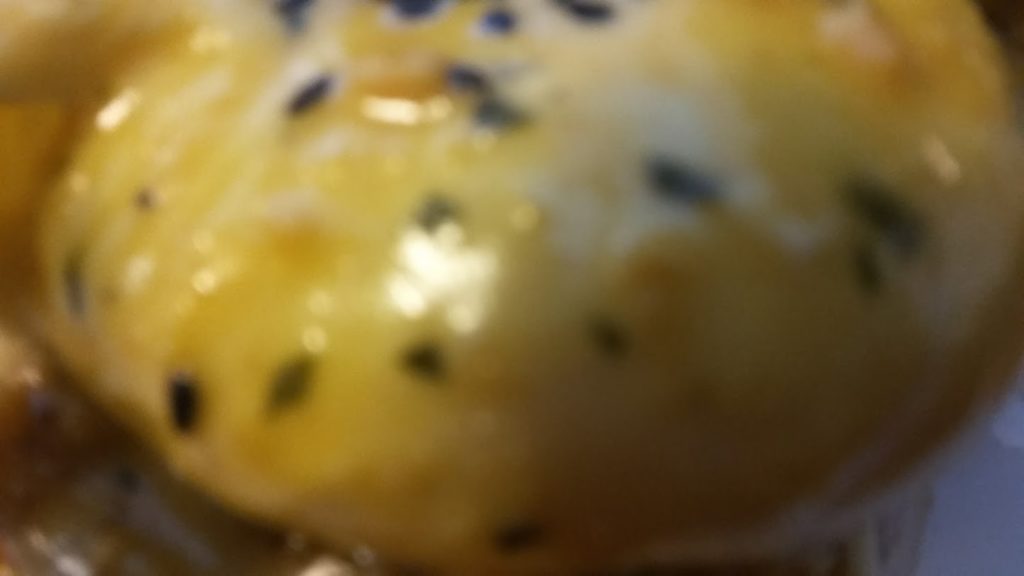 Lol just kidding.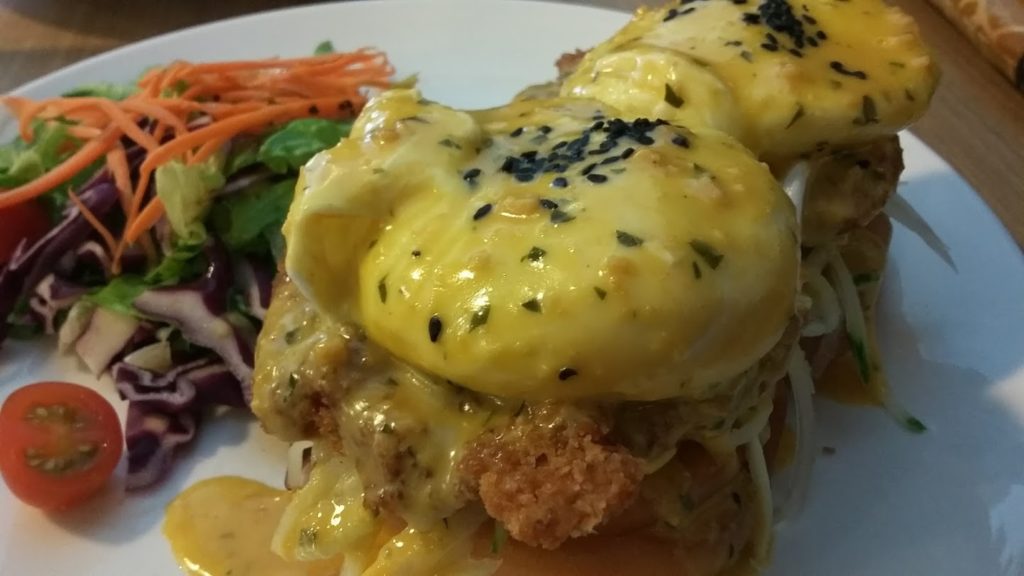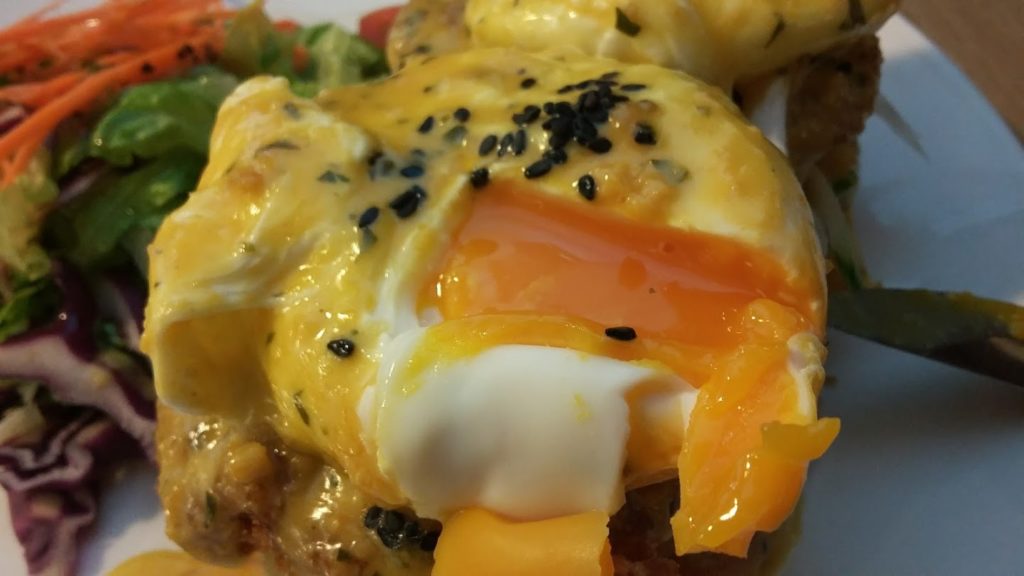 Two perfectly poached eggs on top of crispy fried chicken and fresh, shredded cucumber, sitting on top of a fried bao. With a good helping of salad on the side.
Gowri had a sandwich: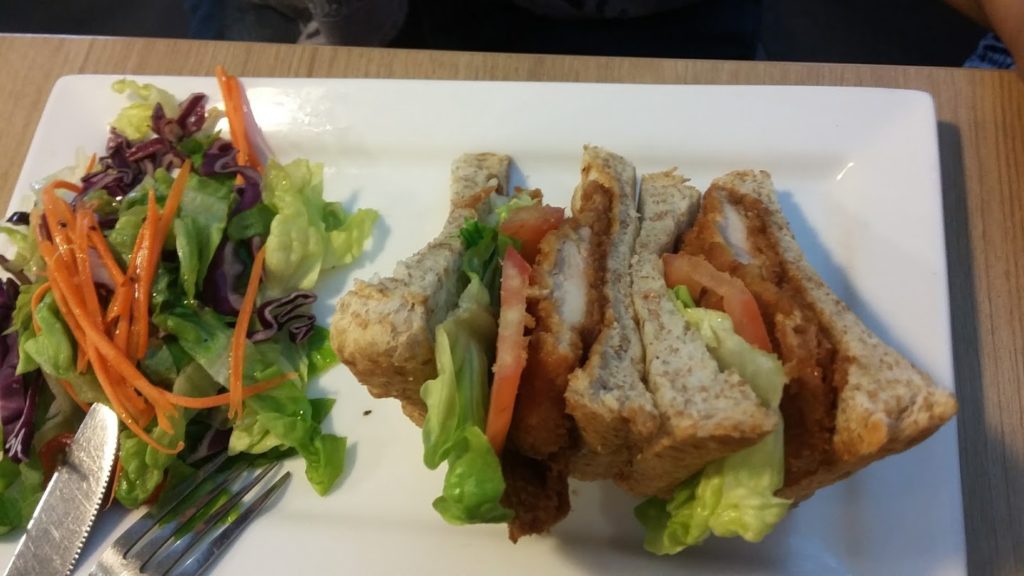 Looks so sad but she said it was good.
I once just wanted a snack so I ordered their fries, which are supposedly mixed with garlic aioli and crispy turkey bacon. It was the saddest snack I have ever eated. It was just a small pile of fries with very little flavour and maybe 5 specks of turkey bacon. Plus, it cost like RM12. NEVER. AGAIN.
Otherwise I've always been happy with the food.
FOOD: 4.5/5
The Ambiance
The theme of the restaurant is travel, I assume? Your last meal in the Departure Lounge before your great, next adventure. They recently revamped the inside and it looks much classier and cuter than before. It's a nice chill-out place. Not particularly kid-friendly, I wouldn't bring my children here. It's very adult. Basically, it's awesome.
AMBIANCE: 5/5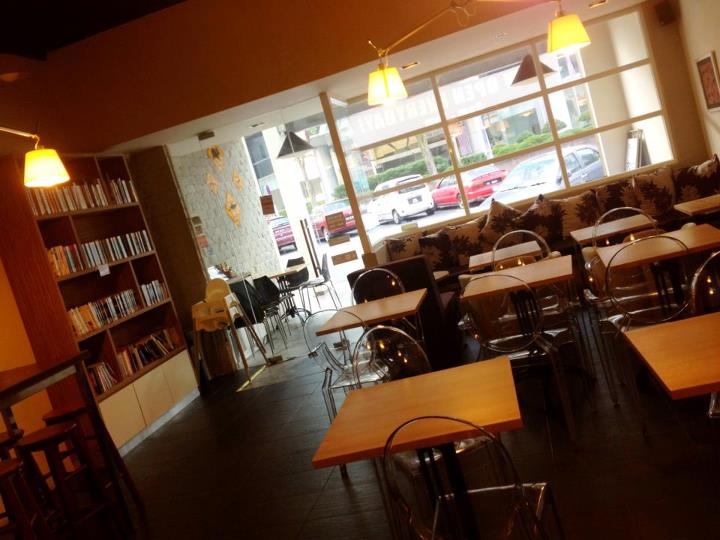 The Service
The service is fast, the staff are nice. Water and condiments are all self-service, which I love. I can pile on the mustard to my heart's content.
SERVICE: 5/5
Final Thoughts
It's a nice brunch place if you're into nice brunch places. A bit pricey. Not an everyday place to eat at. I mean, I need my asian spices. Western food is just so… so-so.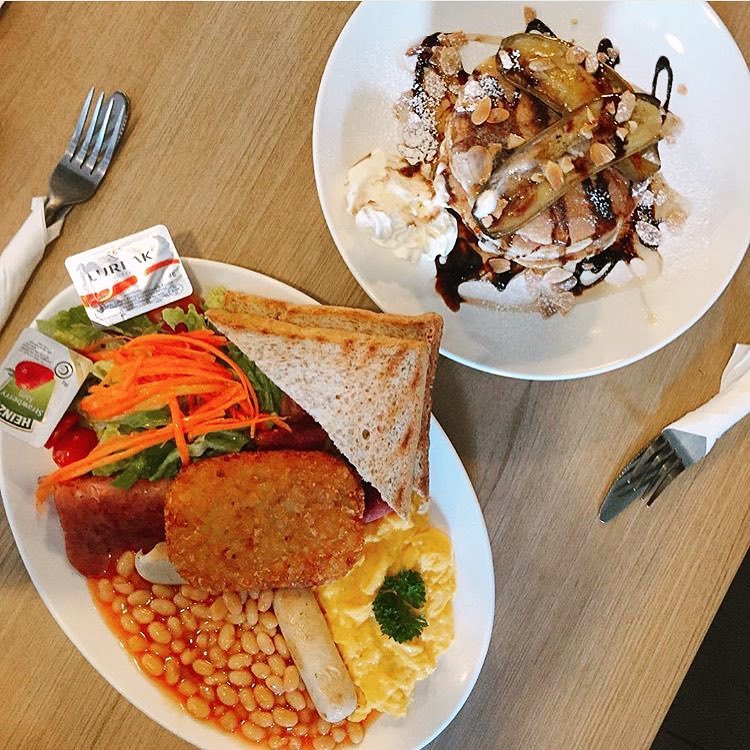 I feel like having breakfast for dinner now.
OVERALL: 4/5
Departure Lounge Details
Location: 10 Jalan SS 21/39 Damansara Utama
Opening hours: 8 am -10 pm | Monday – Sunday
Contact: info.departurelounge@gmail.com
You can find out more about Departure Lounge at their Facebook page.
If you'd like me to give your restaurant a Mama Review, let me know in the comments below! I write for free and pay for my meals haha!
Facebook Comments