Dino Safari VR Experience At Alamanda Shopping Centre In Putrajaya
I brought the kiddies to Alamanda Shopping Centre in Putrajaya over the weekend for a work assignment because I have the most understanding and patient children and hubby in the woooorld! There was a Dino Safari VR experience in the mall and Ayub was super excited to try it.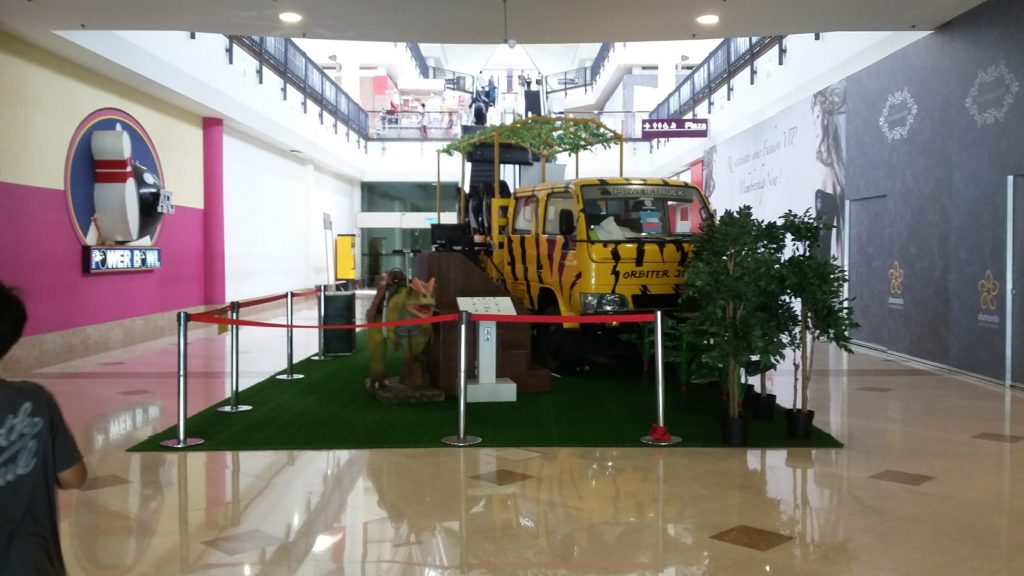 I don't really know what to write about this.
Ayub and Mr Ninja get strapped up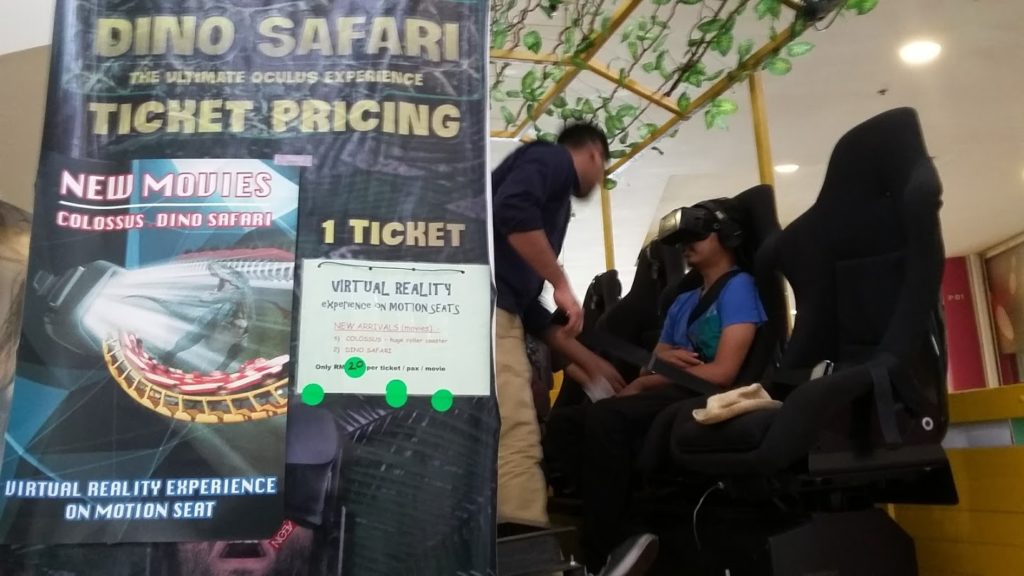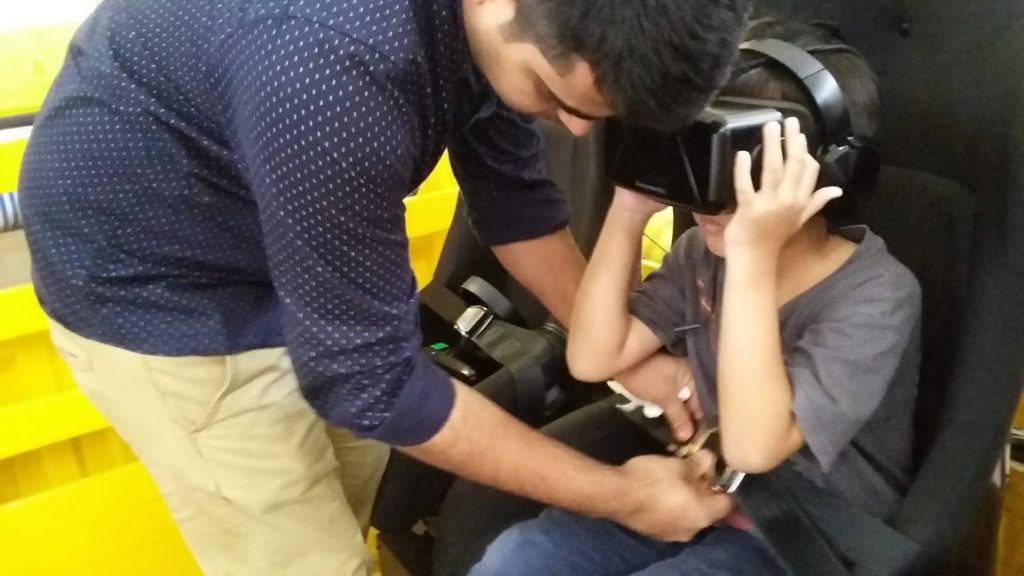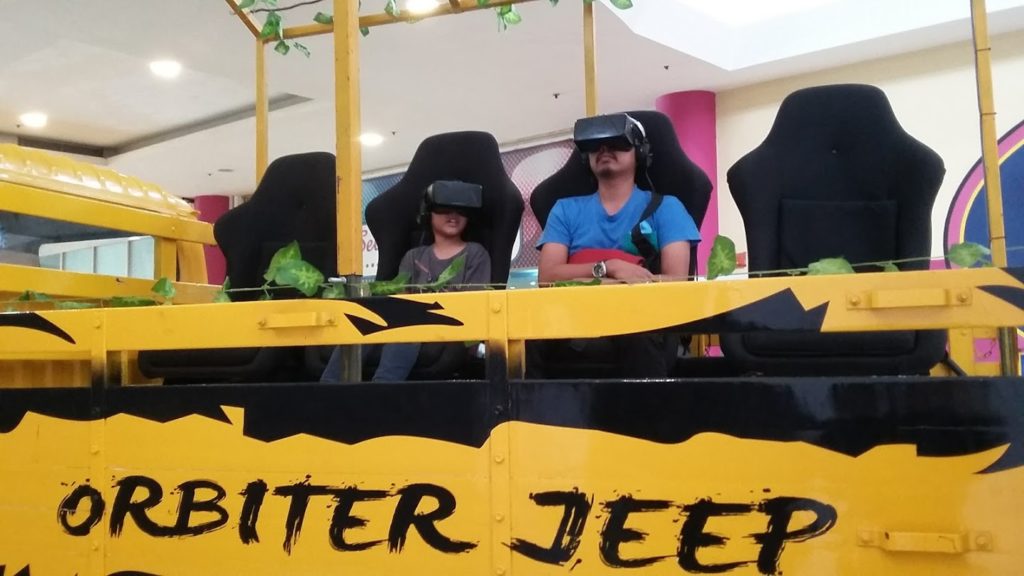 Initially Sulaiman wanted to join but then he got scared. I should really look into his fear of trying new things. How do I make him not so fearful and shy?
Ayub didn't want to go alone so Mr Ninja hopped on with him. Not that it made any difference. You're in the virtual reality world by yourself. According to Ayub, Mr Ninja was in front of him in another car. But really they were just watching the same thing. This is Ayub's second experience with VR, the first was at Slide the City.
Riding through a beautiful jurassic park
Ayub is so loud. He was so excited and happy throughout the ride, which makes me happy to have spent that RM20 on this thing. Mr Ninja was not impressed but that's because he's an old man.
I think Sulaiman felt a little bit bad to not have joined in but YOU SNOOZE YOU LOSE. Silly baby. He was pleased to watch the screens at the back so it's ok.
It was actually kinda scary…
Ayub says it wasn't scary but watching the screens, it looked pretty scary. Mr Ninja later said it was scary. But he's scared of everything – butterflies, insects, deep sea water, fish, ghosts, Aisha, fusion food…
The best VR experience I've tried was The Transformers ride at Universal Studios Singapore. I also tried this zombie thing by Grab last year. I noped the hell out of that. I don't like VR. I think it's all scary. Black Mirror tells me so.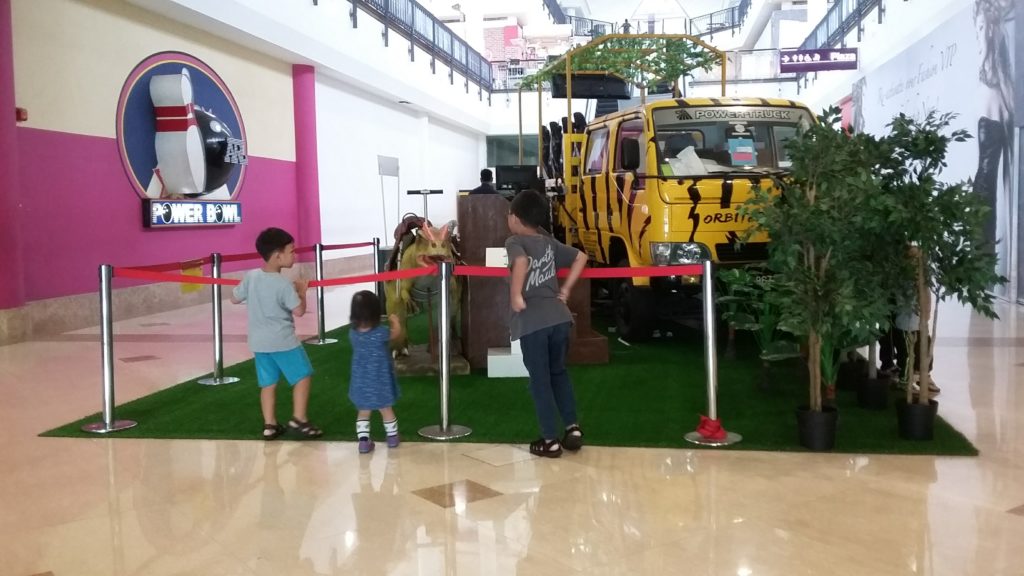 The rest of the day at Alamanda
Alamanda Putrajaya used to be my mall. Ayub and I were there like three times a week. Just to walk around and play. He and I were best buddies way before Sulaiman, Mr Ninja, and Aisha came along.
See fat baby Ayub chilling at Alamanda 8 years ago.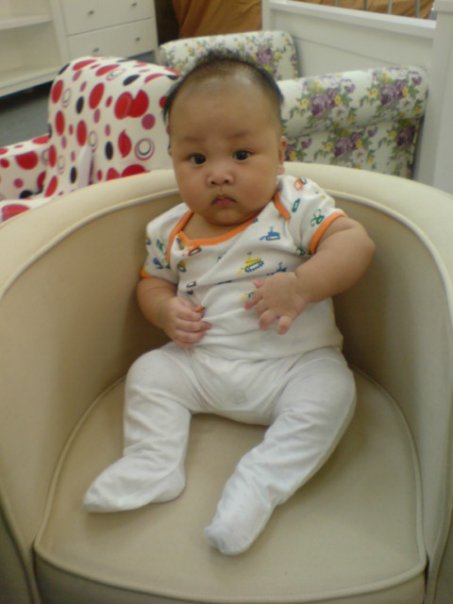 Yeah, another weekend another mall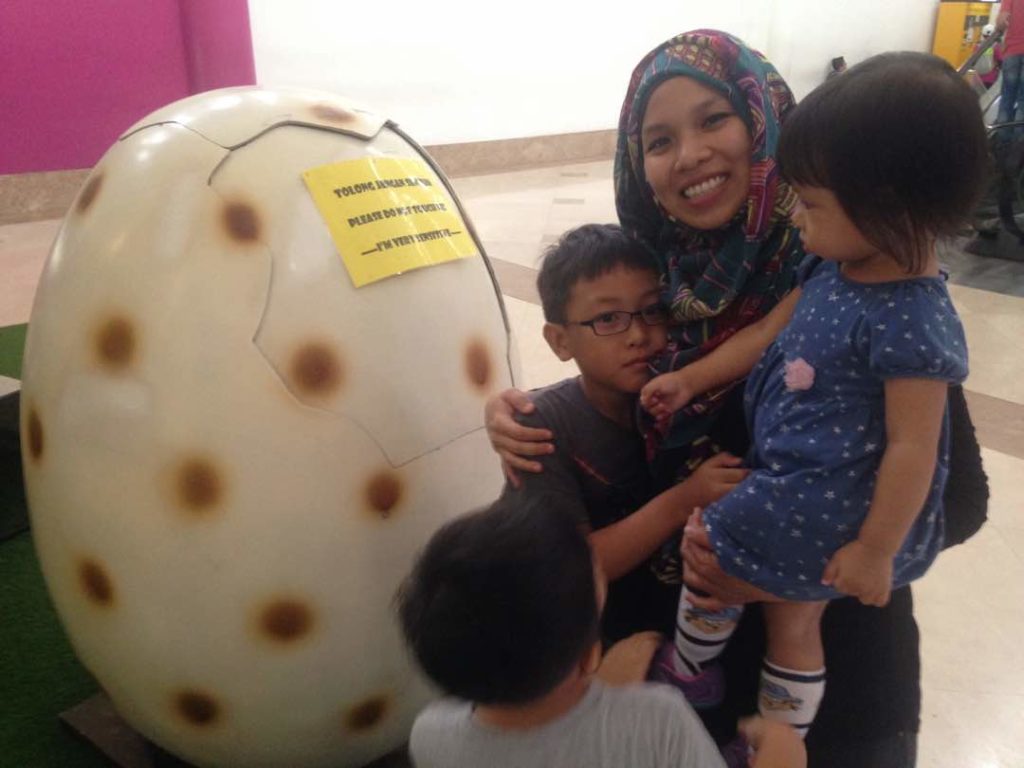 Facebook Comments