Dua By SKöHNS Restaurant Includes A Children's Play Area And Simple Food
Decided to eat out for dinner tonight, which hasn't happened since Aisha was born. We didn't want to go far so decided to head over to Dua by SKöHNS in TTDI to try it out, based on multiple suggestions from other parents.
The place had a really relaxed ambiance and felt really homey and cozy, while still giving off some hipster vibes. Red bricks, mismatched furniture, concrete floors, and all that jazz. The staff were friendly, the menu was simple, and the best part was the kids' play area.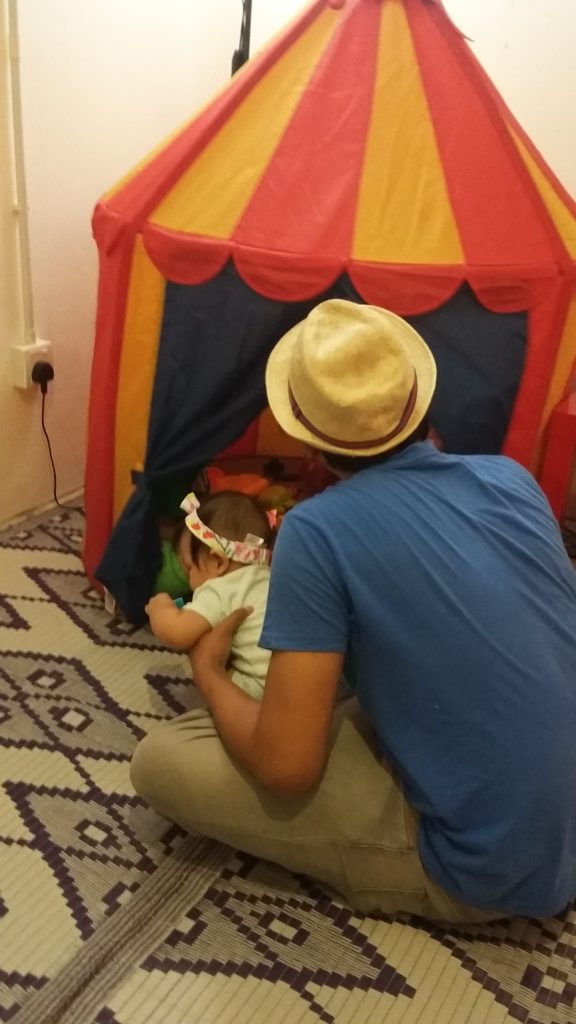 Nothing much to shout about, just a simple IKEA tent with a bunch of toys inside, and a small table with two little stools next to it.
But for kids (and consequently parents), it's like paradise!
🙂
Ayub immediately went into the tent to explore while Sulaiman asked for permission (bless his sweet heart).
While the boys were busy playing, the hubby and I sat down at a long table that could seat six, with benches instead of chairs. We got to browse the menu in peace without the kids arguing over what they want and did not want.
Aisha got restless in her high chair pretty quickly though, so the hubby brought her to the tent too. She was very content.
The Food
They serve both Malaysian and Western dishes. Small selection, which I like. Massive menus are such a turn-off to me. Keep it short and do it well, I say.
I was torn between Nasi Kerabu (based on countless good reviews) and Nasi Dagang (my personal favourite).
The kids wanted pasta (they had just the one dish – carbonara – which happens to be their favourite).
Then the hubby asked the waiter for his recommendation, which was braised lamb. Well! If dear hubby is having lamb, I want lamb too! Best of the best of all the animals to eat. Sorry vegetarians. So I dumped the Nasi and picked the grilled lamb.
Here's their menu: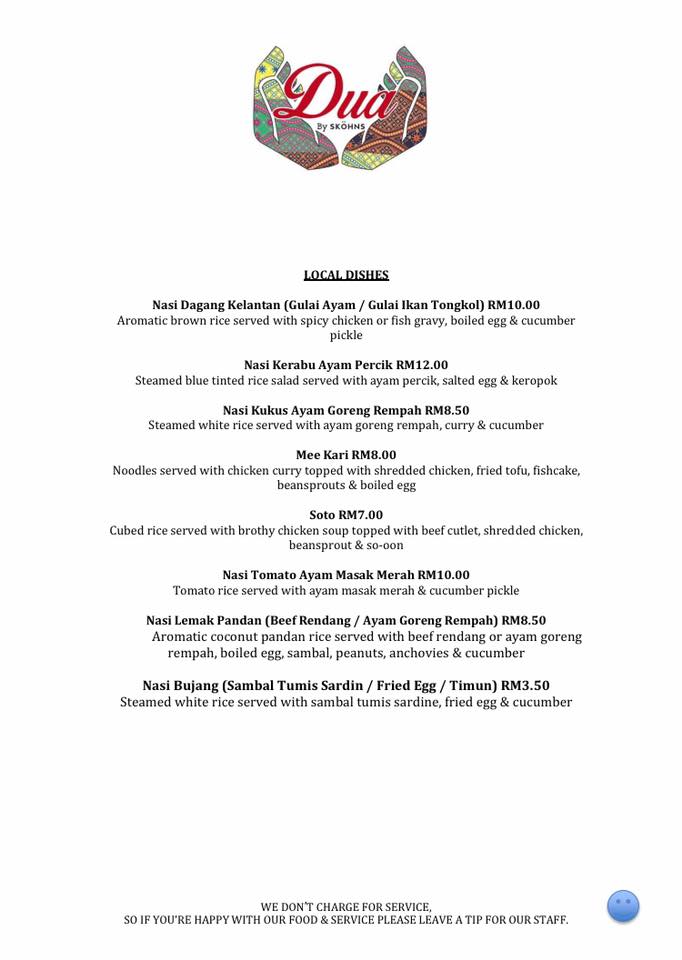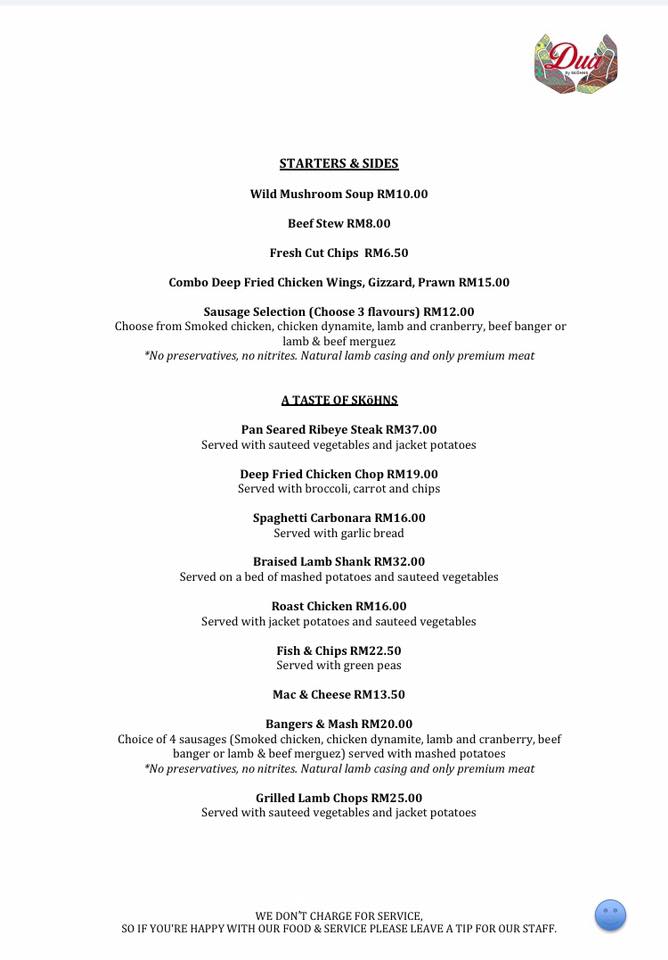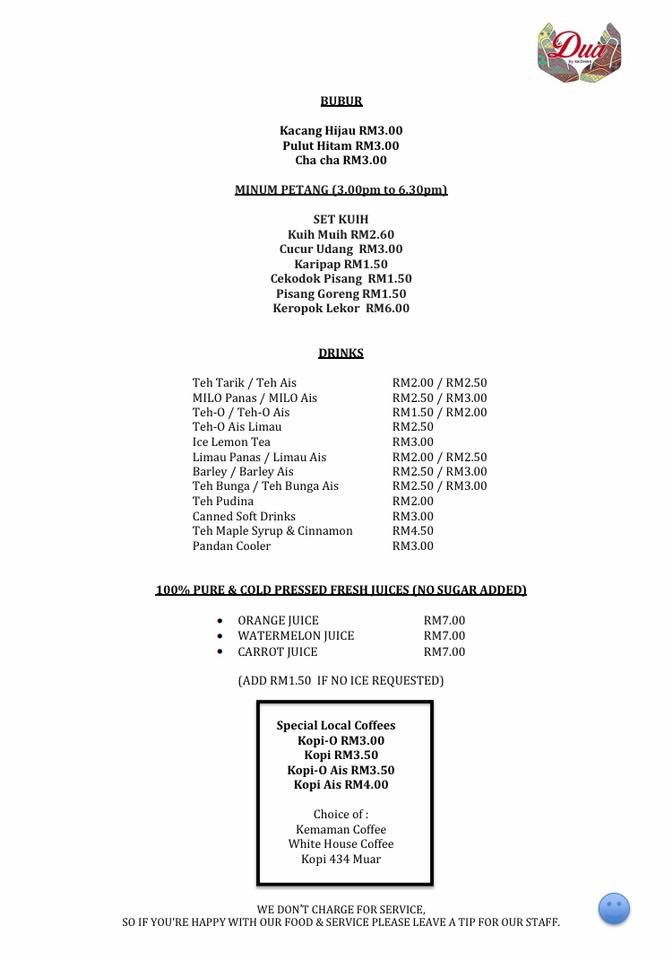 Our food arrived. I have to say, the side dishes were delicious – mashed potatoes for the hubby, oven-baked veggies, and a baked potato for me. But the lamb itself was a little tough and could have done with a little more seasoning. Hubby went cray over the gravy though. It was yummy.
The spaghetti carbonara was… disappointing. I would say, it could have been worse but was very very very far from being any near to the best. The kids finished it though so that's always a good thing.
Lots of room for improvement but a very promising start. I think it would have been different had I gone with the Nasi Kerabu or Nasi Dagang.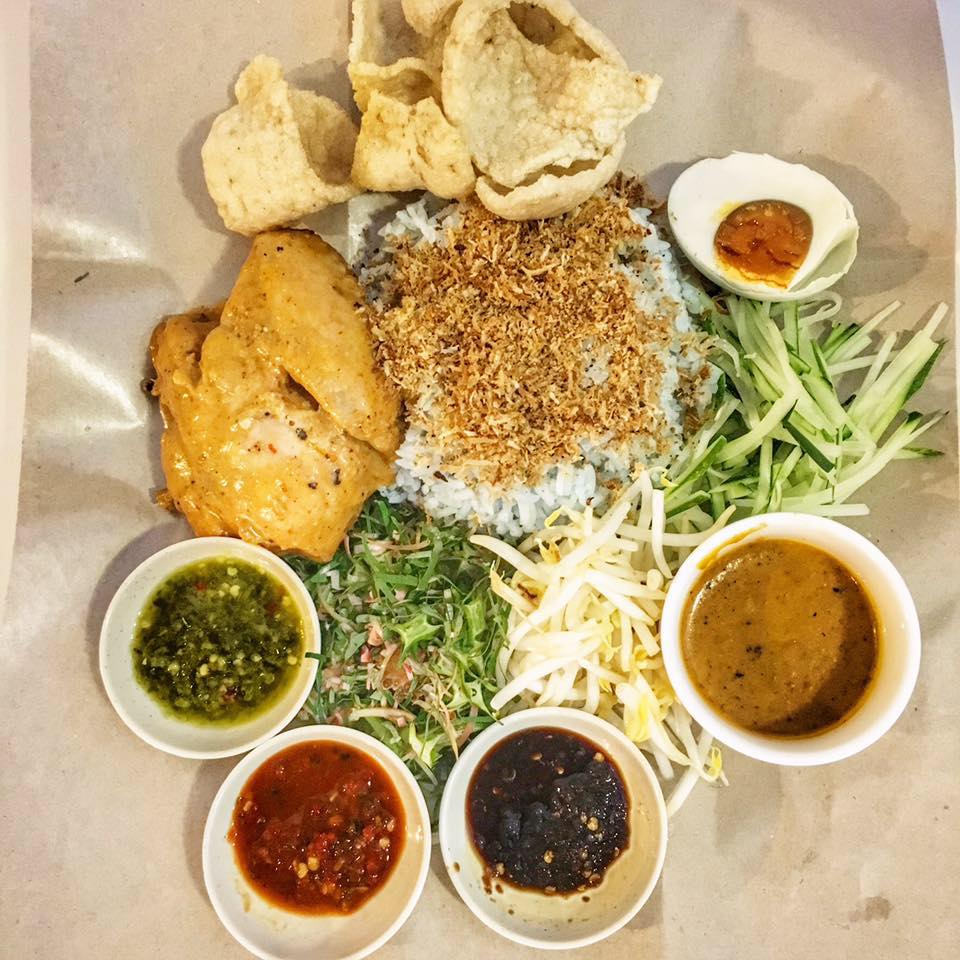 FOOD: 3/5
The Ambiance
I loved it. Very family-friendly. They have an indoor section as well as an "outdoor" section (which is the balcony that is very quaint and cute), but the entire place is smoke-free. Perfect for kids.
Aside from the dining areas, they also have comfy sofas where you can lounge and have a drink with snacks and kuih. I actually breastfed Aisha there when she was getting fussy. Comfy.
And the play area. OMG. Ayub and Sulaiman (and Aisha) were so happy and excited to play there even though it's really just a small corner of toys. They loved it.
Overall very clean, relaxed, friendly neighbourhood joint with a lot of personality.
AMBIANCE: 5/5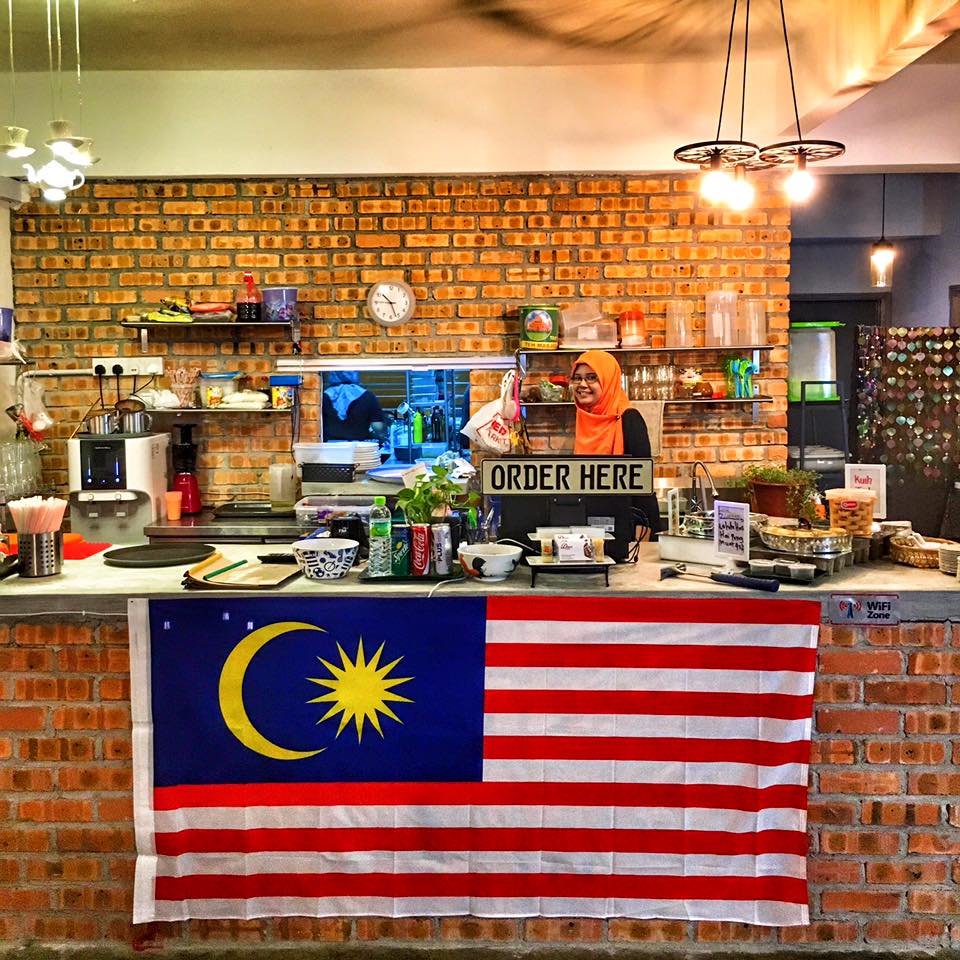 The Service
I thought the staff were lovely. Zero complaints. Two thumbs up!
SERVICE: 5/5
Final Thoughts
I've never reviewed a restaurant before and I have no credentials whatsoever to be doing so. I'm just a Mama with three kiddies who once in a while likes to go out and enjoy a meal cooked by someone else. So I had a nice time. Nothing groundbreaking. A little disappointed with the food.
We ordered three main courses (grilled lamb, braised lamb, and spaghetti carbonara), and three drinks (teh o ais and two milo ais – water is free). The total bill was around RM85. Quite pricey for me. But we did order like the most expensive items on the menu so it's ok.
Would I go back?
Yup, why not. I asked the boys how many stars they would give Dua by SKöHNS out of five. Sulaiman said, "ONE MILLION" and Ayub said, "THEY HAVE THE SAME GUN AS ME WHEN SULAIMAN WAS 2-YEARS-OLD THEY HAVE THE SAME GUN LIKE WOW."
And that's enough reason for me to go back again.
OVERALL: 4/5
You can find out more about Dua by SKöHNS at their Facebook page.
If you'd like me to give your restaurant a Mama Review, let me know in the comments below! I write for free and pay for my meals haha!
Facebook Comments