Family Review Of Austin Heights Water Park In Johor Bahru
Mr Ninja grew up in Johor Bahru, I semi-grew up there, we balik kampung to JB several times a year… we had never heard of Austin Heights Water & Adventure Park.
Over a long weekend home I googled stuff to do in JB with kids and this place showed up. So we went. It was super fun.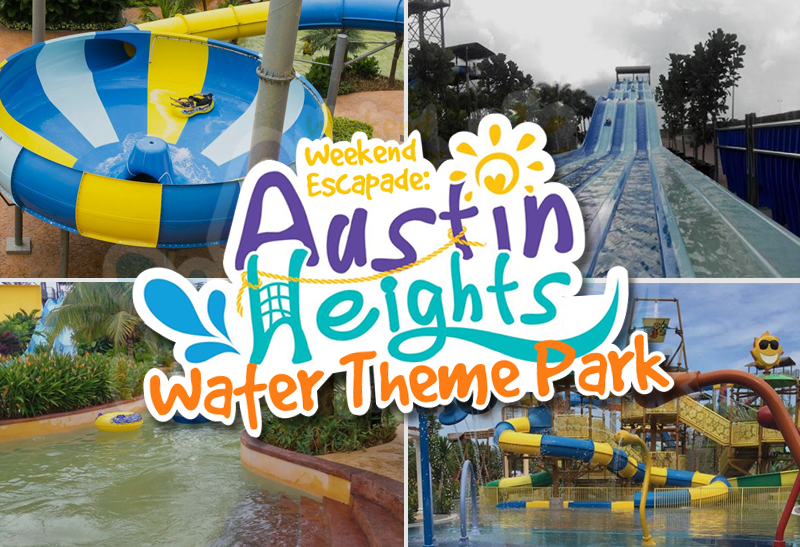 Here's what they have on offer:
Water park – wave pool, sprinklers for toddlers, small slides, medium slides, big ass slides etc.
Adventure park – suspended climbing ropes, zip lines, and other scary things
Jump Street – trampoline park… full of trampolines
Go-kart track – small one that goes round and round and round
They may have more than this. I'm not sure. We only went to the water park.
There are no queues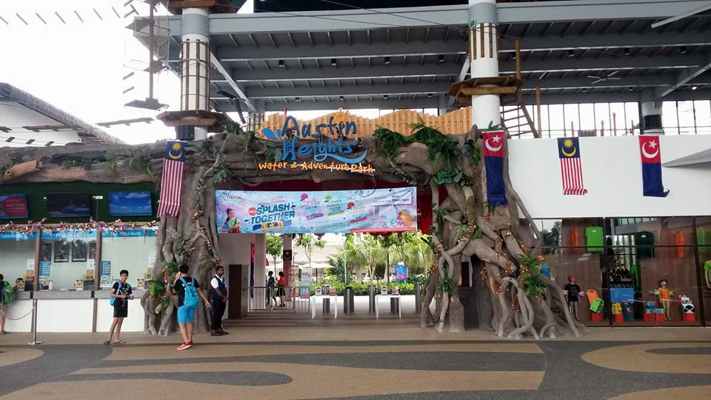 When we arrived there was hardly anyone there. We literally walked straight up to the ticket counter and got our passes. Once inside, there were hardly any lines on the rides. The tables at the makan area were empty. Even the lounge chairs by the wave pool were empty.
You know, when you go to Sunway Lagoon or Legoland, you're considered lucky to find one empty chair to squeeze a family of 5 in. Here, IT WAS EMPTY.
So, on the one hand we were really happy about that because ain't nobody like crowds of people. On the other, it was clearly obvious that the staff were not trained and the service (where required) was HORRIBLE. But anyway.
The water park is quite lovely
Imagine a mini Legoland Water Park, or a small Sunway Lagoon but without the crowds.
Once we had changed and put our stuff away in the locker, the boys ran to Splash World. The water playground with lots of slides, sprinklers, water guns, and a giant bucket that dumps a huge amount of water on whoever is below.
Aisha was not into the sprinklers at the toddler area. She freaked out whenever water touched her head. So she spent the morning wading around Splash World, going on the small slide, and watching Sulaiman go crazy.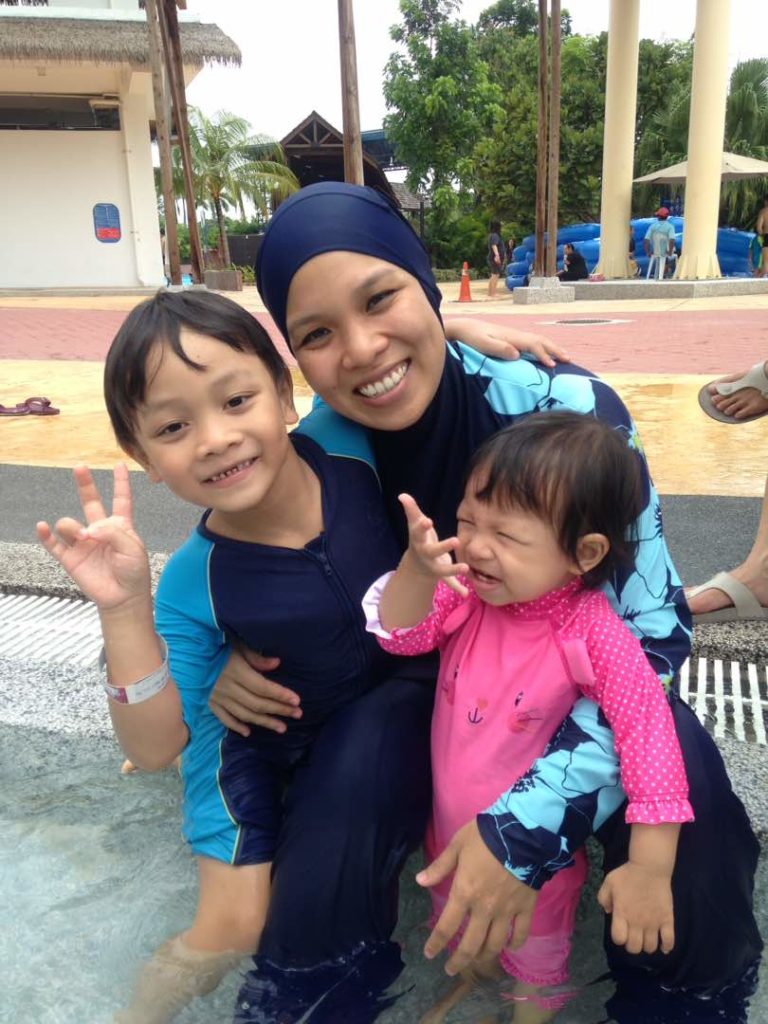 This is what the toddler area looks like: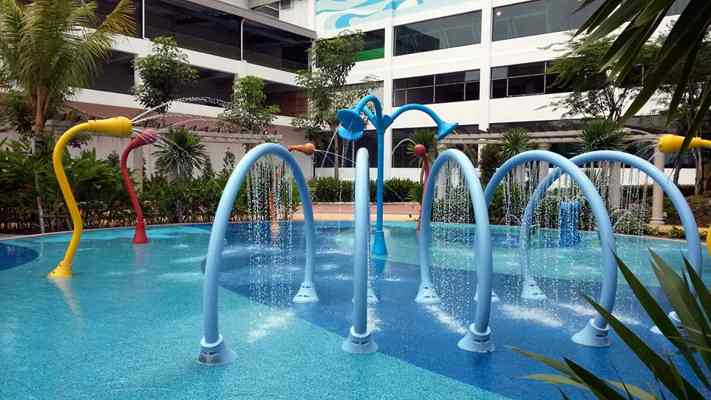 Meanwhile, Mr Ninja and Ayub went to the giant slides (Sulaiman is 9cm too short) and they had a blast. Ayub says, "First we go down like WOOOOOOOOOOOOOOOOOO and then we go up like WAAAAAAAAAAAAAH and it was so fast like WOOSH WOOSH WOOSH!"
So there you go.

Once the family was reunited, we grabbed a couple floats and bobbed around the lazy river. Please note, it was extremely lazy… because the water jets didn't work very well. So Mr Ninja and I mostly walked and pushed the kids on the floats.
All the same, as long as you're in good company you're going to have fun. And we had so much fun going round and round that thing. The kids were giggling and "racing" and bumping into each other.
Finally there was the wave pool. It turned out to be Aisha's favourite area. This is only the third time she's been to a pool and she wouldn't get out. Even after her nap and lunch and changing back to her normal clothes, she wanted to get back in. So she did.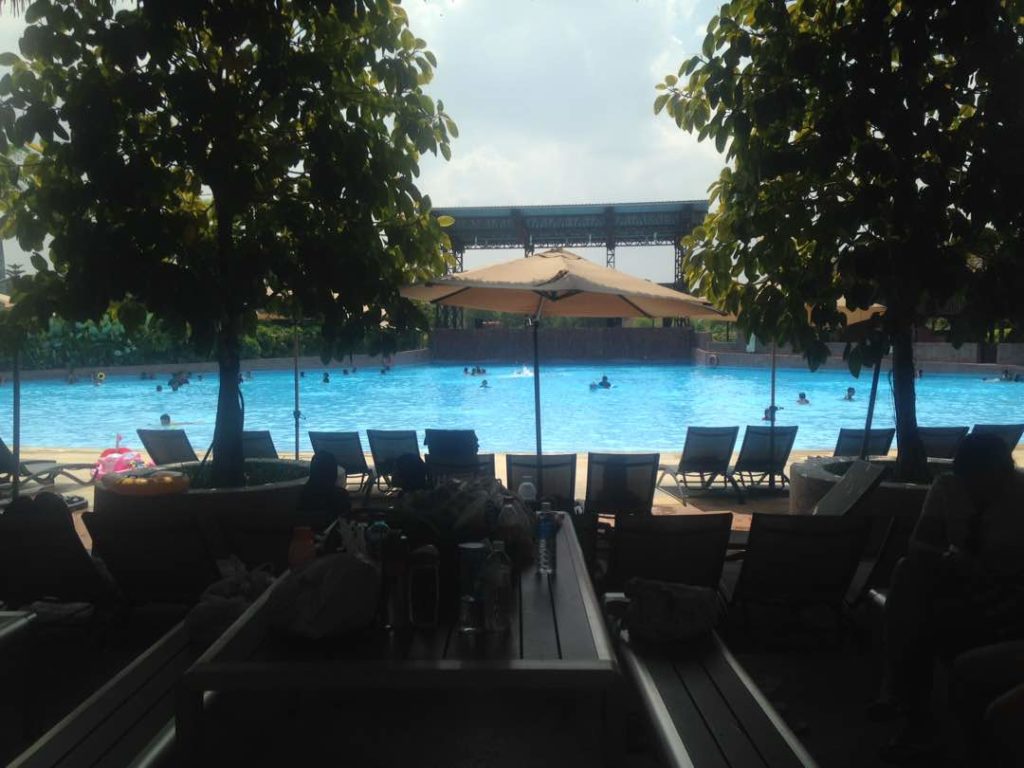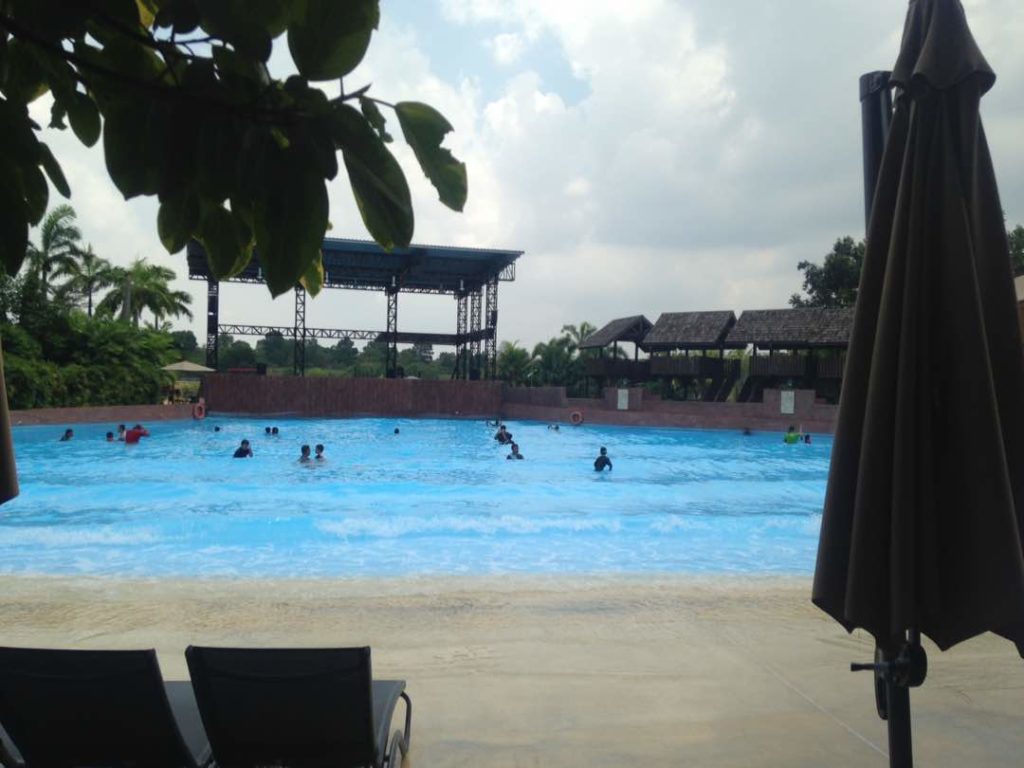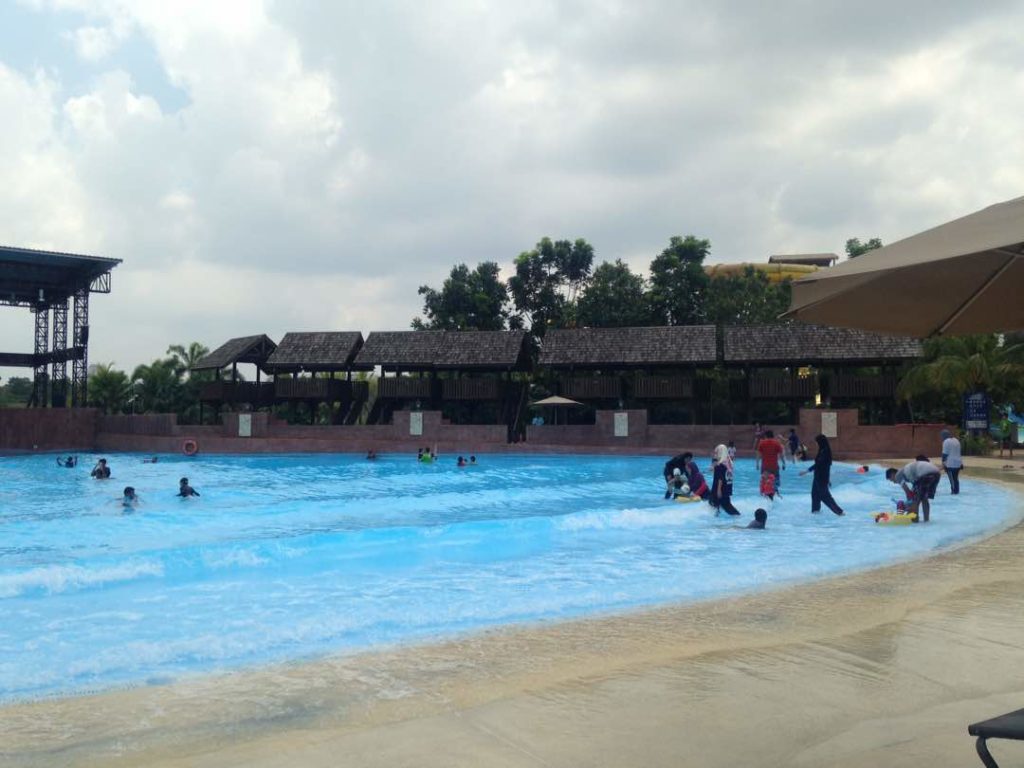 The food options are limited
We had a mid-morning snack at a Nelson's situated in the park. Corn in cup and chocolate waffles are the kids favourite snacks so it was all good. The prices were hiked up as you can imagine. But it's ok.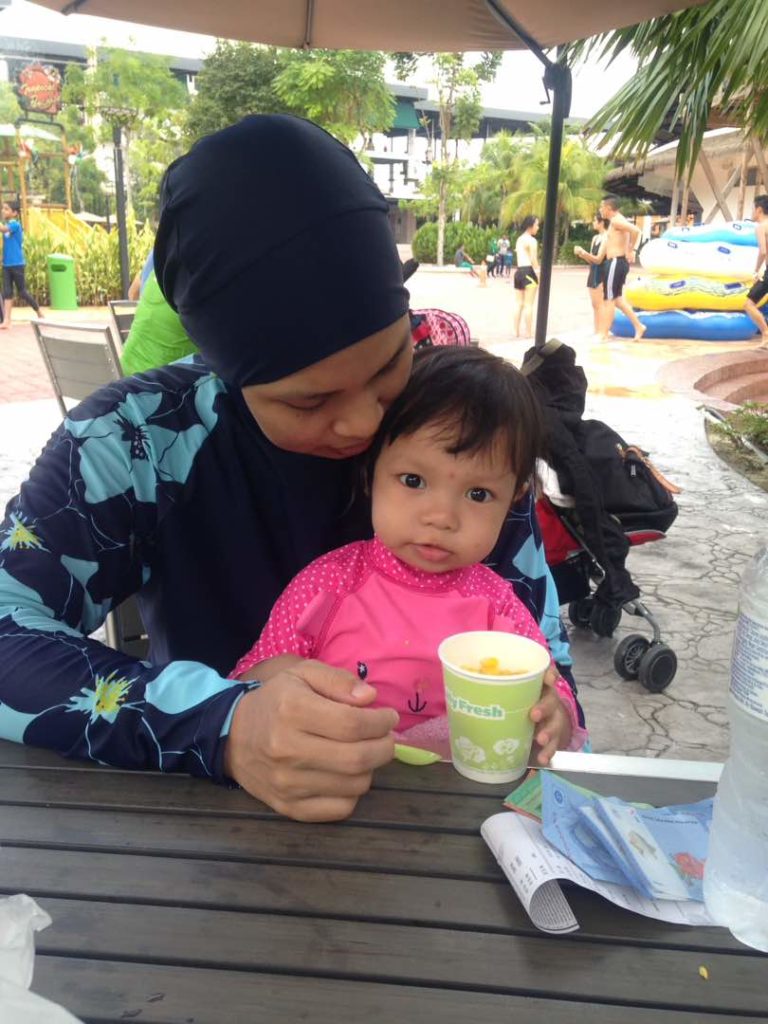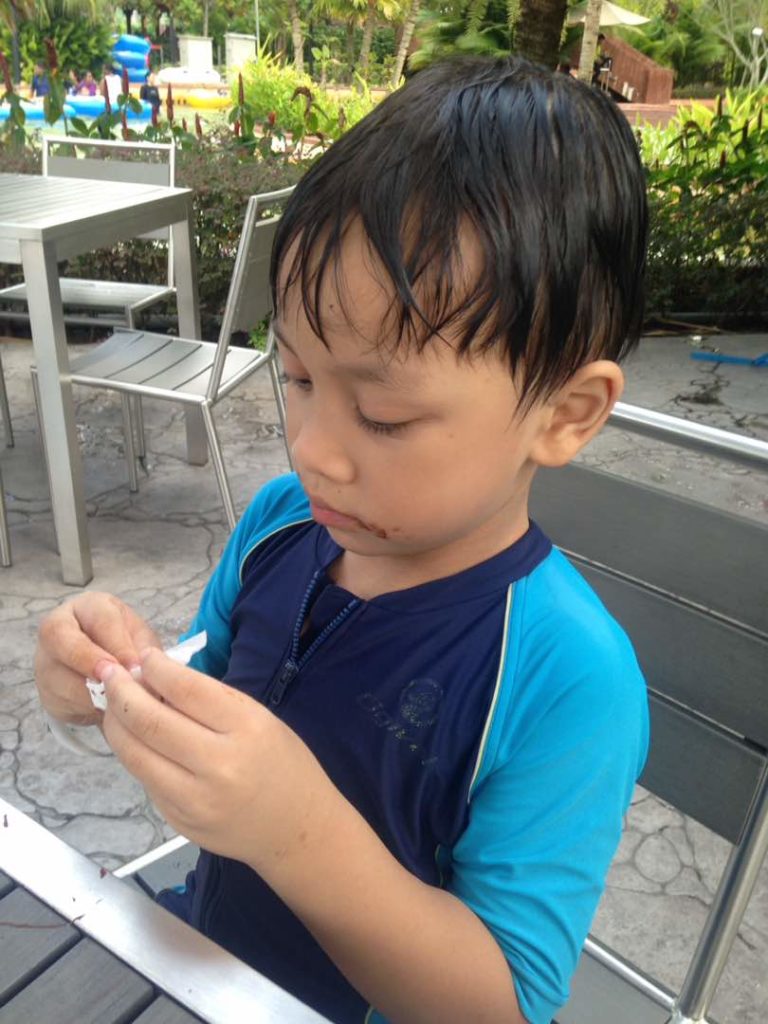 After lots of play we had lunch at the canteen-type eatery. Oh man. The food was good, of course it wasn't worth the amount of money we had to pay for it because that's just what happens in water parks and theme parks all over the world, right?
But… they ran out of food.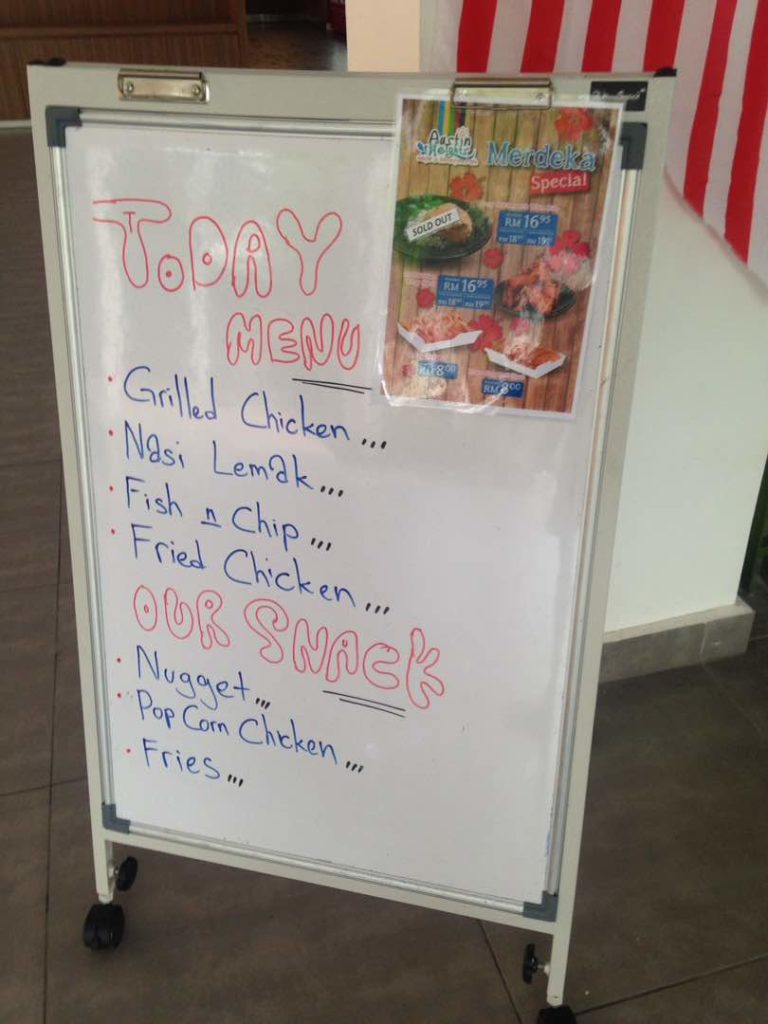 While we had lunch, Aisha took her nap. We figured once she woke up a couple hours later we could get her nasi lemak minus the sambal. They ran out of food. So baby girl had to settle for nuggets and waffles instead.
Now bear in mind, the park was practically empty. I mean, it looked like Sunway Lagoon first thing on a Wednesday morning. Not at all like any water park on a public holiday. But they ran out of food.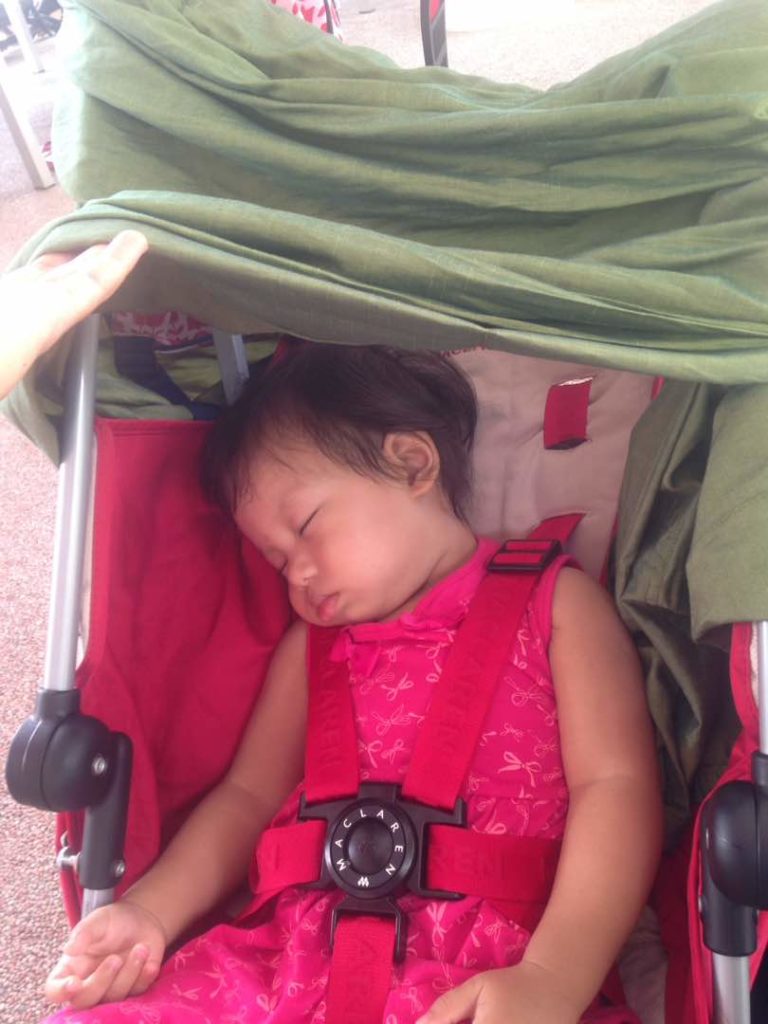 Back in the water for the rest of the day
The boys went back to Splash World. Once Aisha woke up and finished eating, all of them plus Mr Ninja went back to the Wave Pool.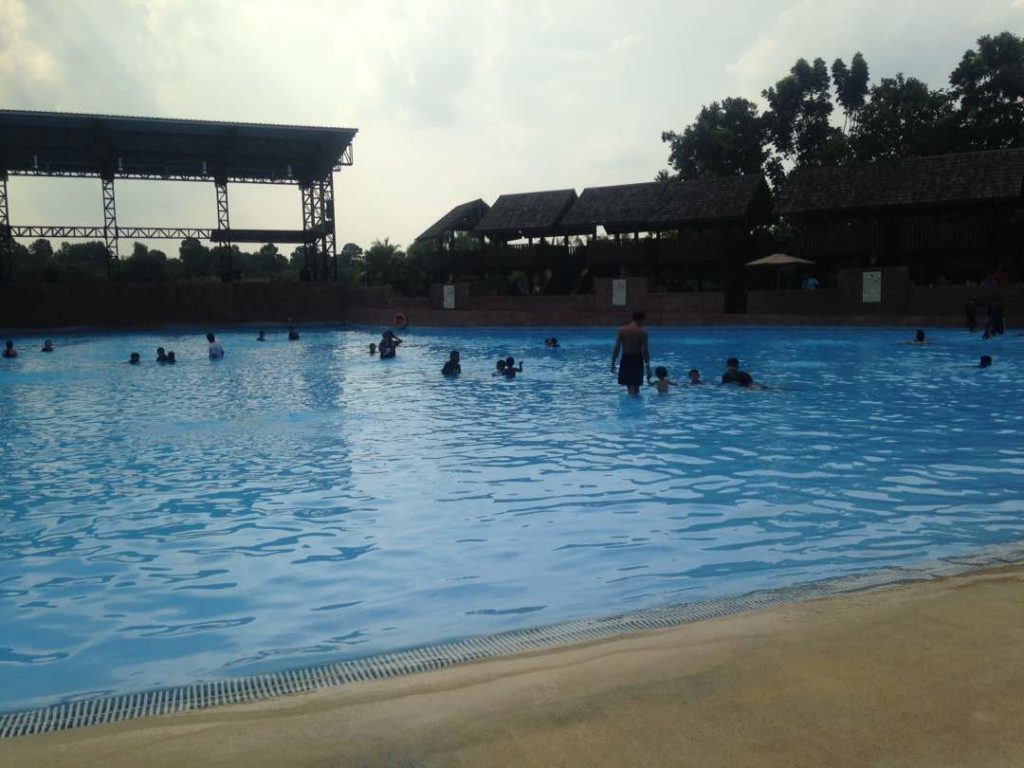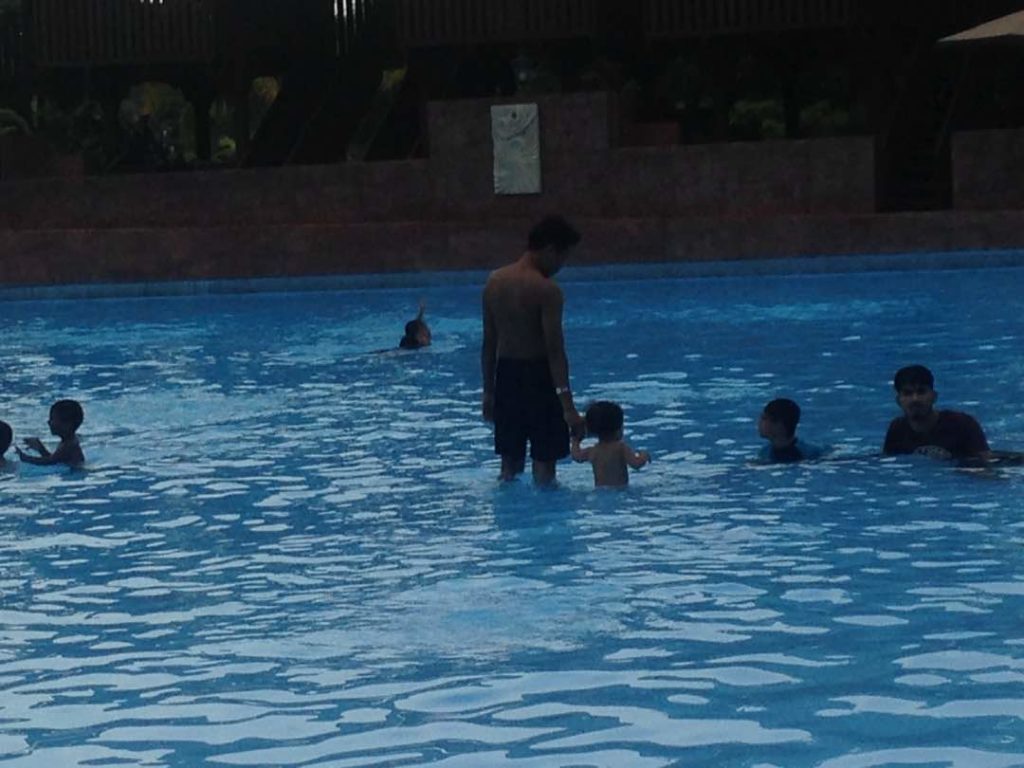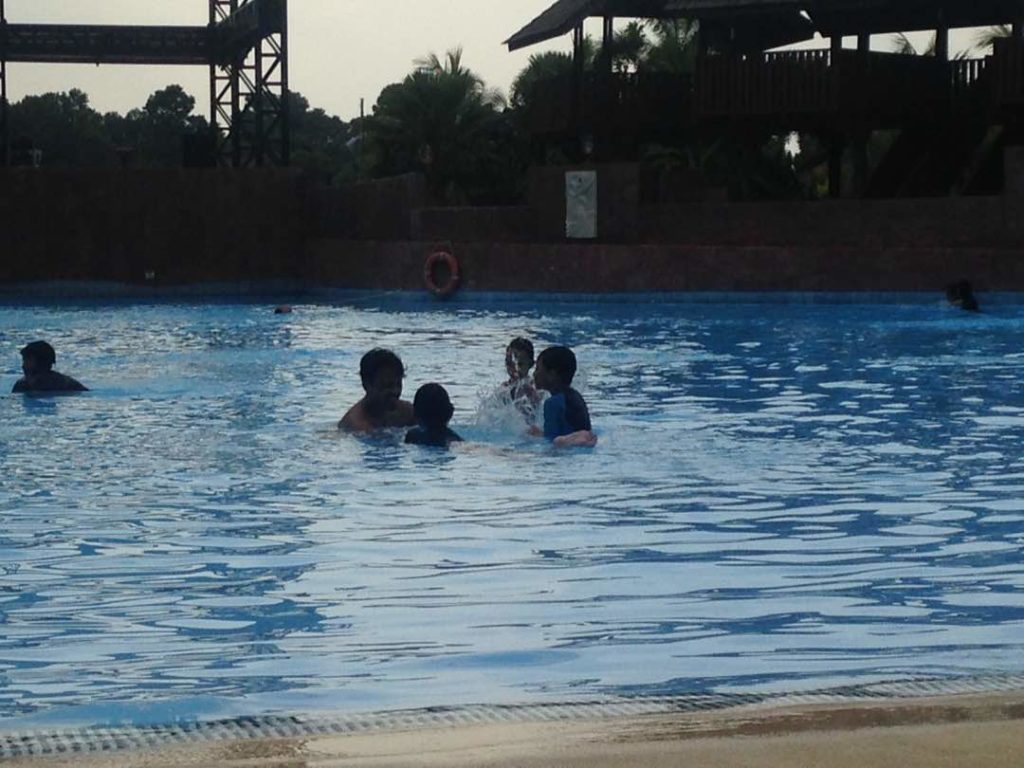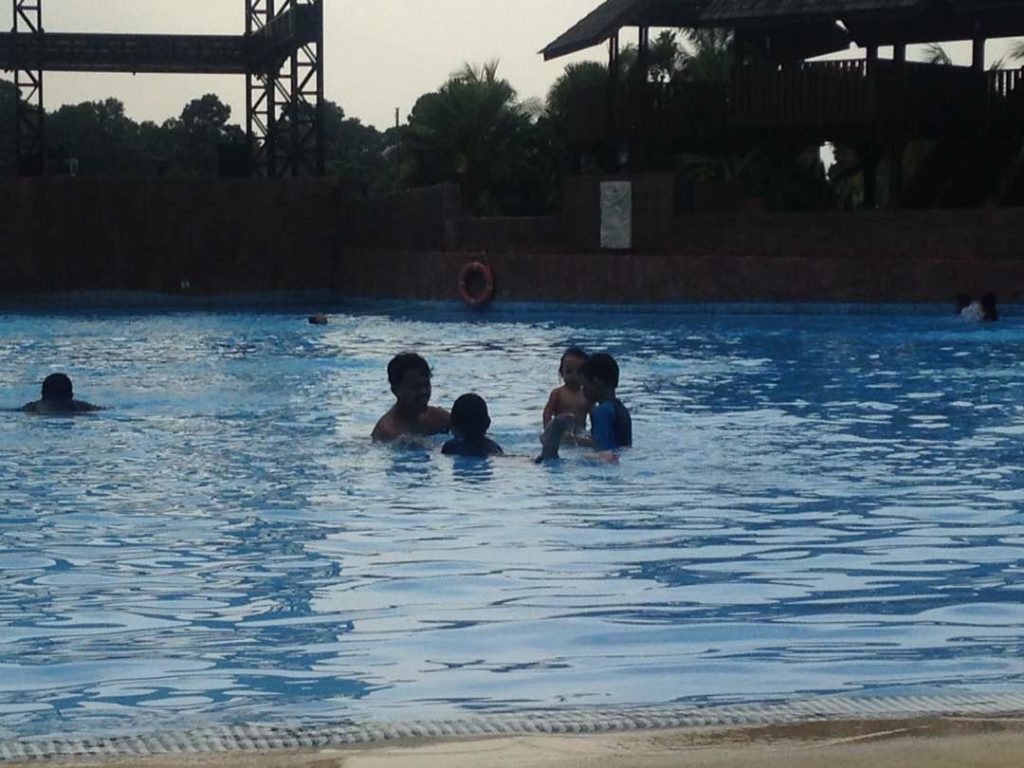 We arrived at around 10am and left after 6pm. It was a long day. And it was a fun day. But here are some final thoughts.
The staff is untrained and it's worrying
You know you always gotta keep all eyes on kids, especially at a water park. But at least at Sunway Lagoon or Legoland you feel assured because they have trained lifeguards at every turn and staff on every slide to make sure everyone stays safe.
There are hardly any staff on duty at Austin Heights Water Park
The "lifeguards" do not look trained. I say this for several reasons:
They aren't wearing any swim gear, just shorts and t-shirt (not even a uniform, just regular clothes)
They do not have a lifeguard body (sounds bitchy but lifeguards tend to be toned and fit, these guys… were not.)
They don't do anything (if there happens to be one sitting around, that's all he does. Sits around. Doesn't look up from his phone. Doesn't blow his whistle when someone does something they shouldn't do. I don't even think they have whistles.)
All the giant water slides that Mr Ninja and Ayub went on were unmanned. The guests had to guess for themselves when they could slide down. You realise how dangerous that is? I don't need to go into details. Luckily there weren't many people, and most were adults. I feel like teenagers sometimes lack good judgment, you know?
There are no life jackets anywhere
None. At the gate we asked if there were life jackets because we forgot to bring the children's inflatables. One staff member assured us there was, while another said there wasn't. They then went on to argue about whether or not there were life jackets. There were no life jackets.
They ran out of food
I know I just mentioned this but WHAT KIND OF THEME PARK RUNS OUT OF FOOD?! And the service is SO BAD. Bring a picnic when you go. You should go, it's fun. But bring your own food.
Their gift shop sucks so bad
I love gift shops. It's one of those silly kitschy things that I'm just really into. All I wanted was to buy an ugly, tacky 'Austin Heights Water & Adventure Park' magnet. And they didn't have any magnets. Wth. This park has been opened for two years by the way. I don't consider that new. Is that considered new? The staff kept saying they were new.
Some of their slides are not well-maintained
For a "new" water park, we were pretty shocked to find that some of the areas of Splash World where the kids were playing were kinda falling apart.
Would I go back?
Hmmmm… The pros of having a pretty good water park with no queues outweighs the cons of untrained staff. Just be extra extra extra careful and vigilant with the little ones. So yes, I'd go back.
Austin Heights Water & Adventure Park details:
Location: 71, Jalan Austin Heights 8/1, Taman Mount Austin, 81100 Johor Bahru
Ticket prices: 3 years old and above – RM88 / below 3 years old – RM12
Opening times: 10am – 7pm (Monday – Sunday)
Website: www.funtime.my 
Facebook Comments