Eat The Best, Most Affordable, Pork-Free Chili Pan Mee At Tropicana City Mall
Update: Don't go here. It sucks now.
When it comes to affordable dining options for a family of five, I 100% recommend MY Flavor at Tropicana City Mall. It's not the cutest restaurant you'll ever visit. The name is pretty lame. They don't have a ton of options. But what they do have, they do well. Plus, we order four sets that come with drinks and it only costs around RM40.
Where else in the damansara/PJ/TTDI area can you find yummy eats at that price?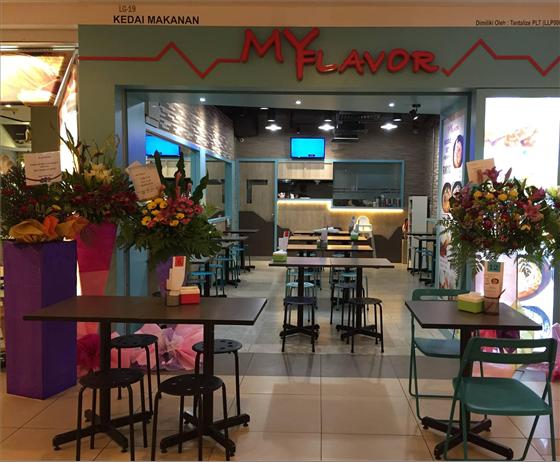 MY Flavor is a little kiosk located in the basement of Tropicana City Mall. The picture above makes it look much fancier than it actually is. Very bare and simple decor. Function above all.
The Food
The hubs and I go there for the pork-free chili pan mee. It is SO good. Although, I've never had porky chili pan mee, so I can't compare or judge. But as a pork-free option, it's awesome.
The noodles are fat and tender, the chili is tasty and spicy, the sunny-side-up egg is oozy and creamy, and all the other things (minced meat and mushroom, fried ikan bilis, spring onions) just add to the flavour and texture and deliciousness. Even the soup with sweet potato leaves is really yummy.
Ayub will always order the pan mee soup (sometimes two bowls at one sitting). While Sulaiman loves the butter chicken rice. Aisha will have her own little bowl of dry pan mee.
Here's their menu: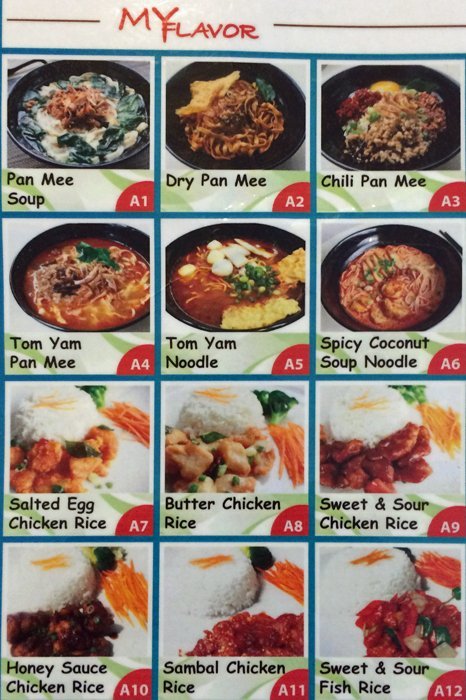 Like I said, super simple. The set meals are RM10 for a dish and a drink.
See some food pics I got from their Facebook:
The pics aren't very nice. Go support this little restaurant. Hubs and I feel like it's going to close down soon because not a lot of people know about it and it tends to be quite empty when we go.
We eat here like ONCE A WEEK. Please help keep it open. RM40 for a family of five, y'all!
FOOD: 4.5/5
The Ambiance
You're in a basement where AEON supermarket is located. There is no ambiance. It's pretty warm because there's less aircon. Not that it's sweltering hot or stuffy. No, no. It's alright. It's comfortable and clean.
AMBIANCE: 1/5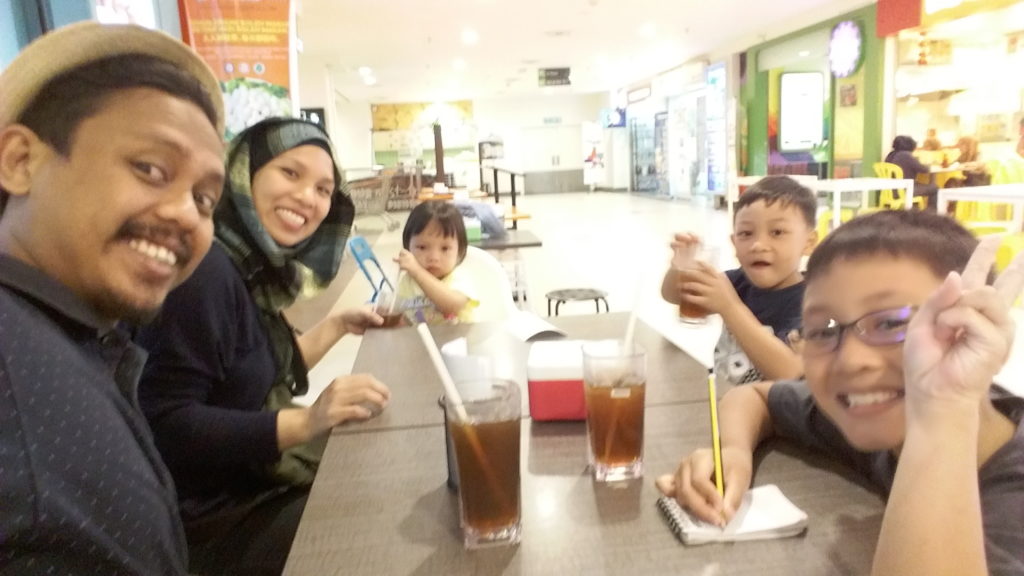 The Service
The staff are not Malaysian. I'm not sure where they are from. There's only one waitress on service at a time. We think she's from Myanmar or something? Not sure. She's very nice. English isn't so good. But she tries very hard and is excellent at her job.
Ayub is very particular about his food. So he always orders his pan mee with just the noodles and the soup. Everything else needs to be separated in another bowl. Scroll up to see what the pan mee soup is supposed to look like. It's hard to explain separating the condiments from the pan mee to a person who doesn't speak English or BM.
It took a few times, but now she knows and does it without us asking. Our waitress is awesome.
SERVICE: 5/5
Final Thoughts
Love this place. It's an everyday makan place. Although, with the limited menu options, I don't think anyone would want to eat there every day. Even now, for me, I don't really feel like eating this for another month.
We've been going here once a week for the past year or something. Lol.
It's the price and the yumminess of the food. It's really awesome for families. Really. Just try it.
And you can do your groceries after, or go jalan-jalan in the mall, watch a movie, visit the arcade, window shop etc.
OVERALL: 4/5
MY Flavor Details
Location: Tropicana City Mall
Opening hours: 10 am – 10 pm | Monday – Sunday
You can find out more about MY Flavor at their Facebook page.
If you'd like me to give your restaurant a Mama Review, let me know in the comments below! I write for free and pay for my meals haha!
Facebook Comments