Flying AirAsia, Genting Hotel Jurong, And Universal Studios Singapore
We got invited to attend Halloween Horror Nights 7 at Universal Studios Singapore for the media preview so after a lot of back and forth and freaking out because I gave them the wrong passport number to book my flight and last minute packing and early morning driving, I made it to the airport.
Flying to Singapore with AirAsia
I don't think I have ever checked in or printed a ticket or done any airporty stuff by myself before. My personal motto is, why do it yourself when someone else can do it for you. It's a good motto. Unless you're all by yourself then you're fucked.
But it's ok. I wasn't alone. Mr Ninja did everything anyway so I didn't have to do whatever it was he did.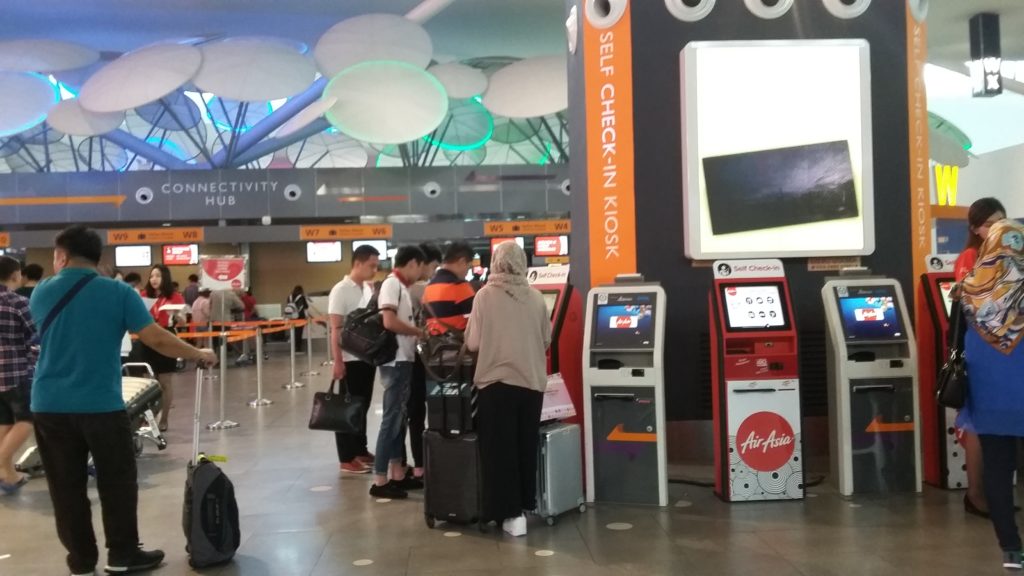 We had already checked in the night before so we only needed to print the tickets. Tadaa!
Here's a picture of me. Sitting all alone. Waiting for the rest of the team to show up. Because they're so slow.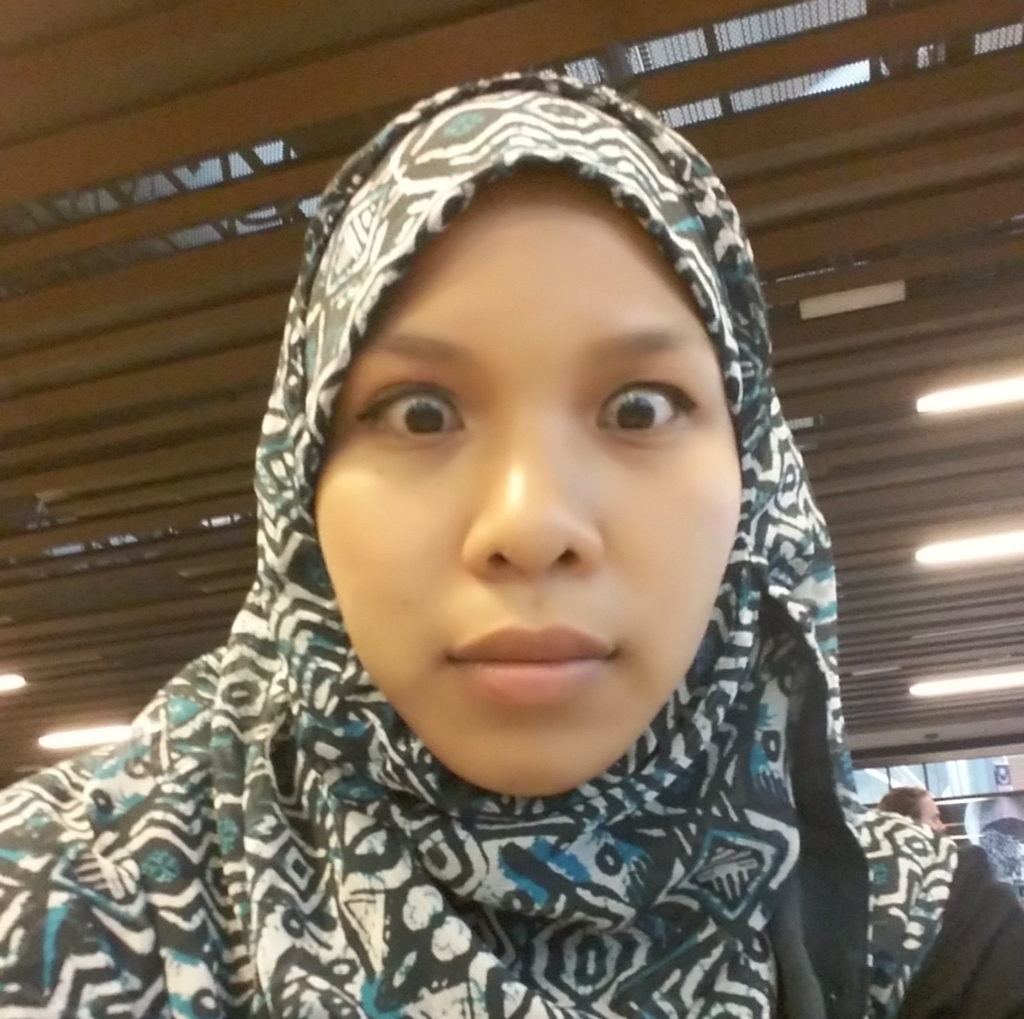 I have no eyebrows. I don't know if the rest of the team is ok with me blogging about them because I didn't ask for their permission and I'm too lazy to ask them now so I'm just gonna do it anyway and call them A, M, F, and Gowri. I did ask Gowri for permission and she said yes. She's my little KOL.
Say hi to Gowri.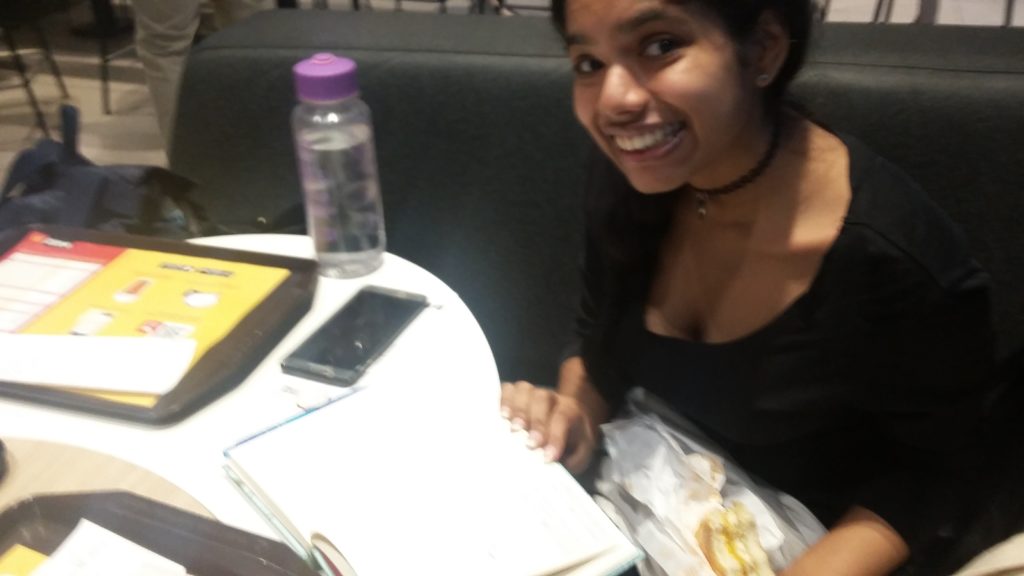 The agency sent us an itinerary of our 2-day stay in Singapore. We all received it via email. Gowri received it too. But because she's half smol girl and half old lady, she wrote out the entire itinerary by hand in her notebook. How cute is that?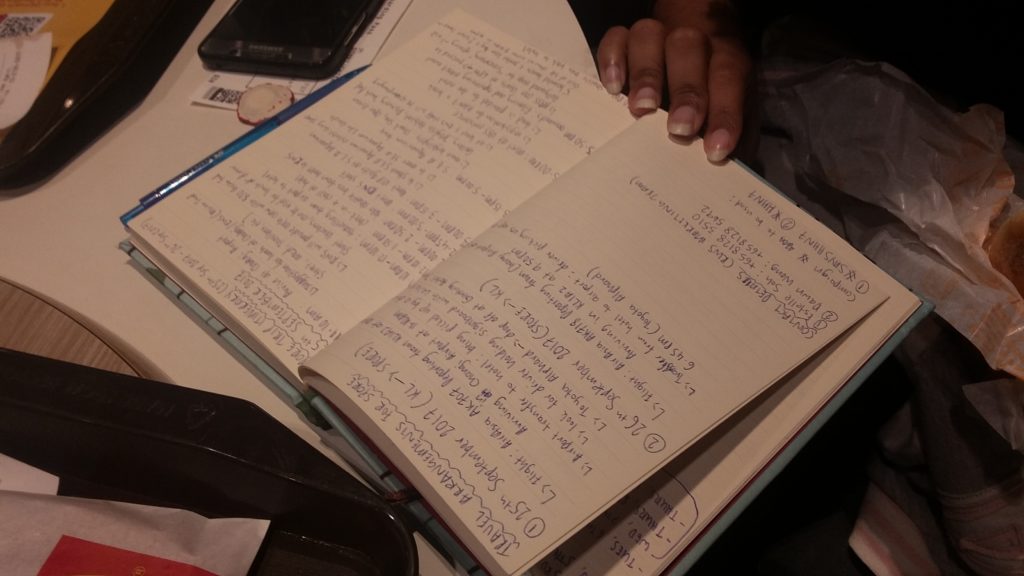 She also drinks ten billion cups of tea every day, complains about being cold all the time, and gives the best hugs. Young old lady.
After McD breakfast and girly toilet time and considering changing money, we decided to go to our gate. Holy nugget it is so freaking far away and the queue to get through all the metal detectors and bag x-ray thingy is INSANE. If you're flying through KLIA2, give yourself 30-40 minutes to get to your gate. Otherwise you are legit gonna miss your flight. We thought we might miss our flight.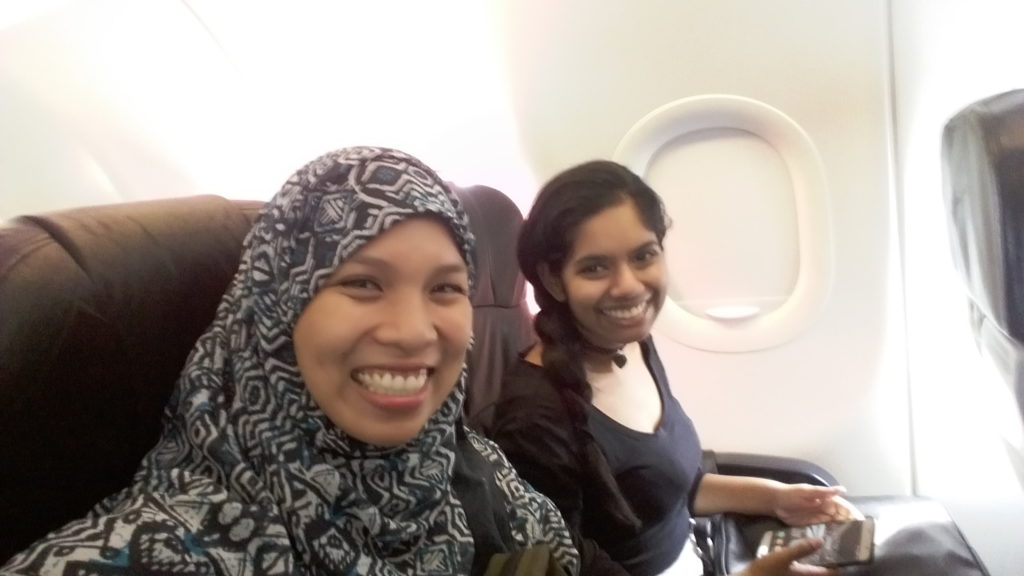 We didn't miss our flight. Ugh. I'm getting bored of writing this.
Oh, once we landed we were lining up to… enter the country? Get through customs? Get our passports stamped? What is the proper way of saying what I am trying to say. All I want to say is that I took a picture and shortly after, one of the customs officers started shouting at a lady behind me for taking a picture. He later made her delete it in front of him.
He didn't see my picture. Behold this forbidden picture.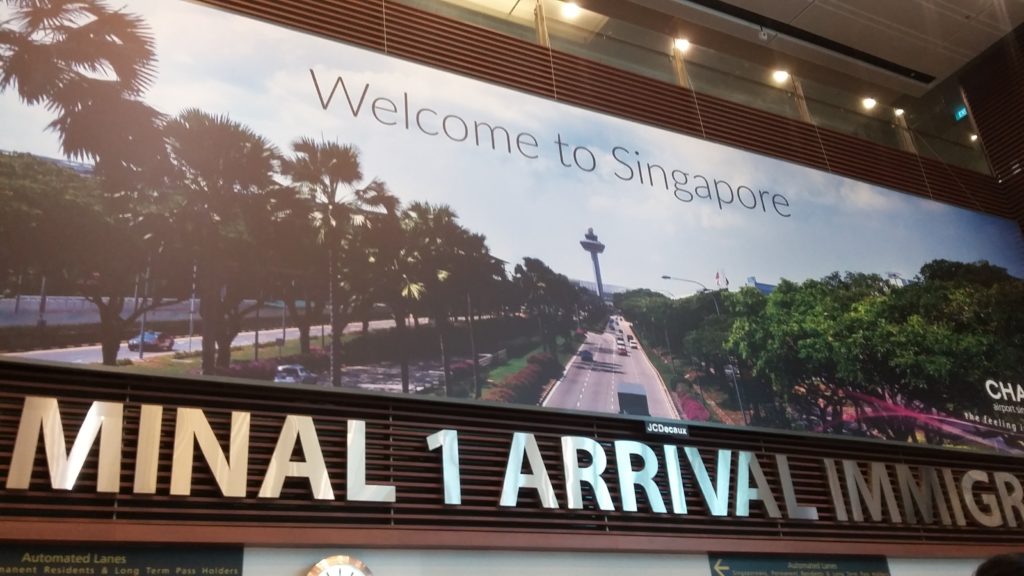 Staying at Genting Hotel Jurong
A car came to pick us up at the airport. Oh wait, I should have taken a picture of this but the Changi Airport toilet was the biggest, nicest, cleanest public restroom Gowri and I had ever been in. We were like ooOOooOooooOooooooooo! while washing our hands. I looked like the ballroom that Belle and the Beast tale-as-old-as-time danced to.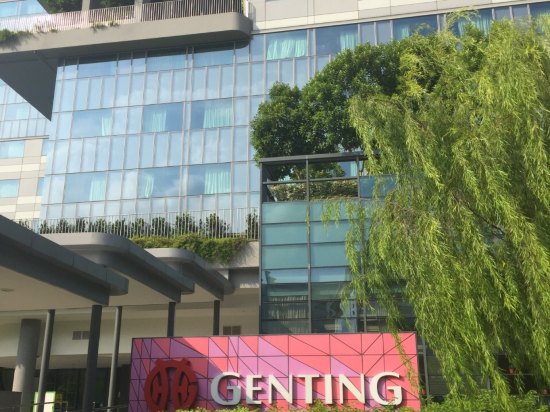 The hotel was really nice. Simple, no-frills kinda place. We checked in, went to our rooms, Gowri injured herself exploring our room, then we watched a Japanese TV show about trains. Bizarre.
We also missed the shuttle bus to Resorts World Sentosa because we're Malaysian like that. The free shuttle bus comes every half hour and it's around a 25-minute ride to RWS. If I come back with Mr Ninja and the mini-ninjas we are totally staying at Genting Hotel Jurong. It's pretty affordable, very comfortable, has a decent breakfast spread, and a free shuttle to where the party at.
Universal Studios Singapore
We made it!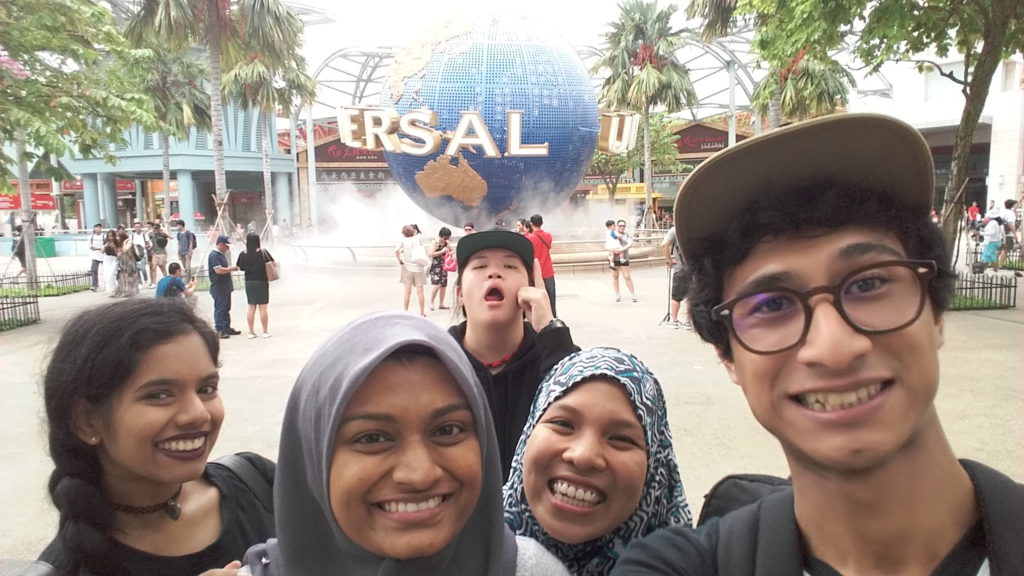 We went to the S.E.A Aquarium at Resorts World Sentosa. It made us hungry.
Facebook Comments