The Food Is Really Raw And Cold At Salad Atelier In Starling Mall
I think I eat at Salad Atelier in Starling Mall at least twice a month. It's fresh and filling and with the right promo code, it's not toooooo expensive. McDonald's is still cheaper though. Actually, so is chicken rice. And anything in a regular food court. Nasi lemak bungkus is the best.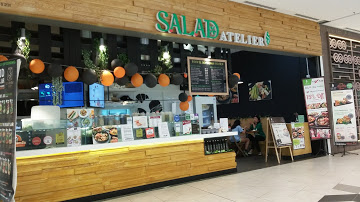 The Food
They have two main things – salad and sandwiches. You can order either a la carte or you can build your own. I tend to build my own salad because then you can pick all your favourite things to dump inside and don't have to worry about gross things like raw onions. Who eats raw onions in salad omg. You terasa anot? Hahaha.
Anyway, they're known for their salads and most people go there to build their own.
Here's their build-your-own salad menu: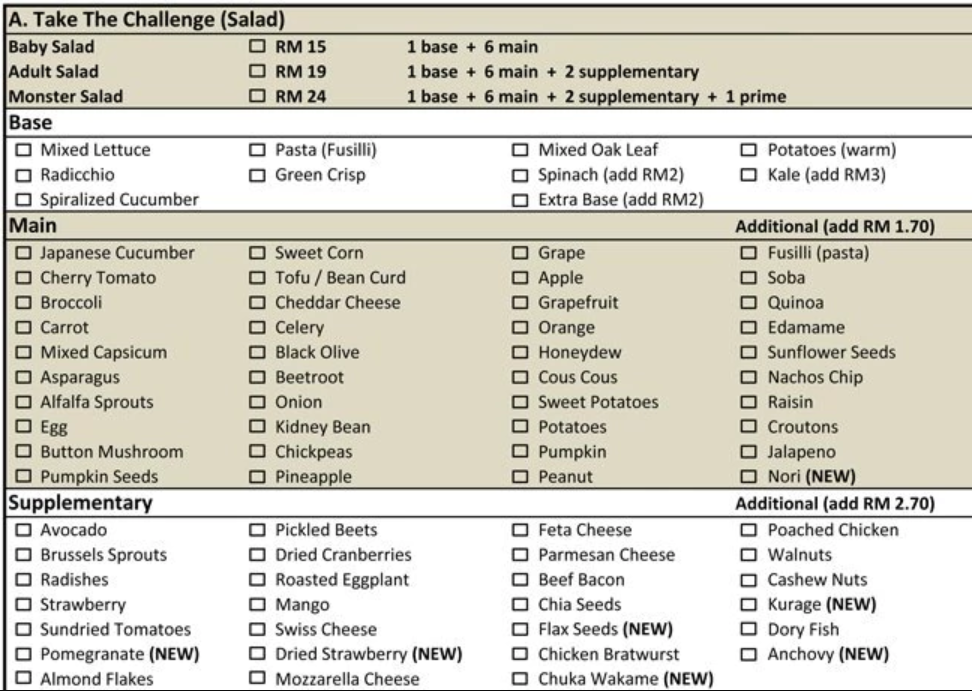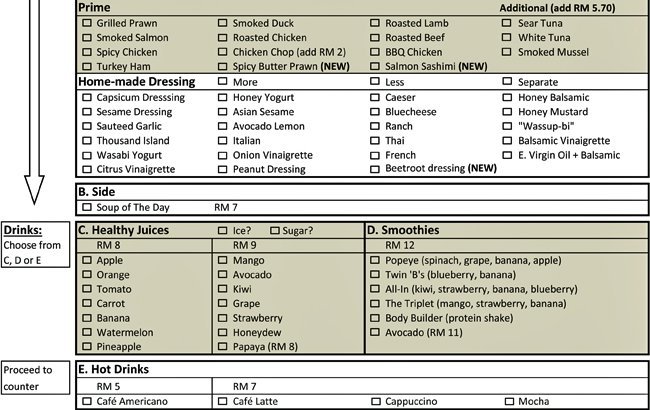 Here's their build-your-own sandwich menu: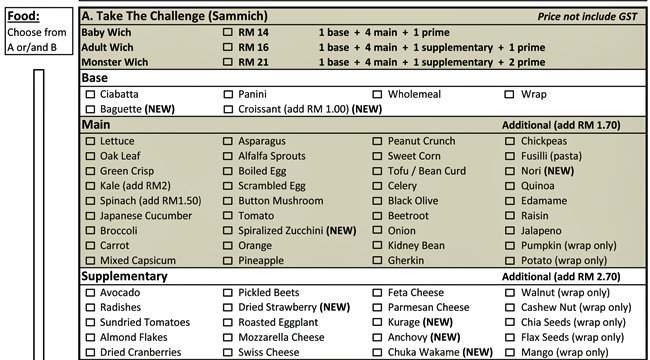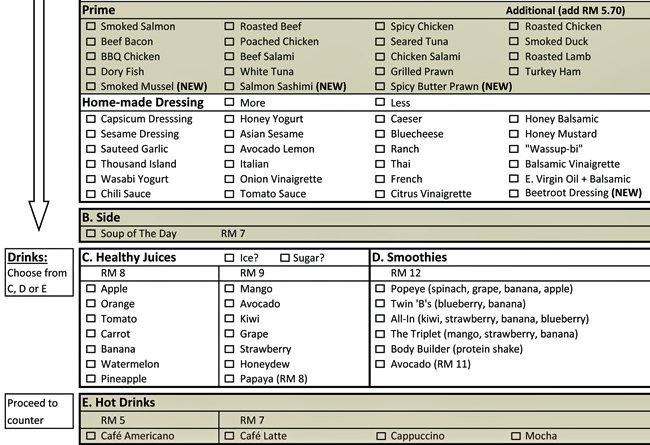 The first time you go there, you're gonna feel stressed. It's like taking an exam. And don't tell me there's no right or wrong answer, because there is. If you mess up, you're stuck with a RM15 salad that tastes like shit.
My advice is:
Think about colour
Consider texture
Don't take too many similar things
Not everything you love goes together
For real guys. My first salad had all my favourite things in there and it was so hard to eat. Pumpkin, potatoes, sweet potatoes and pasta. It was so orangey yellow and made me feel sick. Hahahaha.
My salads are much nicer now. See pics!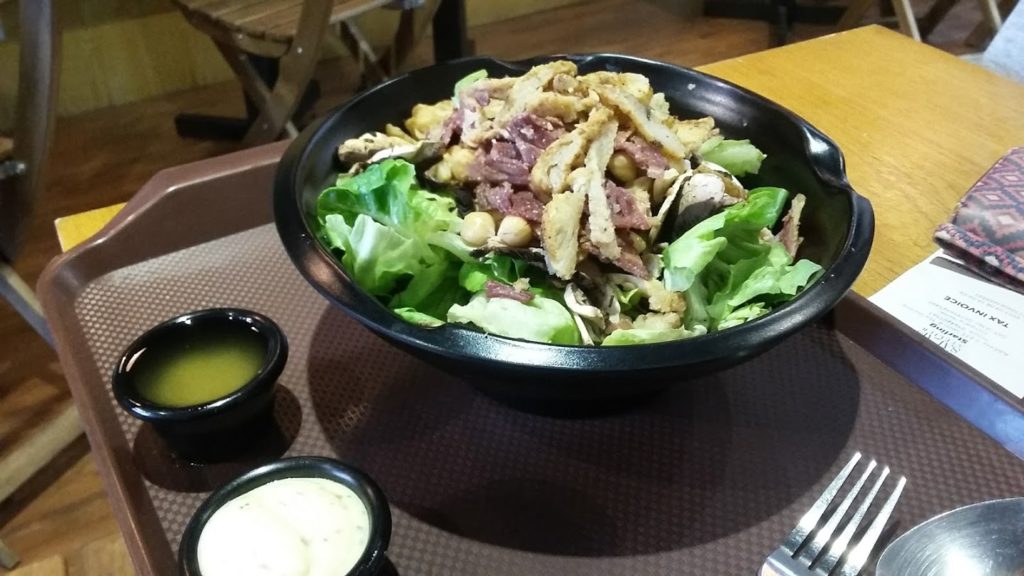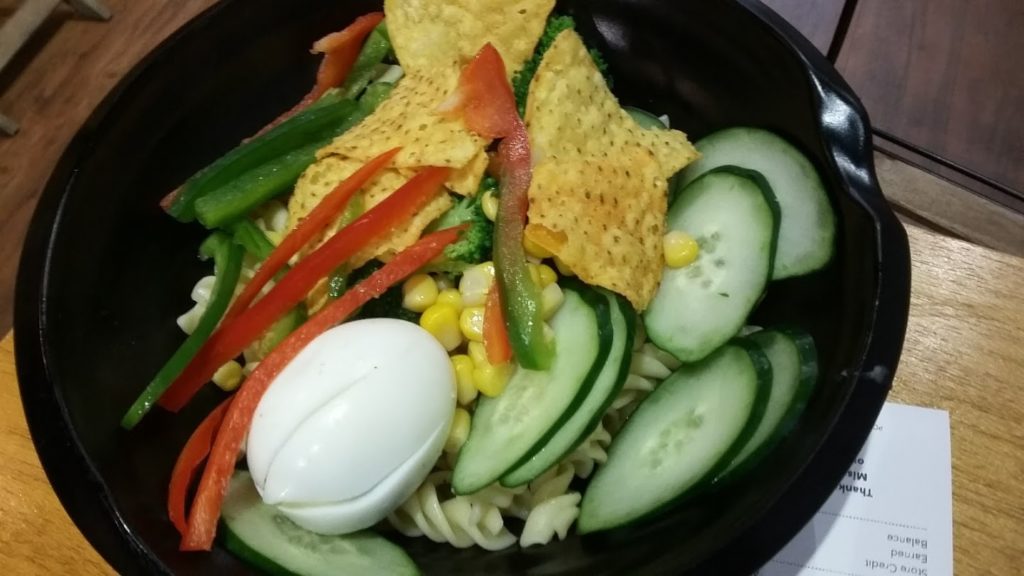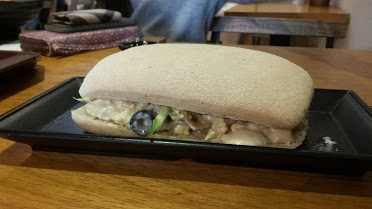 I usually take a baby salad because the adult is just massive huge. Plus, I'm poor.
I don't recommend the sandwiches but that could be because I built a really nasty one. But seriously, it was nasty. Colleagues I've spoken to also do not recommend sandwiches or wraps. But Gowri likes their wraps. It's up to you if you want to trust her or not.
FOOD: 3.5/5
The Ambiance
It's alright. It's small. There's a balcony.
AMBIANCE: 3/5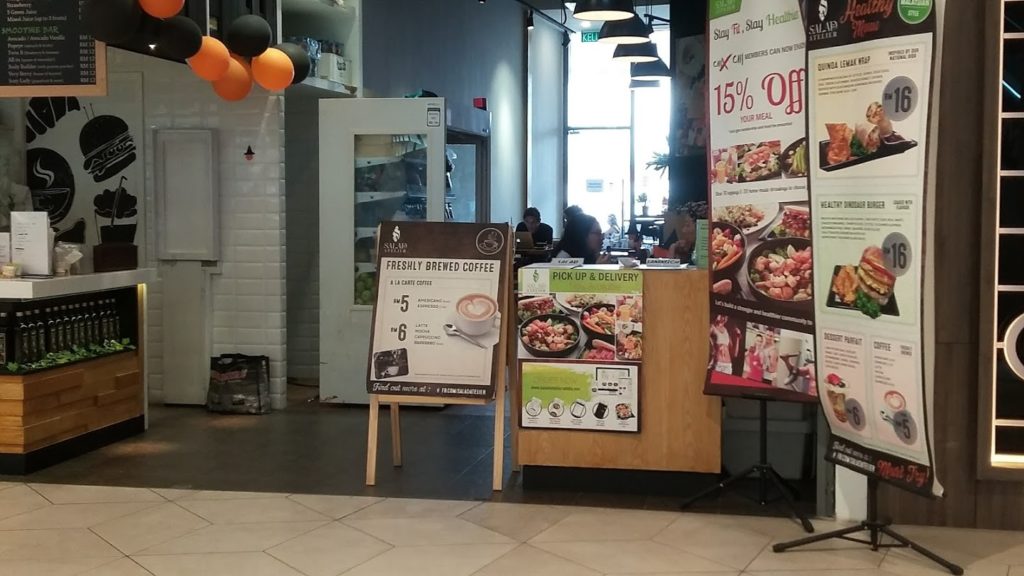 The Service
The staff are mostly nice, sometimes a bit blur. Food can take forever to arrive because they build salads one-by-one, obviously. The food is all mostly custom. I wish they would come up with a better system so things would move faster and more efficiently. Sometimes I see a few members of staff standing around and talking while one is keying in orders and building salads alone. Not cool.
SERVICE: 2.5/5
Final Thoughts
It's good if you're feeling healthy and rich. Everything is very raw and cold, which is great if you're into that. I'm sometimes into that. Sometimes I just want a pile of hot rice and fried chicken. This is not the place for hot rice and fried chicken.
Just want to add that Goodness Greens in TTDI is better.
OVERALL: 3/5
Salad Atelier Details
Location: S-231, Level 2, The Starling Mall, Damansara Utama
Opening hours: 10 am – 9.30 pm | Monday – Sunday
Contact: 0167831561 | saladatelier@gmail.com
You can find out more about Salad Atelier at their website.
If you'd like me to give your restaurant a Mama Review, let me know in the comments below! I write for free and pay for my meals haha!
Facebook Comments