Gina's Place Helped Me Breastfeed Successfully
Despite my efforts, I have struggled with breastfeeding since the beginning. Ayub was bottle fed formula, and I pumped exclusively with Sulaiman. This round I was adamant about breastfeeding Aisha. Luckily I stumbled upon Gina's Place through a friend's Facebook testimonial, and it was the best thing that could have happened.
What is Gina's Place?
Gina's Place is a postnatal centre, like a confinement centre, for moms and their babies. They have different packages, depending on how long you want to stay there. I wasn't really interested in staying because I love my own home and being around the kiddies and the hubby. But Gina's Place is all about promoting breastfeeding and teaching women how to successfully breastfeed. Something that I've been looking for, for YEARS!
What problems did I face?
I have flat, wide nipples and my babies could just never latch on. Because of that, they were unable to nurse. Breastfeeding was so painful because of the incorrect latch. It caused me so much discomfort, stress, and a sense of guilt. Honestly, not being able to breastfeed with the ease that other women seemed to have made me feel like a complete failure.
It's the very start of your baby's life and I, as a mother, am not even able to feed my own child. It totally sucks.
How did Gina's Place help me?
When Aisha was 4 days old I made an appointment to have a breastfeeding consultation with Gina. As I recall, they have consultations only on Mondays, so I was lucky enough to call at the right time that our appointment was the next day.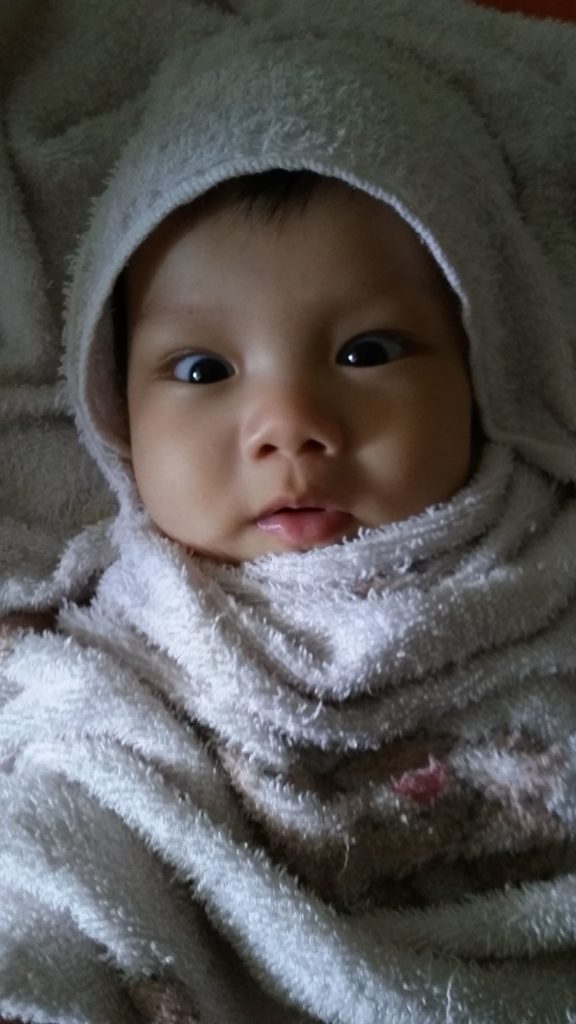 You have to go to the centre with a hungry baby. Luckily for us, Aisha slept most of the morning and hadn't taken a bottle. (Aisha actually hated the bottle and refused to drink from it).
Gina's Place is a huge, beautiful bungalow house. The consultation room was one of the bedrooms on the ground floor, with a queen-sized bed and sofa. Gina had me sit on the bed. She took a look at my breasts, noting that I already had nipple damage from incorrect latching. Then she proceeded to help latch Aisha to my breast.
Aisha, by that time, was super hungry and in a very bad mood. Screamed her lungs out, little monster!
Gina tried to get Aisha to latch on both breasts, but it was just too painful for me. She said that my nipples were simply too large to fit into the mouth of a teeny tiny newborn. So she brought a Medela nipple shield and showed me how to use it. And with that shield in place, she latched Aisha to my breast.
It was amazing. I'd tried that shield with Sulaiman. But without proper instructions I guess I used it incorrectly because Sulaiman was never able to latch properly even with that shield. From then on I breastfed exclusively 🙂
We used the shield for around 2 weeks until Aisha was physically big and strong enough to drink directly from me.
I love you Gina. You're awesome!
How much does it cost?
I honestly don't remember. Hehe. But it wasn't expensive. Less than RM100. Maybe less than RM50 for a one-hour consultation. I also bought the Medela nipple shield from her.
How do you make an appointment?
The centre doesn't answer calls because there are a lot of sleeping babies and tired mommies.
To contact them, WhatsApp: 012-2122387
Or message them on their Facebook page
Where is Gina's Place located?
10 Jalan Awan Pintal, Taman Yarl, 58200 Kuala Lumpur, Malaysia
What other services do they offer?
Confinement stay, they call them breastfeeding vacations I think 🙂 There are 1-week, 2-week, and 1-month stays (I think!)
Newborn photography session
Hmm… you should probably go check their FB page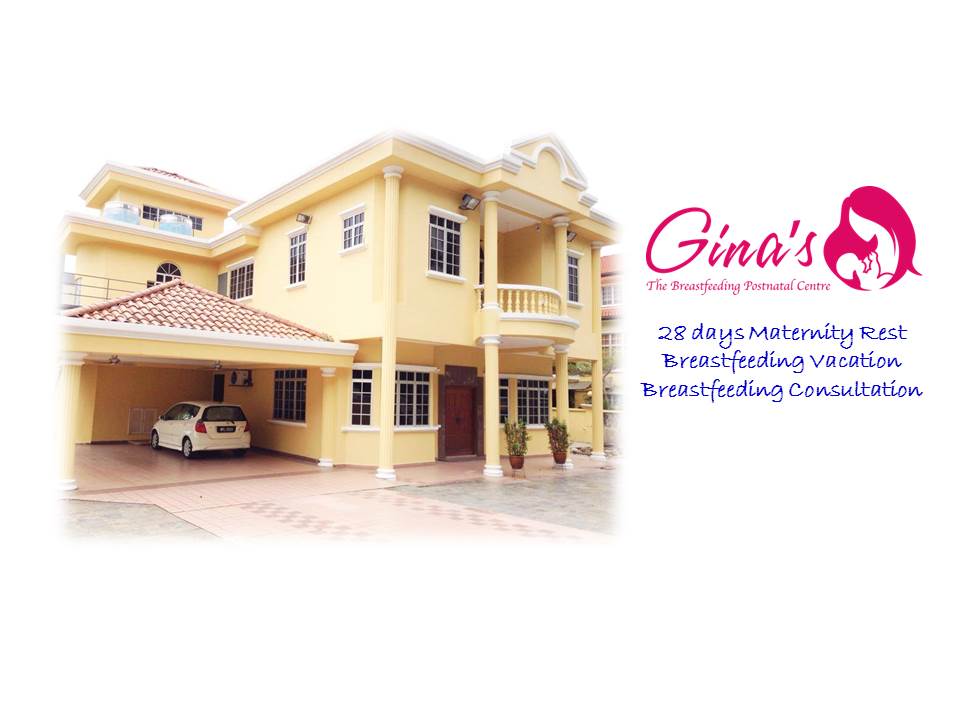 By the way, I'm not getting paid to write this. But the testimonial that my friend left on their wall is the reason why I found Gina's Place and am now able to breastfeed my baby. So I hope that this post finds its way to you, if you are struggling with breastfeeding, and that in my own way I'm able to help you connect with your child 🙂
Facebook Comments