Golden Gukak Croissants From Quill City Mall KL Are Like Dense, Doughy Cake Biscuits
We got a box of Golden Gukak croissants delivered to the office from Quill City Mall KL so we ate them. They're really shiny. The outside is hard, like a biscuit. The inside is super dense, like a cake. But the shape is a croissant. Their About section on Facebook describes themselves as a "100% Malaysian invention combining croissant, cake and biscuit." So yeah, it's totally that.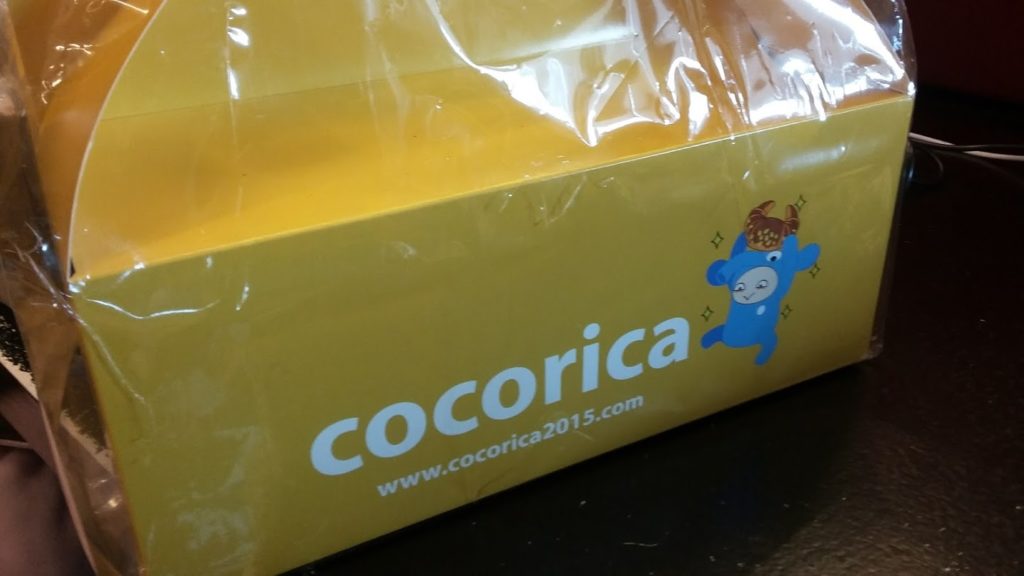 Their bestsellers are the cheese, chocolate, and original Golden Gukak croissants
There are six flavours to choose from: original, cheese, pineapple, original polo, coffee polo, and chocolate. I tried the original, cheese, and chocolate. Hohoho Merry Christmas!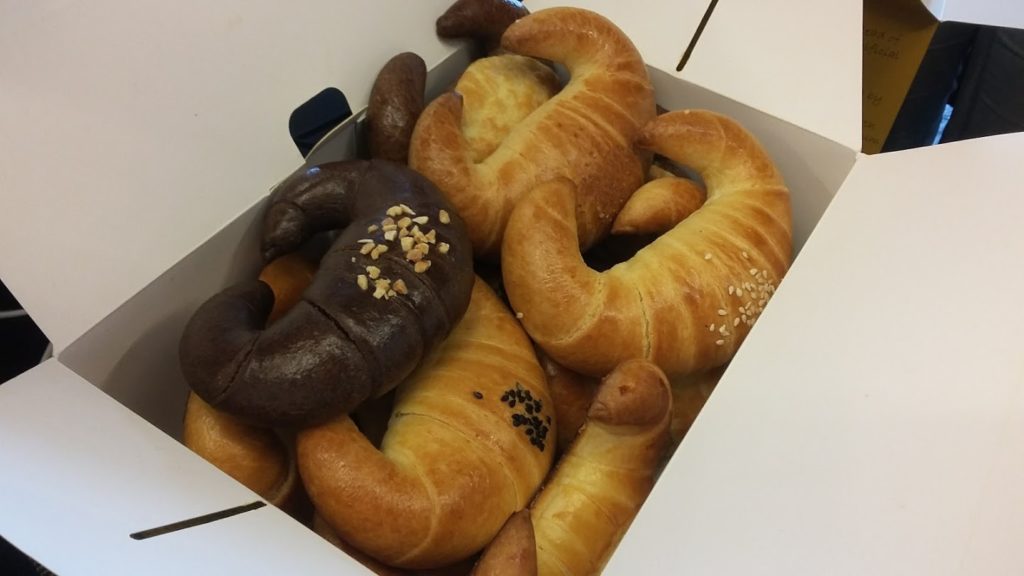 It's very doughy. Like a heavy bagel. But sweet. I bought some chocolate Golden Gukak croissants for the kids. They couldn't finish them because they are just so dense and rich. The inside is stuffed with chocolate. I like it. Mr Ninja does not. He's boring.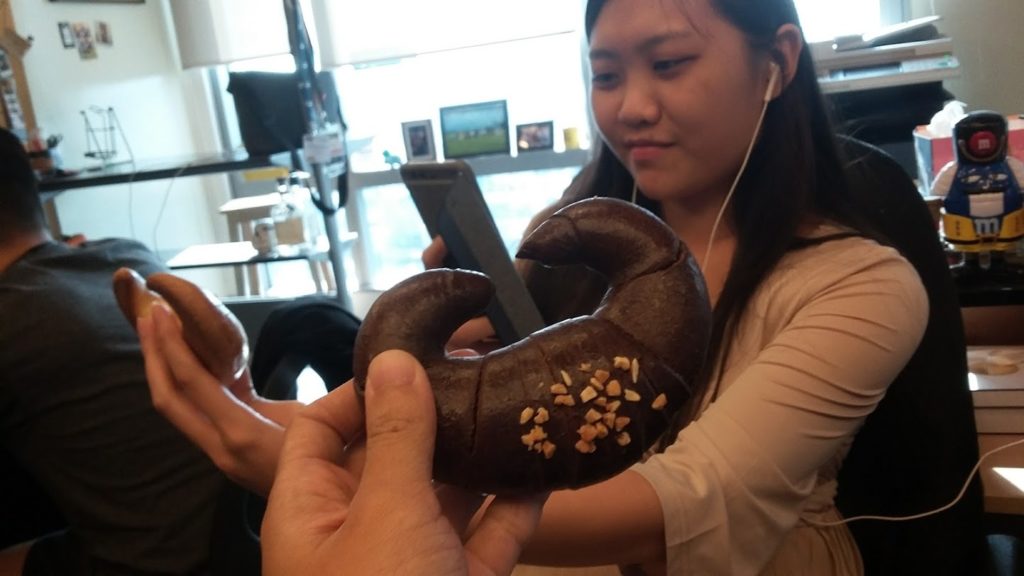 I should have taken this in a way that would make it look as though Esther has a killer 'stache. Missed opportunity.
The inside is stuffed with… stuff
Here's what the inside looks like: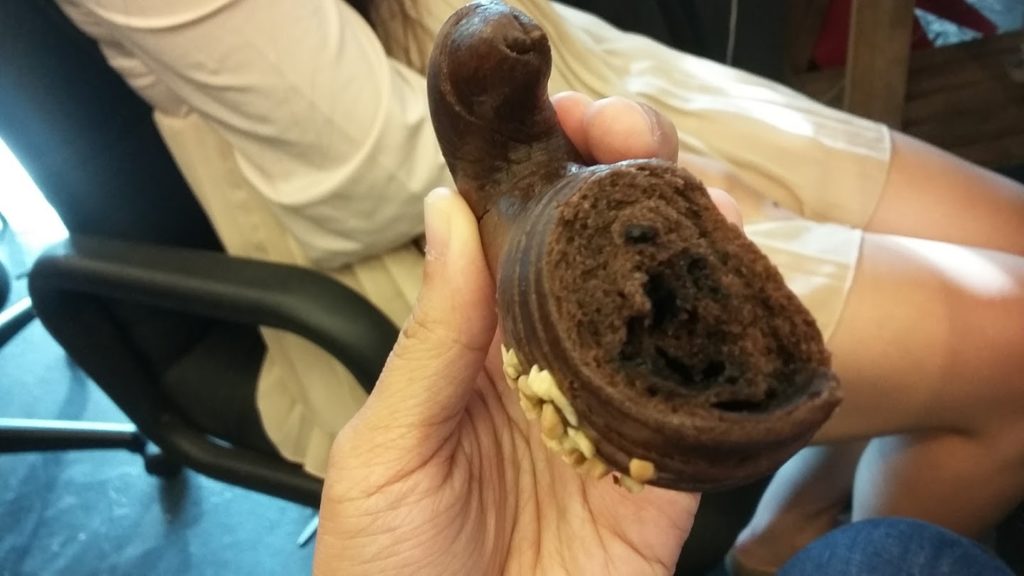 Oh. I just noticed how sexy Esther's legs are in the background. I should make this my cover image. Thanks Esther. I love my team. #ettww
This is the original polo croissant, I didn't try it. I just took a picture of it. Sorry person-who-later-ate-this-ninja-handled-Golden-Gukak. I'm sure my fingers added more flavour.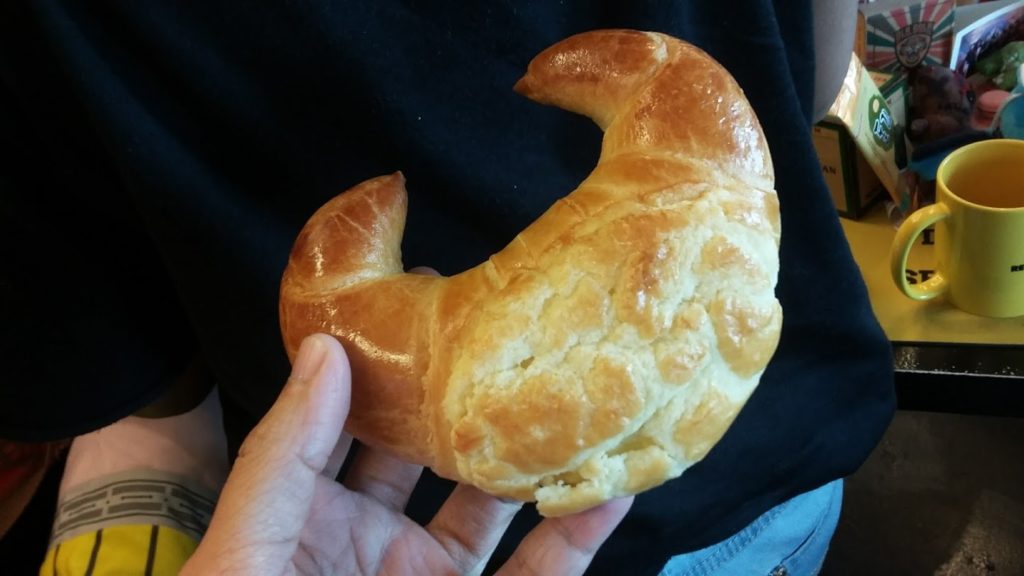 I ate this cheese one though. Esther and Gowri tried putting theirs in the microwave to see if it would be oozy. It wasn't oozy.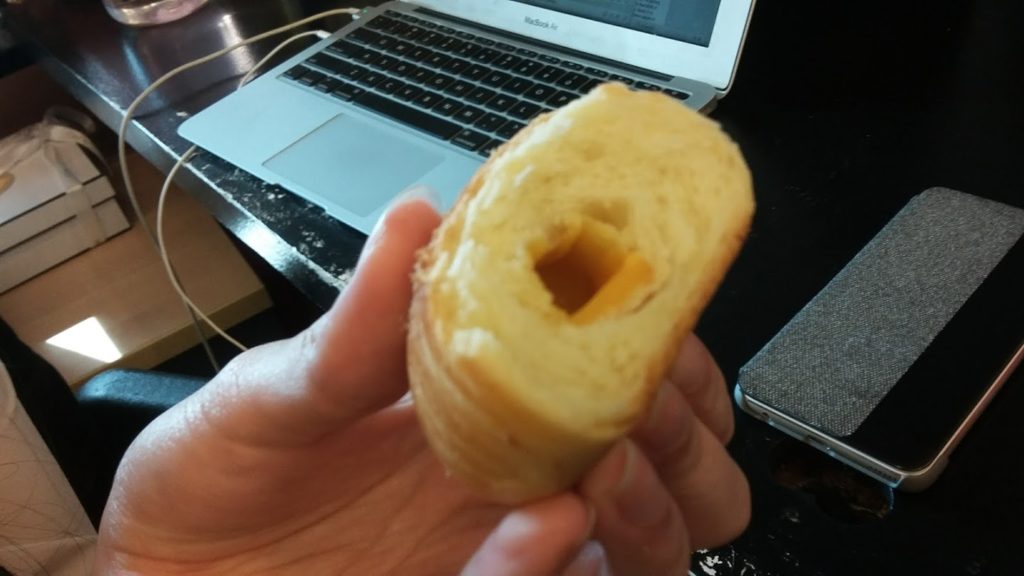 For now, you can only find them at Quill City Mall KL so you should go there to try these made-in-Malaysia croissants AND see the 'Ferdinand' unBULLievable Christmas decorations.
For media inquiries, email me at ninjahousewife.official@gmail.com
Facebook Comments