Greyson Chance in Malaysia
I've been getting an insane number of hits for Greyson Chance. Last December we interviewed him and one lucky fan (I daresay his NUMBER ONE FAN) got a chance to speak to him. She cried during and after. I know how she feels! Greyson Greyson Greyson… I never knew you were so popular.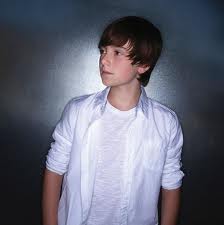 He was in Malaysia recently and performed at KL Live. Jules recorded a lot of his songs and instagrammed him non-stop.  According to her, Greyson is a fantastic performer and sings awesome live. Very very impressive.
Here's Hunny Madu's interview with him:
I asked Hunny what he was like in person and she said "Greyson is so sweet, such a sweet sweet boy. Very gentle and sweet. The most surprising thing for me is that he is SO tall. I mean really, Laila, he is SO tall. His legs are really long and his body is short. When you see him sitting down, you think, oh he's just a young small boy. But NO. He is TAAALLL."
Hunny's exact words.
Facebook Comments