Halal Chicken Rice Balls At Ee Ji Ban Restaurant In Malacca
My mom's uncle lives in Australia and sent her some biscuits through her cousin who had come to visit him there. She lives in Malacca. Melaka? MALAKA. So we took a one-day road trip to Melaka to pick up the Aussie biscuits, see her cousin, and eat halal chicken rice balls.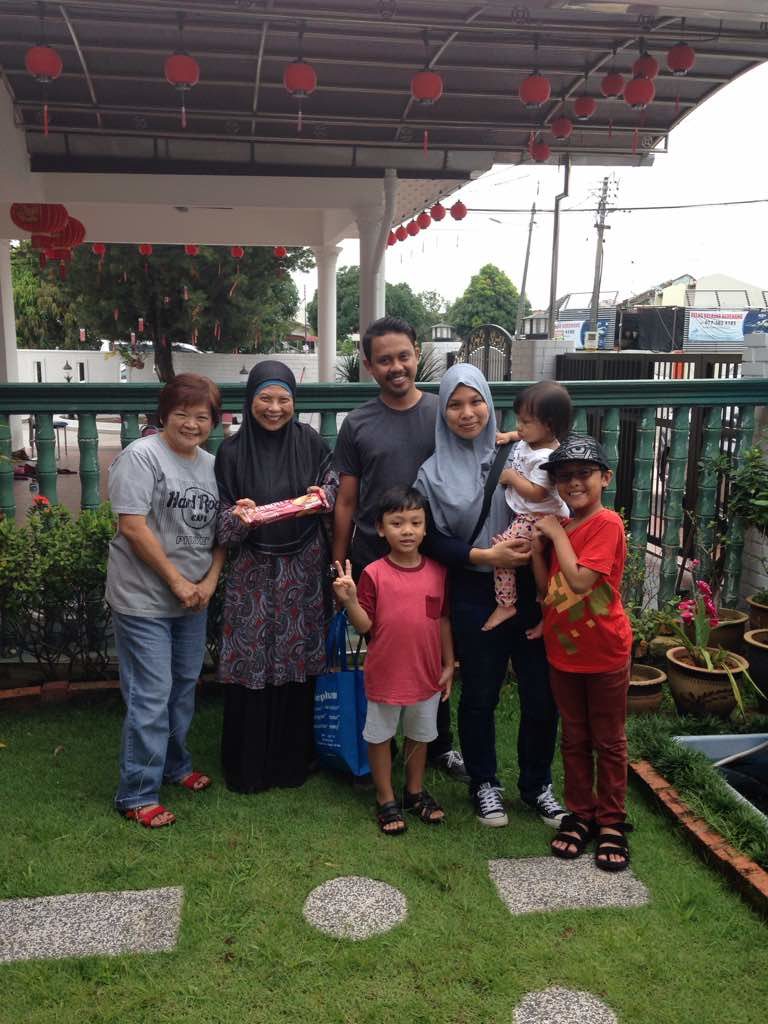 My auntie says the best chicken rice balls are all non-halal. She found one place called Ee Ji Ban Restaurant that is halal and supposedly really awesome. It had been featured in the media, newspapers, TV3's Jalan-Jalan Cari Makan (is that the name of the show?! who knows, not me). When we arrived the place was packed and there was a queue. Always a good sign. When we sat down I realized all the customers were Malay. Almost always a bad sign. Hahaha. I am terrible. But I was right. Here's my review of Ee Ji Ban Restaurant and their famous halal chicken rice balls.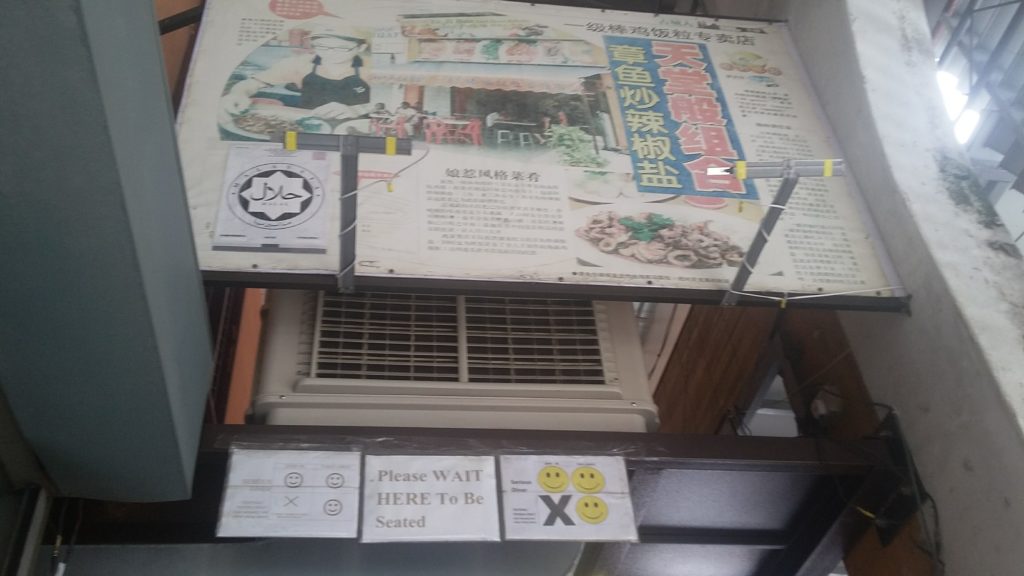 The Food
It was alright. I would say it was mediocre at best. Mr Ninja says it was bad. He's fussy. And also pretty much always correct. It's also really pricey. I didn't really look at the menu because Aisha was cranky and wanted cuddles but I saw my aunt pay for the bill and she took out around RM250 or more. Omg. That's cray. Thank you Aunty.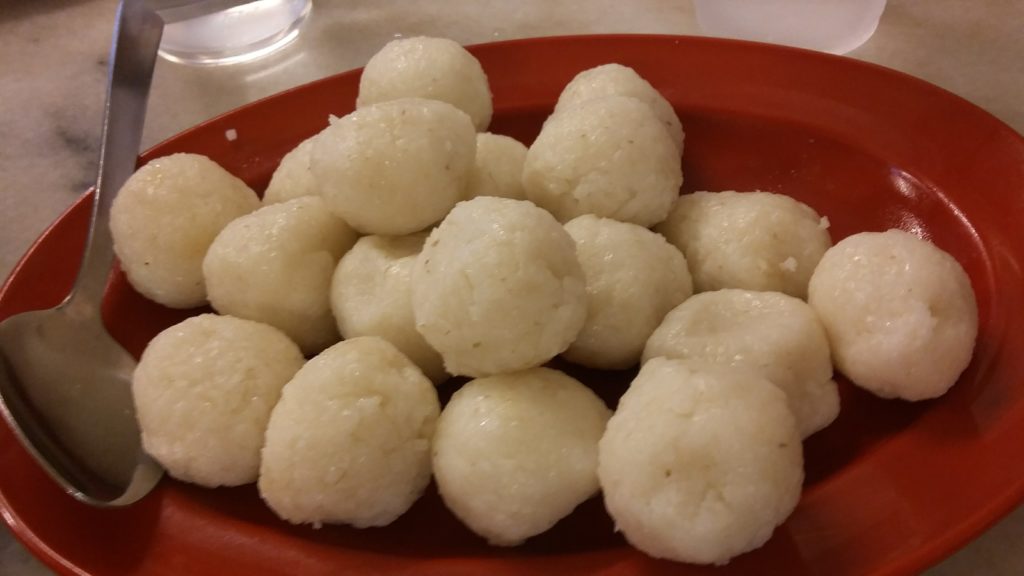 Mushy chicken rice balls for the kids. Aisha was disappointed because she thought they were fish balls but they weren't so she just ate normal white rice instead. Sulaiman and Ayub like them.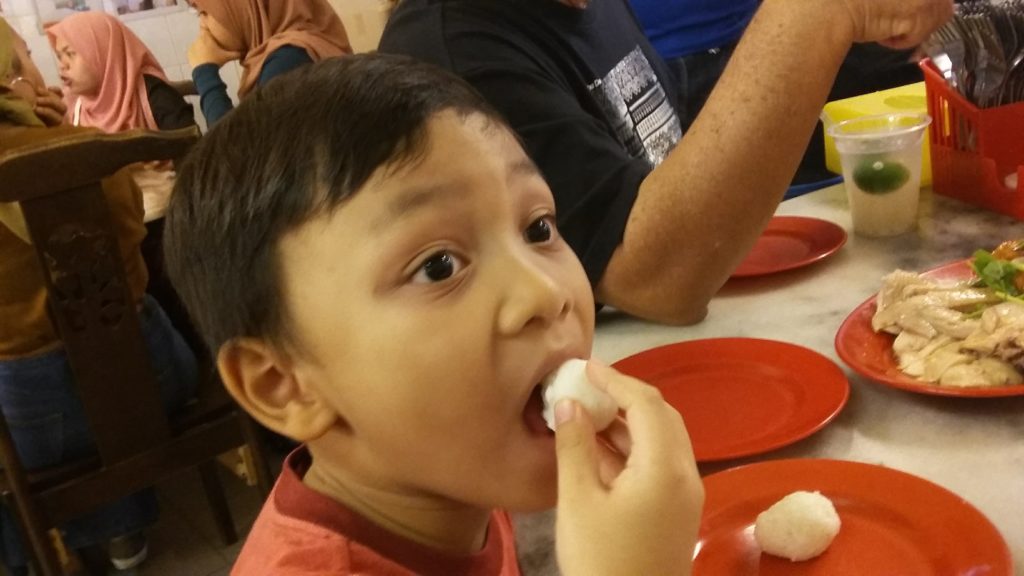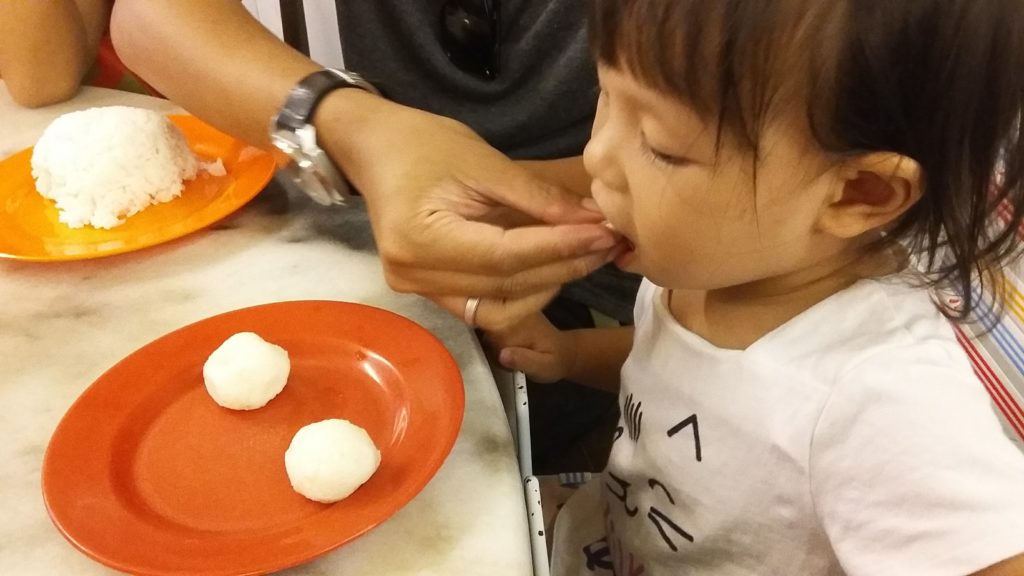 The menu:
There are too many pages and I was too lazy to take pictures so I only took this.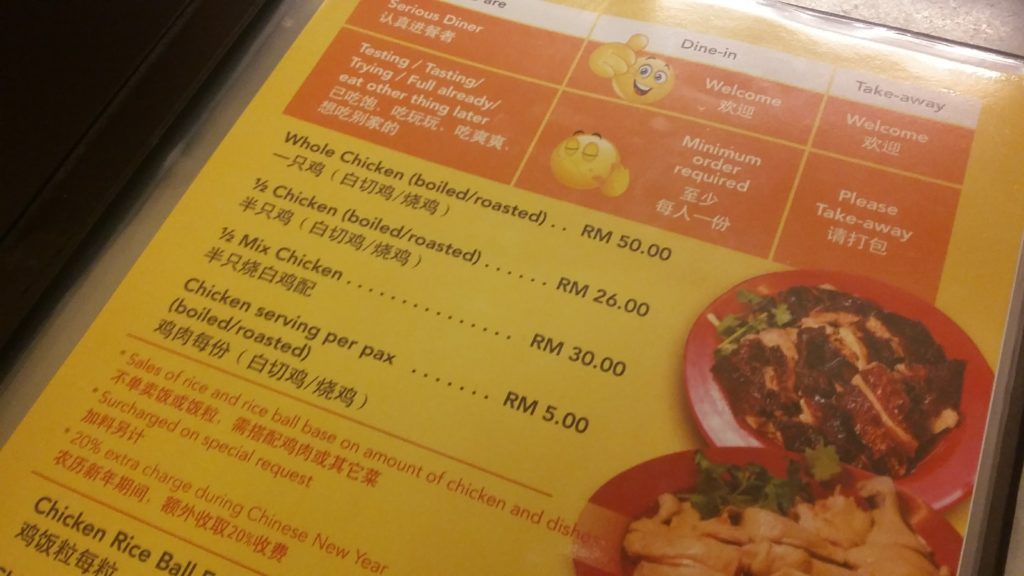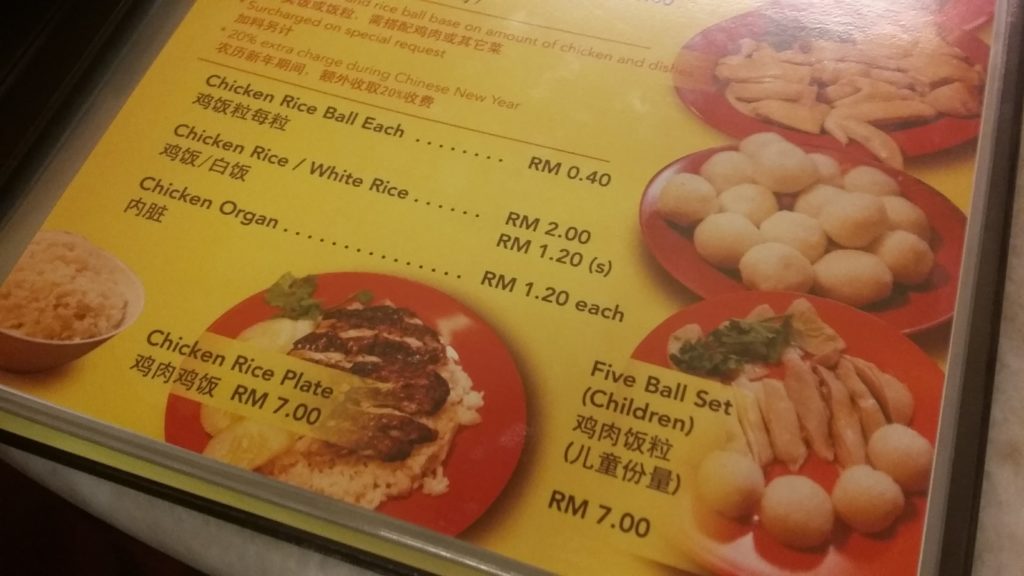 FOOD: 2/5
The Ambiance
It's a Chinese hawker kind of shop lot feel. Clean, crowded, and noisy.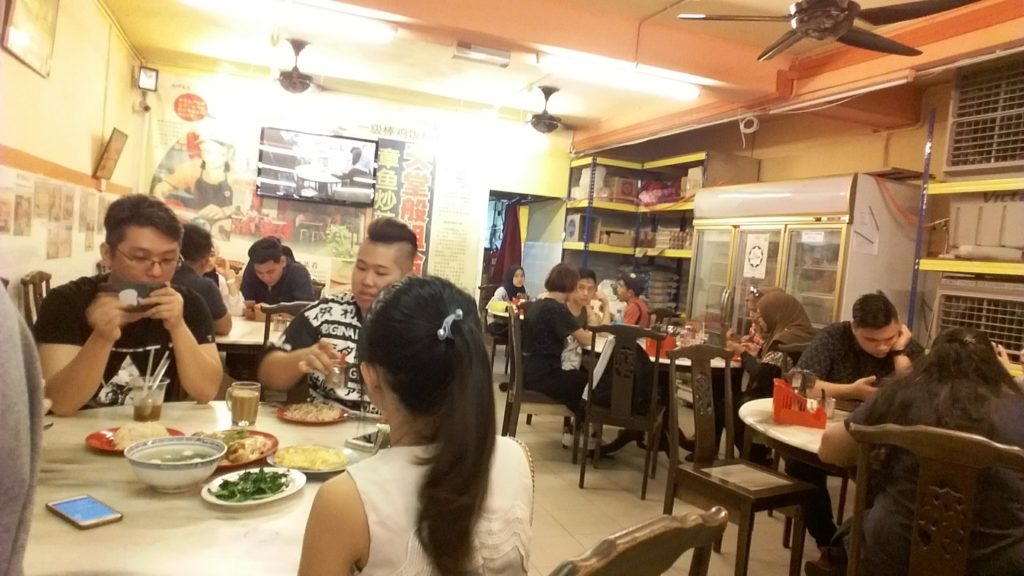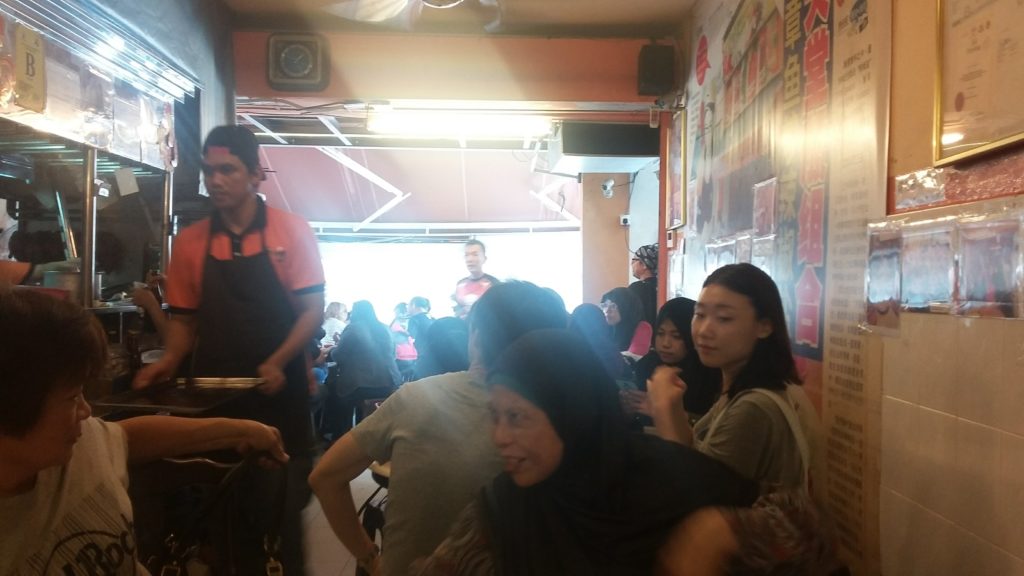 I could see Ayub was getting overwhelmed, sensory overload, very uncomfortable and not sure what to do with himself. He started clinging and hugging on to me, then my mom. Eventually he kinda shut down, poor thing. Covered his ears and his eyes. Said he was really tired. Just the opposite of a meltdown. A shutdown.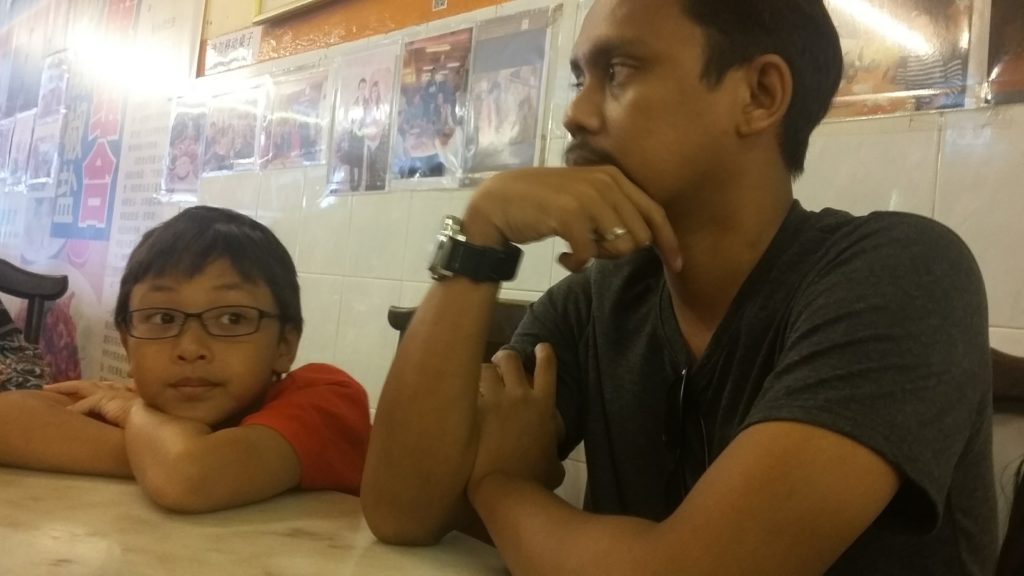 AMBIANCE: 2/5
The Service
It was good I guess?
SERVICE: 4/5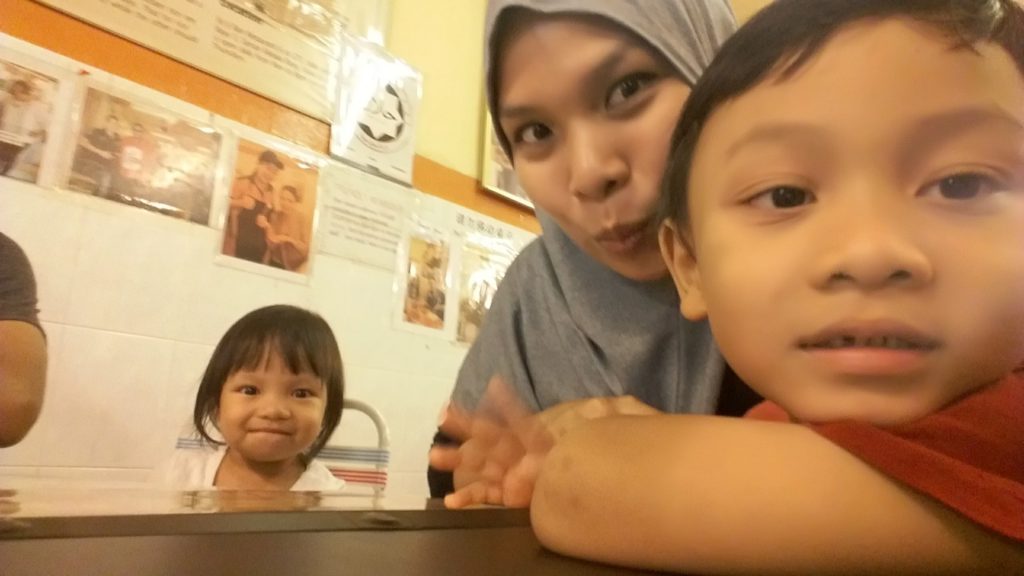 Final Thoughts
It was fun to go for the first time. I mean, it's something you gotta try. Chicken rice balls in Melaka. If you don't have to eat halal, go to a legit one. If you can only eat halal, then you can try this one I suppose. Not going back again. Once is enough for us. Ayub had a mini meltdown in the car. He couldn't take that environment. Plus the long drive. And the heat. Too much uncertainty and new people. Sweet boy. Sorry Ayub.
OVERALL: 2.5/5
Ee Ji Ban Restaurant with it's halal chicken rice balls is definitely not worth the drive to Melaka. But meeting my aunt and uncle and bringing home all the biscuits from Australia was worth it. We ate most of it on the drive home: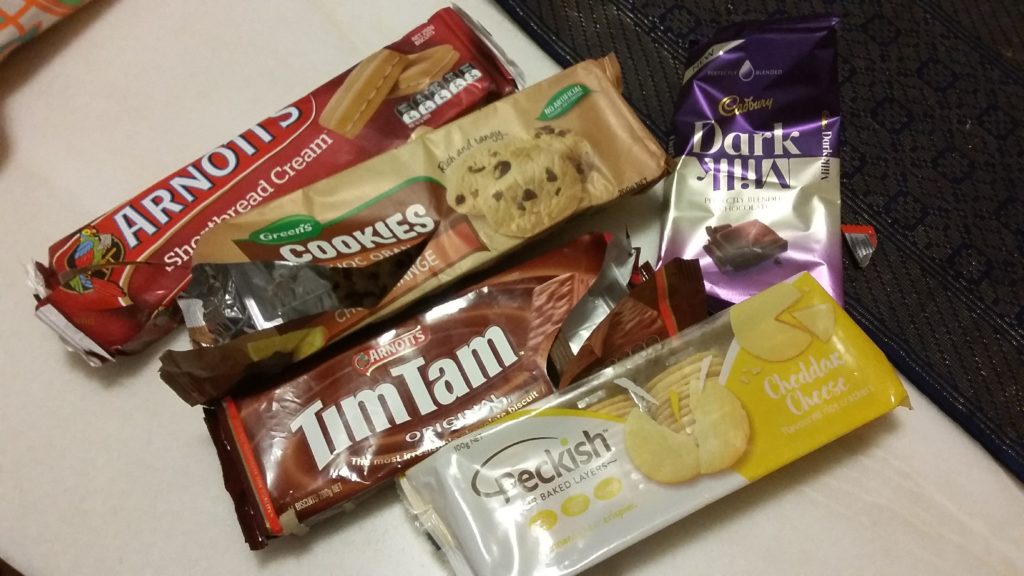 Ee Ji Ban Restaurant Details
Location: 275, Jalan Melaka Raya 3, Taman Melaka Raya
Opening hours: 10 AM to 9:30 PM | Friday – Wednesday (closed on Thursdays)
You can find out more about Ee Ji Ban Restaurant on their Facebook page.
If you'd like me to give your restaurant a Mama Review, let me know in the comments below! I write for free and pay for my meals haha!