Here's A Family-Friendly Itinerary For A Day Trip To Singapore
My amazing colleague and friend who is my go-to travel girl created an itinerary for me. We didn't really follow it because… shit happens when you're travelling with kids. But if you're planning a day trip to Singapore, you should def check it out:
Morning:
Best to have breakfast before crossing the causeway, Singaporeans don't make good breakfast or I just went to all the wrong places
Jacob Ballas Children's Garden, really nice playground (it's inside the Botanic Gardens. Enter from the entrance near the MRT station, the follow the path along the lake, there are signs everywhere in the garden so it's super easy to find)

Afternoon:
Spize for lunch. It's like Murni SS2, but more atas. Portion is big for Singapore standards (where most things are small), & on the budget end (don't convert k)
Gardens By the Bay just tour the outdoor gardens, conservatories not worth it (SGD28 man) unless the kids REALLY like flowers. There's a water park-ish thing like the one in KLCC, it's FOC. If the kids are tired of walking around the park there's this self-driving car you can buy tickets for at SGD5 per pax.
Marina Bay Sands is just right next to Gardens. Can jalan in the mall, by the bay, check out the view. There's this walkway that goes all the way to the barrage, sometimes people play football there.

Night:
Makansutra it's like an atas hawker centre across the bay from MBS. A little more expensive than normal hawker food.
OR
Chomp Chomp food court best chicken wings in Singapore. Also another food court. Budget price. But must go super early to get a seat. Their ikan bakar's sambal not bad, spicy enough.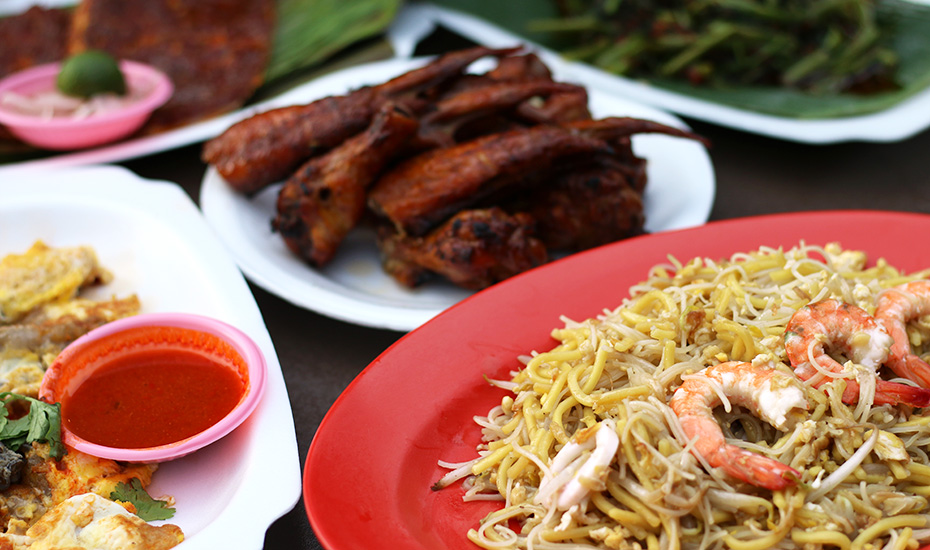 Most of these places are within a short drive away from each other (<10km) except Chomp Chomp. If you're not too particular about the halal cert, Soup Spoon is a cheap place to eat too. I love their soups & they're in most shopping malls (nearest to this list would be in Marina Bay Financial Centre).
There you have it!
Gotta keep it here because she sent this to me over a Whatsapp message and I don't want to ever lose it. Of all her suggestions, we only managed to go to Gardens by the Bay. Totally detoured to Orchard Road because of stuff.
Facebook Comments