KFC Chizza Chicken Pizza Special Delivery Day Yay
So the KFC Chizza has finally arrived to Malaysia and we got a special delivery at the office with this giant pizza box.
vThank you YS for your unbelievable modelling skills. Much wow. Very impress. The smell of the chizzas was super good. You could almost say… finger lickin good. Omg. Just stop. Ok.
When we opened up the giant box, there was lots of small boxes inside.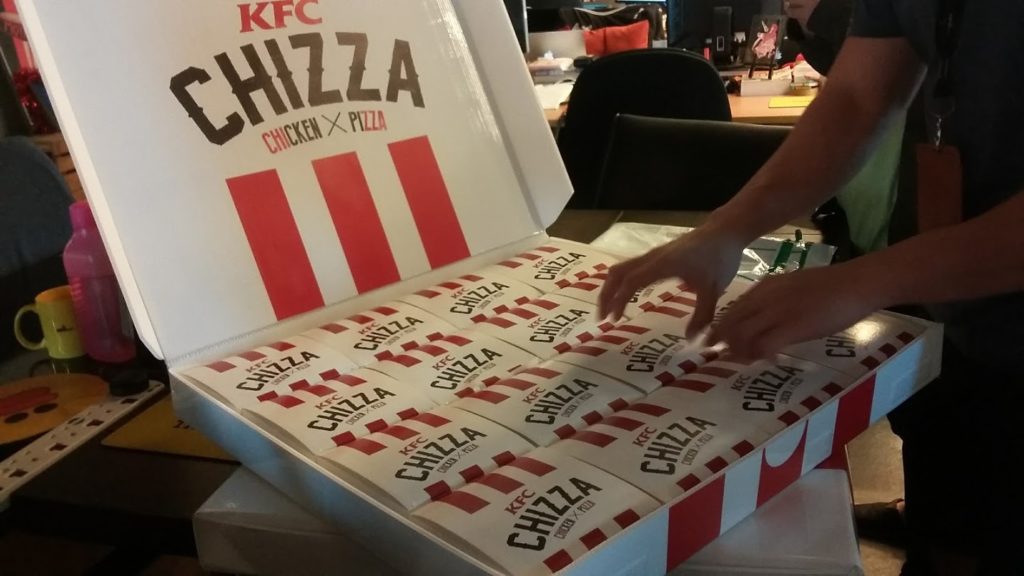 Everyone was excited and gathering around and taking pictures and ready to eat. This was mine. Jeng jeng jeng.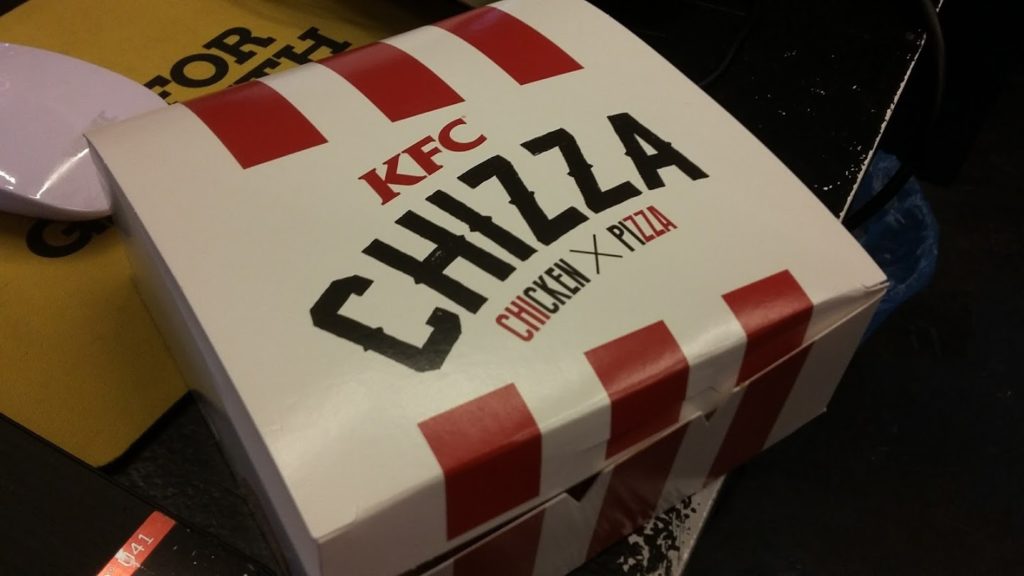 See.
Nom nom nom.
It tastes alright. Crispy chicken. Tomato sauce. Cheese and pineapple and parsley and chili flakes. It is very small. Don't spend money on this thing. Instead, you could get two plates of nasi and lauk and makan puas-puas. Oh, KFC.
For media inquiries, email me at ninjahousewife.official@gmail.com
Facebook Comments