Kidzania Mania
Kidzania in Mutiara Damansara is madness and mayhem. I've been wanting to bring Ayub there ever since Hafiz told me his friend told him it was awesome. I had never heard of it before. It was awesome. But unfortunately not really catered to kids under 4 years old, especially ones as manic and shy and crazy and impatient as Ayub. Long queues and explanations and rules. No way Ayub could handle that. We stood in line to get him a job as a pilot for all of 30 seconds before he was off. Non-existent attention span.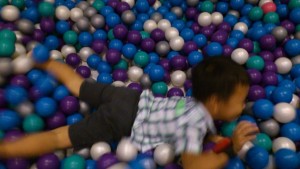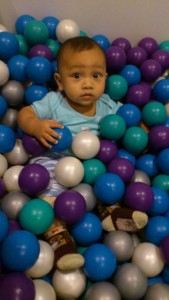 The only thing he was really capable of fully enjoying were the rooms designed for kids below 4. Well, he is below 4 so it makes sense. He was a blur. Impossible to get a good shot. And I didn't manage to take any pictures of the rest of Kidzania. Too many children. School kids. Running around. Large groups. Mayhem. But organized mayhem.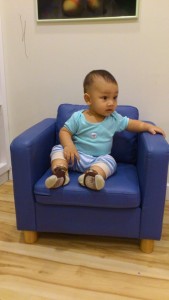 Anyway, we ended up in a house built for toddlers. The bathroom was a ball pit. The bedroom was a bouncy castle. The living room was miniature and filled with children's books. And the kitchen was fully equipped with toy oven, stove, microwave, fridge and an assortment of plastic food.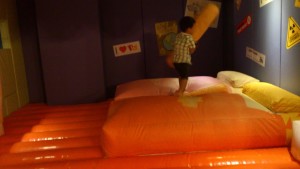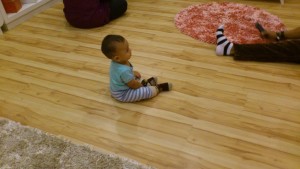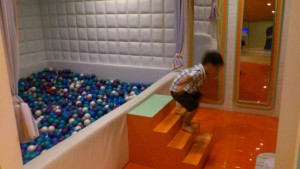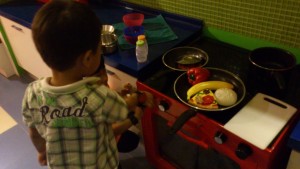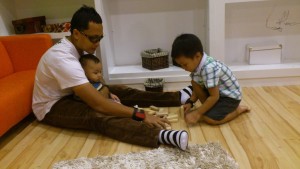 It was a long day. A long long day. I kept Ayub's 50 Kidzos (Kidzania currency) for another day. When he's a little older and more mature and can understand the concept of the place. He was completely pooped. Fell asleep the moment the car left the parking lot. Boys sleep in unusual positions.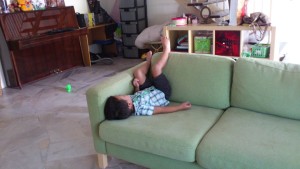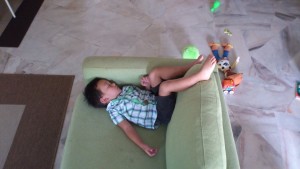 Facebook Comments