Lantern Festival In The Park With Acton KL School
We love Acton KL for many reasons. One of them is the consistent family potluck gatherings for fun. Admittedly I'm not a good potluck person, but I am an excellent eater. It's an important role. You're welcome.
Our first family Lantern Festival
Despite being Chinese, my family doesn't really celebrate any of the cultural traditions aside from reunion dinner during Chinese New Year, and… anything that involves eating good food.
I think the last time I participated in a Lantern Festival was back when I was in kindergarten and we still lived in Malaysia. I remember walking down the dark streets in JB with my little plastic fish lantern alongside noisy cousins and my uncle like "lalalalalala."
So this evening was super special for me because it was my kids' first Lantern Festival!
The moment we entered the gates Ayub shot off to do whatever he was doing with his friends. Sulaiman disappeared into his shell and attached himself to me. Aisha continued being Aisha.
Oh wait, you really have to see the tiny pineapple. Look how teeny weeny and cute it is?!
A few months ago the kids studied botany and turned the outside of the school into an edible garden. It's super cool. Ayub's final presentation during that sprint was about jambu air (rose apple in English, but don't call it that, you sound like a pretentious prick.) What was I talking about again?
Potluck noms before we start
I have to confess I didn't bring anything to the potluck 🙁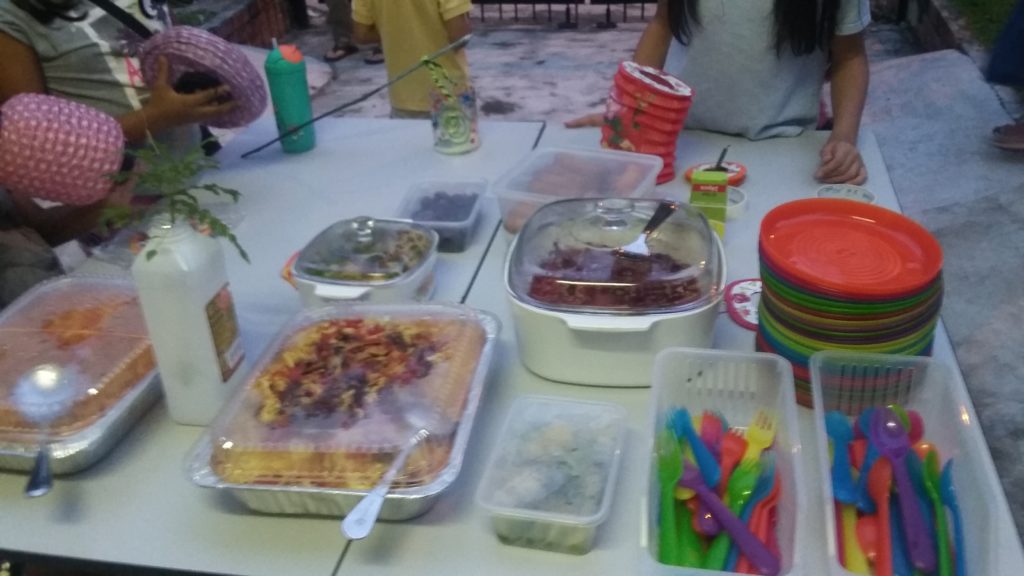 Sorry Miss Caryn and everybody else. I really really wanted to bring fruits or pasta salad or something but I swear work was just cray today. Gowri will vouch for me. Right, Gowri?
Anyway… I know. I'm the worst. In momming and potlucking and like… adulting in general.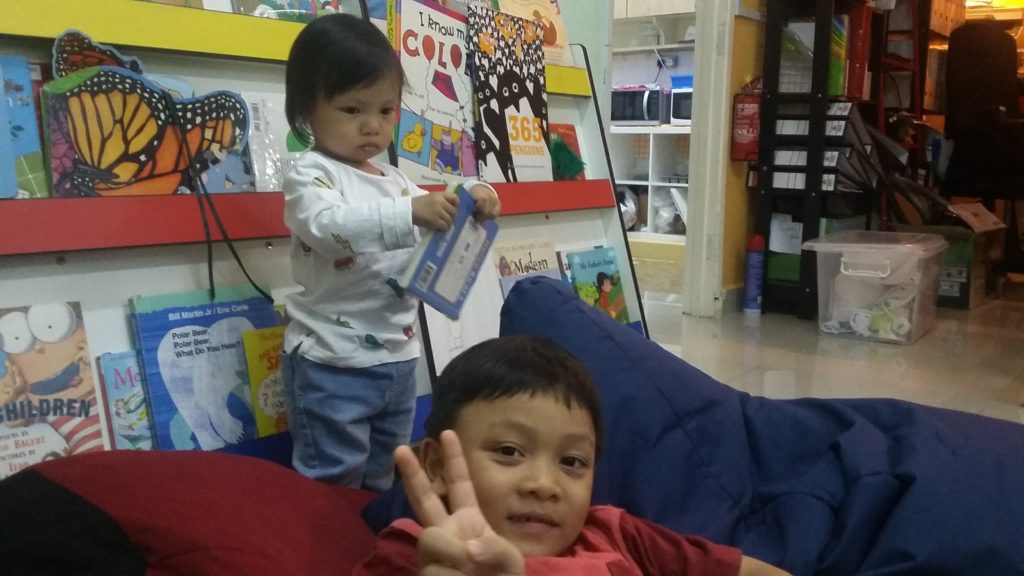 Aisha had five pieces of macaroni and was done. We didn't see Ayub until he showed up with a plate of pasta and another of chocolate cake and devoured it all. Sulaiman was too shy to go and take popiah by himself so Ayub went with him and he had like four giant ones.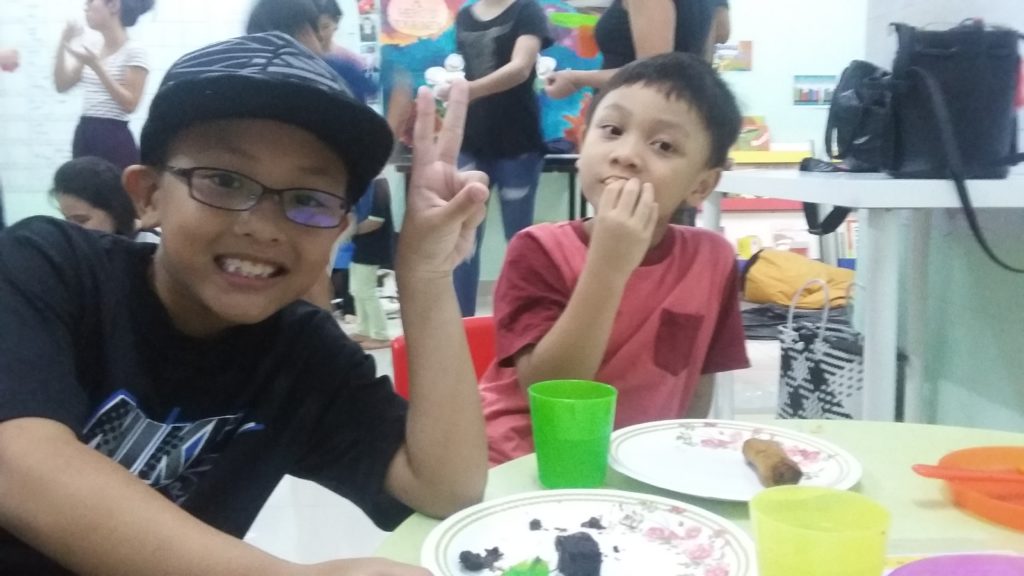 Lantern time in the park!
My phone doesn't take very good pictures in bright daylight so night time shots were just not possible, sorry. But we got our lanterns lit (Aisha got an unlit lantern, she was super cute walking around with an unlit little lantern on a stick), and we made our way to the park.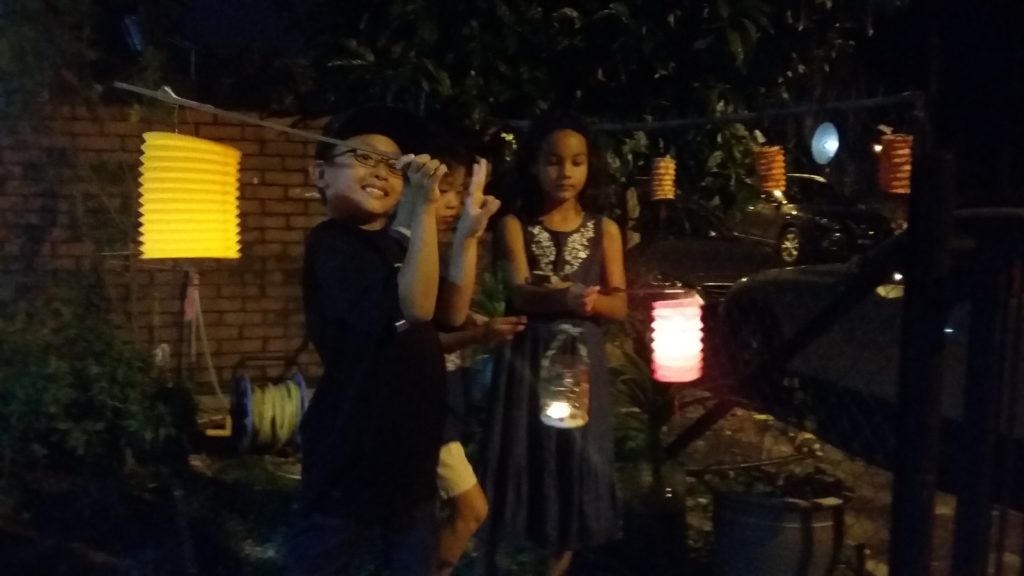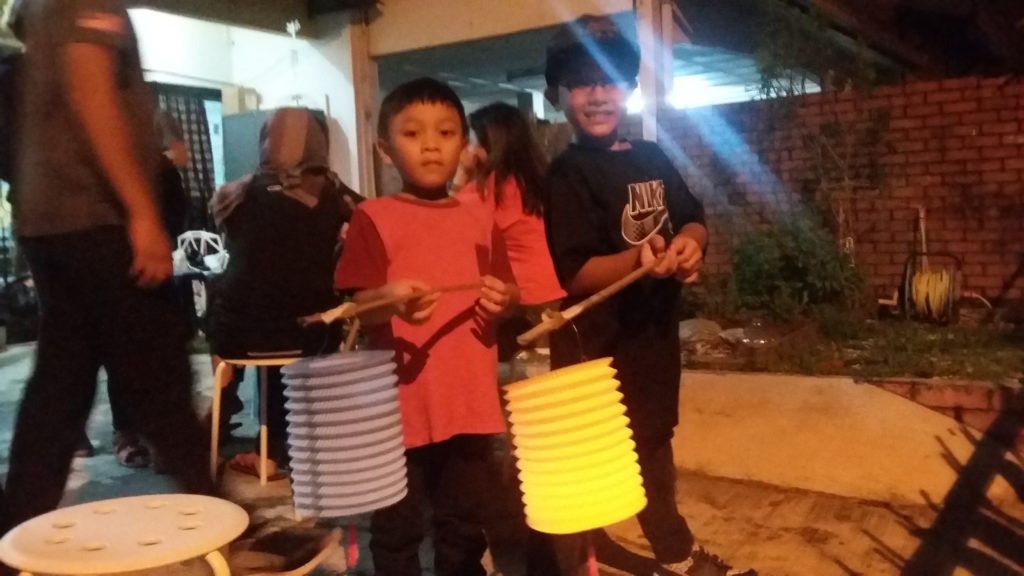 I explained to Sulaiman that he had real fire in his lantern so he had to be very careful because it can be dangerous. He was VERY careful. Too careful. Until he got scared to hold his lantern and walk. Sweet baby. It was ok though. I rather have a careful sweet boy, than one that spins the lantern round and round on the stick while swinging it over their head and the heads of other people. Yes, there was a kid that did that. Lol.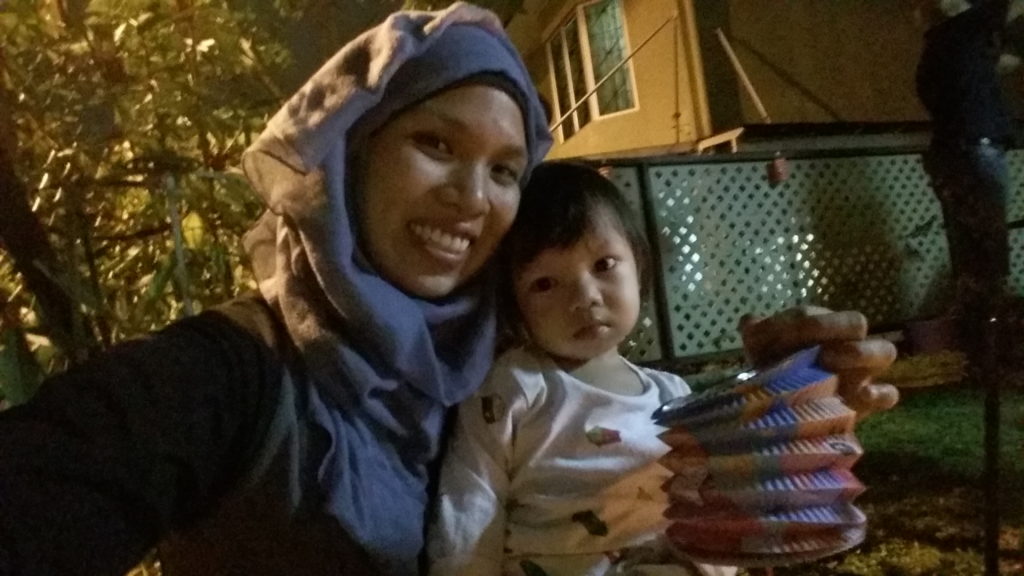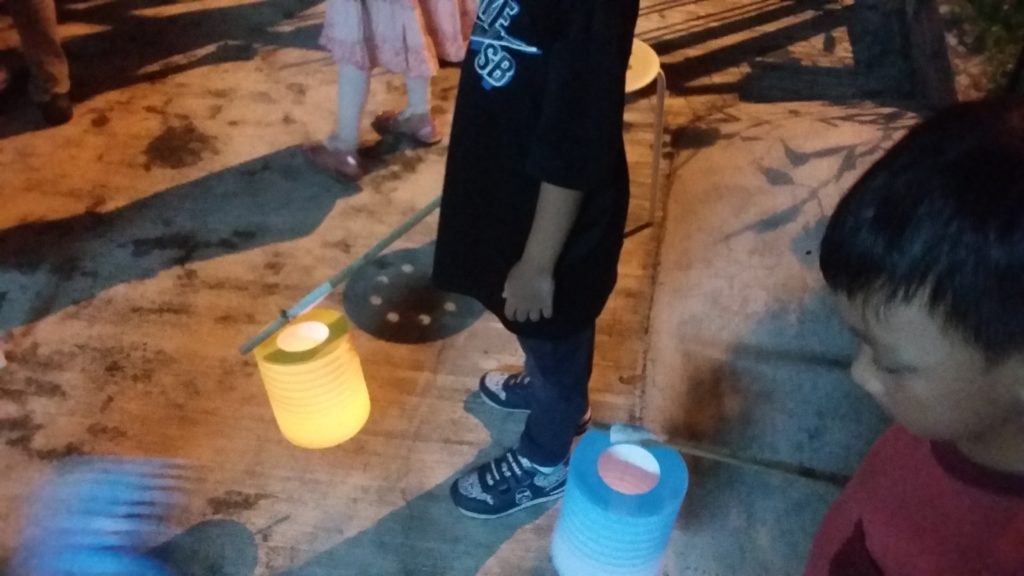 Walk walk walk. Lots of walking. Aisha gave me her lantern to hold halfway. And asked to be carried near the end. She's sooooo adorable. Ayub ran off ahead with his friends. So Sulaiman, Aisha, and I were the last to complete our round.
The kids ran around the playground. One of the guides started a fire. The kids went on the feed the fire. Aisha was fascinated. We packed up and went home.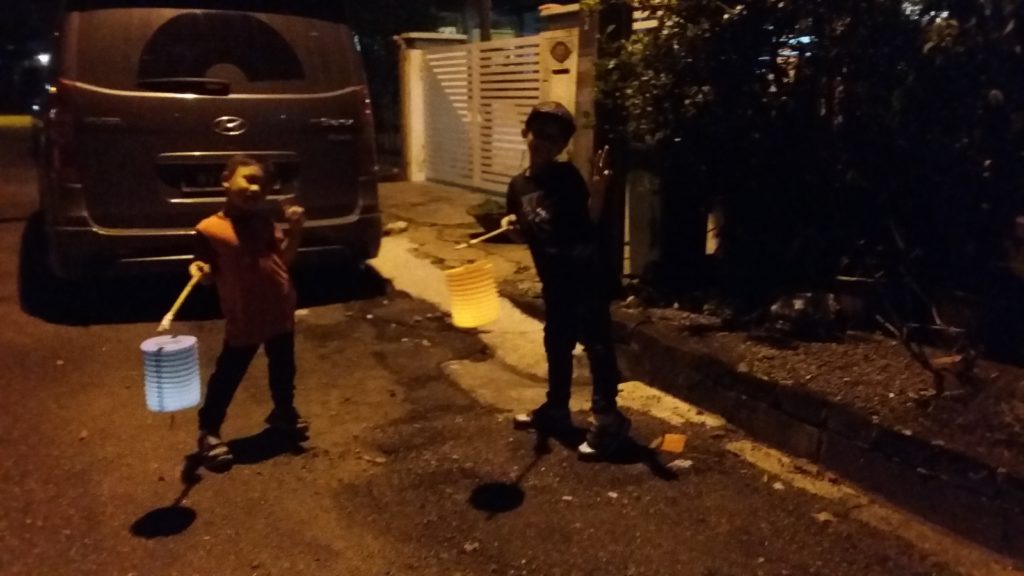 Happy Mid-Autumn Festival everybody! Muh!
Facebook Comments