Lim Fried Chicken And The Kid-Friendly Food Court At Starling Mall
This is a review of Lim Fried Chicken at the food court in Starling Mall.
After much anticipation the food court at Starling Mall called 'Foodie's Nest' finally opened and it's super nice. As of the time of writing it's mostly babi stalls though. Babi laksa, babi rice bowl, babi babi, many babi. So far there's only one non-babi place and that's LFC aka Lim Fried Chicken. So this will be a review of that. For babi reviews, ask Gowri to write a guest post.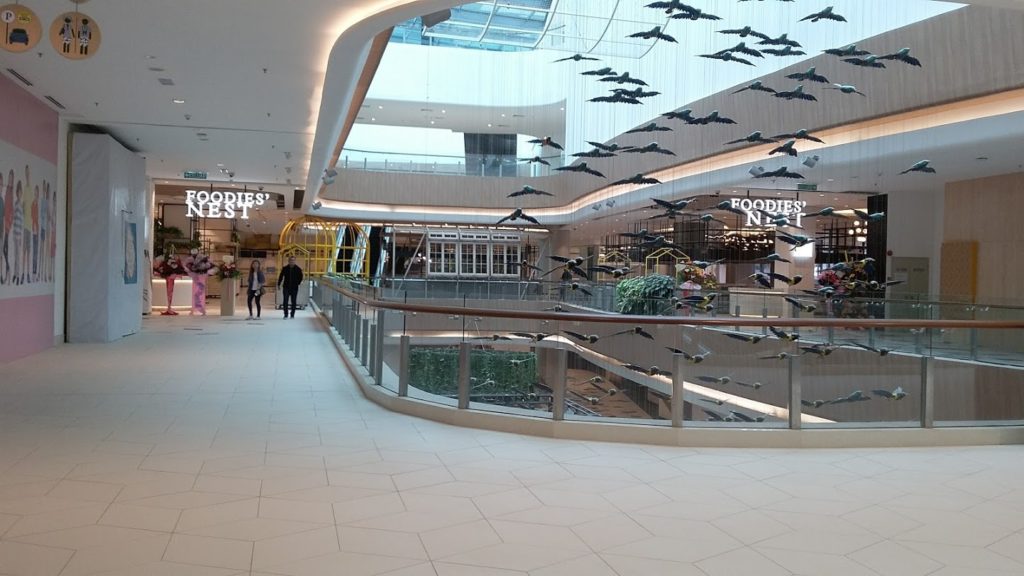 The Food
I love it.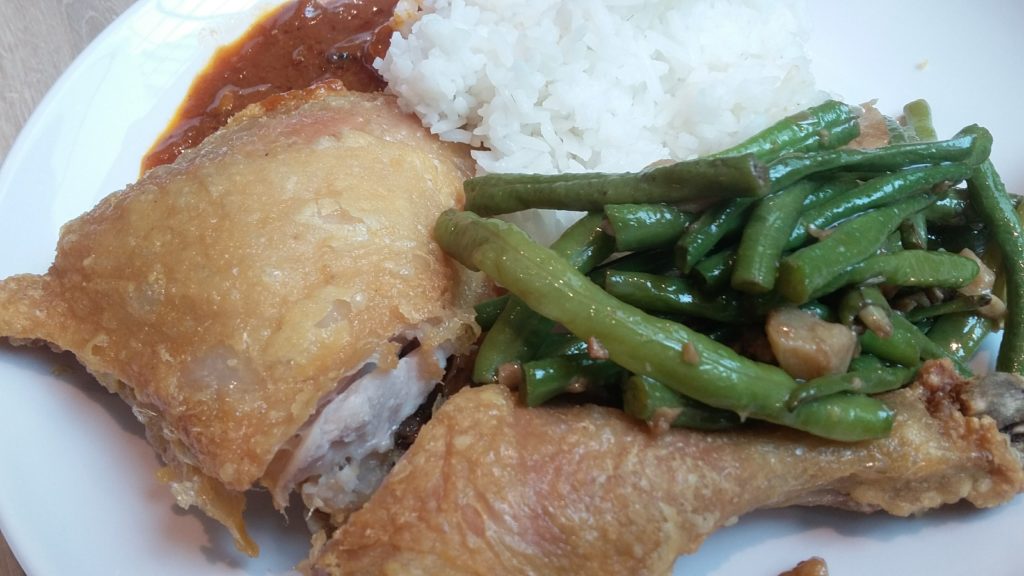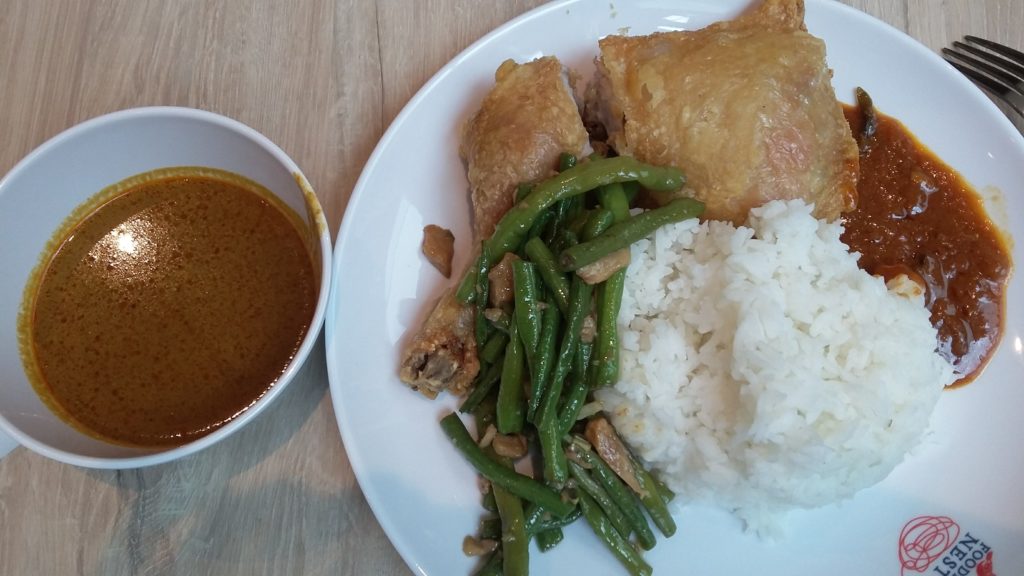 The chicken skin is crispy and the meat is tender and juicy. The long beans are super yummy and I don't even like long beans. The curry kuah and sambal add a tasty punch. Esther said everything was too salty and she is not a fan. I guess I'm just salty because I thought it was great. Super satisfying and filling. And it only cost like RM11.
Food court drinks are unnecessarily expensive by the way. Like RM3.50 for milo ais, RM3 for mineral water. Bring your own bottle of water.
The menu:
Sorry, I forgot to take a picture of the menu. They basically have fried chicken with rice and long beans, fried chicken with rice and egg, and the same but with chee cheong fun.
FOOD: 4.5/5
The Ambiance
It's the prettiest food court in the world.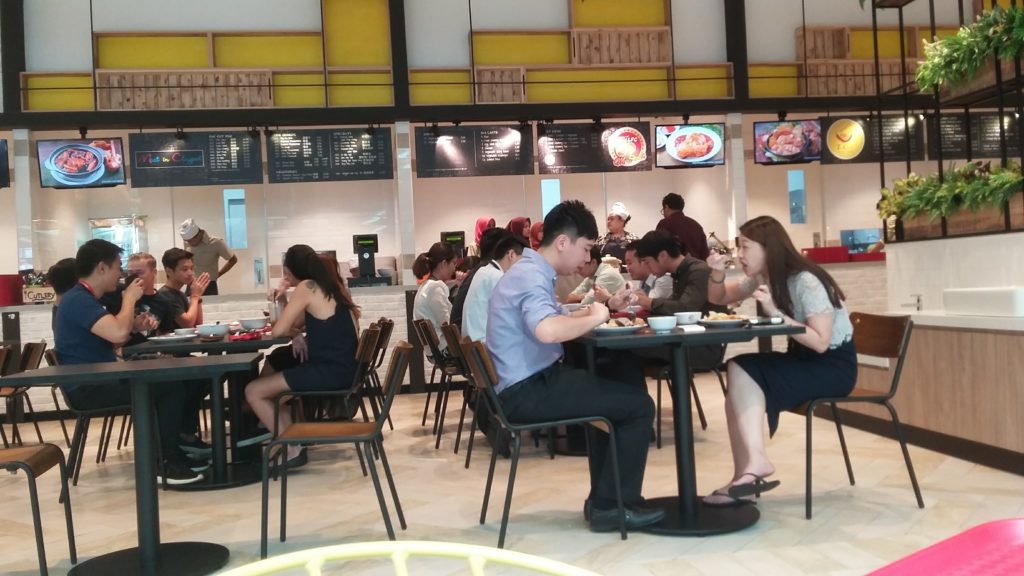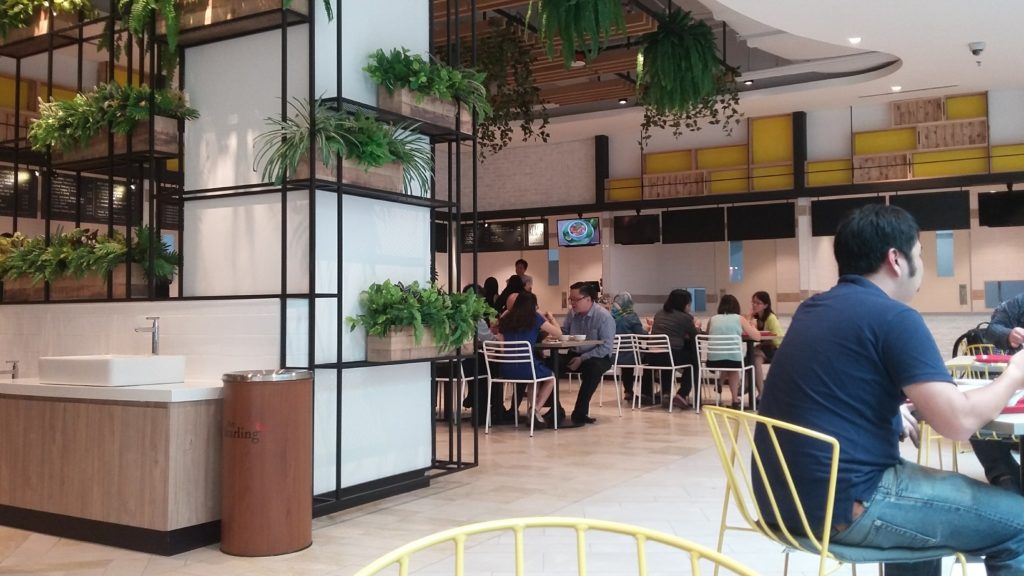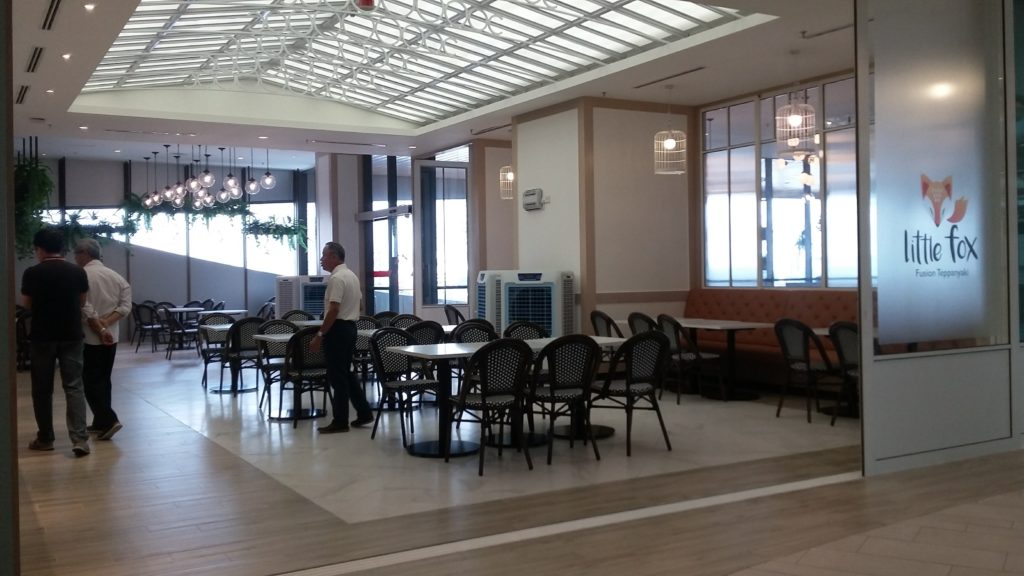 There are giant birdcages with round tables to sit in. The balcony is huge and looks like a sky bar area with colourful cushioned seating and fancy lighting. It's so nice I love it I am so easily pleased.
But the best part is this super duper cute kids area!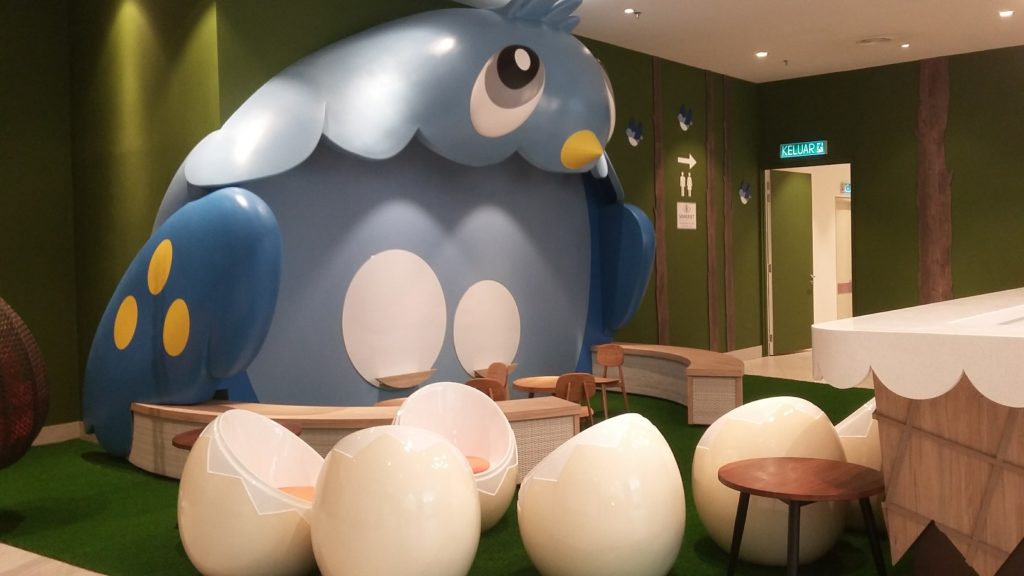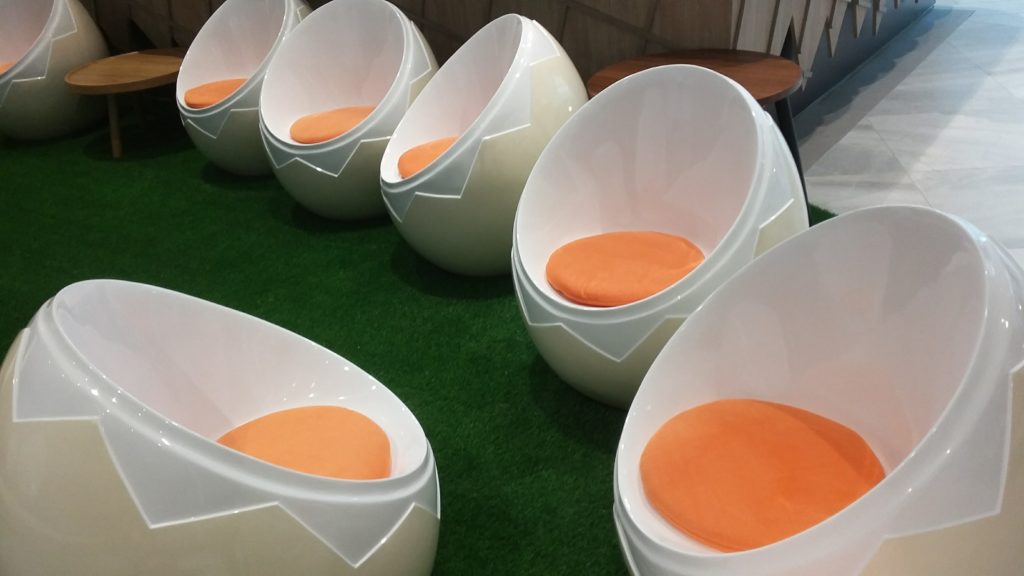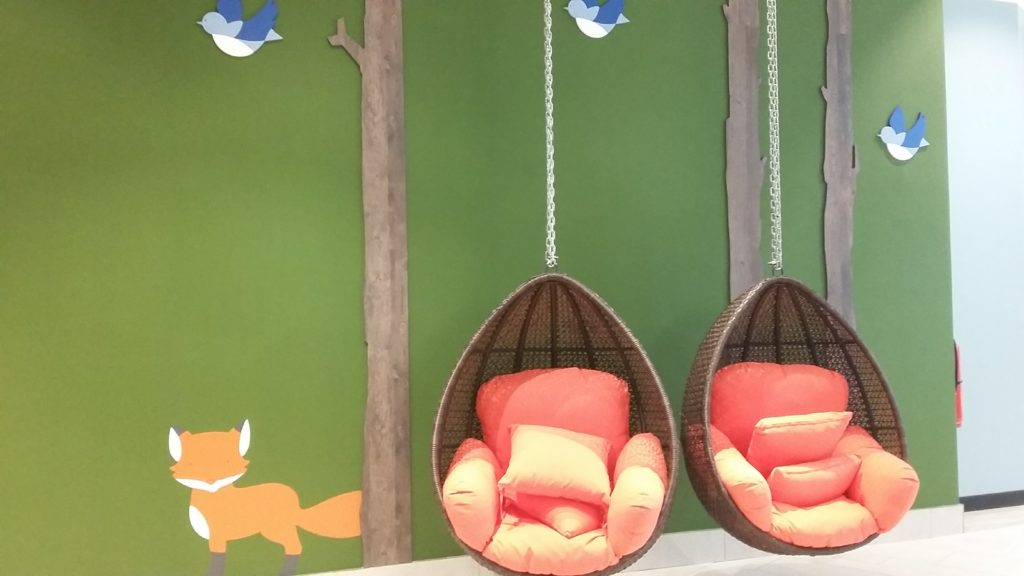 AMBIANCE: 5/5
The Service
It's a food court so I guess it depends on the stall you order from. Service at the Lim Fried Chicken stall is really fast and efficient. I guess because there's only like two things on the menu? Great for speedy ordering and instant pick up. They offer you the food in a takeaway box if you're worried about babi plates lol.
SERVICE: 5/5
Final Thoughts
I looooooove it. I wish they would open up other stalls faster. Hopefully have some halal options and not be completely babilicious. But anyway, I'm happy with Lim Fried Chicken. And it's such a pretty food court you guys omg.
OVERALL: 4.5/5
Lim Fried Chicken (LFC) Details
Location: Foodie's Nest, Level 3, The Starling Mall, Damansara Utama
Opening hours: 10:00 AM to 10:00 PM | Monday – Sunday
You can find out more about Lim Fried Chicken on their Facebook page.
If you'd like me to give your restaurant a Mama Review, let me know in the comments below! I write for free and pay for my meals haha!