Making Fancy Tea From London With A Tiny Teapot
KetoJules went on an epic two-week vacation to Europe and brought us back these adorable tins of tea!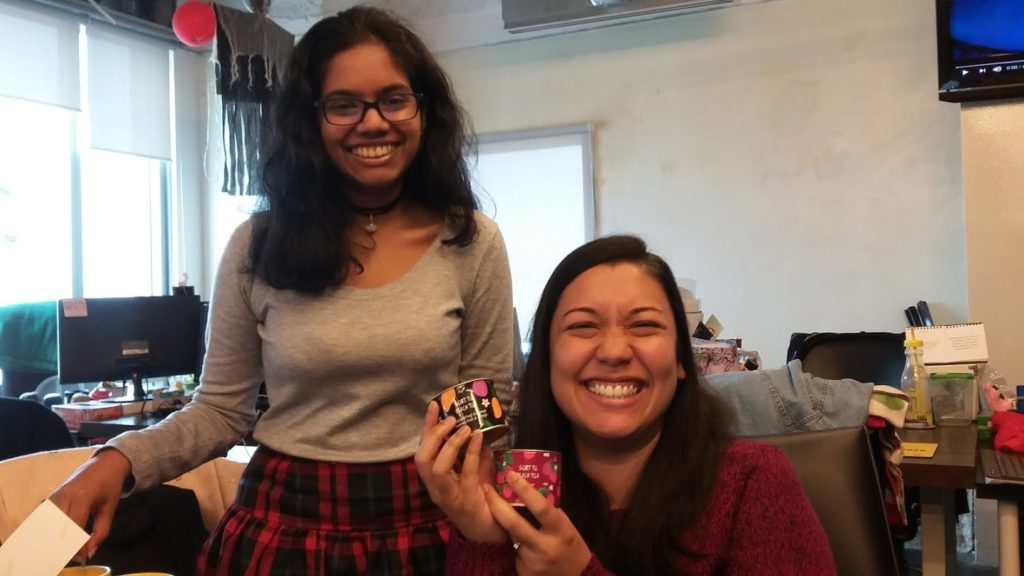 Thank you Jules!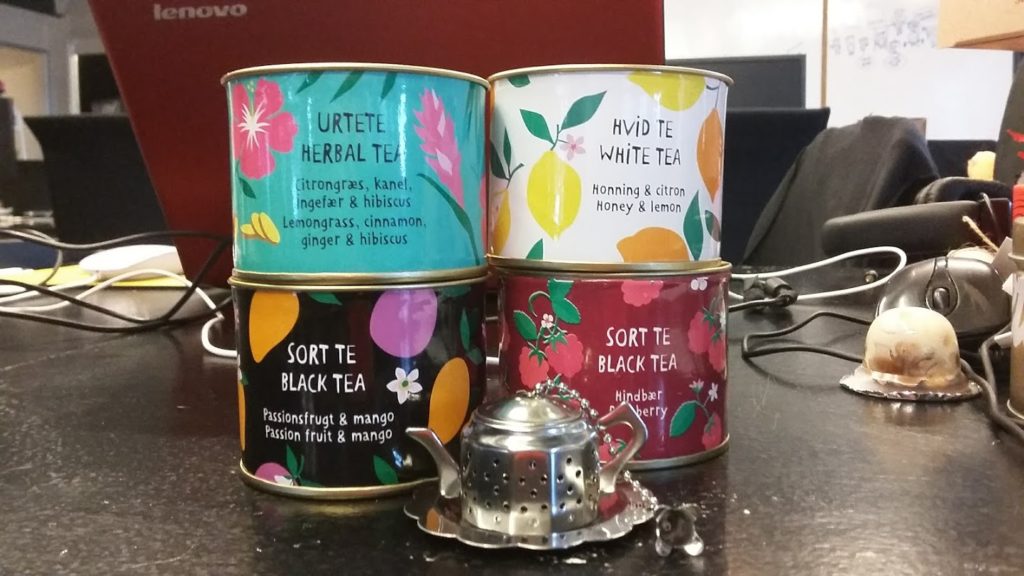 The tiny teapot strainer is Gowri's because she's cute and nonsensical like that. Who else would own such an unpractical practical trinket?
All the pretty teas smell so delicious
The packaging is so cute and the smell of the tea leaves is SUPER AMAZINGGGGG. I want to eat them all.
1.Urtete, herbal tea – lemongrass, cinnamon, ginger, and hibiscus
This is Esther's tin. She is amused that it is called "urtete" because is sounds like "your tetek" and she's always horny and dirty like that. Apparently it smells like a hot yoga studio that she and Gowri used to go to. Makes it sound like sweat and nastiness. But it actually smells like lemongrass.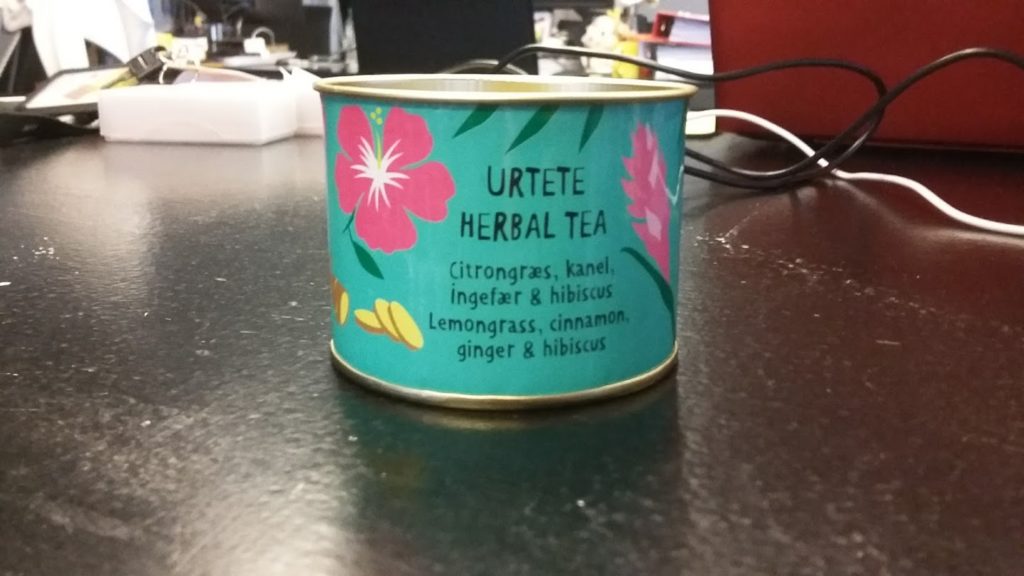 2. Sort te, black tea – passion fruit and mango
Gowri got this one. Smells super yummy. Like mango. Big fat juicy sweet mango. Doesn't taste like mango. Only tastes like tea. Esther had to do a research paper on whiskey and now she asks questions like "does it taste full-bodied? or smoky? are there any floral notes?"
No Esther, it tastes like tea.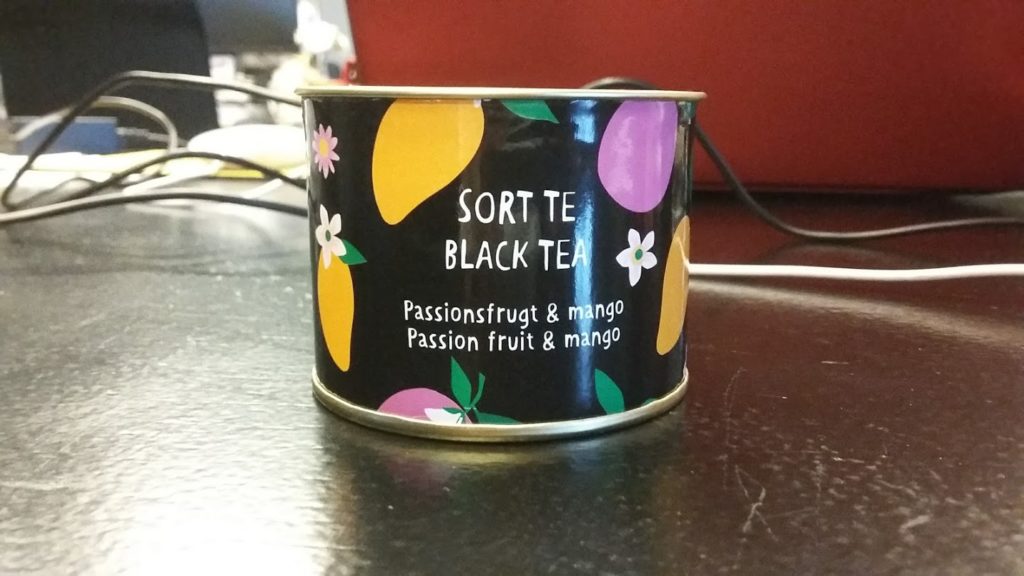 3. Sort te, black tea – raspberry
Everyone wanted this one but I got it because I am the fastest and therefore the best. I love it so much. Smells super yummy and tastes so fruity and sweet too.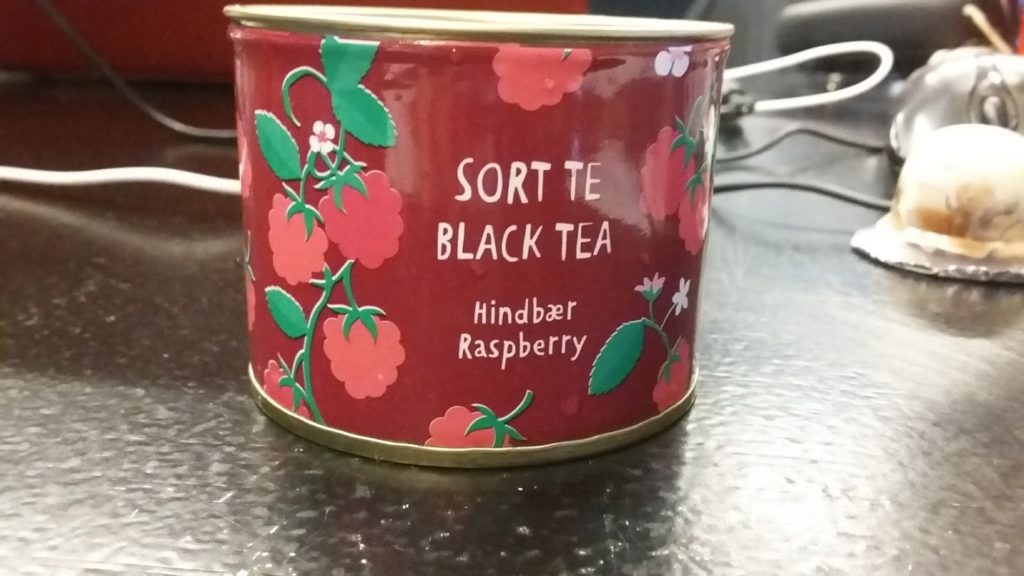 4. Hvid te, white tea – honey and lemon
This is like sick people tea. It smells like Strepsils. Jude got stuck with this one because she's slow and thoughtful. I bet it's perfect to soothe a sore throat or on a cold, rainy day to warm you up. But we don't know. Because we can't drink our boss' tea. So we just drink each other's minion tea.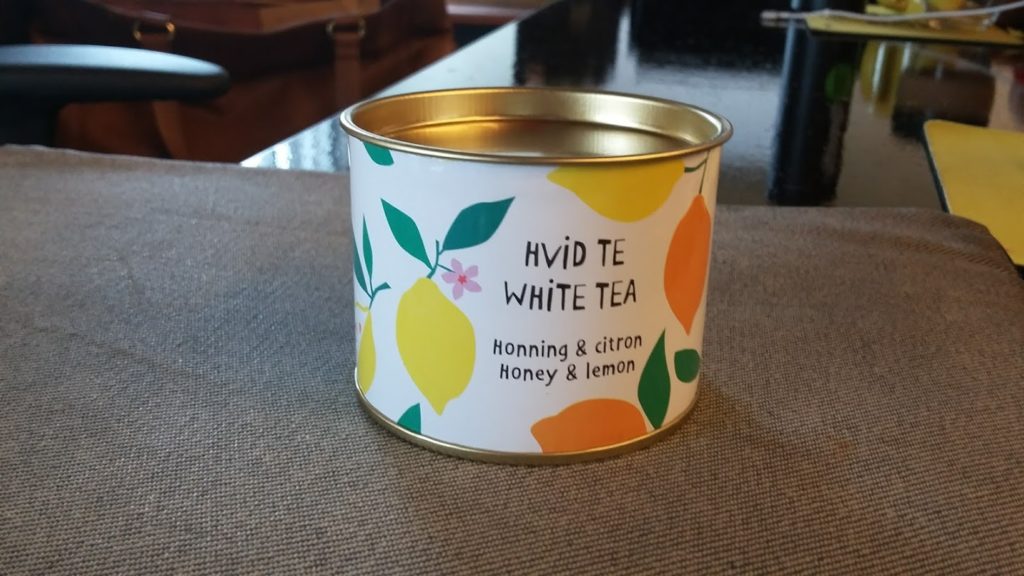 My first time making legit tea
I am not a tea person, I do not own a tea strainer. I only drink tea if someone serves it to me. Coffee is my friend. Luckily, Gowri is also my friend. So she made me tea.
Just look at her stupidly cute tea strainer.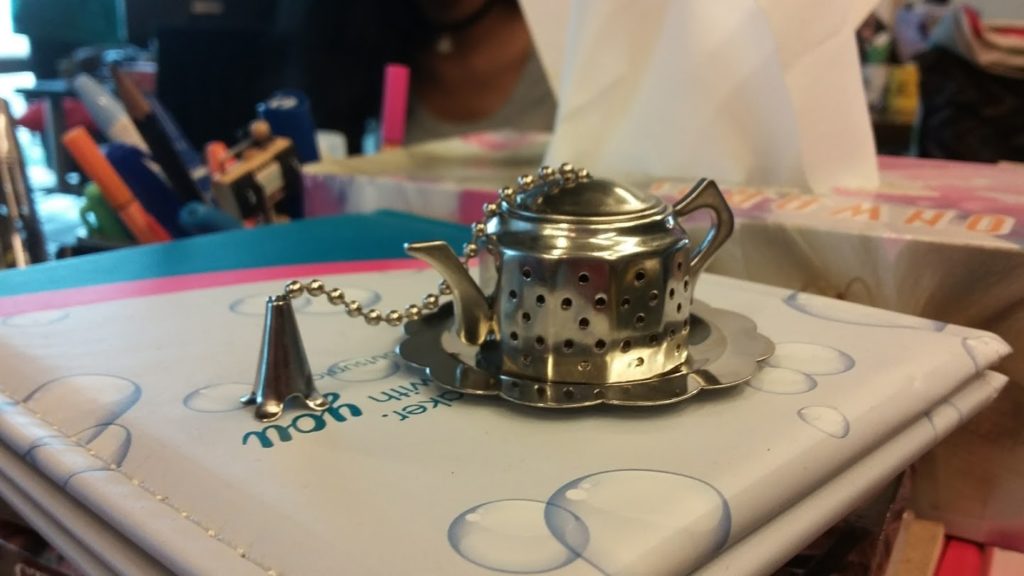 Our colleague says it looks like a masak-masak toy. I agree. He then asked if we were really going to pour tea out of it. Boys are funny. This thing is smaller than a McD chicken nugget and you expect us to pour tea out of it? It has holes on the sides. Hahahaha. Boys.
We made raspberry tea!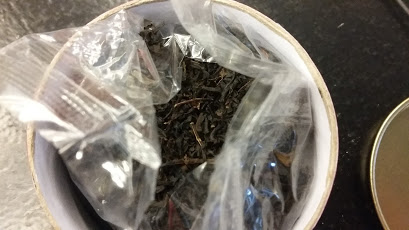 Here's Gowri in action
Most adorable tea lady in the world. Gowri made me three cups of tea throughout the day. I didn't help at all. It was a good day.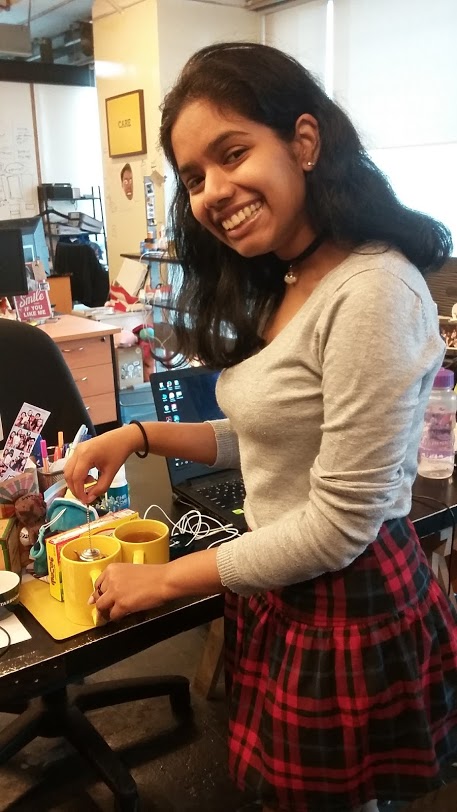 See that box on the left with Japanese writing? Gowri went to Osaka to visit the Wizarding World of Harry Potter at Universal Studios Japan and came home with that box of chocolate biscuits in the shape of mushrooms that you can find at Jaya Grocer, which is literally a 3-minute walk from our office desks.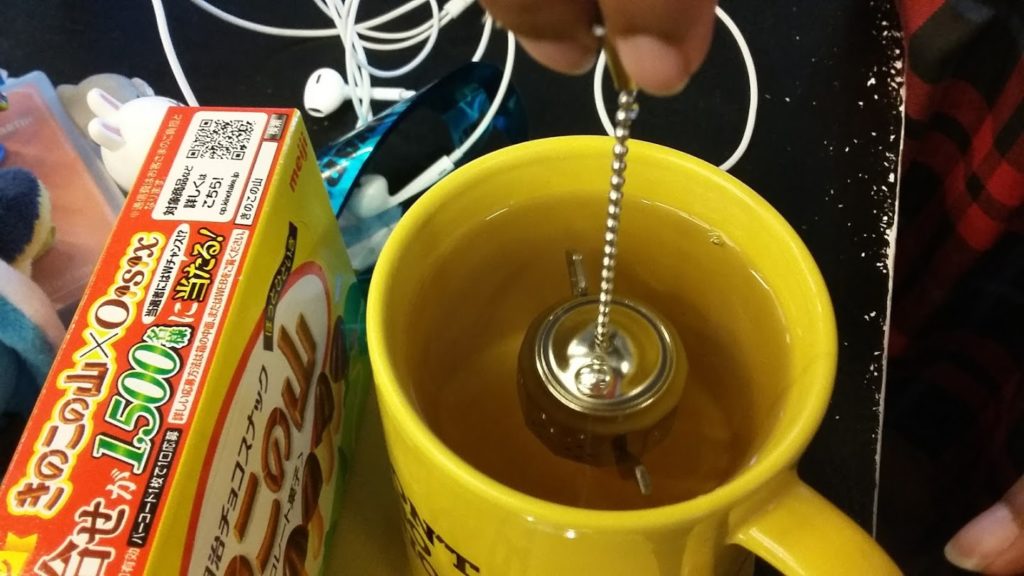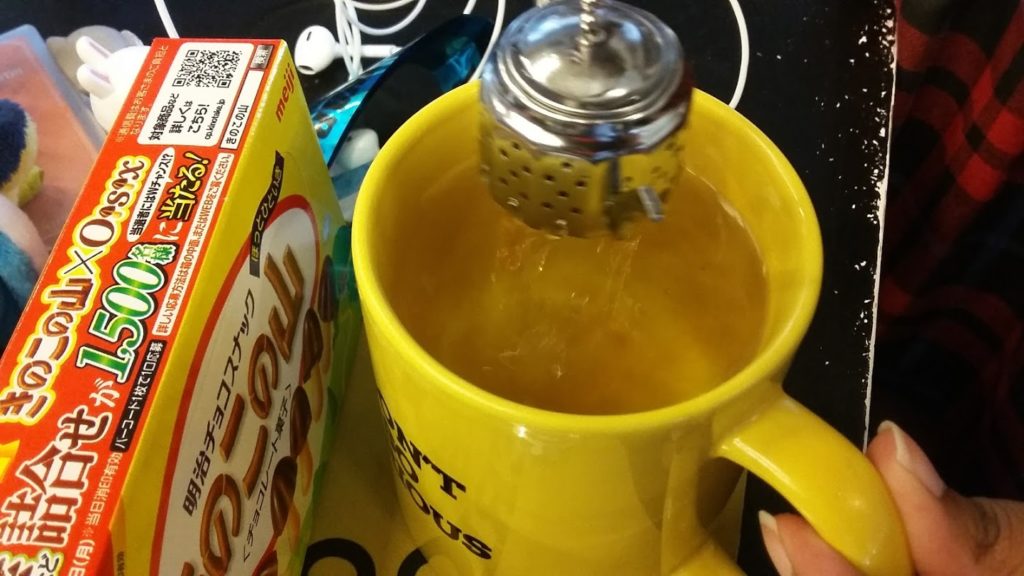 The end
I drank a lot of tea. After we were done with the raspberry, we had passion fruit and mango tea. Lots of tea. So many tea. I didn't have coffee. I only had tea. Hmmm… Tea.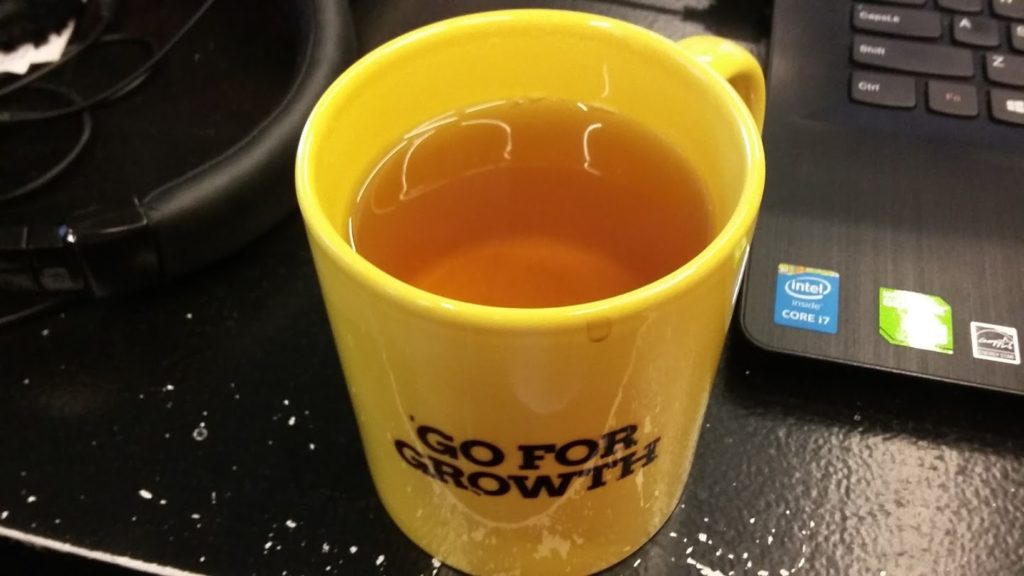 Facebook Comments