Mama's Playground Review – Kizsports & Gym (Bangsar Village)
Ayub used to be a member at Kizsports & Gym in One Utama and I loved it so much. It was the most spacious, safest, awesomest play area we'd been to. He was in a class for 2 year olds and attended once a week. I was so sad when they closed down for the renovation of the mall and never reopened 🙁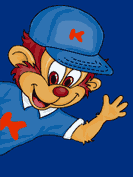 So on Sunday we brought him to the gym in Bangsar Village just for fun. It was…wonderful.
Variety of activities


There's an area for kids under 2, with small slides and tunnels.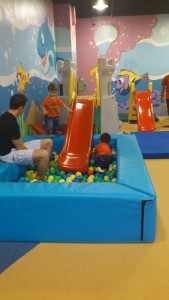 the baby slide into a ball pit
There's a lot of room to run at the little kids section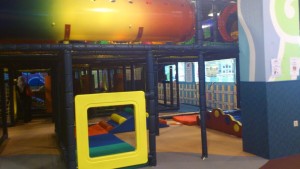 This is the baby section, it had soft steps and padded mats
Next to this area is the section for kids 2-7 years old. They also have classrooms for kindergarten on weekday mornings and a gym room for the sports classes. Ayub used to attend Little Rompers, an hour long class, and it concentrated on play and fun. The babies were given a warm up of simple dance choreography, then they were free to explore the room, which would be set up with soft ramps, beams, tunnels, etc. Followed by different varieties of activities including chasing bubbles that the instructor would blow, bouncing balls, hula hoops and so forth.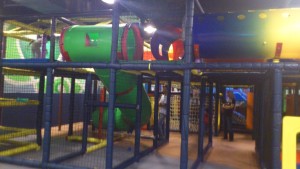 for kids between 2-7yrs old, double level of slides and tunnels
Cleanliness & Hygiene
The place is very very clean. Spotless. With hand sanitizer mounted on the wall at the entrance for everyone. They used to take temperatures of kids before entering when H1N1 was rampant, but it looks like they've stopped that practice.
The toilets are also very well maintained and clean, with children's urinals and tiny toilets for the little ones. Tissue readily available. Baby nappy changing station. Excellent.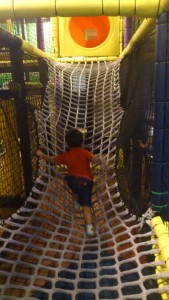 Ayub climbing to the second level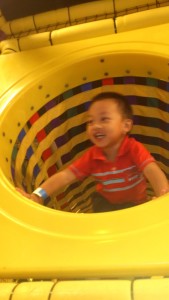 Ayub coming out of one of the many tunnels


Staff


Several parents dropped off their kids and continued shopping. I noticed that the staff were well-trained and didn't just watch the children, but played with them. There was a lot of laughter and fun. I was pleasantly surprised and very happy to see that.


Classrooms are on either side of the hall leading to the play area
Food and Drinks


No food available. But there were drinks, such as water, fruit juices and soft drinks at the counter. I do believe they allow outside food and drinks but only at the eating area.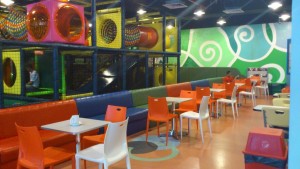 the eating area next to the playground
Pricing


You get what you pay for. Weekday entry for non-member walk-ins is RM25, and for weekends RM30. When Ayub was a member, I think I paid RM140 per month for his classes and he could go in to play at the play area for free any day of the week. I think the membership is worth it, otherwise RM30 per entry is (x_x)


Overall – KIZSPORTS & GYM
Variety of activities: 4.5/5
Cleanliness & hygiene: 5/5
Staff: 4.5/5
Food & drink: 1/5
Pricing: 2/5
Total: 4/5


I absolutely love Kizsports & Gym. I wish there was one in every mall. So clean. So professional. Safe, fun, spacious. Excellent. Just wish it wasn't so expensive…
Facebook Comments