Masterchef US, Guibo and Justin Long
The day we had
Sharone Hakman
in the studio for an interview, we had him cook us breakfast with a campfire stove and cheap crappy ingredients I bought from the supermarket the day before. Just to make sure the stove worked and the food was edible, Hafiz and Prem did a demo before he got in. Them sausages tasted awesome. But I had a bad tummy ache a few hours later. I don't think the chicken was cooked through. Urgh.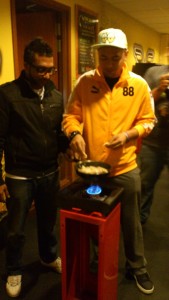 Pagi Rock Crew are on leave this week, myself included. Saw this tweeted yesterday from the FlyFM account: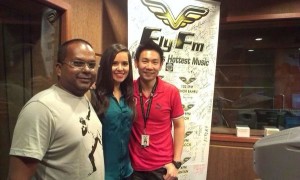 That's Whitney Miller! Winner of the first season of Masterchef US. I love her. I wanted her to win. Well, I wanted Lee to win but since he was eliminated, I was rooting for Whitney. She's adorable. Even the late night boys of the Music Revolution, Guibo and Ivan, got to meet her. So damn hodorky.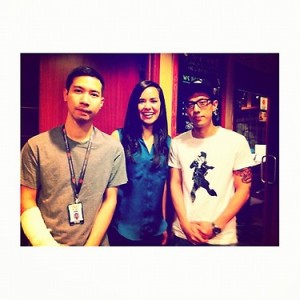 Don't you think Guibo looks like Justin Long? When I was watching New Girl a few weeks ago, it was a rerun from the first season when Jess regressed to an ex who was "literally the ugliest crier in the world" and all I could think of was Guibo.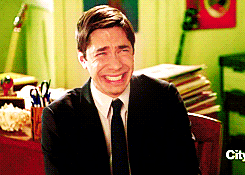 Facebook Comments