Mr Fish Head Noodle Serves Incredible Fish Head Noodle. Seriously.
I am neither a fan of fish nor noodles, but Mr Fish – Fish Head Noodle in Starling Mall is seriously delicious. I could eat that soup all day every day. It's on the lower ground level of Starling, next to the carpark, hidden in a corner. If you work in a freezing cold office or it's pouring rain outside or you're just in the mood for something hot and soupy, this is the place to be.
It's pork-free and some of the soup is cooked with wine but you can request to not have it so it's cool. If you're not comfortable eating here for religious reasons then that's cool too.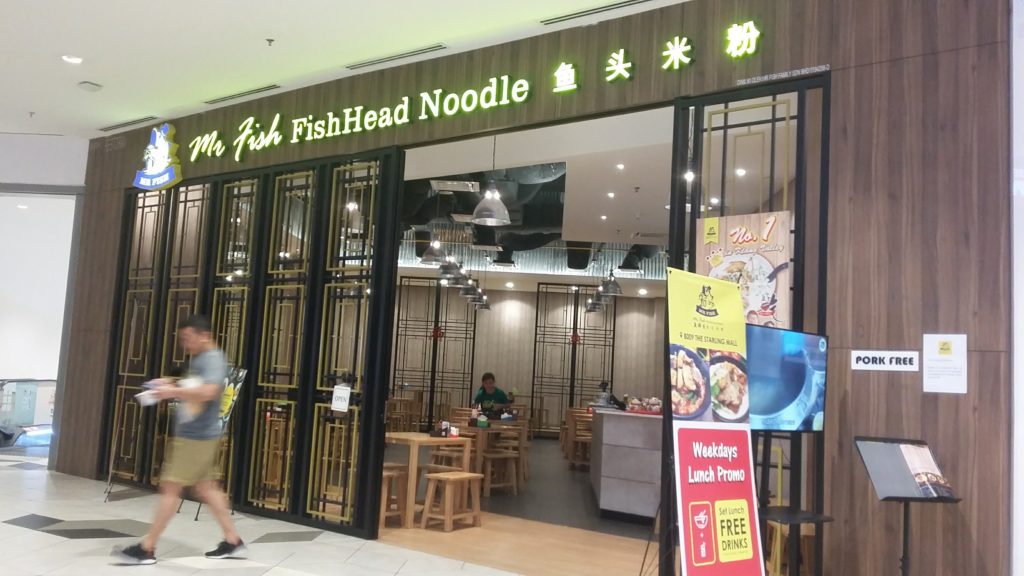 The Food
The Teo Chew style restaurant has a selection of soups: traditional milky, clear, and curry laksa. There's also Teo Chew porridge and other stuff. My mama is Teo Chew. She says she's proud of me for eating her people's food. Haha.
I ordered the Curry Laksa Grouper Fillet. The soup was creamy, spicy, and bursting with flavour. The fish was battered and crisp on the outside, and luscious and tender white on the inside. OMG. It was so good. I chose the fat mee hoon and it was like slimmer, longer laksa noodles. Super nice.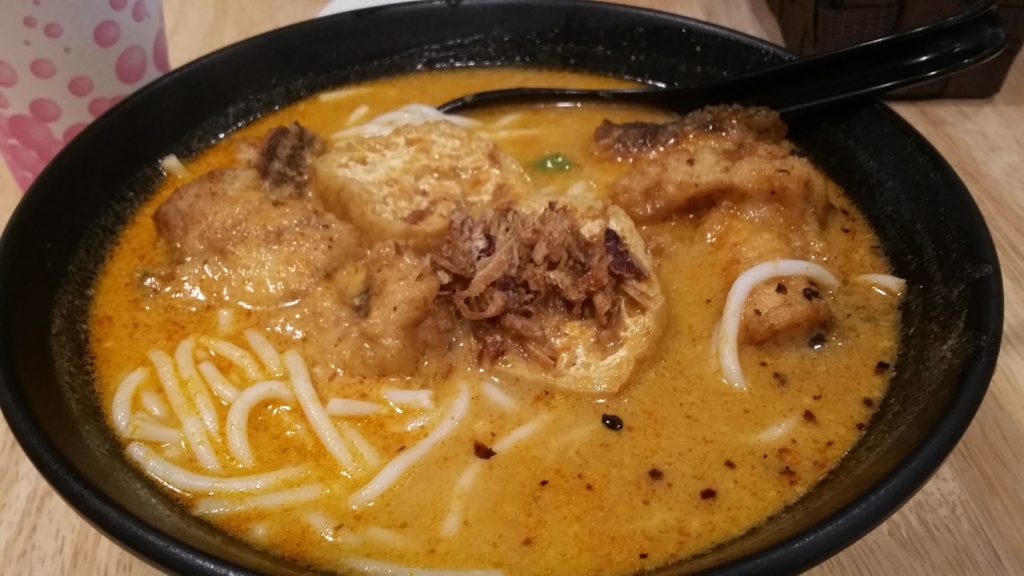 It's a very generous portion. So much noodles and big, fat chunks of fish fillet. I was so full and satisfied at the end. Such a happy lunch. Oh, they have a weekday lunch promo so your food comes with a free drink. Choice between lemongrass or green tea.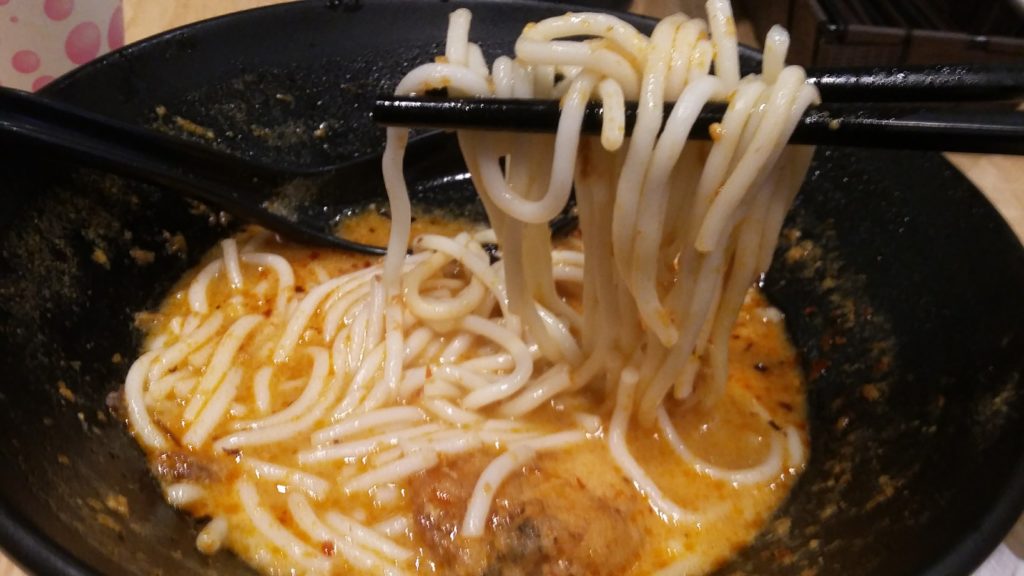 KetoJules had the traditional milky soup with grouper fish head, then added on grouper fillet. No noodles. Look at that!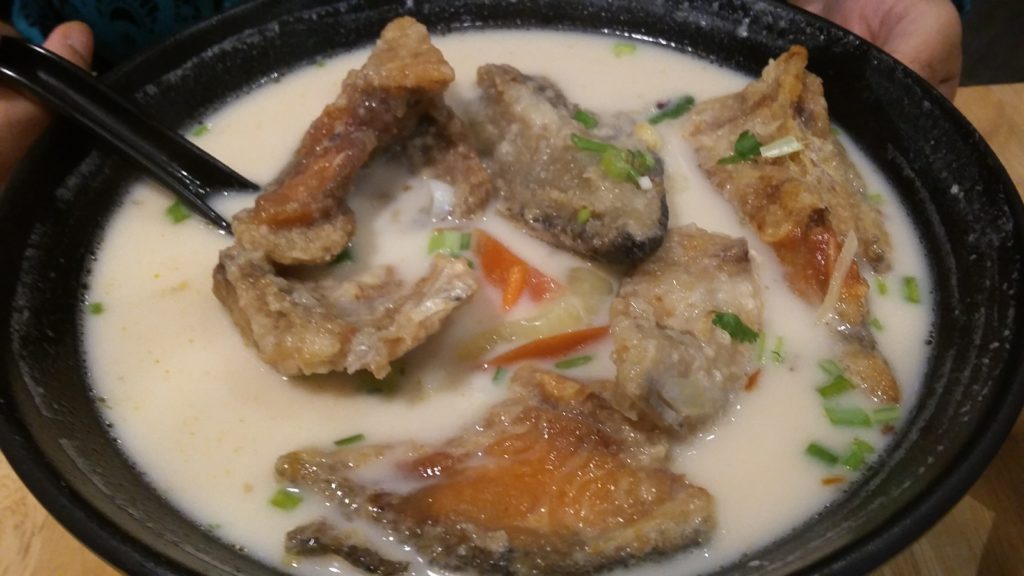 The menu: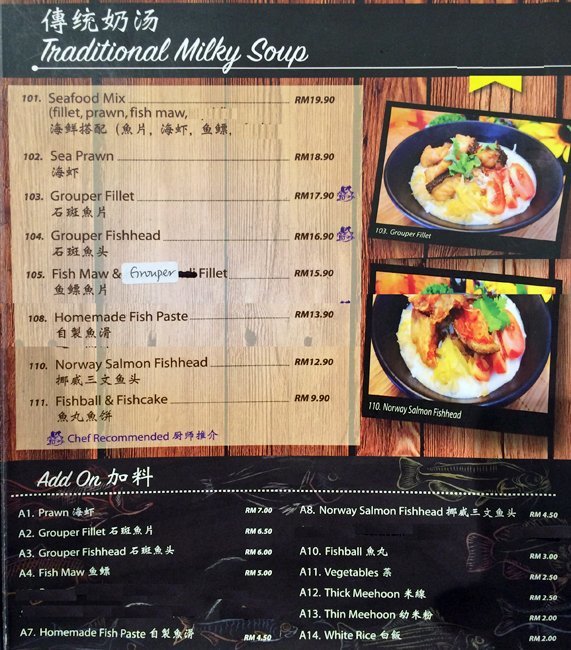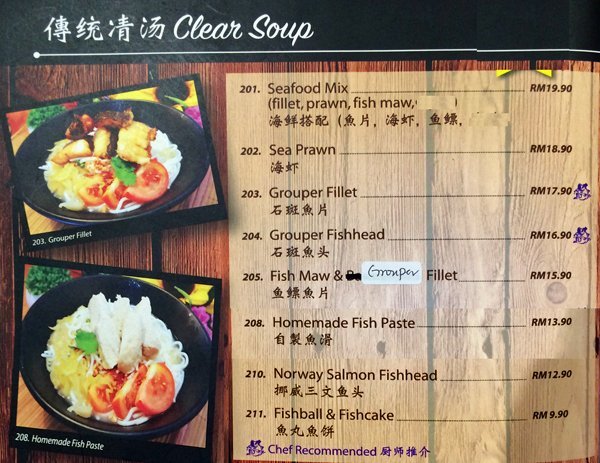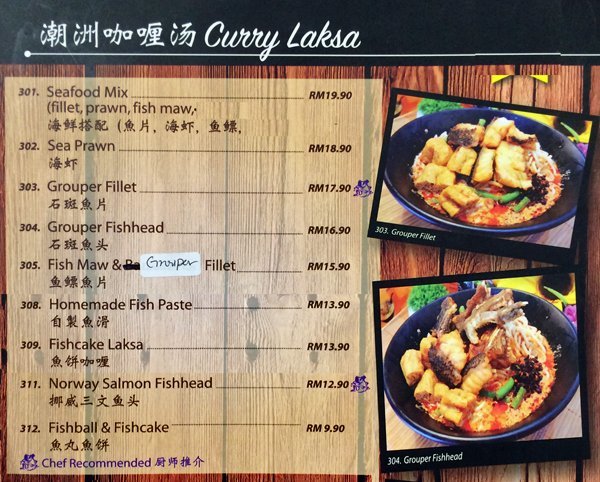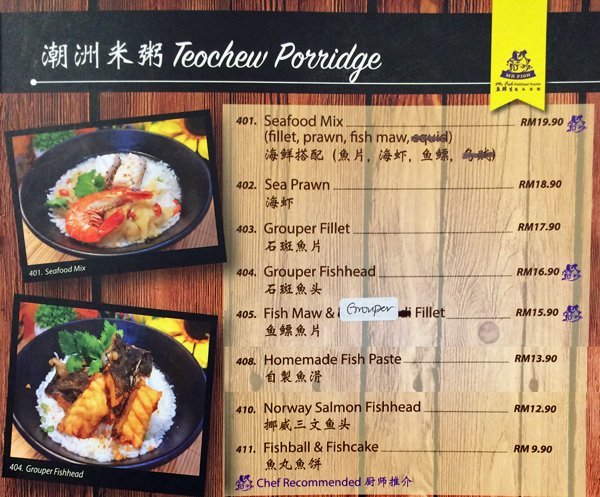 What's fish maw? I dunno.
FOOD: 5/5
The Ambiance
It's very big and spacious. Well lit and clean. Comfy and nothing pretentious or fancy. The best part is… the aircon is less cold in there than the rest of Starling Mall. We work in a super cold office.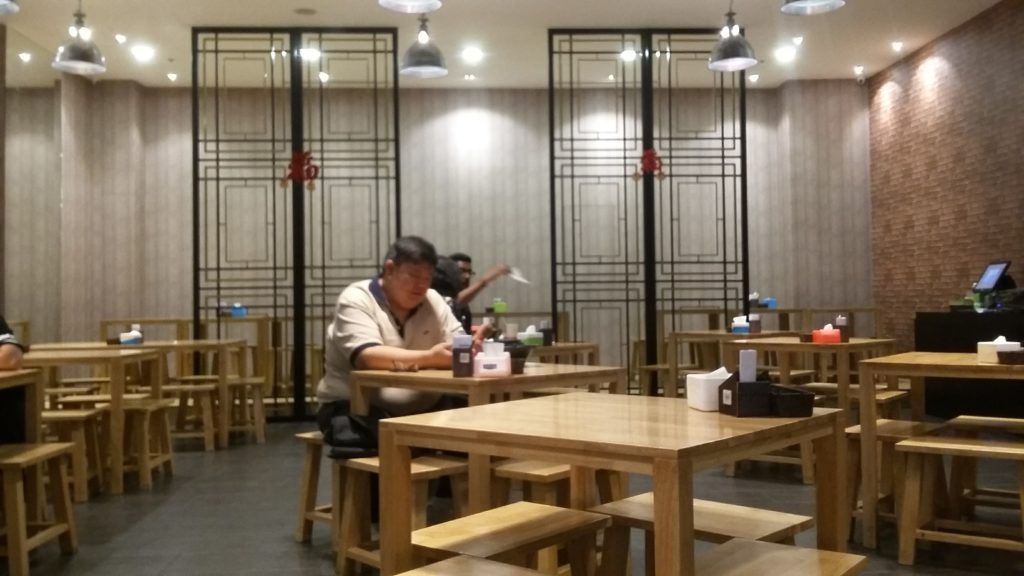 AMBIANCE: 4/5
The Service
The lady that served us was lovely. Very friendly and helpful. Food arrived at the same time, piping hot and incredible.
SERVICE: 5/5
Final Thoughts
I looooooove it. I am definitely bringing the family. Ayub loves noodle soup. Sulaiman will eat anything. Aisha will eat anything Sulaiman eats.
OVERALL: 4.5/5
Mr Fish Fish Head Noodle Details
Location: Lower Ground Floor, The Starling Mall, Damansara Utama
Opening hours: 10:30 AM to 3:30 PM, 5:30 PM to 9:30 PM | Monday – Sunday
You can find out more about Mr Fish Fish Head Noodle on their Facebook page.
If you'd like me to give your restaurant a Mama Review, let me know in the comments below! I write for free and pay for my meals haha!
Facebook Comments