Expect Regular Thai Food And Slow Service At Mr Tuk Tuk In Starling Mall
Mr Tuk Tuk at Starling Mall. It's not an everyday place to eat because it's a little pricey. One coconut is RM10++. I think that's kinda ridiculous. But they have lunch sets that are around RM20, yummeh and comes with a drink.
I've never been to Thailand so I don't know if this is legit. But Mr Ninja practically lives in Bangkok and he says it's ok.
The Food
Usual Thai treats like green curry chicken, tom yam, pineapple rice, Thai basil beef, pad thai. You have to order rice separately with most of the dishes. The first time I went I took the green curry chicken (my favourite thing ever). There was very little chicken and hardly any spice. So sad. Drinks on their own are expensive, around RM9 each.
Now I usually go for the lunch set because you get more value. Three sides with white rice and the drink of the day. Usually a big cup of Thai iced tea.
Here's part of the menu: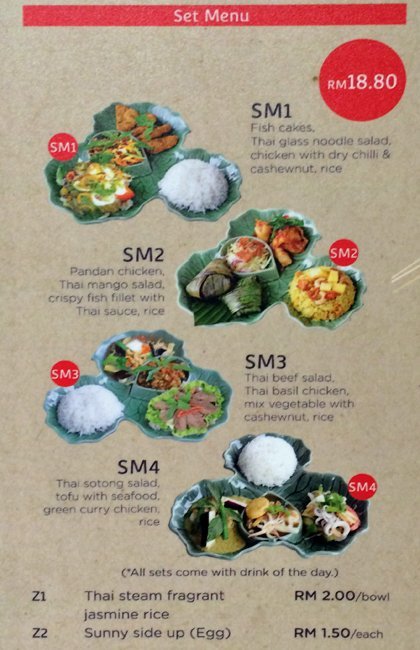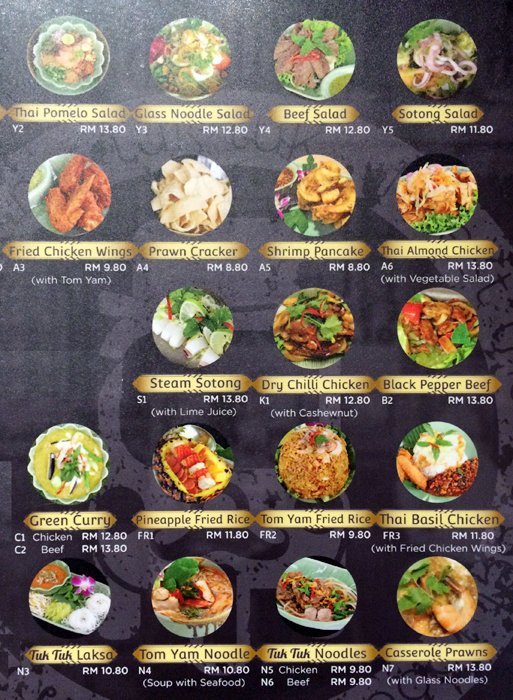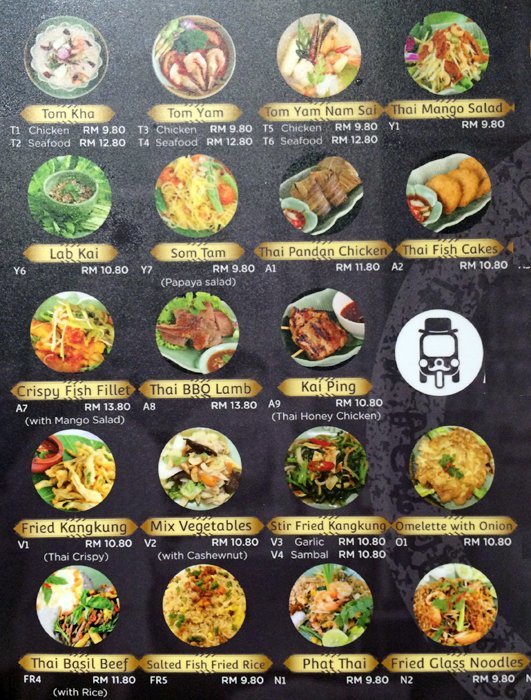 Here's my set lunch: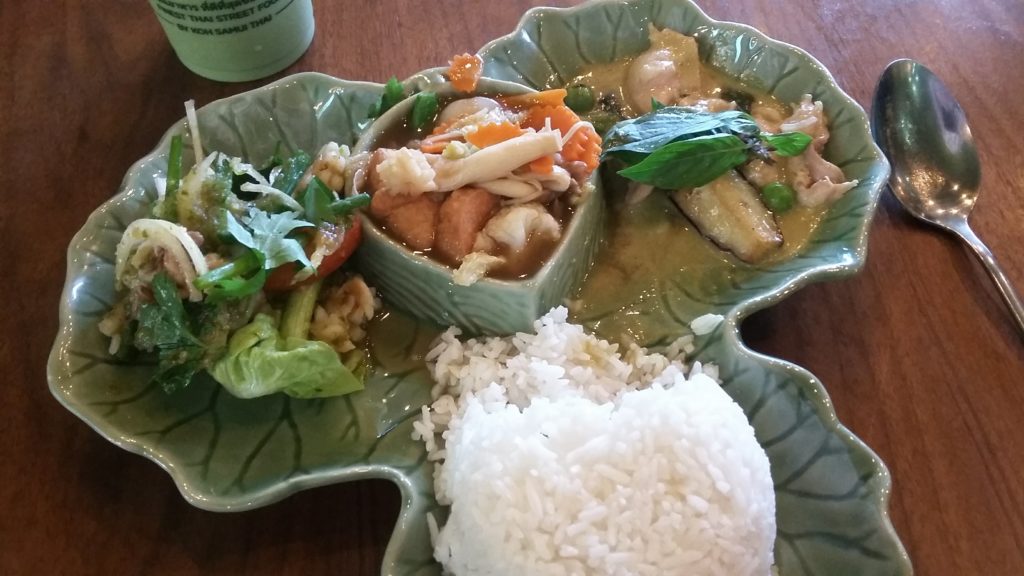 Thai squid salad, tofu with seafood, green curry chicken, and white rice. This was the drink of the day that came with the set: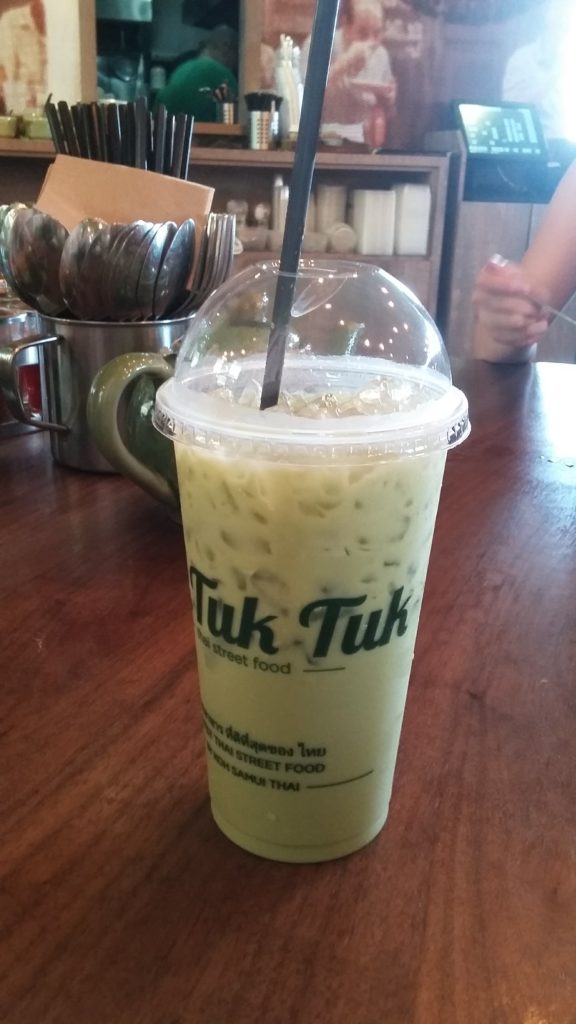 I'm not in the mood to write today. So I'm gonna share some blurry pictures and you figure out what you want to make of them.
Esther had some tom yam thing: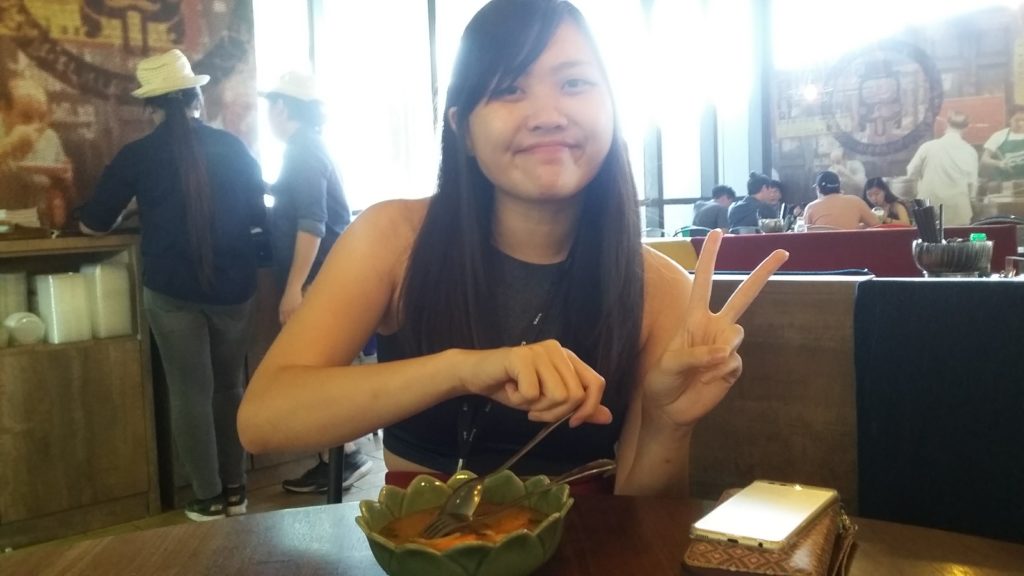 Mandatory picture of Gowri: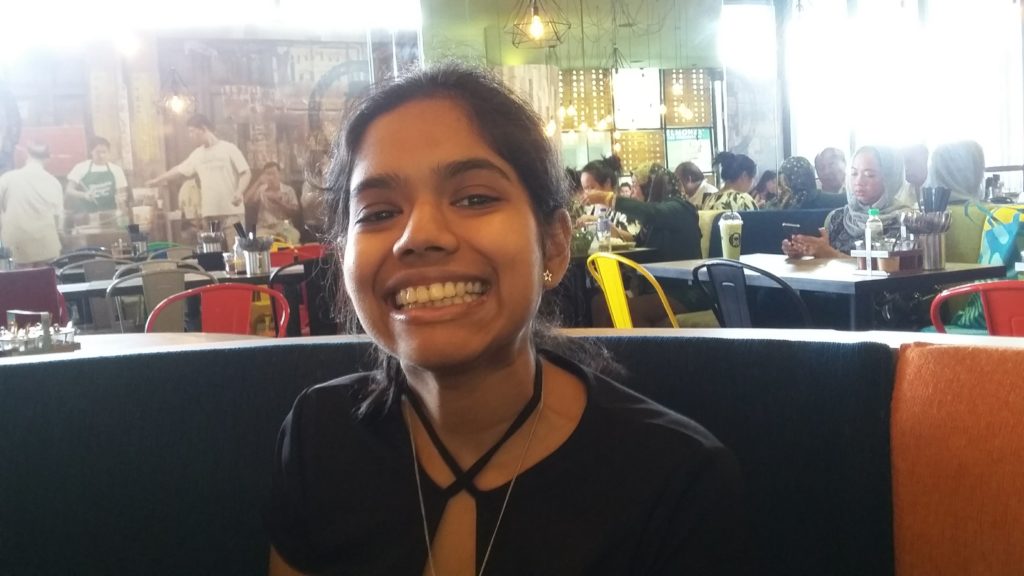 FOOD: 3/5
The Ambiance
Noisy and friendly. Great for girlie gossip sessions. It's very loud in there during lunch. It looks nice too. I didn't take any pictures. I was too busy giggling along with the girlie gossip session.
AMBIANCE: 3/5
The Service
Hmmm… the waiters don't really speak English or BM so I struggle to understand what they're saying when they say something. They wear cute hats though. Service is pretty slow. Food doesn't come out all at once. Takes a while. Only go there if you're in the mood for a long girlie gossip session.
SERVICE: 2/5
Final Thoughts
It's not the best Thai place in Malaysia by a long shot. But the place is nice and comfy. The food is yummy but pricey. Honestly I really like Black Canyon. So if you're judging me for liking Black Canyon, then maybe you'll really like Mr Tuk Tuk. But if you are like me, and you also like Black Canyon, you should stick to Black Canyon. 🙂
OVERALL: 2.5/5
Mr Tuk Tuk Bistro Details
Location: Level 2, The Starling Mall, Damansara Utama
Opening hours: 11.30 am – 10 pm | Monday – Sunday
You can find out more about Mr Tuk Tuk at their Facebook Page.
If you'd like me to give your restaurant a Mama Review, let me know in the comments below! I write for free and pay for my meals haha!
Facebook Comments