My baby is sour.
Last Monday I had this urge to eat laksa for dinner. So I did. And it was so spicy and sour and satisfying.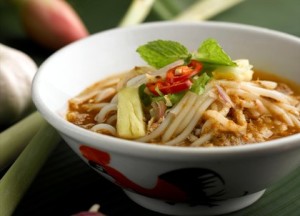 How delicious does that look?!
Mmm… The best part are the pineapples, and the nooooodles. I'll eat everything except the onions. Onions are yucky. The next day I missed breakfast because of work. On my way home I decided to stop by in Cyberjaya to have laksa in Pappa Rich. It was awesome.
Later that night, hubby asked what I wanted for dinner… and I wanted laksa. So he went out and bought it for me.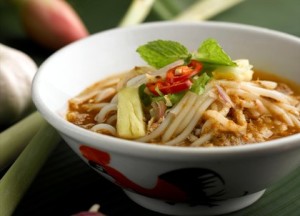 Won't get tired of looking at the same picture…
The following day, Wednesday, I finished work early and was on the way home… it was too early to pick the baby up from the nursery so I went to Pappa Rich AGAIN. And had laksa AGAIN.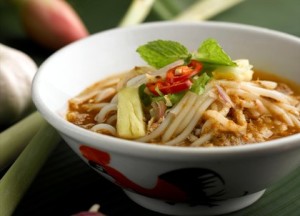 Still looks damn good.
I ate everything. It was still awesome. And yes, I had it for dinner again. Thursday was an off-day. Went back to normal food. Then… on Friday… after the KLIA event… I ate… KFC. But only because everyone else wanted fried chicken and Hafiz was paying. On the train home hubby messaged me asking what I wanted for dinner. And after 3 pieces of fried chicken, cheezy wedges, mashed potato, coleslaw and 2 cups of iced lemon tea… I asked for laksa.
Yum. It was waiting for me when I reached home. But I'll admit that I couldn't eat it all 🙁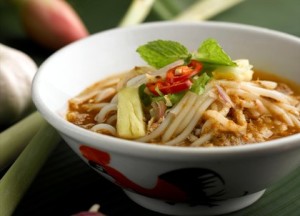 Still delicious.
If this is a pregnancy craving, does that mean that the baby wants laksa? According to old wives' tales, drinking soya milk makes the baby fair. So will my laksa freak-out make my baby spicy, sour and fishy? My conclusion is: laksa is the shit.
Facebook Comments