Nasi Lemak Salted Egg Fried Chicken At Mamalee Is Pretty Good
When people find out I work at Uptown they always say two things:
There's no parking!
Got lots of good food!
The first is real. There's no parking. That's why you work in at office that pays for your underground parking. (Thank you RevAsia). Secondly, the food ain't that great. Most of it is super expensive hipster food that nobody can afford to eat in every day. The rest is babilicious. What you're left with is… limited.
So I was pretty excited to see a new pork-free restaurant open in Uptown called Mamalee.
It looks like the aunty version of Pappa Rich.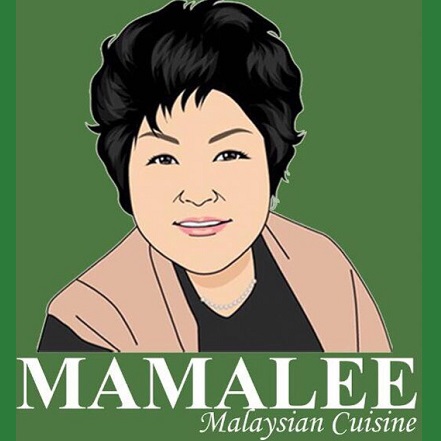 The Food
Very simple menu, which I love. The ones that I couldn't decide between were: salted egg fried chicken nasi lemak, butter milk chicken nasi lemak, salted egg sotong nasi lemak, and butter milk sotong nasi lemak. Oh man.
I settled on the butter milk sotong nasi lemak simply because everyone else at my table had chosen the other options so I figured I could at least see how theirs looked to decide if I should order it in the future.
The rice was nice. Not the best (Village Park ftw). But the grains were firm and separated, not like mushy and stuck together (which is the worse kinda nasi lemak ya know?). And the lauk… well, I'll get to that in a bit.
Here's their menu:
(This might be from another outlet, or maybe they updated their menu because when I went it looked a little bit different. I got this pic online.)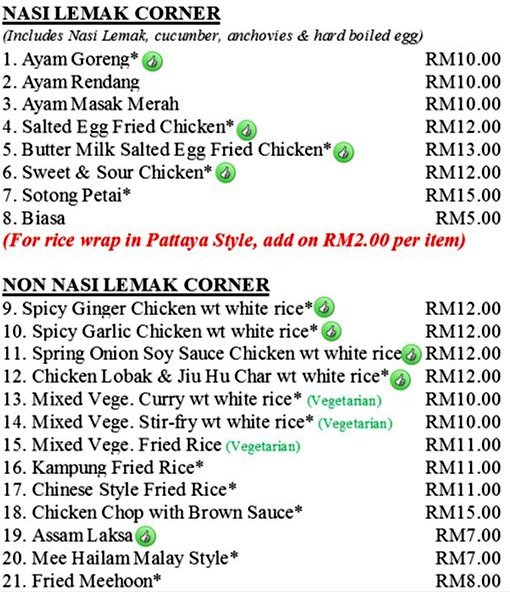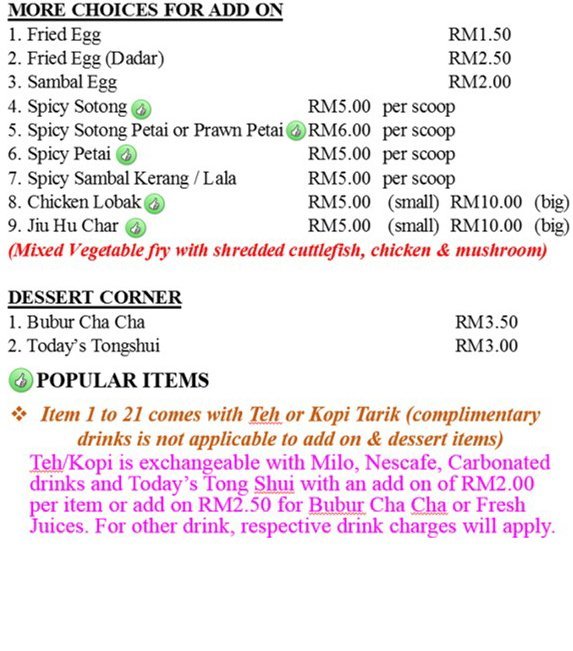 They have set lunches that come with a drink. I like set lunches.
See some food pics I got from their Facebook:
The food is yummy. The butter milk salted egg sauce is pretty divine. The whole chicken leg is crispy on the outside and tender and juicy on the inside. The rice is fragrant and tasty. The sambal is quite sweet and has just enough spice for a mild kick. Worth the price. Generous helping.
FOOD: 4/5
The Ambiance
The restaurant is on the 1st floor of a shoplot and you have to walk up. It's plain and ugly and totally not cute. But it's clean and pleasant and feels like some aunty's house. I'm cool with it. Perfect office lunch hour spot. Simple and unpretentious.
AMBIANCE: 2/5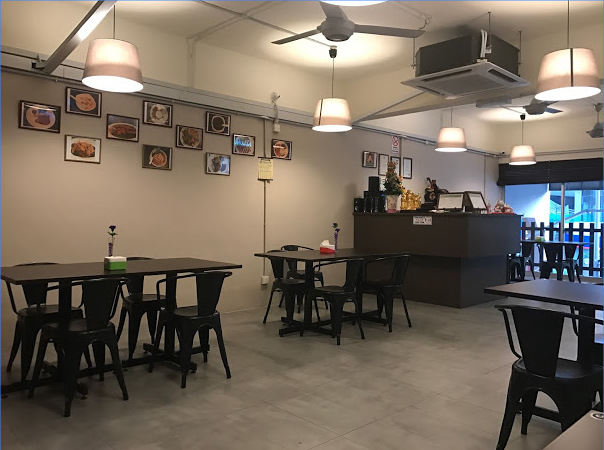 The Service
I'm going to start by saying the staff there are all really friendly and lovely people. REALLY REALLY nice and kind and good. But…
The service is really bad. I think it may be because they only just recently opened and haven't figured out their shit yet. I went around 3pm and the waitress (owner?) said we were lucky to come late because we missed the crowd. It was only us there. A party of 6. We each ordered a dish and a drink. As I mentioned previously, I ordered the butter milk sotong nasi lemak.
First of all, our drinks order was messed up. I.e. someone ordered hot coffee with no creamer. She brought us iced tea. When we told her there may be a mistake, she insisted there wasn't one. Ummm… wat. Remember, there's just us and this one waitress (who is obviously in charge of the whole place). So ding dong ding dong, we got the correct drinks. Not a problem, really. Then…
Our food took FOREVER to arrive. And it came dish-by-dish. The waitress/owner/manager said it's because the chef cooks each dish one-by-one. OMG. By the time the last person received their food, the first person had been twiddling their thumbs for 15 minutes after finishing their meal. Plus…
She got my order SUPER WRONG. So sad. I ordered butter milk sotong nasi lemak. She repeated the order. I confirmed. She brought me butter milk chicken nasi lemak with an add-on of spicy sotong that cost an extra RM5. Wtf. And the sotong was SO PATHETIC.
DO NOT ORDER ADD-ONS AT MAMALEE! There were literally just 3 sotong rings in a tiny sauce dish of sambal. And again I was like, this is not what I ordered. And she was like, yes it is. And everyone at the table was like, no.
So she tried to take away the plate and said she would ask the chef to cook my meal again. OH HELL NO. I was the second last person to get my phone. We'd have to spend another 2 hours there waiting for my food.
Luckily the butter milk chicken was delicious. (The sotong sambal was NOT). And the lady was kind enough to not charge me the RM5 add-on for the crappy sotong sambal.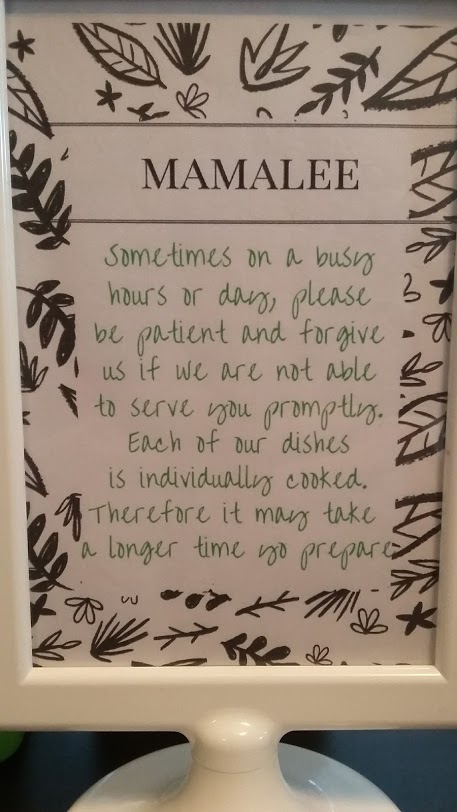 They have this on every table so they even admit their service is super slow. And it is super slow. One dish at a time. But imo it's worth the wait.
SERVICE: 1/5
Final Thoughts
The food is really yummy and affordable. The service needs A LOT of improvement. But if you're not in a rush, it's a great choice. Plus, the people are really nice. The lady apologised to all of us for all the mess ups. They know they have to improve.
Try it for yourself.
OVERALL: 3/5
Mamalee Details
Location: 27M (1st Floor – above KUMHO Tire Shop opposite Alliance bank), Jalan SS 21/37, Damansara Utama, Petaling Jaya
Opening hours:
7am – 5pm | Monday – Friday
10am – 8pm | Saturday
Closed on Sunday
You can find out more about MY Flavor at their Facebook page.
If you'd like me to give your restaurant a Mama Review, let me know in the comments below! I write for free and pay for my meals haha!
Facebook Comments