Not-So-Expensive Lunch At Little Fox Fusion Teppanyaki In The Starling Mall
The food court, Foodie's Nest, at the Starling has pretty limited Muslim-friendly choices. Basically, it's either Lim Fried Chicken (which is the best actually), Oyster King, or this Little Fox Japanese Fusion Teppanyaki restaurant.
Little Fox is nice because it's affordable. The food is ok but kedekut.
The Food
There are set lunches and a la carte options. It's Japanese "fusion" which basically means it's Malaysianised food served in a cute Japanese tray.
I was extra poor so I ordered the cheapest thing on the menu, which was the vegetarian option – eggplant and mushroom. For RM11, I thought it was pretty good. See: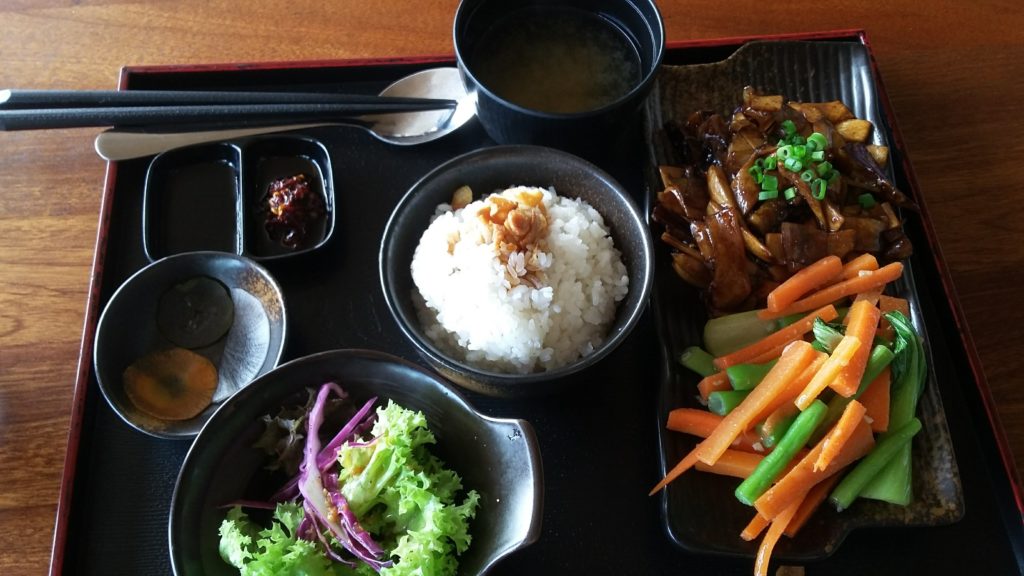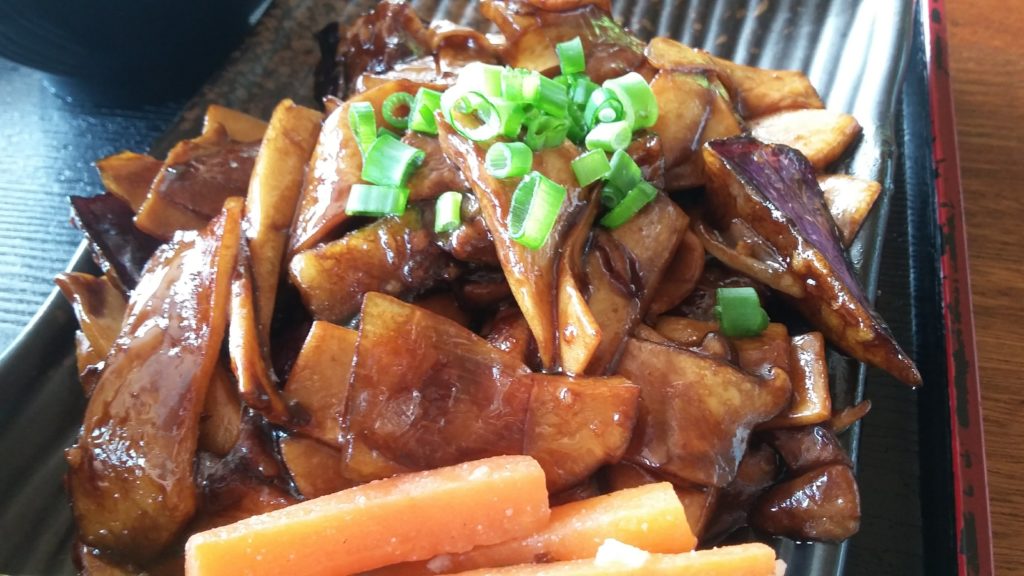 Esther took the chicken. It was so pale. It made us sad.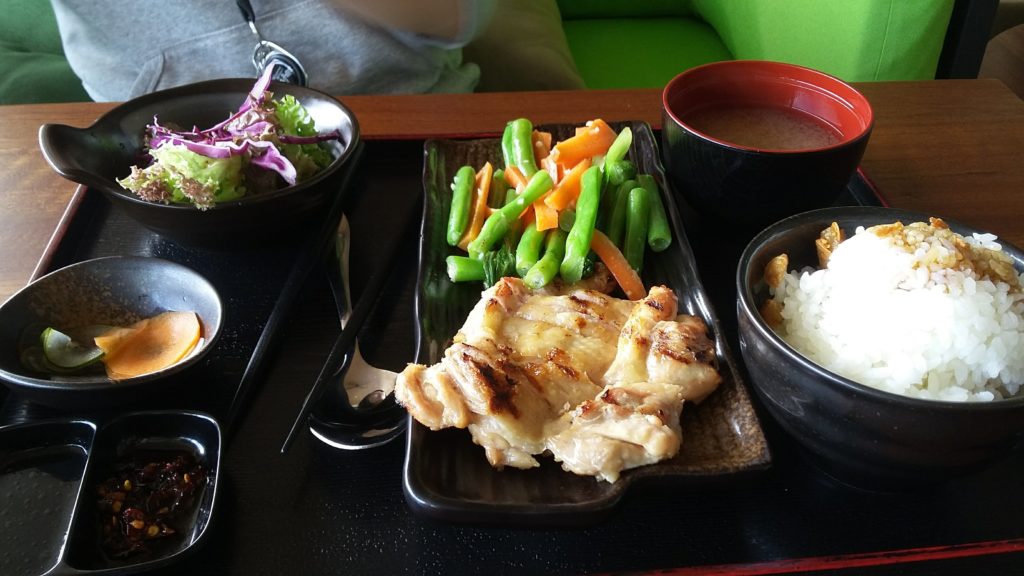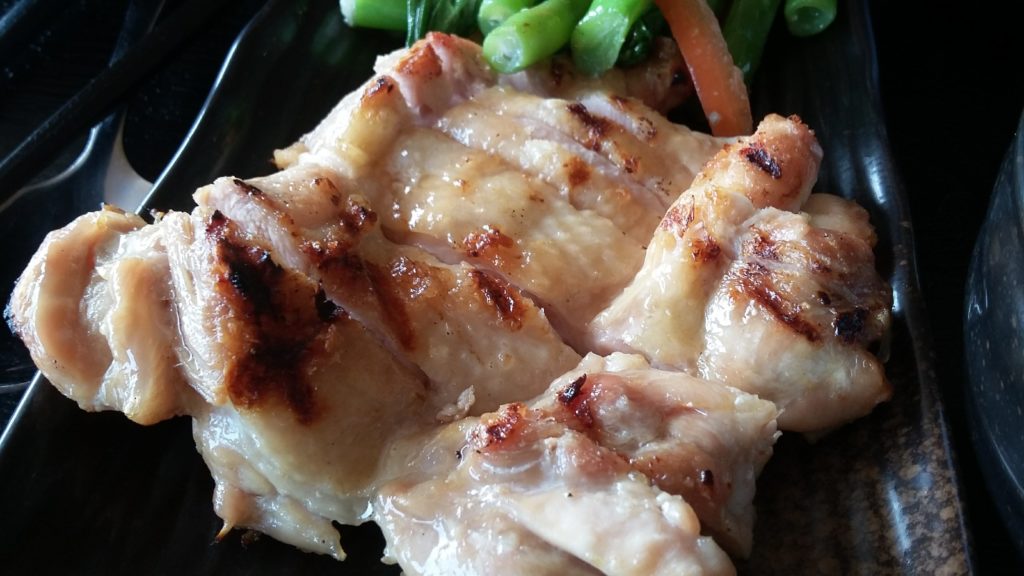 The main dish is yummy. I mean, I really liked the eggplant and mushroom. But you can see where they cut costs all over the place. The pickles are sliced so thin they become transparent. And the miso soup is just hot water. The side salad consists of like three salad leaves and nothing else.
But it's ok. I mean. I would still go back. If I really needed to eat something and I was kinda broke. It's not the worst thing I've ever eaten. I reserve that for my own cooking.
Here's the menu: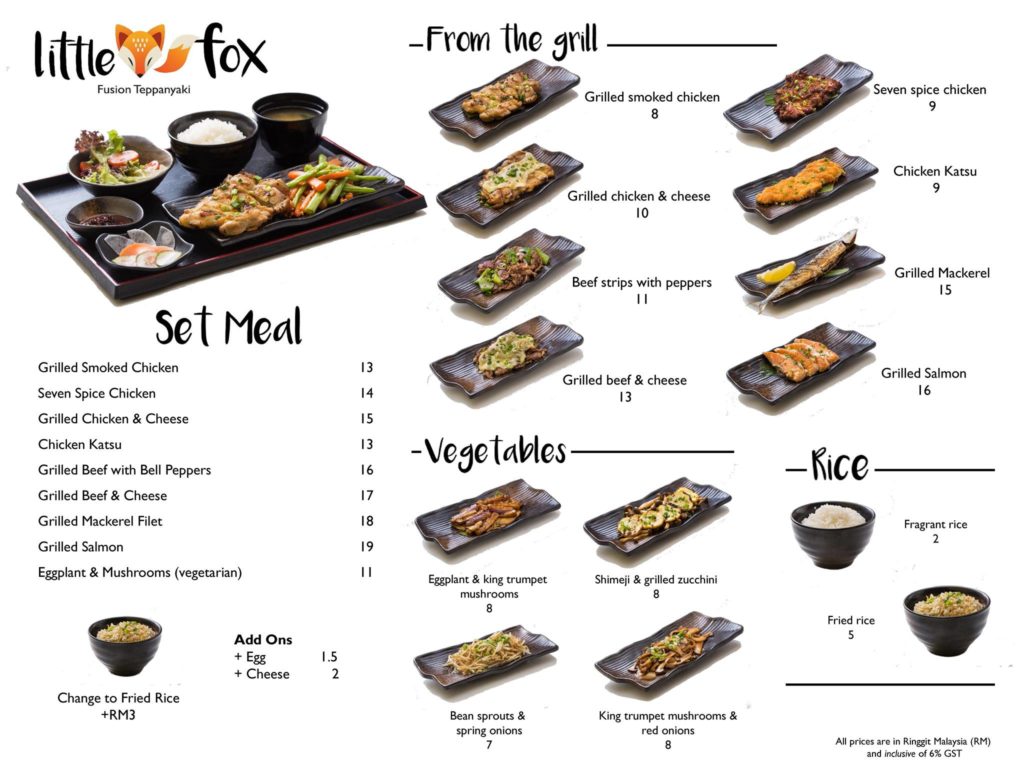 Price range is less than RM20, which is hard to find these days.
FOOD: 2.5/5
The Ambiance
We sat on the balcony of the food court, which is honestly the best place to sit at the food court in the Starling. It's open and spacious and cooling yet warm. There are sofas and dining chairs and pretty decorations. It's the nicest food court IN THE WORLD.
Little Fox has its own sitting area. It looks alright.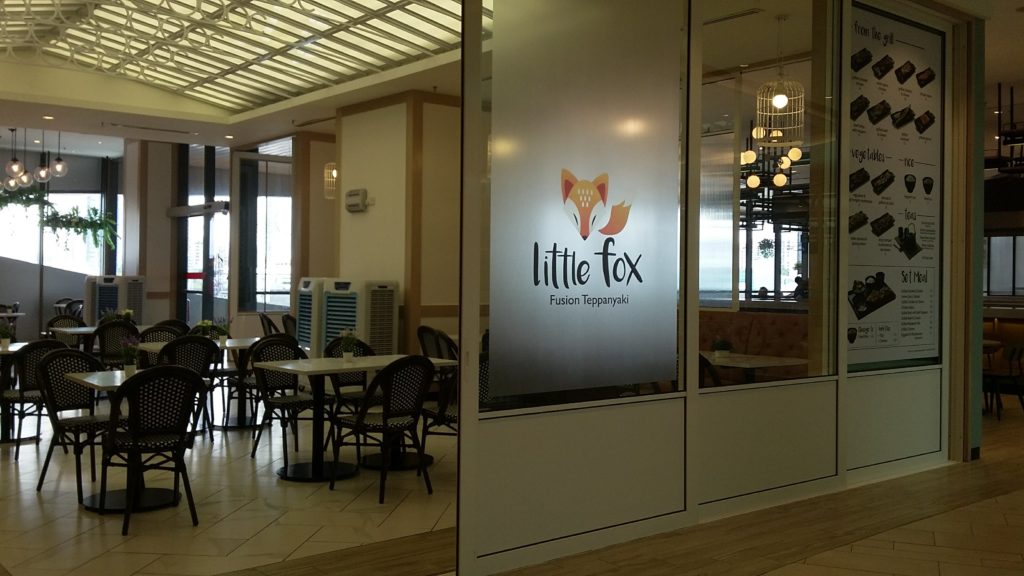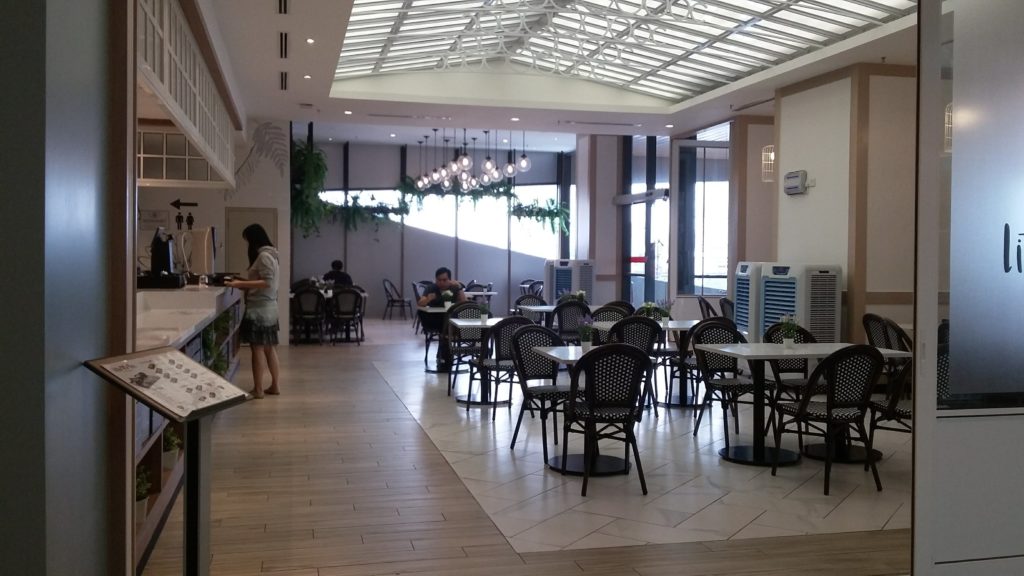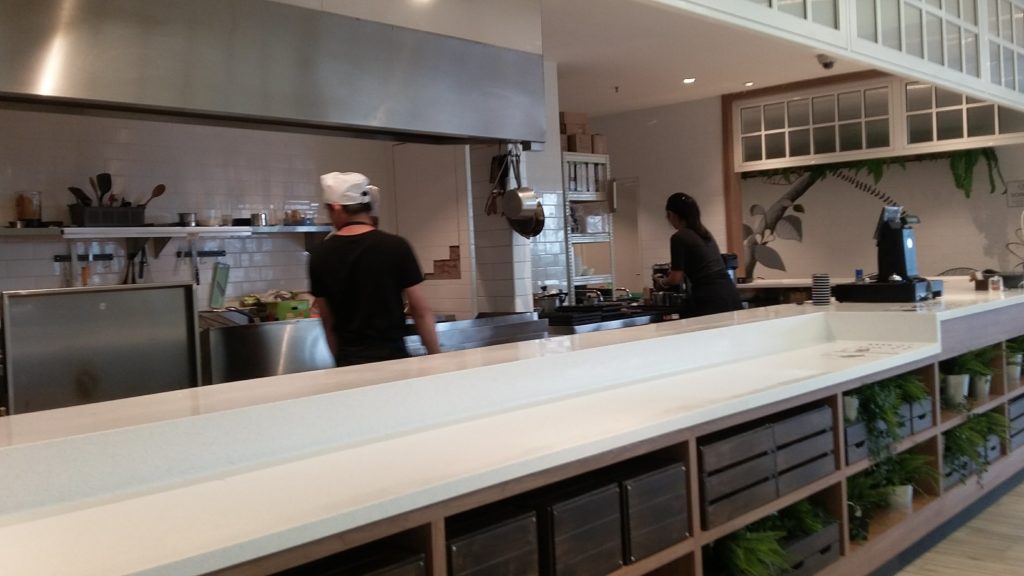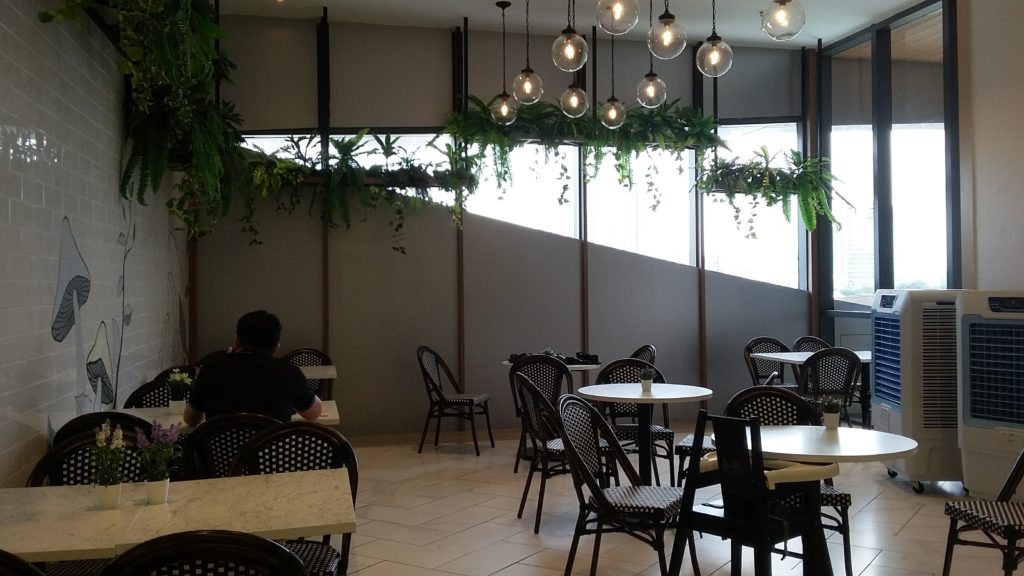 AMBIANCE: 5/5
The Service
It's self-service to order and pick-up. The food takes a long time to be prepared. They are slow. Be patient.
SERVICE: 2/5
Final Thoughts
It's not bad. It's not great either. I would still go back. Maybe. If I was really sick of Lim Fried Chicken and Oyster King.
OVERALL: 3/5
Little Fox Fusion Teppanyaki Details
Location:  Foodie's Nest, the Starling, Uptown Damansara
Contact: +6 03 7728 6933
Opening hours: 11 am – 10 pm | Monday – Sunday
If you'd like me to give your restaurant a Mama Review, let me know in the comments below! I write for free and pay for my meals haha!
Facebook Comments