Pastries At Lavender Bakery And Lunch At L.Table In 1 Utama
We had team lunch at L.Table in 1 Utama and it was yummeh. I thought the food was alright. The bread at Lavender is delicious. The place is pretty. Gowri loved it. Pain au chocolat is quite legit. The whole place smells amazing because all the breads are freshly baked in the kitchen.
The Food at L. Table
There's all-day breakfast brunchy options, pastas, burgers, steaks, and stuff like that. Everything looks good in the menu and the descriptions will make you salivate. The food itself isn't that great, considering how pricey it is. But we didn't pay for our meal so we were happy.
Esther is obsessed with this weird sudoku picture app and she was not interested in talking to any of us.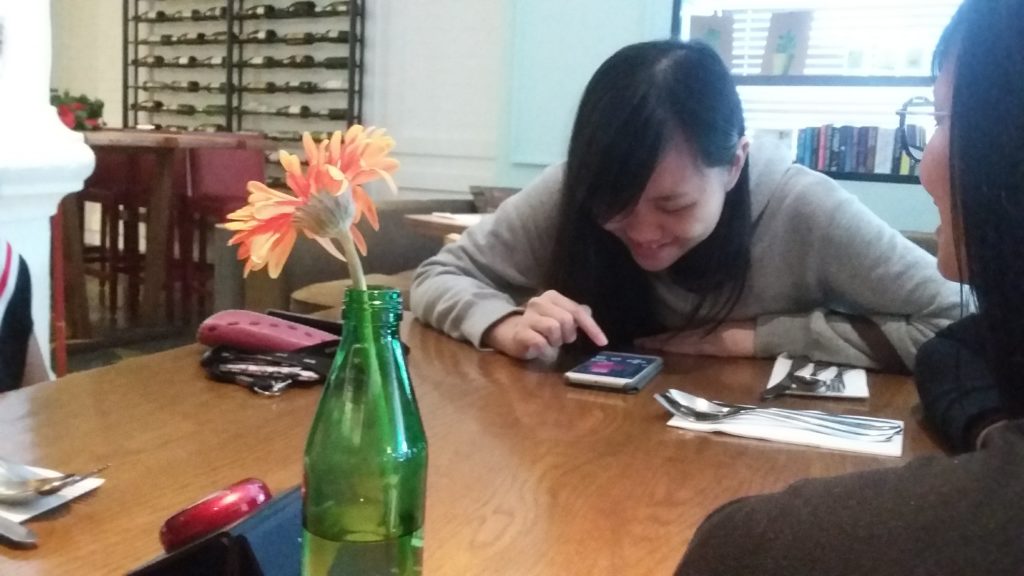 Once we ordered our food, Jude was like "I want a croissant but I'm too lazy to…" and I was like "BREAAAAAD!" so we went to buy bread from Lavender.
I got this super delicious I-don't-know-what. It's buttery and flaky like a croissant, but glazed in some sugar syrup thing that makes it extra crunchy and sweet and AMAZING I LOVE IT SO MUCH.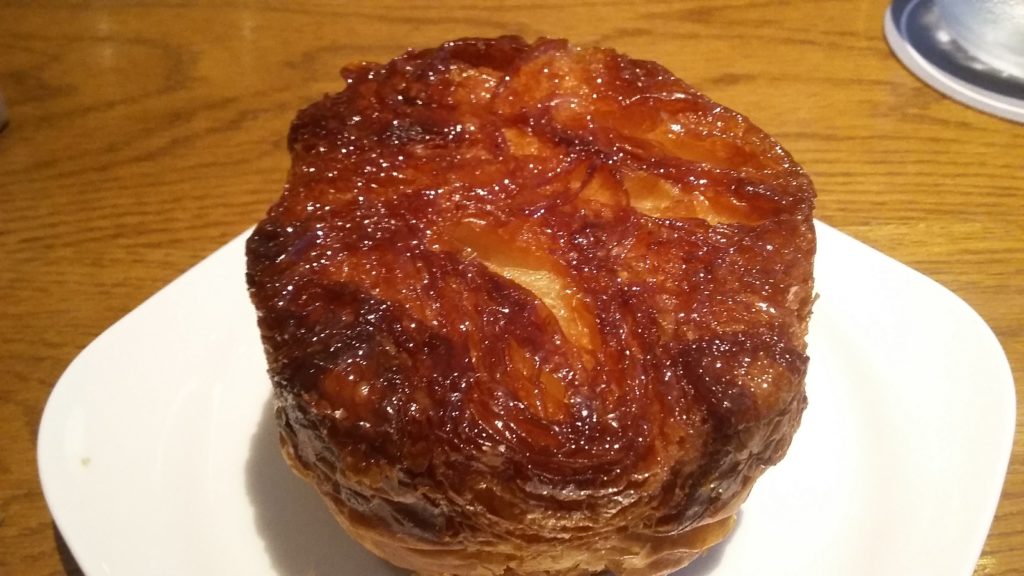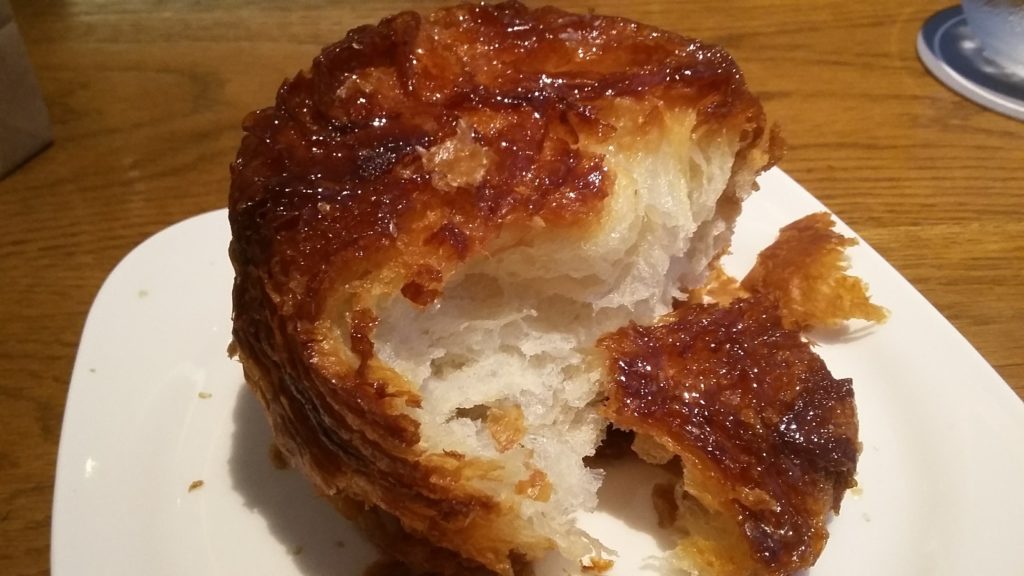 We ordered this appetizer because it sounded incredible in the menu. When it arrived, it was not incredible. The portion was super tiny and not so tasty. Buffalo wings, potato croquettes, and calamari. Gowri hated the croquettes because there were tiny pieces of onion in them.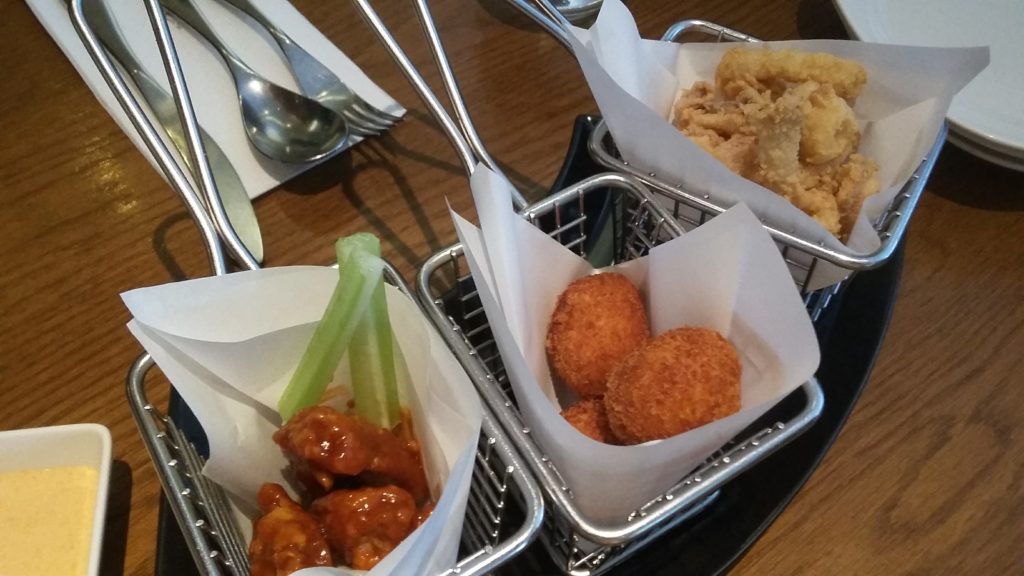 Gowri had some duck confit thing. It was yummy. But I thought the portion was small and sad.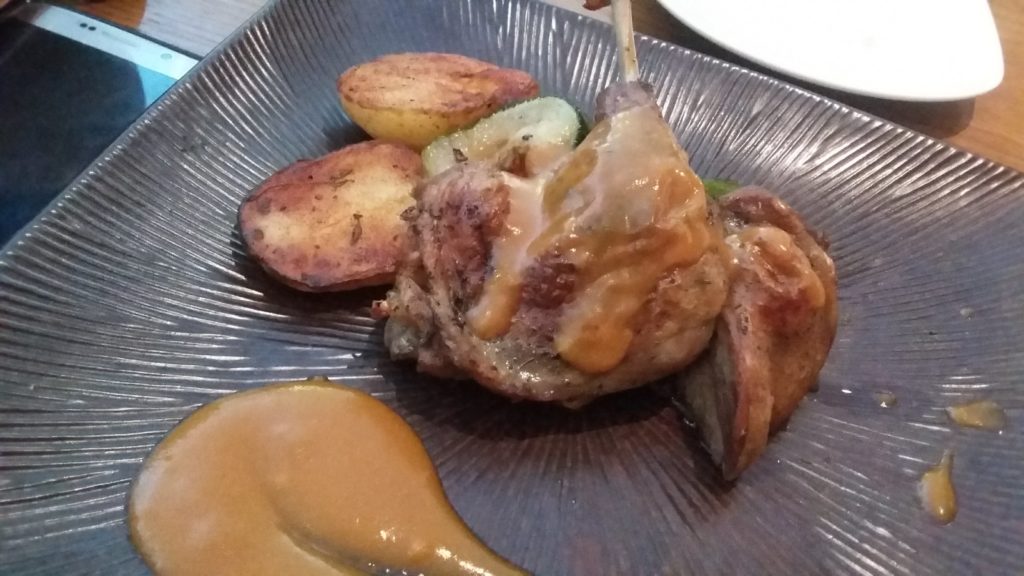 Me and Jude had the same burger. It was ok. A bit too dry. I've been spoilt by Sixty Bites and myBurgerLab. Nothing else can compete.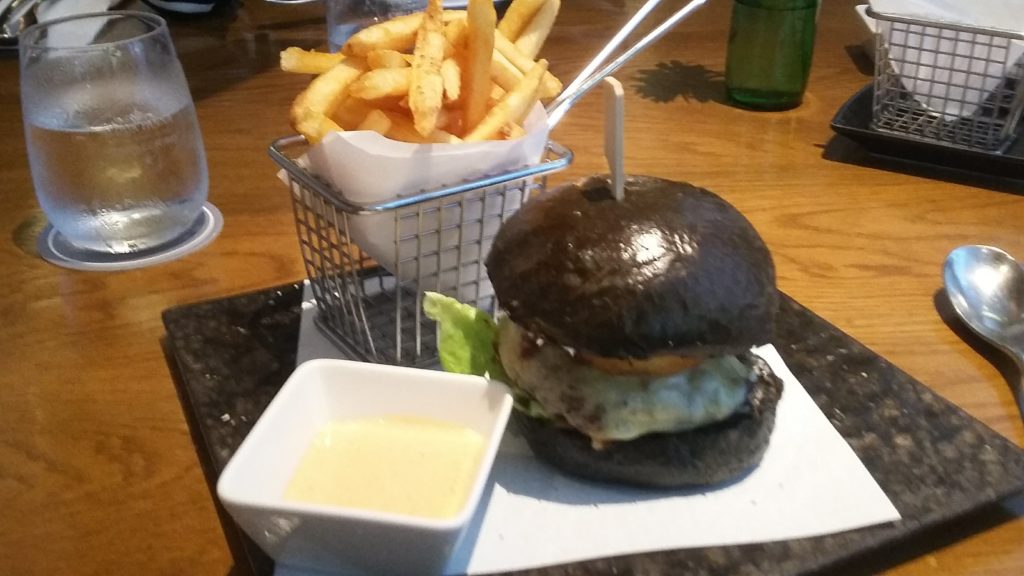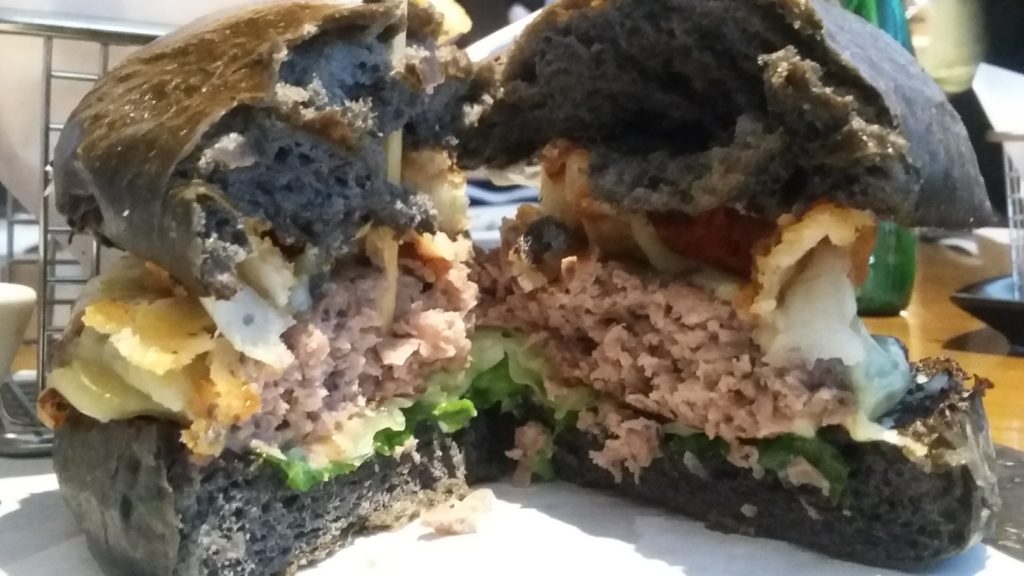 Murni had a big breakfast. Luckily, she's a tiny eater so I got to eat most of her food. Smoked salmon was yummy.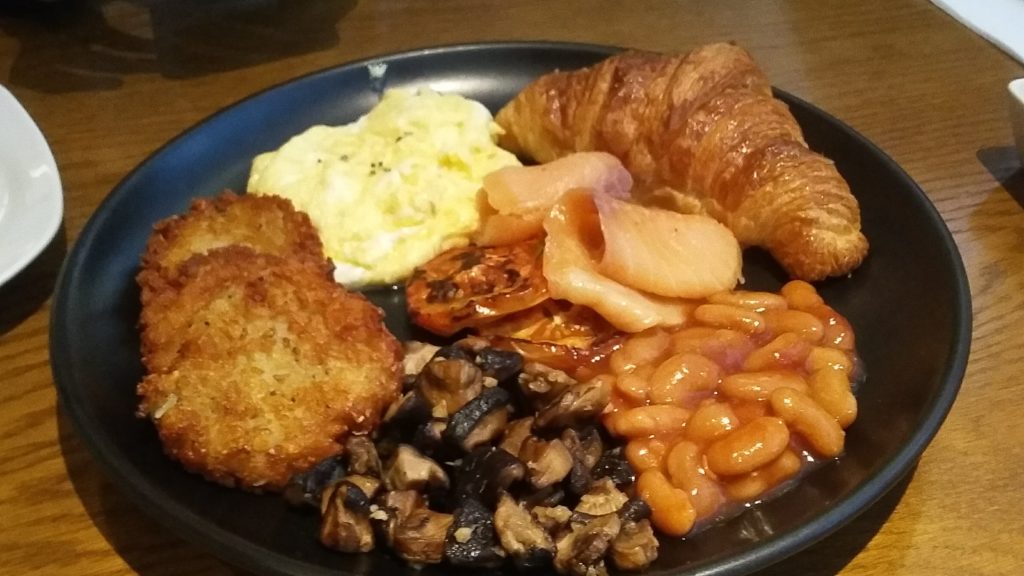 Esther had fish and chips without the chips. Sad. She asked for extra coleslaw instead. Extra sad. Her picture looks weird because she took it herself on her China phone.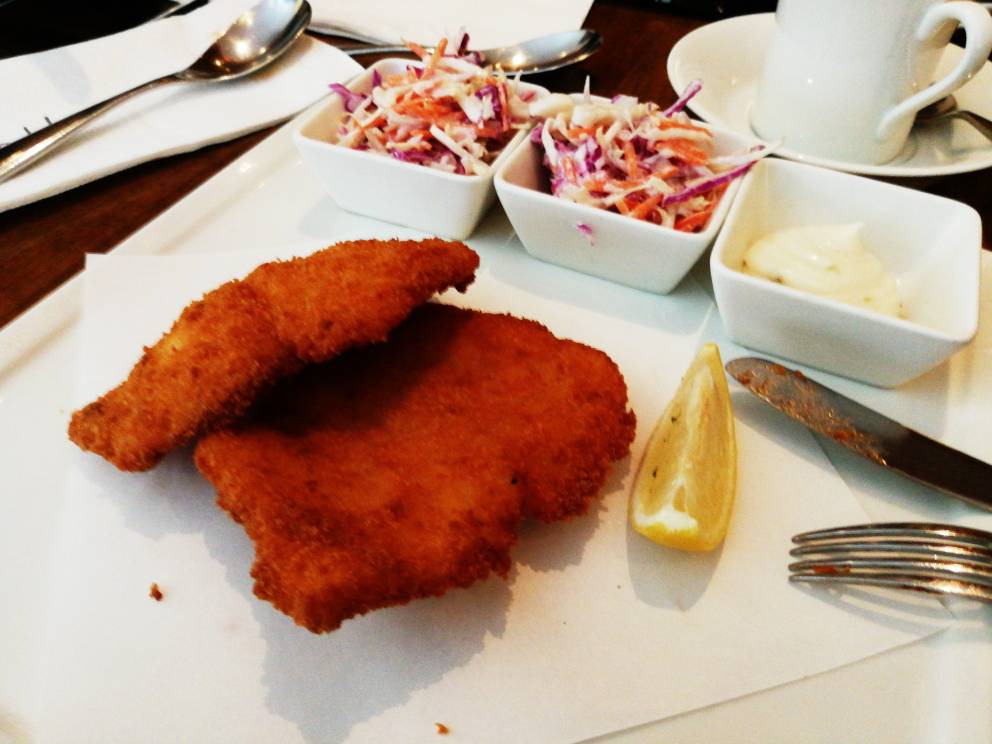 Here's part of the menu: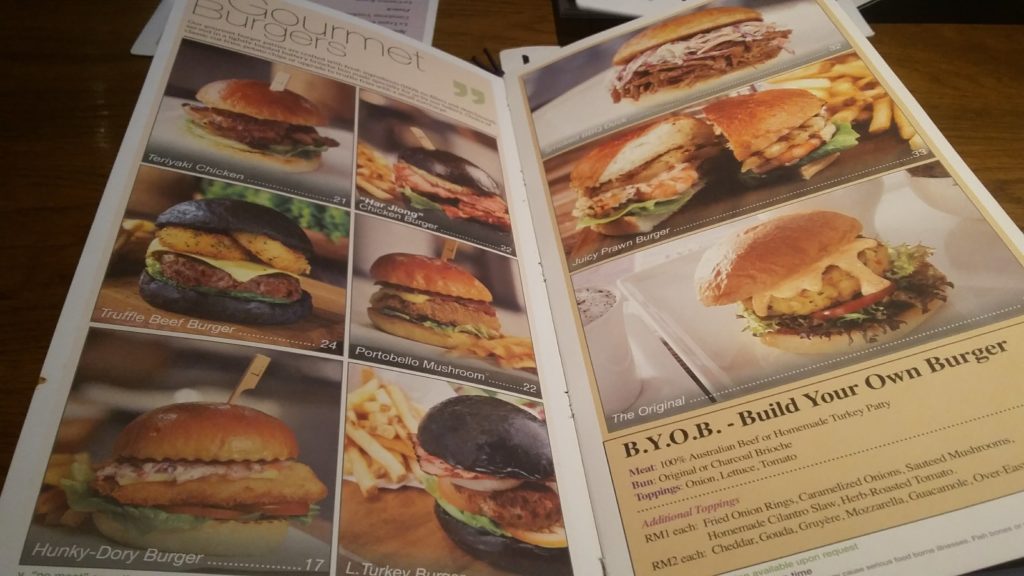 Price range is around RM17 – RM35 (much much more for steak and lamb chops).
The taste didn't justify the price.
FOOD: 2/5
The Bakery at Lavender
This is one of my favourite bakeries. It has a lot of varieties and the pastries are super delicious. Croissants taste like croissants. Flaky on the outside and buttery on the inside.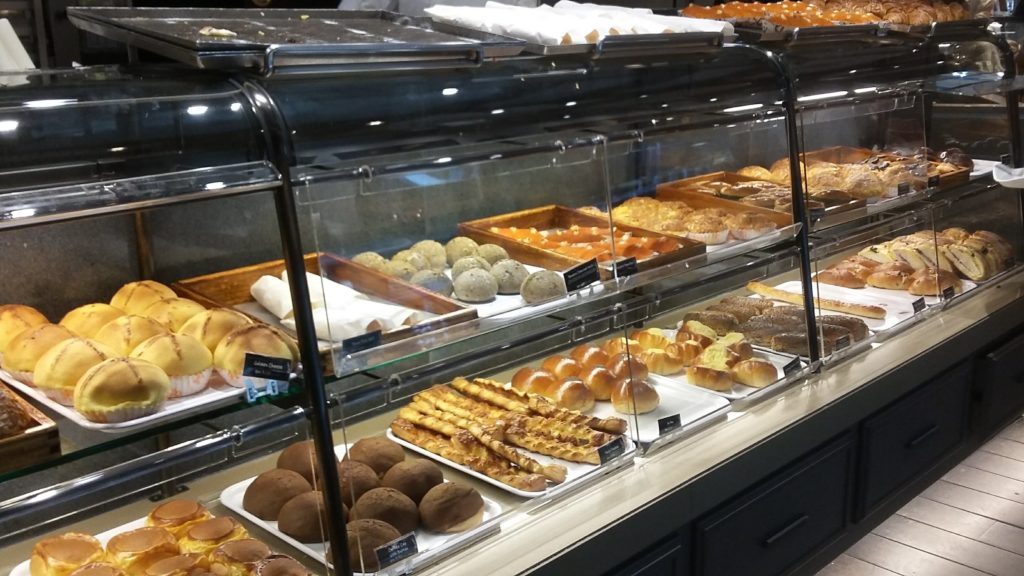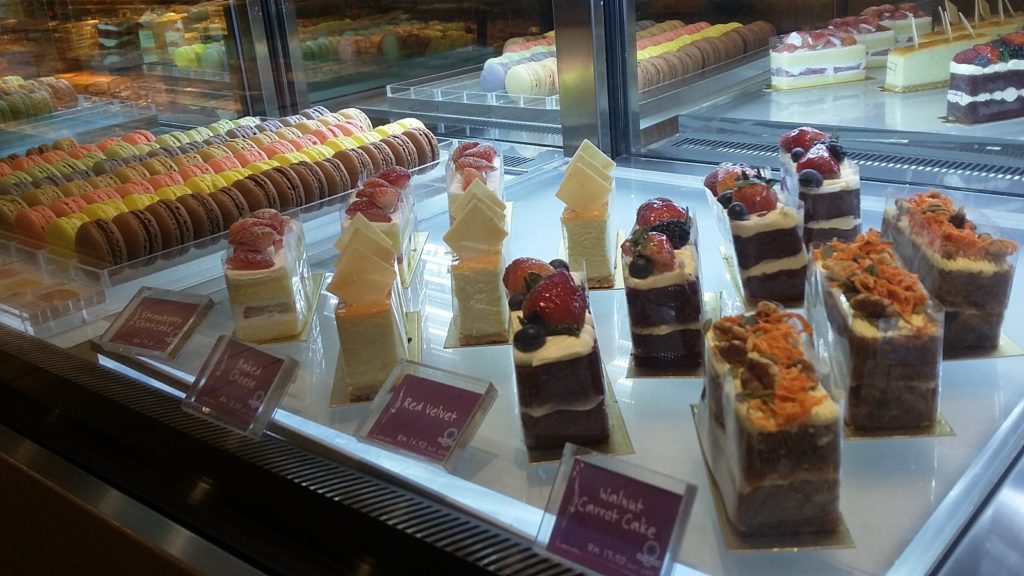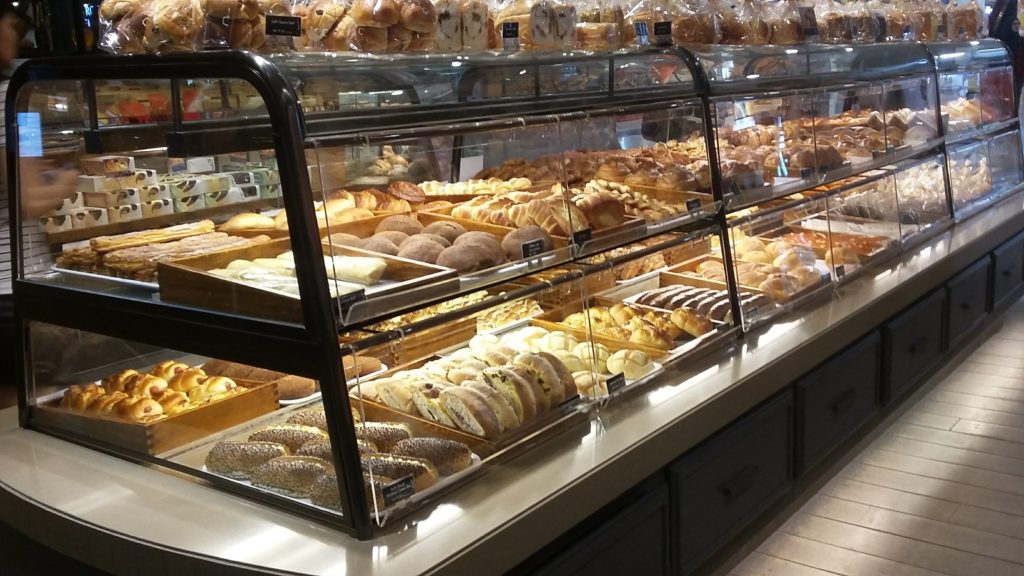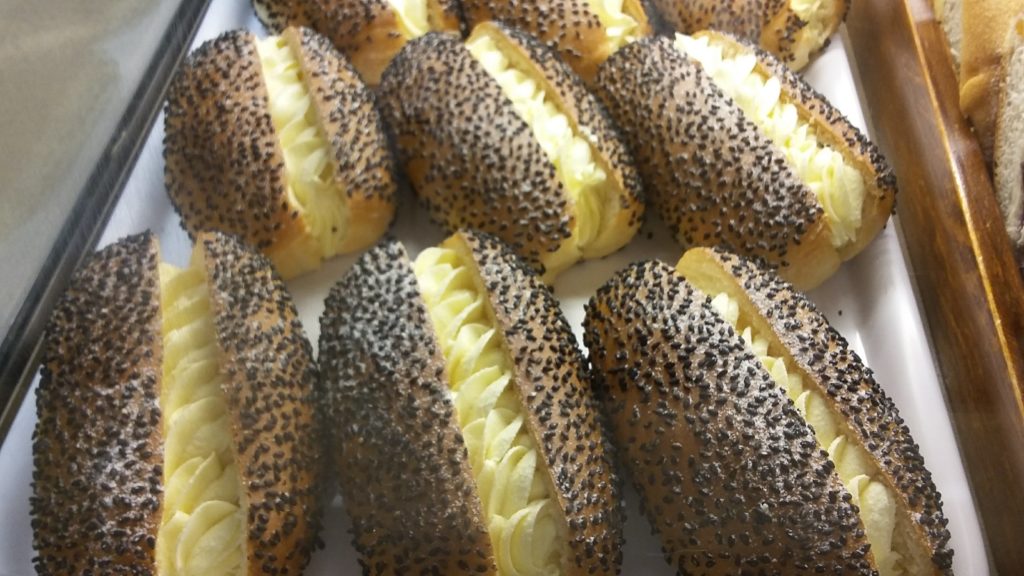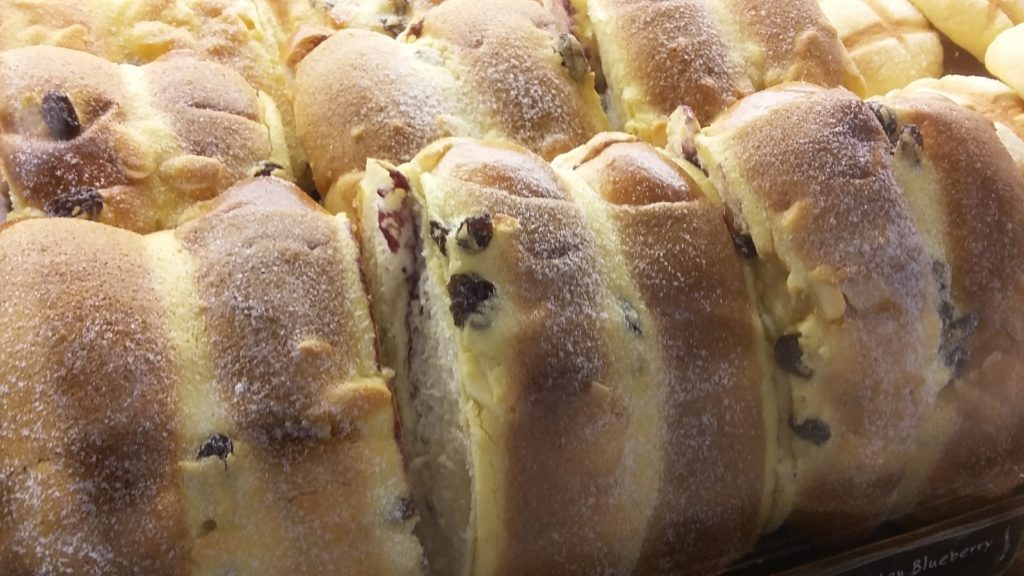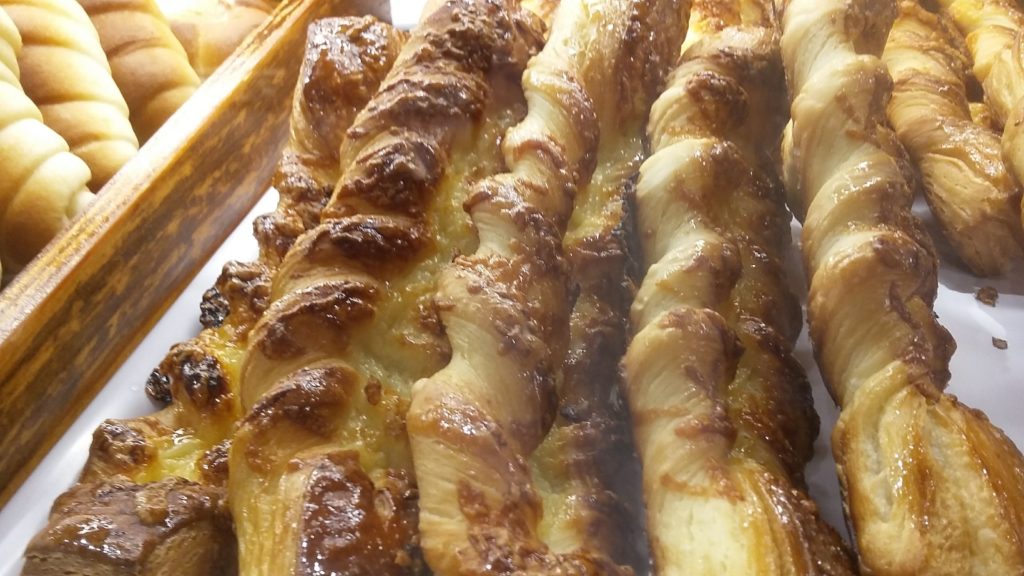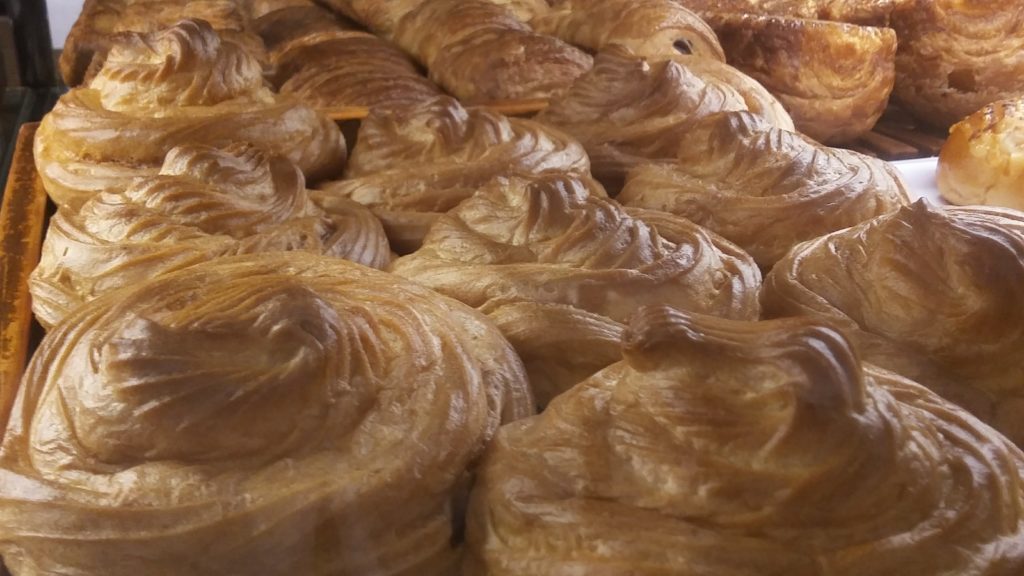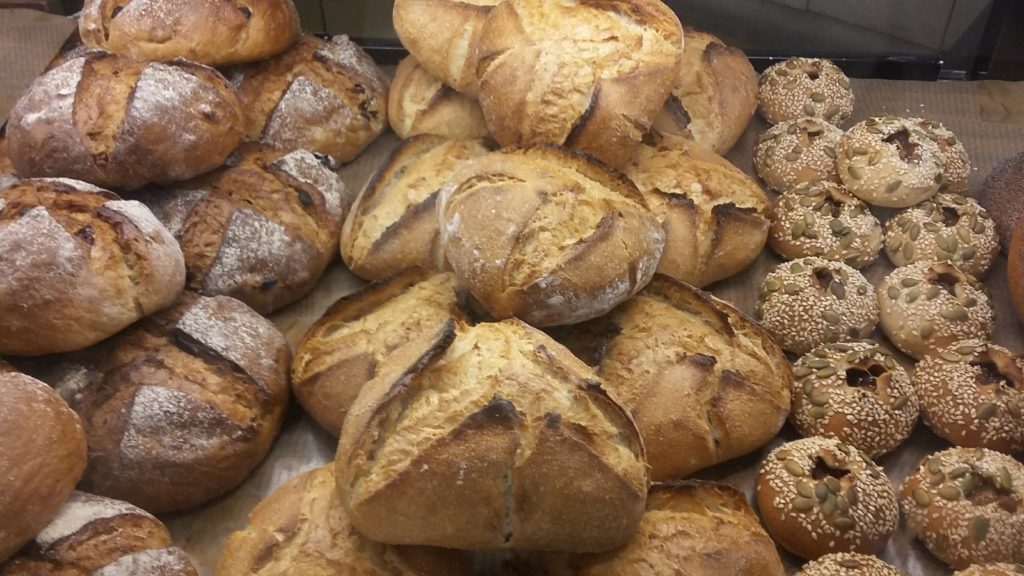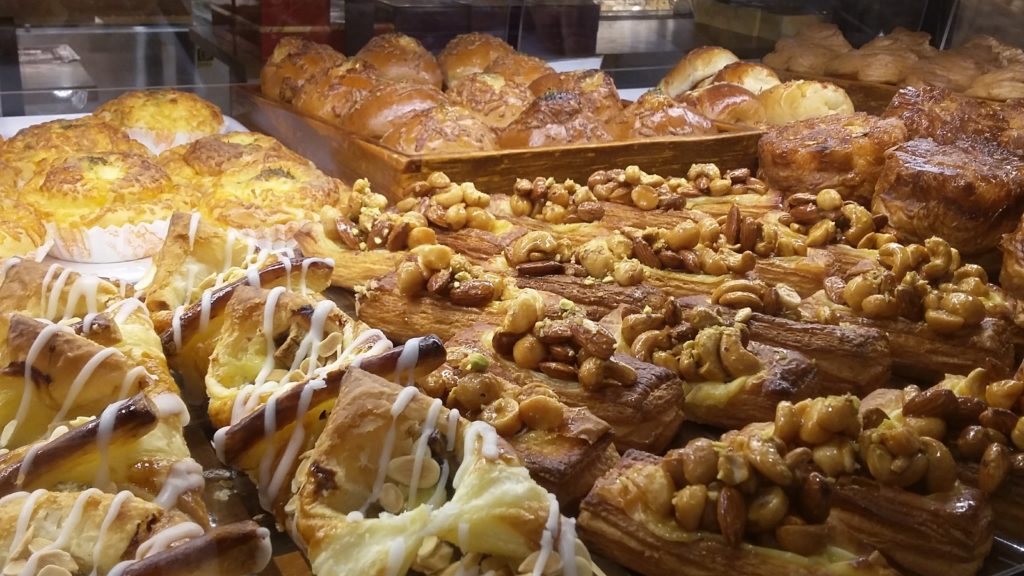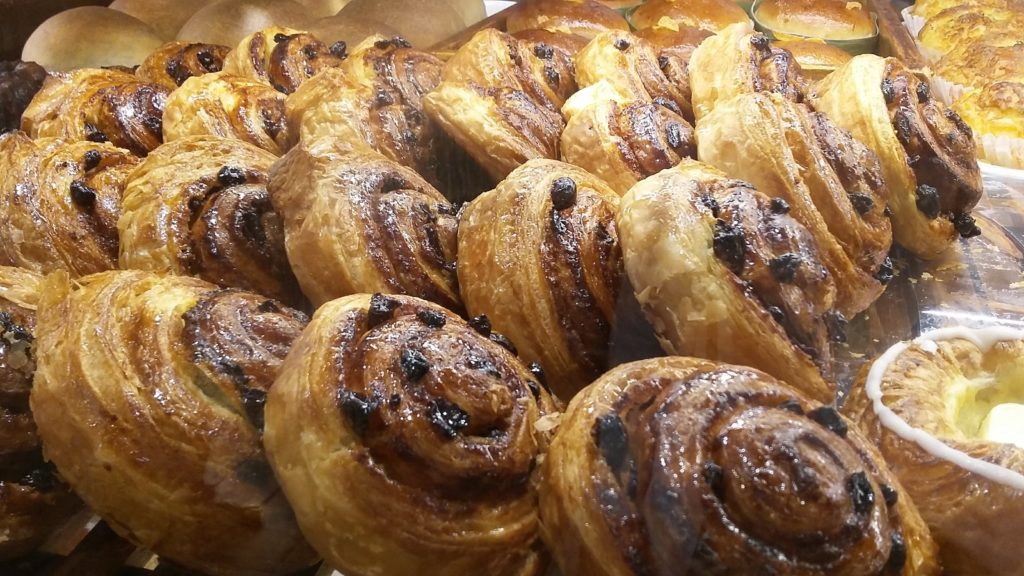 Baked goods: 5/5
The Ambiance
The place is very pretty, spacious, and comfortable.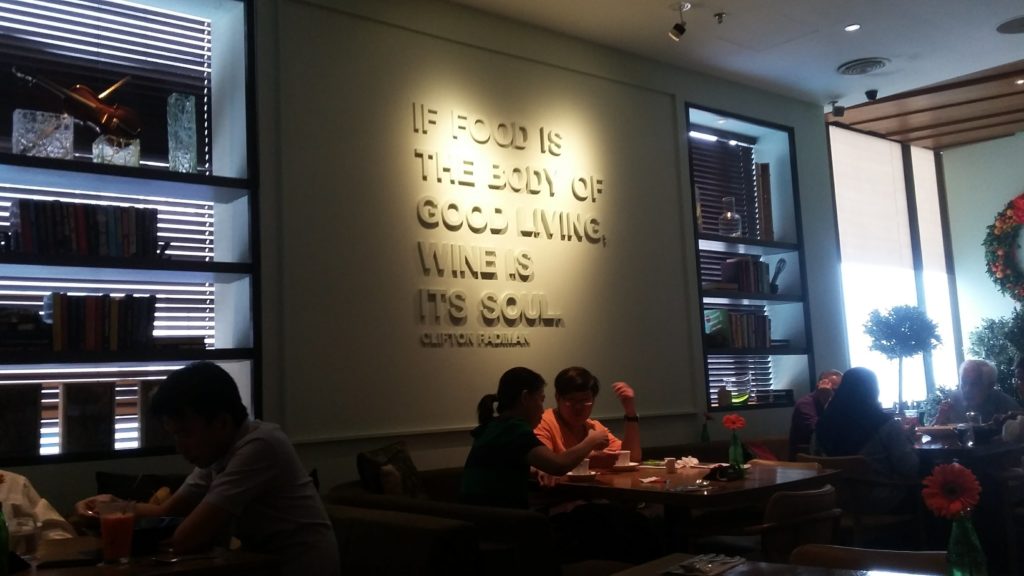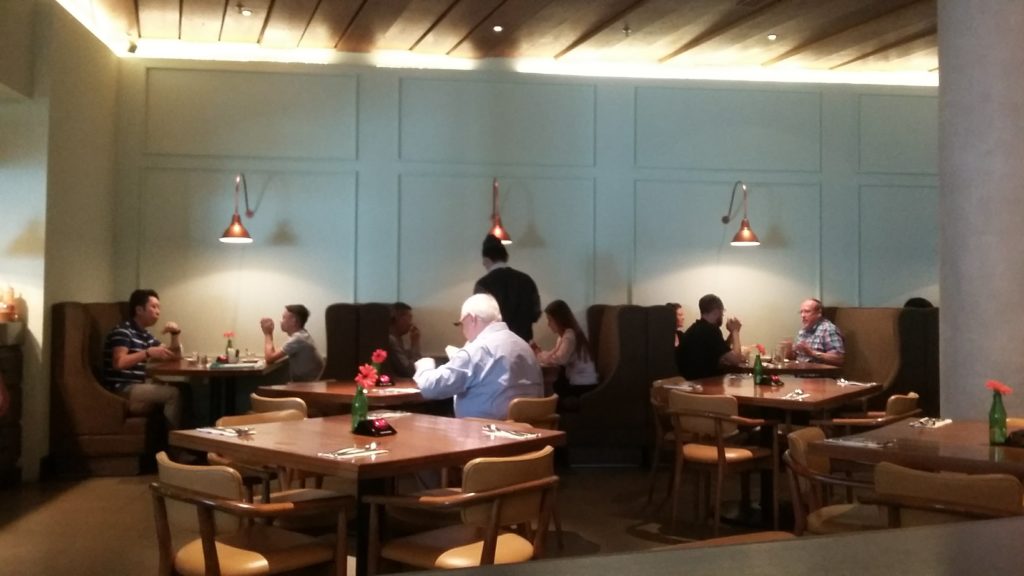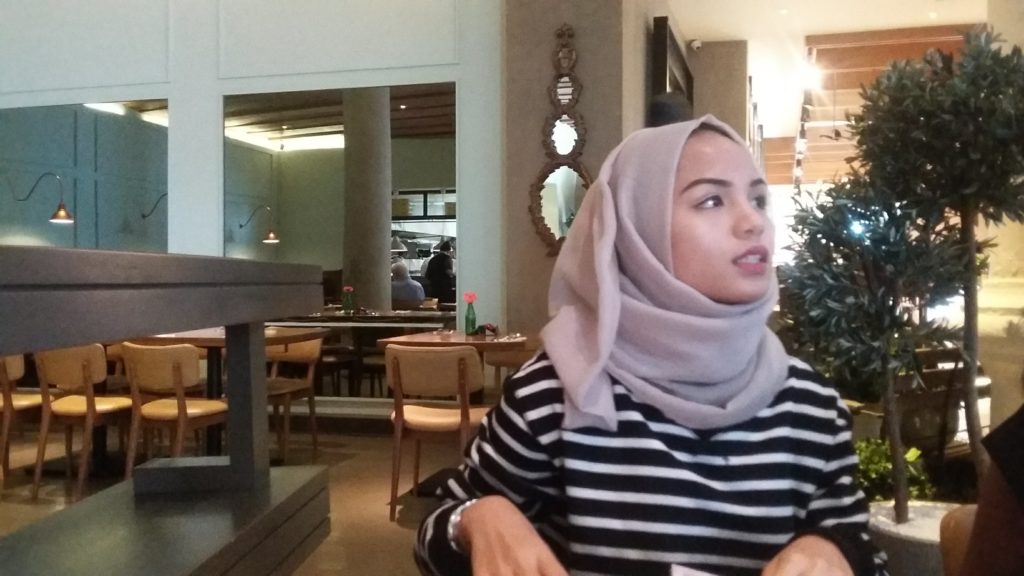 AMBIANCE: 5/5
The Service
The service seemed ok to me. Neither outstandingly bad nor good. However there was a customer who verbally berated one of the waiters for like 15-20 minutes about something. We didn't know what. But we felt bad for that waiter. I send you good thoughts, waiter dude. That customer looked like an asshole.
SERVICE: 4/5
Final Thoughts
The food in L.Table looks better than it tastes. And it's far too pricey for the substandard quality. But the pastries and breads in Lavender are amazing. And I don't mind paying extra to eat them. Service is alright, the dining area is chic.
OVERALL: 3.5/5
L.Table Details
Location:  Lot G213, 1 Utama Shopping Centre
Contact: +6 03 7728 6933
Opening hours: 10 am – 10 pm | Monday – Sunday
Website | Facebook | Instagram
If you'd like me to give your restaurant a Mama Review, let me know in the comments below! I write for free and pay for my meals haha!
Facebook Comments