Pinkfong And That Annoying 'Baby Shark' Song Are Coming To Malaysia
Does your kid like the 'Baby Shark' song? Because Aisha loves that song. LOVES. THAT. SONG. She signs 'baby shark' to get us to sing it for her. The 'run away' part is her favourite and she will erupt with laughter every time.
Anyway, Pinkfong is coming to Malaysia.
Who is Pinkfong?
Pinkfong and that annoying 'Baby Shark' song were created by a South Korean startup called SmartStudy. On top of having an insanely popular YouTube channel and awesome videos (seriously, their original songs are amazing, not just 'Baby Shark'), Pinkfong also has educational apps, books, and toys for your little ones.
Plus, they also do live shows – there is a Pinkfong Musical and Pinkfong Concert. Omg.
Why is Pinkfong coming to Malaysia?
They are currently on a tour for world domination. We are their next stop.
Astro is partnering with SmartStudy and bringing Pinkfong here. As in, the actual Pinkfong. The dude in the costume. He will be here. Thank you Astro. Netflix is still better than you. Why are you so expensive when your shows are such doo doo doo doo doo doo.
Event highlights to look forward to:
Lots of activities for the kids (they didn't specify what)
Exclusive Pinkfong merchandise to win
Lots of singing and dancing
Special appearances from Pinkfong and that yellow shark dude
A panel discussion about boring stuff
More discussion about Astro's partnership with SmartStudy
Unveiling new songs exclusively for the Malaysian market! (I assume this just means all the songs will be translated into BM. Watch out Didi & Friends. You guys are still #1 in my heart.)
When is Pinkfong coming to Malaysia?
Date: Friday, 8 December 2017
Time: 10.30am – 12pm
Location: Highstreet, Ground Floor, One Utama Shopping Centre (near Parkson on the Ground Floor)
Are you excited Aisha?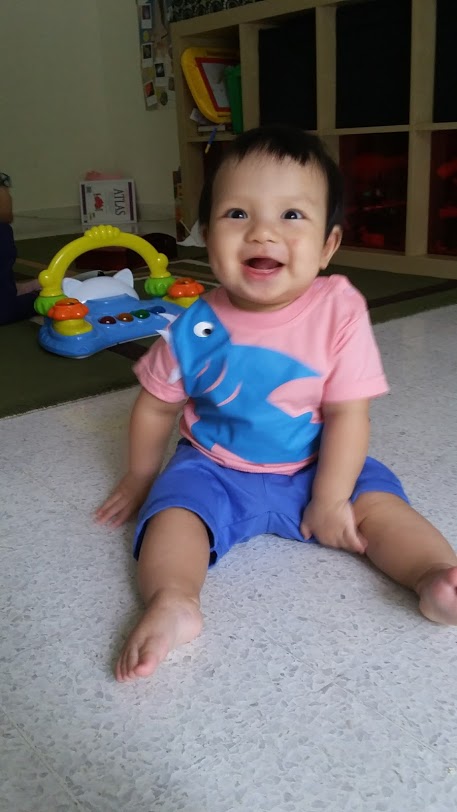 Aisha is the original baby shark. She was baby shark before baby shark was baby shark.
For media inquiries email me at ninjahousewife.official@gmail.com
Facebook Comments