Quill City Mall KL's 'Ferdinand' Christmas Decoration Is unBULLievable
Quill City Mall KL is teaming up with 20th Century Fox to bring the new animated film 'Ferdinand' to life for their unBULLievable Christmas. It's very cute.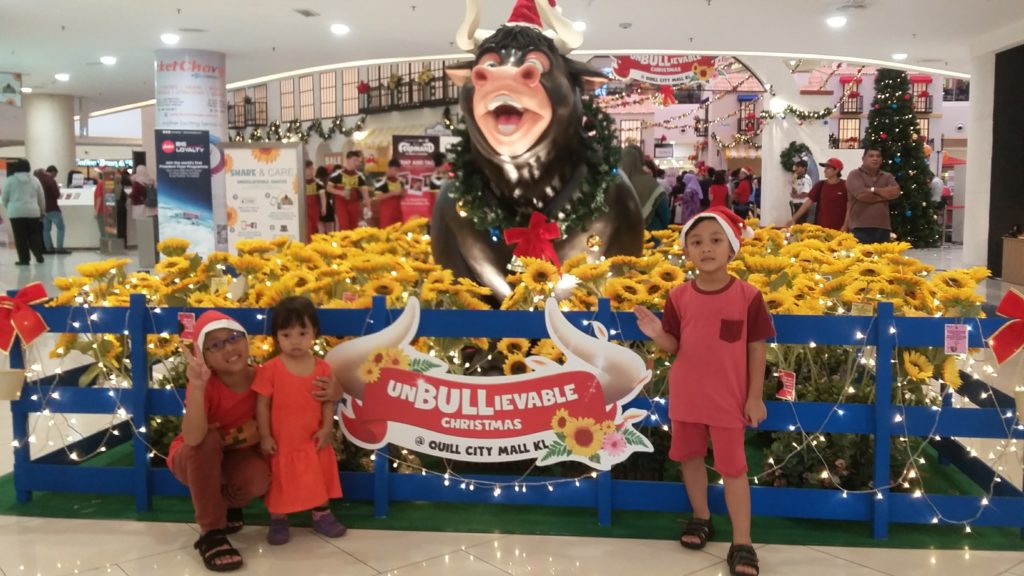 The mall is decked out to look like an Andalusia village in Spain, sprinkled with Christmas at every corner. Don't know who 'Ferdinand' is? He's a sweet bull voiced by John Cena who gets captured and taken away from his family 🙁
There are SO many things going on at Quill City Mall including mechanical bull-riding, really tall Santas on stilts, performances, shows, art exhibitions, giveaways, contests, chances to win free flight tickets to Australia, and much more!
1. The Spanish Christmas decor is so pretty
Lots of Christmas trees, fairy lights, flowers, and 'Ferdinand.'
The main atrium looks like a village with small stall all around and simple games to entertain the kids.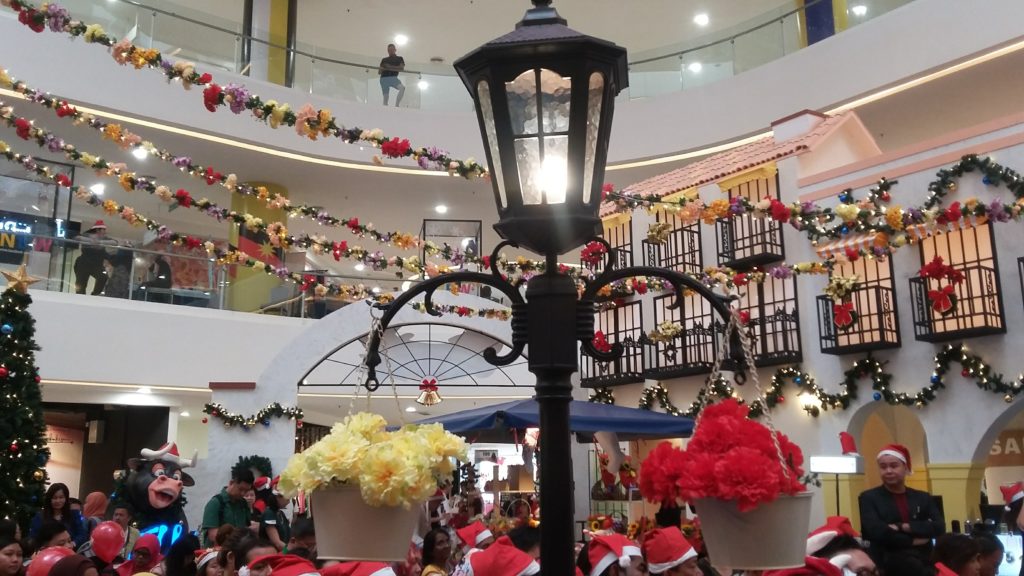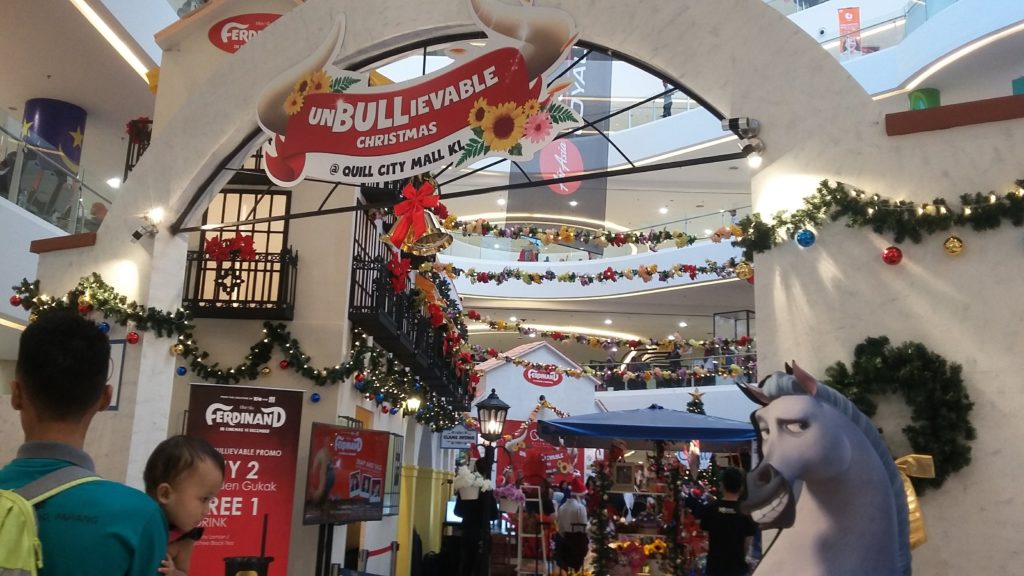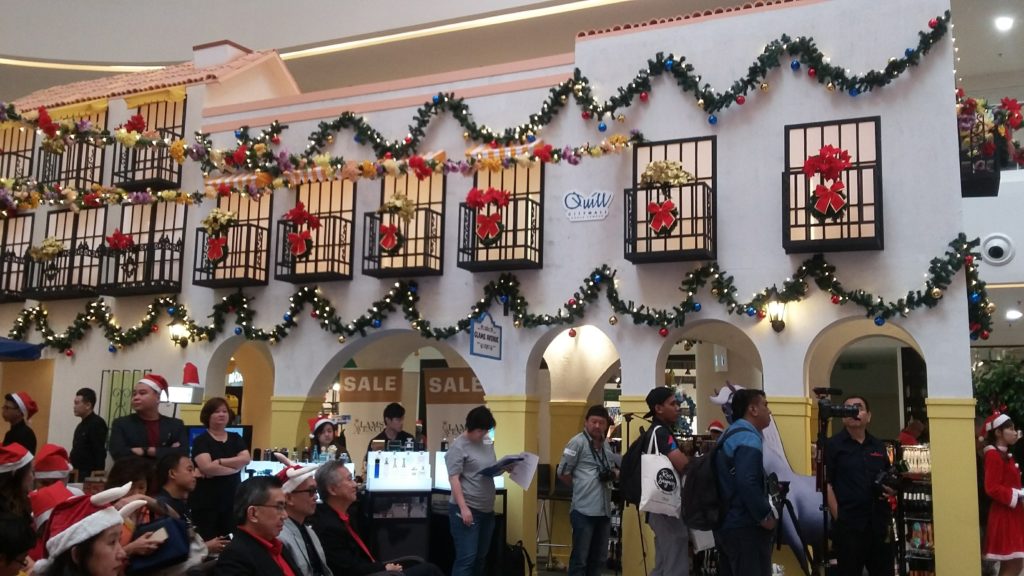 2. You can win a BMW… bicycle.
Just guess how many 'Ferdinand' pillows are stuffed in the BMW X5. I have no idea. My judgement of everything is poor. I'm gonna say 10,539.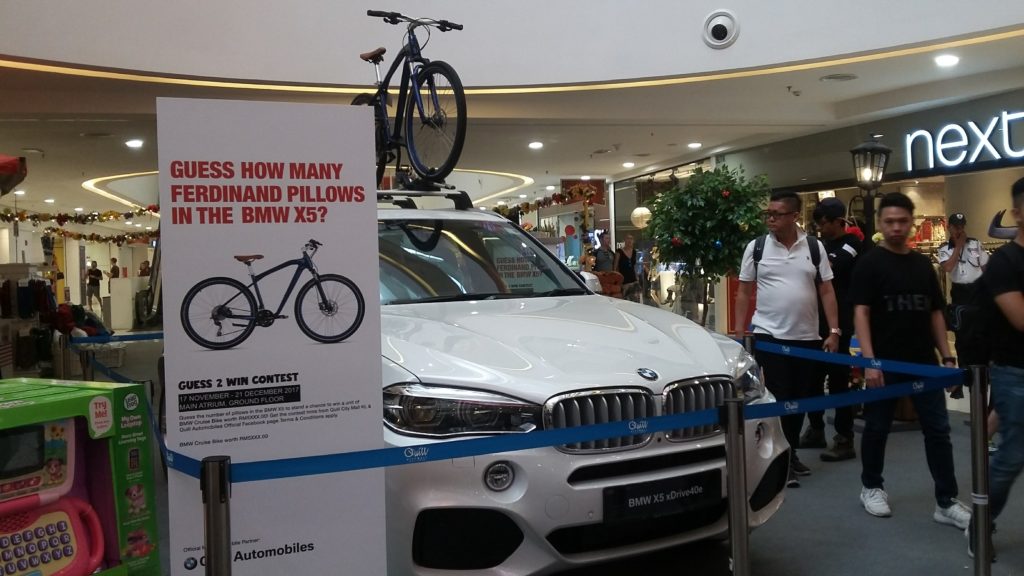 3. There's a mechanical bull rodeo
Ayub was so pumped to ride the bull. Then the moment he got on his face completely changed and I could see he was petrified. It made me lol. But he was a champion anyway.
4. There's an inflated play area full of balls
The kids spent the most time here. Honestly I'm not even sure if this is part of the unBULLievable Christmas in Quill City Mall KL but it was fun nonetheless.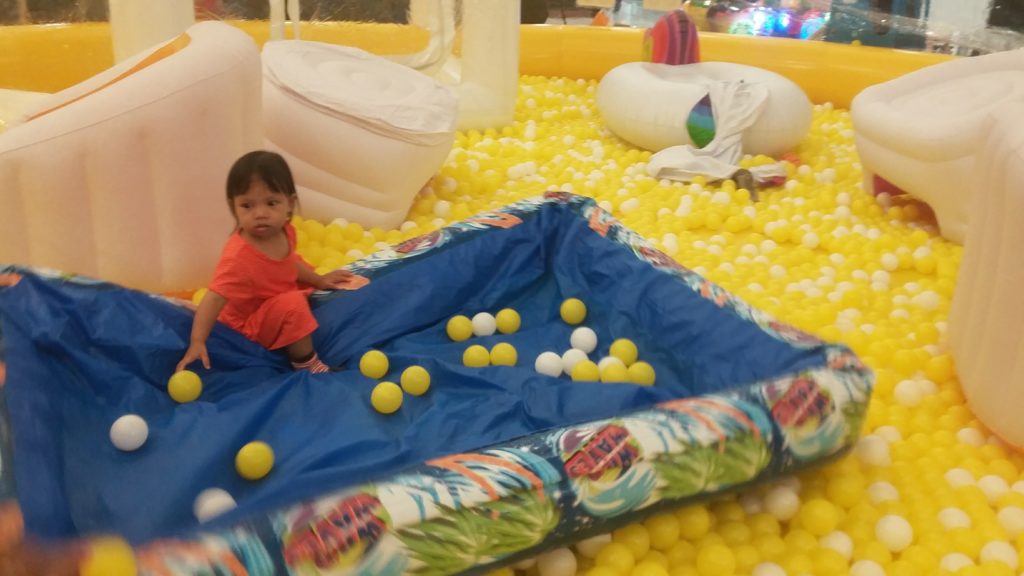 5. You can ride these light-up motorbikes
I mean, we didn't, but you can if you want to. Aisha loves them.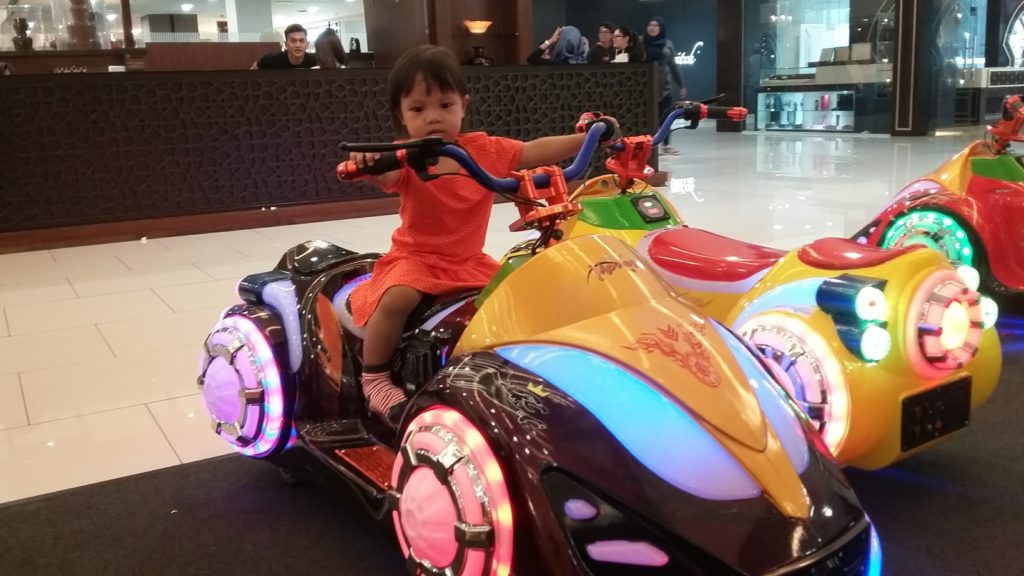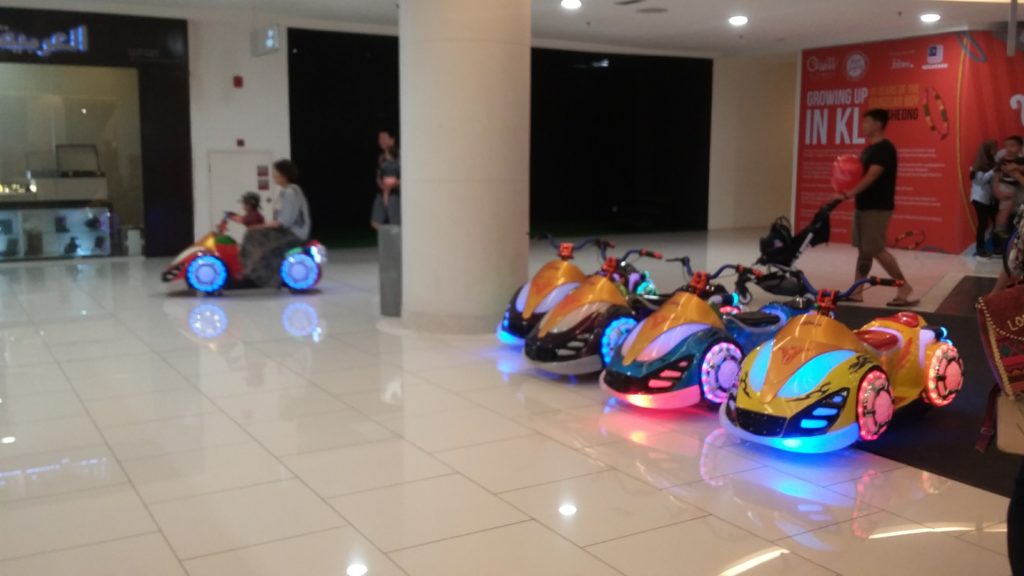 6. There's a giant balloon drop with AirAsia BIG Points in every balloon
I told Ayub to run and grab as many balloons as he could and as he ran off I realised how incredibly stupid I am because the crowd was insane and he could have gotten trampled. Mr Ninja was like WTF?! And I was like ohshit. Sulaiman was like Mama I'm scared. But a few seconds later Ayub emerged from the crowd like a little spider monkey with like 6 or 7 balloons and a huge smile on his face.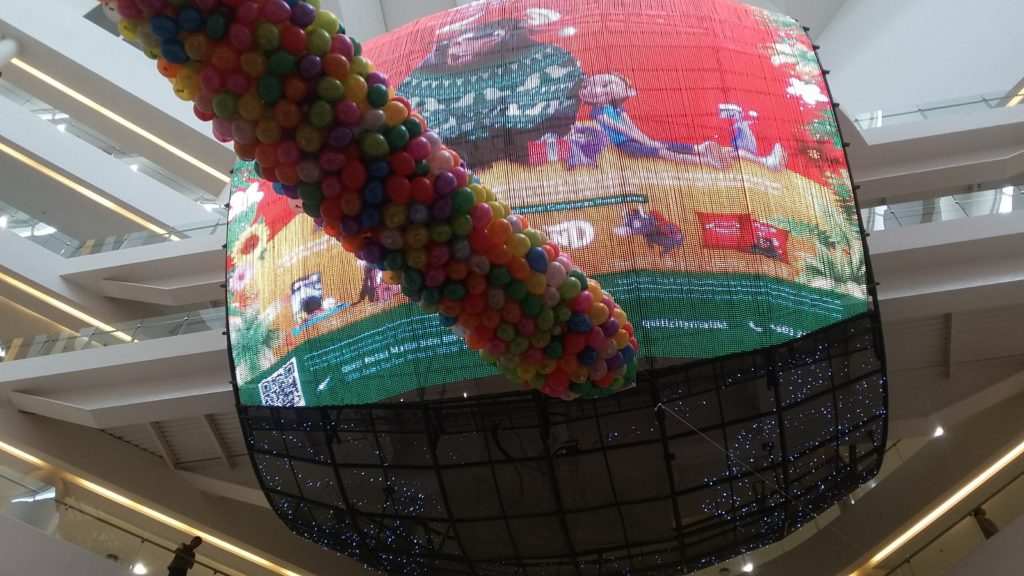 There's going to be an even bigger drop on  10 December 2017 at 5:30pm with 30,000 BIG Points to be given away.
7. There's a market held by the Cempaka Single Mother Club Malaysia
My phone battery died before we could make it to the market. But it's very cute with lots of different things to shop for, including cookies, toys, crafts, clothes, and accessories.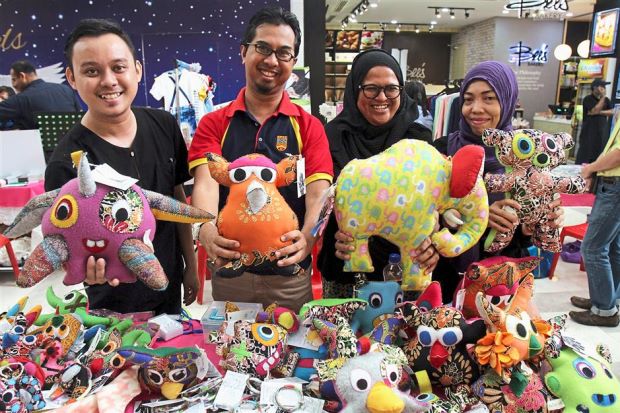 8. Lots of exclusive movie merchandise to redeem
With a minimum spend of RM50 in a maximum of two accumulated receipts, you can redeem Christmas goodies. I went as media so received a media gift pack. It included the children's activity book, 'Ferdinand' pillow, Miniso mug and other stuff.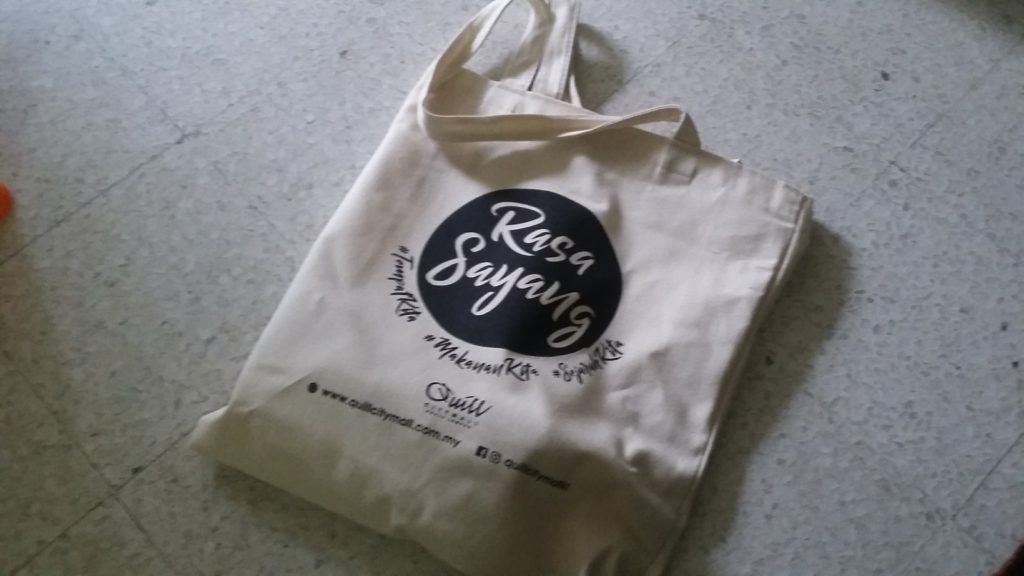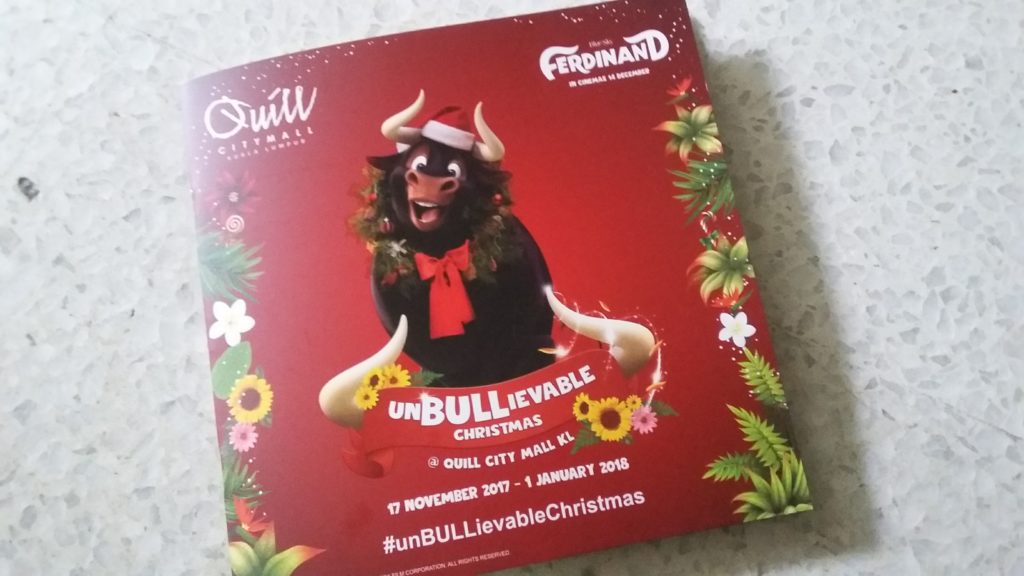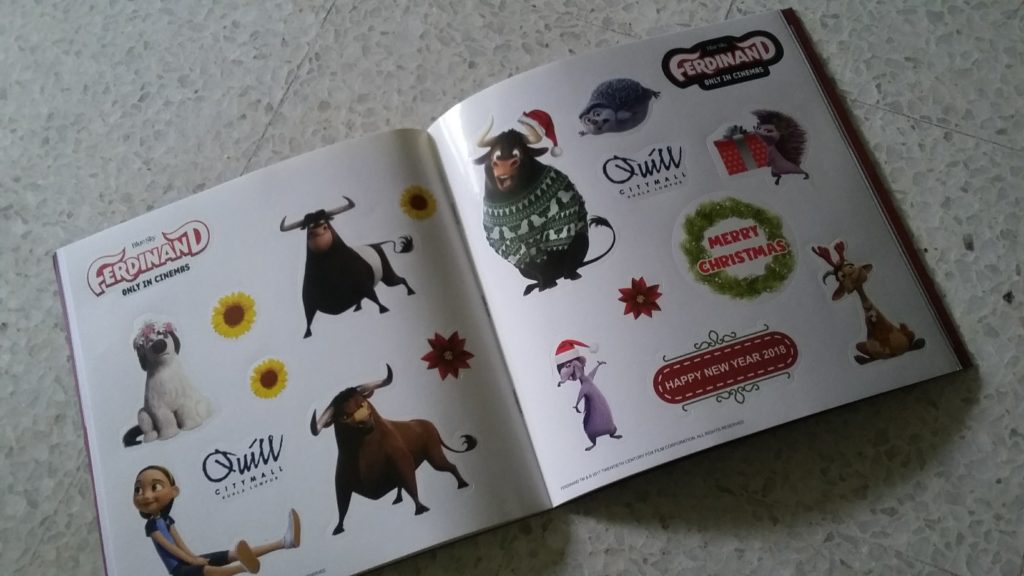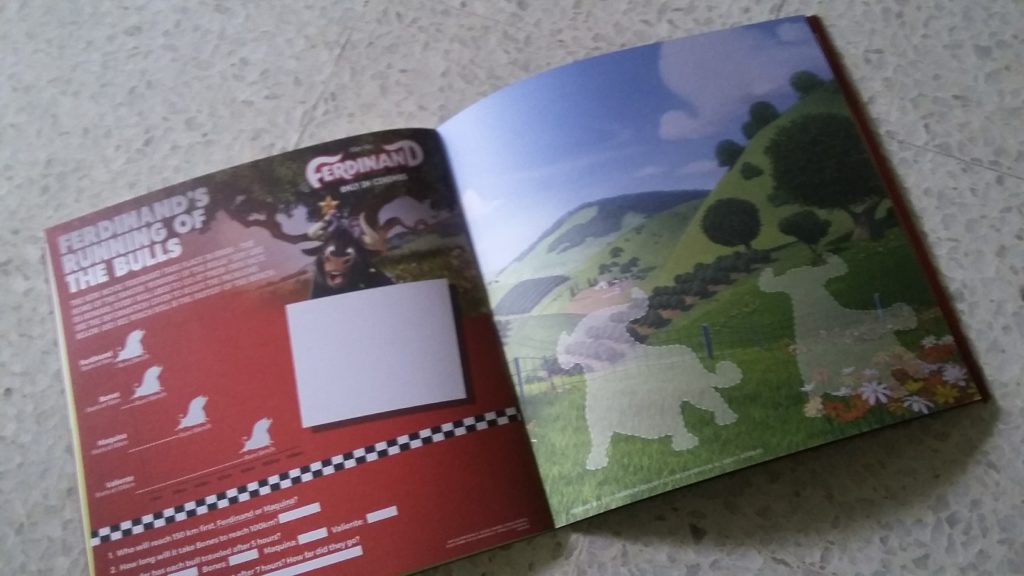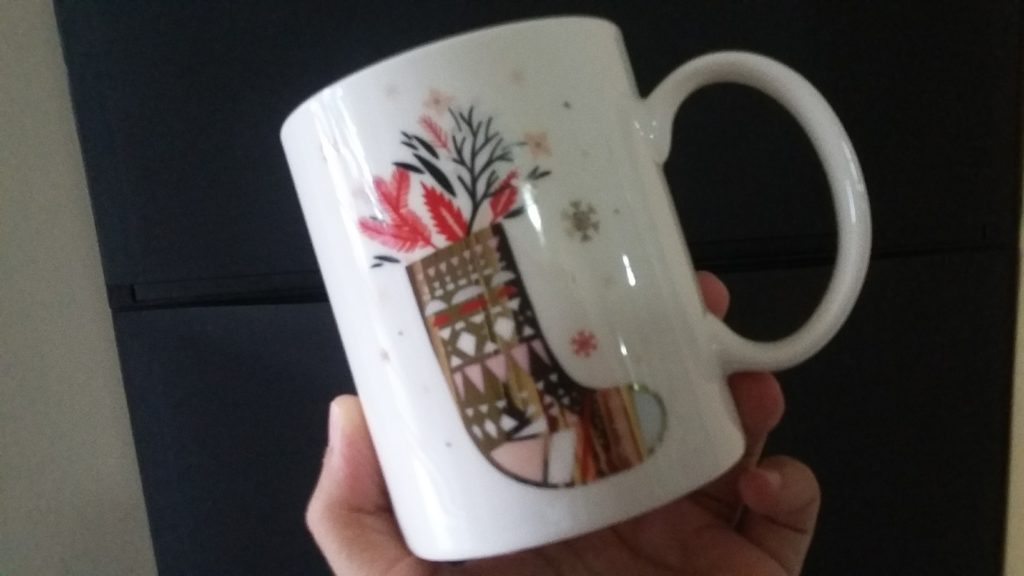 It's a fun family day out at Quill City Mall KL
There's a Miniso Christmas fair going on at the same time with goodies as low as RM5. Parking is cheap. Lots of food. Try to Golden Gukak croissants. They're weird and yummy.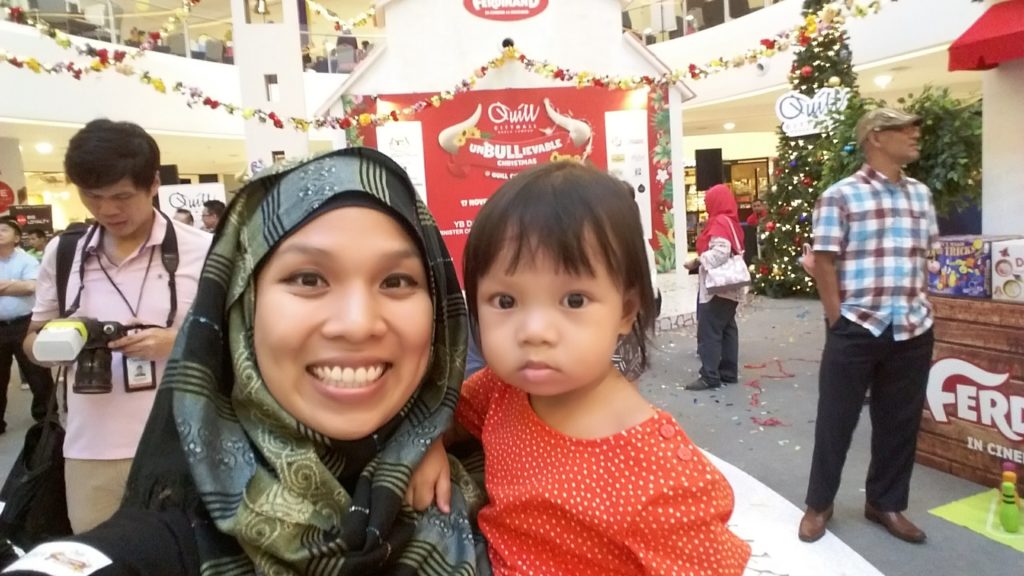 For media inquiries, email me at ninjahousewife.official@gmail.com
Facebook Comments