I Register To Be An Organ Donor In Malaysia
I like helping people. I've always wanted to be an organ donor but prior to this, the process has been a little too much bother. Yes, that's a terrible excuse to not sign up and potentially save the lives of 8 people once you're dead. But I truly am that lazy.
Now it's super super simple. You can do it entirely online and don't have to speak to a human or post anything or leave your house. Also, in case you don't know this, you can select which organs to donate. A good friend of mine pledged all her organs except for her eyes (for personal reasons).
Please note, registration is free and you do not need to undertake a medical screening.
Three ways to register as an organ donor in Malaysia
1. The easiest way, do it online
Just go here
Fill out your details
Wait
You'll receive a letter and your organ donor card in the mail
Fill out your details on the card
Keep it with you at all times
Notify family members of your status as an organ donor
So this is what I did. And I just received my card a few days ago: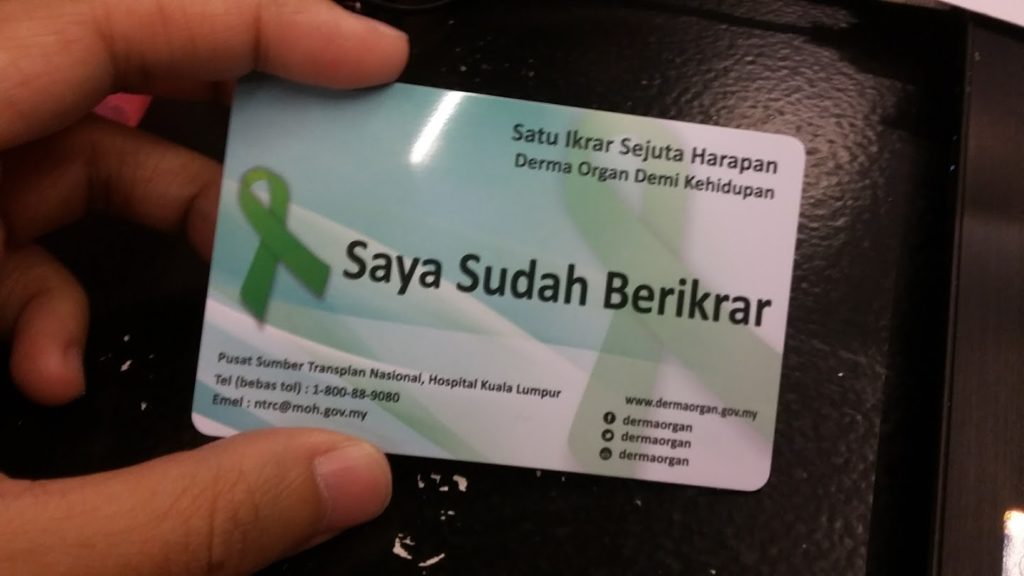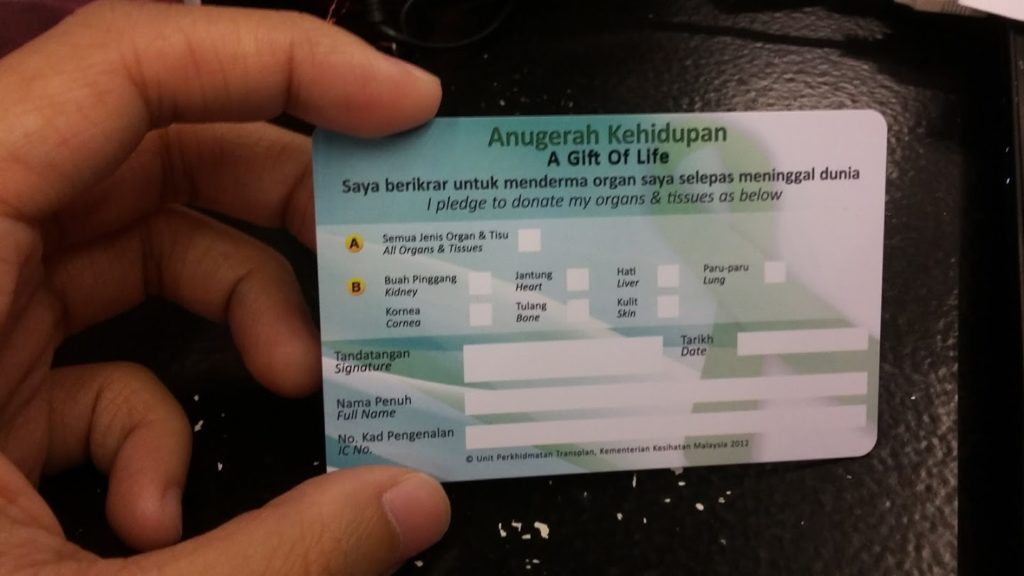 Easy-peasy lemon squeezey.
2. The less easy way, mail your registration
Fill out this form
Print it out
Mail it to this address:
Pusat Sumber Transplan Nasional,
(National Transplant Resource Center),
Hospital Kuala Lumpur, Jalan Pahang,
50586 Kuala Lumpur, Malaysia.
3. The old fashioned way, go there in person
Head to any of these locations
Fill out the form at the National Transplant Registry
And that's all there is to it. So register. Please. Your organs could give life to others once you're gone.
Facebook Comments