Are you looking for a way to make money online? Would you like to generate an online income from home doing something you love? 
My name is Laila and I am The Ninja. I've been a blogger for over 5 years. I made money from blogging in a number of different ways. And, if you're interested, I would love to show you how 🙂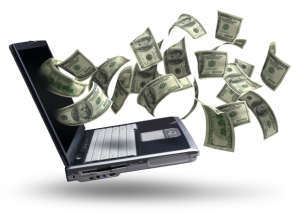 The single most important thing you need to do in order to make money from blogging is… You have to have a blog! Yup, without a blog of your own, you can't make money blogging! Even if your plan is to be a ghost blogger (paid to blog for someone else on a long term contract) or to be a paid guest blogger (paid to blog for someone else on a short "per article" contract), I still very much recommend you getting your own blog.
The reason is, just as designers have portfolios of previous work, your blog will act as a portfolio of your work.
Plus, blogging is fun!
On a side note, if you don't find blogging fun, I strongly suggest you don't go down this route to make money online. Otherwise, even when you do start making money, it will feel like a J-O-B. And ain't nobody got time for that!
So if you're really sure that you want to make money blogging, today is YOUR day!
Just follow my step-by-step instructions and you'll have your own blog set up and running in 15 minutes 🙂