My first blog was on blogger.com and while it's a great platform, if you want to be taken seriously and have a blog that is not only awesome to look at but also incredibly easy to use, then you have to use WordPress.
WordPress is kinda like a blogging software. It's what I use for ninjahousewife.com and all my other blogs and websites. Plus it's free. And I love free.
INSTALLING WORDPRESS ON YOUR BLUEHOST BLOG
After signing up to Bluehost, you will have received a confirmation email in your inbox. That email should contain your username and password. (You just created it in the last step anyway!) Log into your Bluehost account.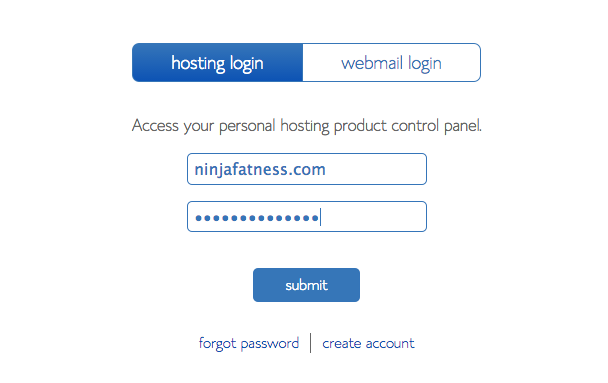 You'll be taken into your Bluehost dashboard which looks like this: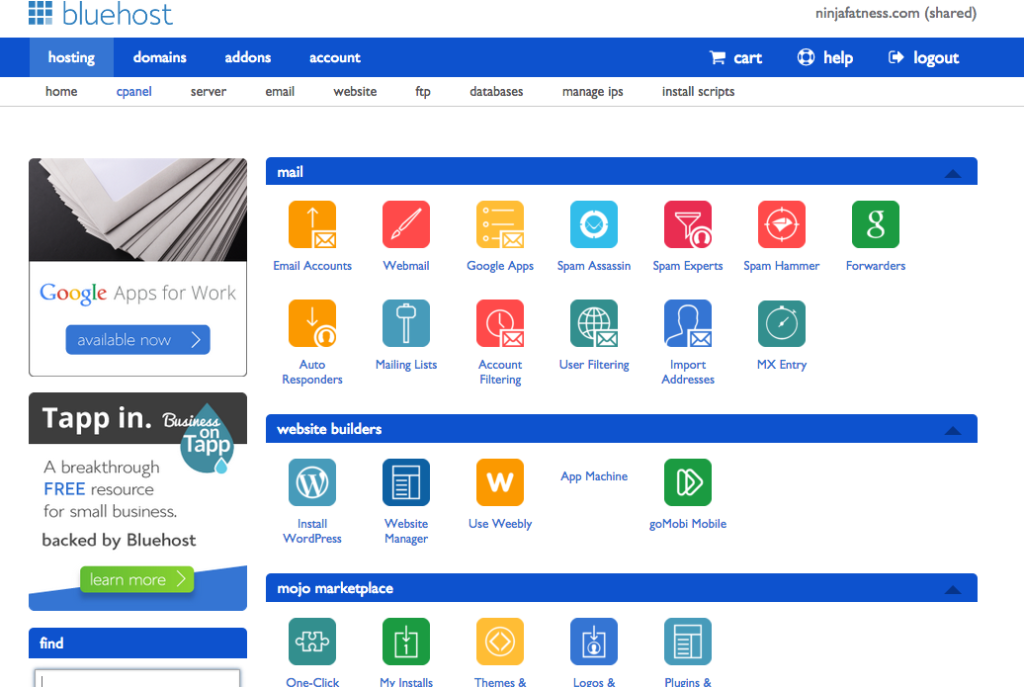 Under the tab "Website Builders" you'll see this "WordPress" icon. Click on it!

You'll be taken to this page. Click on the green "Install" button.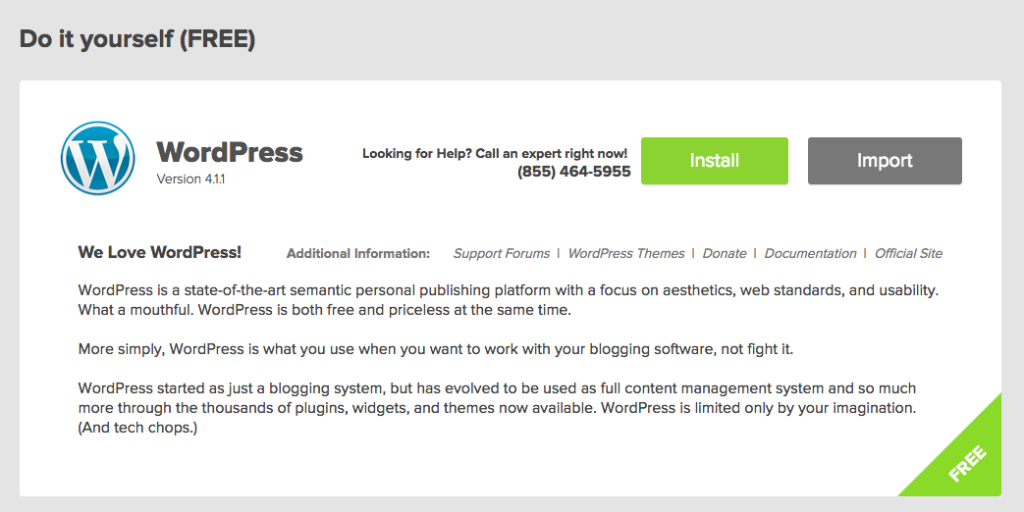 It will ask you which domain you would like to install WordPress on. As you recall, the domain I purchased was www.ninjafatness.com
(Don't do anything to the /directory field!)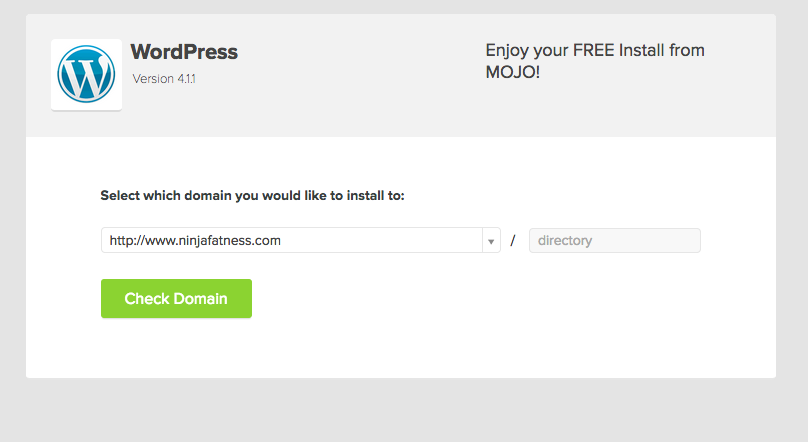 Once you click "Check Domain" you'll be brought here.
Click on "Show Advanced Options" and add the name of your website, your admin username and your admin password.
Click on "I have read the blah blah blah" (who reads that anyway?)
And finally click on "Install Now"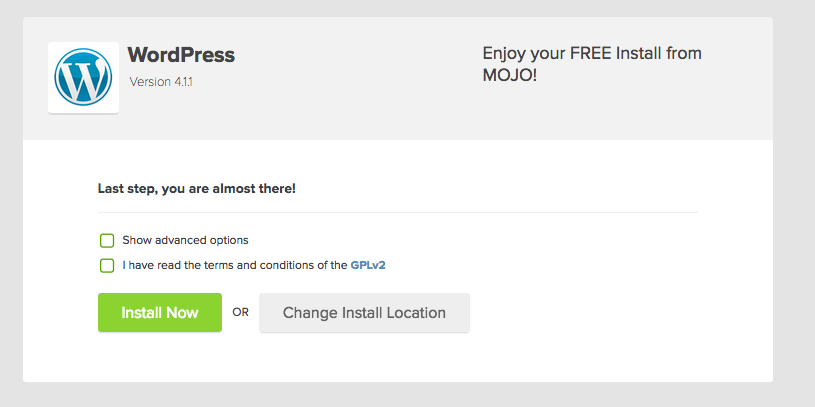 While WordPress is installing, you'll see this page with the loading bar above: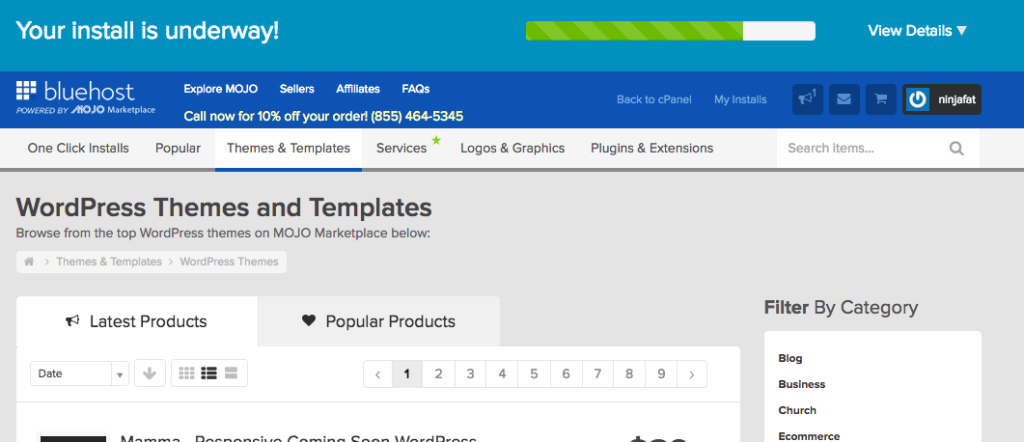 And once everything is complete you'll see this awesome page!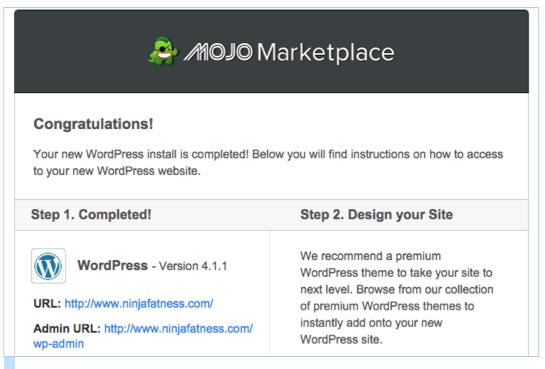 You'll receive another confirmation email that you've installed WordPress. Along with it will be your username and password.
Now all that's left is to make your website sexy!