A Seven-Year-Old Autistic Girl Writes Her First Book
Diagnosed with autism at the age of five, Madhu Barghavi Vijaya­ku­mar struggled with reading, writing, and even holding a pencil. Overcoming adversities, she wrote her first children's book at the age of seven titled 'The Golden Parrot and the Magic Teapot.'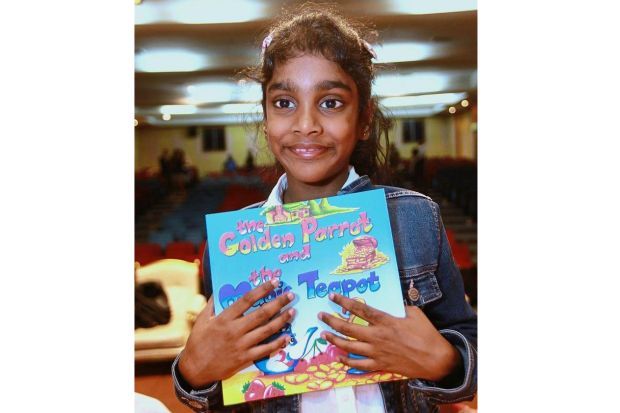 Although I haven't had the honour of meeting little Barghavi, I would absolutely love to give her a high-five and tell her she's awesome!
According to a write-up by The Star, Barghavi has come a long way. With poor motor skills, her special education tutor trained her to work with clay, marbles, and play-dough to strengthen her grip. The little girl started telling her the story of the "Golden Parrot" and eventually her tutor managed to encourage her to write it down. Apparently, it took a few weeks, but once she was done with it, she immediately got the idea for her second story about the "Magic Teapot."
How cool is that?
Yet, even after penning her first book, Barghavi still prefers to listen to people read, rather than writing on her own.
Here's a great quote from Barghavi's mum, Jegadeswari Krishnan, which is not only applicable to special needs kids but to all children in general:
"Don't mould your child. What I did was accepting her as she was and try to encourage and empower her in the face of adver­sity. I don't see raising her as a challenge but an experience. I didn't try to change anything in her and she has grown on her own." 
Barghavi's book, 'The Golden Parrot and the Magic Teapot' is priced at $27 and is available on Amazon. Proceeds from the book sale will go to non-profit organisation Love Au­tism Society of Malaysia (Per­sama).
You go girl!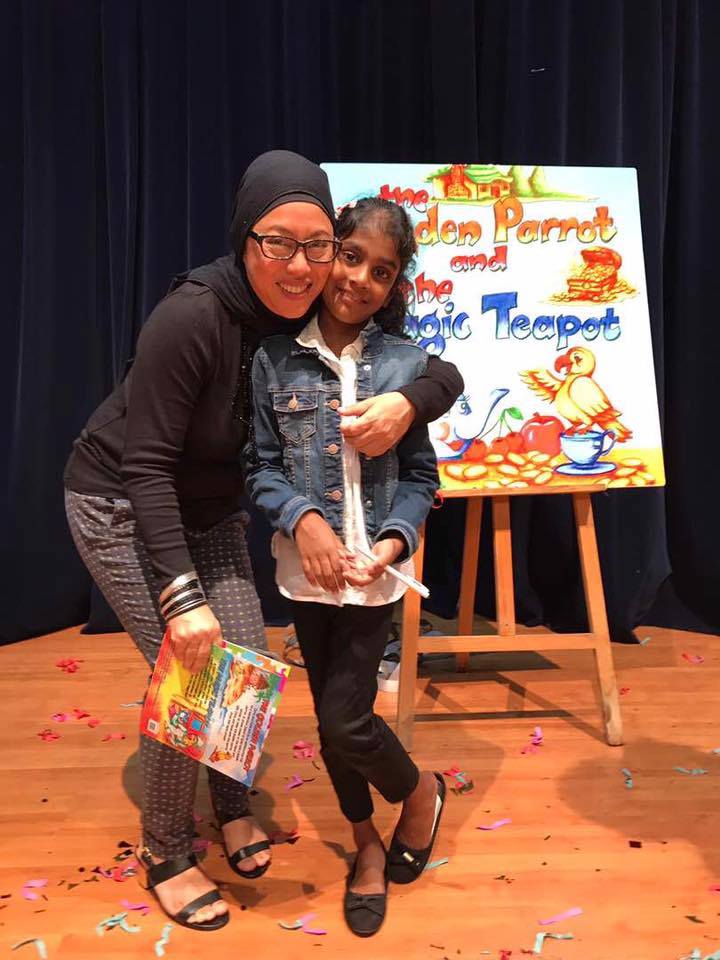 Facebook Comments