Shout! Awards Nominations
I am exhausted. But I just have to post this. I didn't go to the Shout! Awards nominations party. The reason I gave my boss was that Sulaiman is fat. Seriously. I have the whatsapp message still. Anyhoo. Look!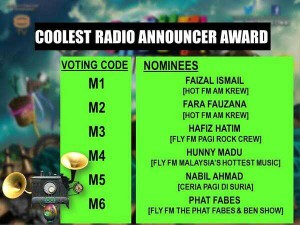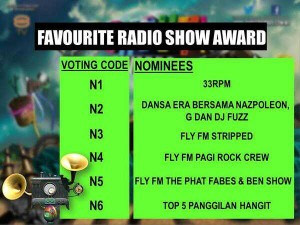 That's MAI SHOWWW!! Well… the boys help I suppose. A little. At times. Most times. A lot. And lookie lookie at this: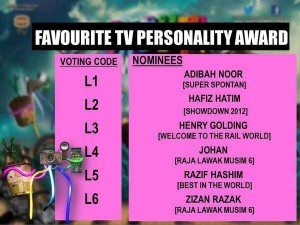 Hehe. Hafiz Hatim Hafiz Hatim Hafiz Hatim. He got married yesterday. Currently at his wife's reception 🙂 I was not invited 🙁 Only invited to the Kelantan reception >:( Because he knows I can't go with two small children. Also invited to the Bali reception >>>>:[ Because he definitely knows I'll never fly there with two small children and no money. Poophead. I will vote for you but only because I am awesome and not because you are awesome.
Facebook Comments