Showdown 2012 Online Host Search
This morning we had three of the four contestants hoping to be online hosts for Showdown 2012: Naqib, Leanne and Dennis. Our sweet baby Guibo slept in.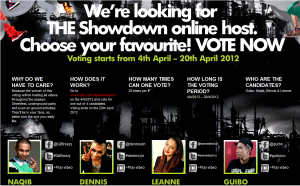 Vote for Guibo! Go to 8tv.com.my Voting ends tomorrow though.
Anyhoo, them three came in to whore themselves and garner more votes for themselves. It was a fun interview. I like. A lot.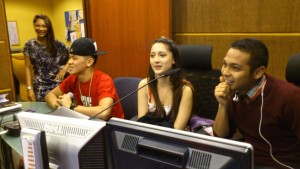 Hunny Madu is swag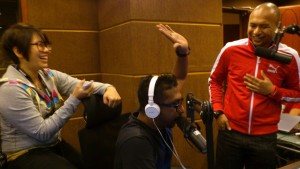 Super happy crew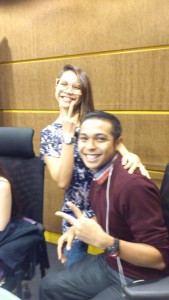 Hunny posing with Naqib from 8tv Quickie
We put the aspiring hosts through a challenge each of commentating on a dance video. Naqib was given this:
HAHAHAHAHAHHAHA!! Naqib did awesome. Leanne was given a home video of 3 year old girls dressed as leopards and dancing in a row while Dennis attempted to commentate on a professional ballet troupe performing the Nutcracker. Both failed miserably. Much to my amusement.
Facebook Comments