Somebody Plagiarized Me And I Want To Sue
So I keep meaning to write proper posts about being a Ninja Housewife.
I realize at the moment it's mostly archives from my old blog when I worked in radio and a sprinkling of recent posts that are completely random.
This post is also not about being the Ninja Housewife.
Bear with me!
I'm still getting back into the groove of blogging for myself. After spending three years blogging as other people, I've forgotten what my blog voice is.
Ah… The dark side of being a ghost writer…
 Not really. I love my job.
Anyway. This website is ugly. So I thought I'd get some images of Google to make it pretty.
Just for kicks I googled Laila Ninja.
(My real name is Laila, in case that isn't clear 🙂 )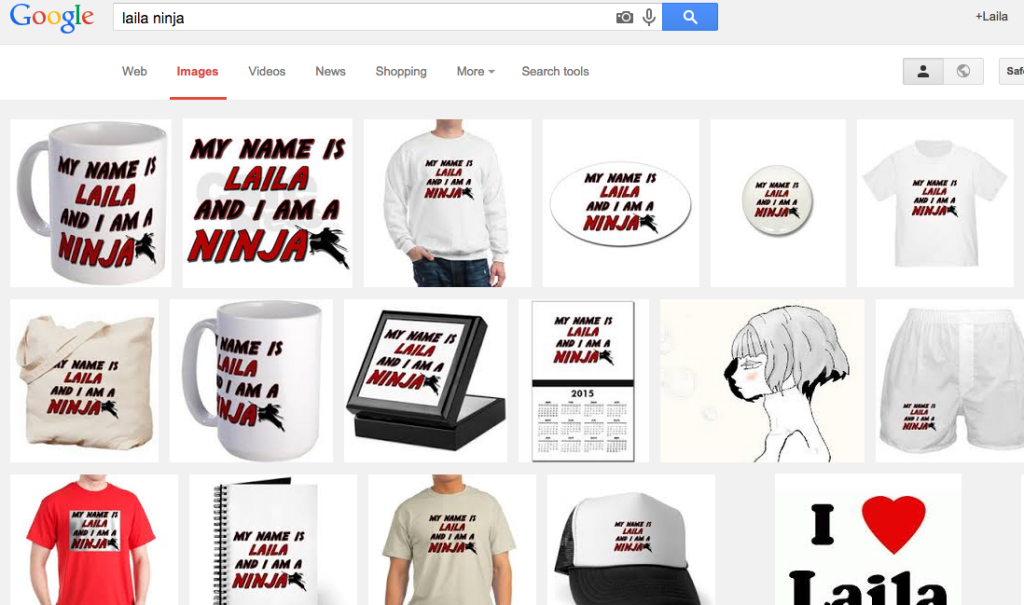 You have no idea how weird it is to see your own name and your unusual profession advertised as merchandise.
The first thing I did was send the link to the hubby.
He did not react to it at all until the next day over dinner when he out-of-nowhere mentioned, hey that laila ninja thing is cool.
But I was freaking out! It's so weird to me.
Of course I'm not plagiarized or anything. I just started this website a month ago.
It's just that I've been Laila and a ninja for the past 28 years. The only thing is that I'm the only one who knew about it.
Anyway, now I want my own merchandize. The hubby is a designer and has his own clothing line. Well, we both have our own clothing lines. Kinda sorta how we met.
What were we talking about?
I want to buy all the "My name is Laila and I am a ninja" merch.
And then there's this: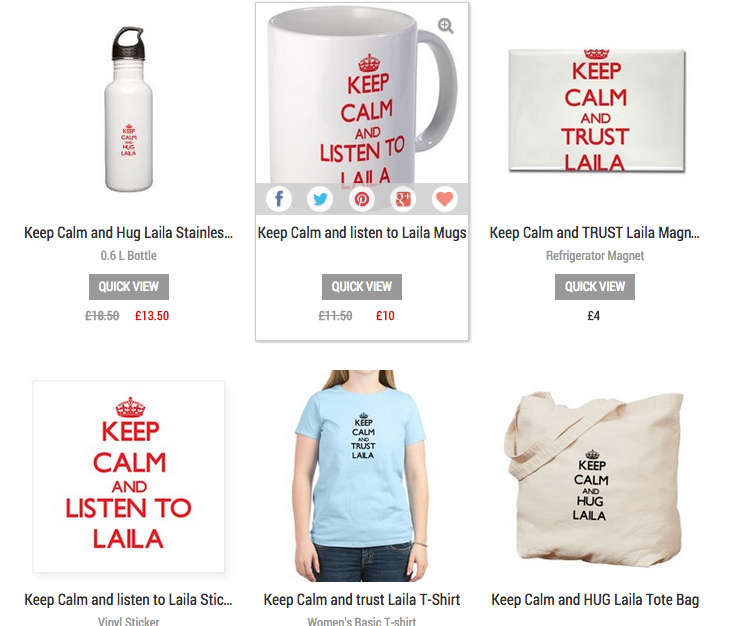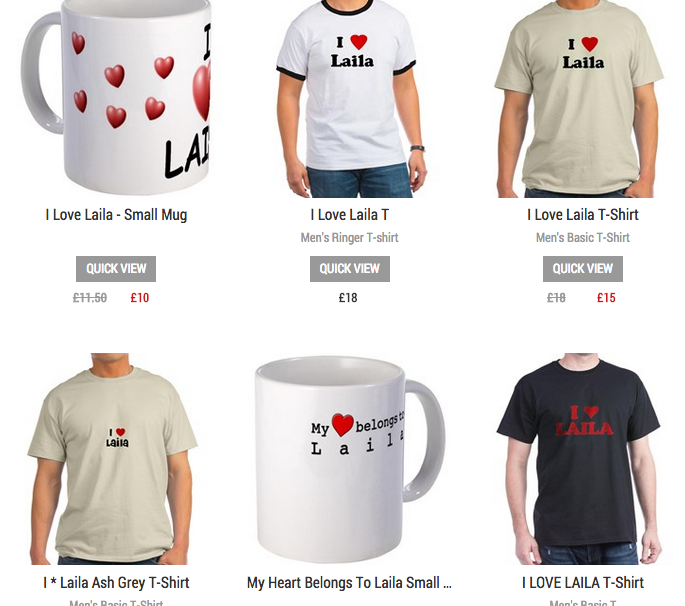 There are dozens of products under a line called "I Love Laila."
I am assuming it must have been started by one of my exes.
Facebook Comments