Starbucks Mooncakes Look Better Than They Taste
One of the many perks of working at SAYS.com is that we receive a ton of freebies and goodies almost daily. Today, we got two beautiful boxes from Starbucks, filled with their new mooncakes and cute little coffee cups.
I remember a few years back I absolutely LOVED their mooncakes. They were the soft skin type. I forget the proper name. I like those. The flavours were weird but they worked. Or maybe I had bad taste in the past. I don't know.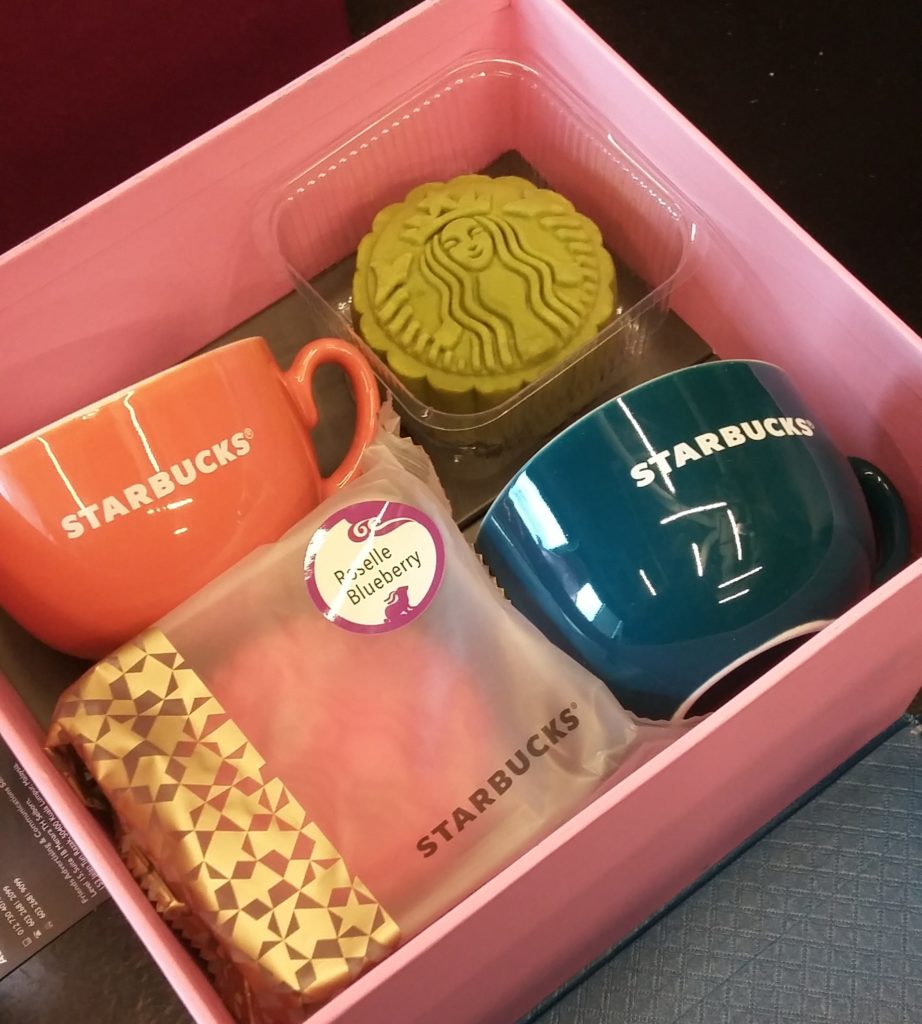 There are three new flavours of mooncake this year from the creators of coffee-monstrosities:
Green tea with a lime centre – smells really fresh and tastes like the air freshener you hang in your car
Rozelle with blueberry centre – it's a scary and unnatural shade of pink that tastes of overly sweet bubblegum
Peanut butter brownie – not enough chocolate, tastes like coffee, very disappointing, the best of the lot
Please don't spend money on the Starbucks mooncakes. Go work at a place where they'll deliver them to you for free. Sorry, Starbucks. No glowing review from me. Hahaha.
Also, would just like to add a story about a recent trip to Starbucks.
I was a Starling Mall, Uptown and stopped by to get a latte because it was the only cafe open. A tall latte is RM12, which is ridiculous honestly. The barista suggested I top up 30sen to get the breakfast. Apparently the breakfast set is RM13. You get to choose from a selection of food and get a cup of coffee for free.
So I was like, ya ok. I can give the sausage roll to the kids.
The bill came to RM16. Wtf.
Starbucks. You suck. Overpriced, shitty coffee concoctions that are mostly sugar and nothing else. Ok that's all.
Facebook Comments