Sulaiman's K-Pop Gwiyomi-Wonder Girls Dance Performance Makes Me Happy
Some people are just natural dancers. They move effortlessly, their timing is perfect, and they dance with a joy that you can feel while watching. Sulaiman is not like this. At all. I love watching him perform. He's just so cute. You can tell he's totally not into it at all, but because he's wonderful, he does it anyway.
Sulaiman has been practicing for his year-end kindergarten concert for months now. Last year, he was a pirate. So I was super curious to know what he would be doing this year.
Me: Are you going to be a pirate again?

Sulaiman: No Mama.

Me: Are you going to be a cowboy? A ninja? An animal? A treeeeee?!

Sulaiman: Noooooo.

Me: Then what?!

Sulaiman: I'm going to be a handsome boy.

Me: -_-
Turns out, his class performance this year was K-pop!
See this handsome K-pop boy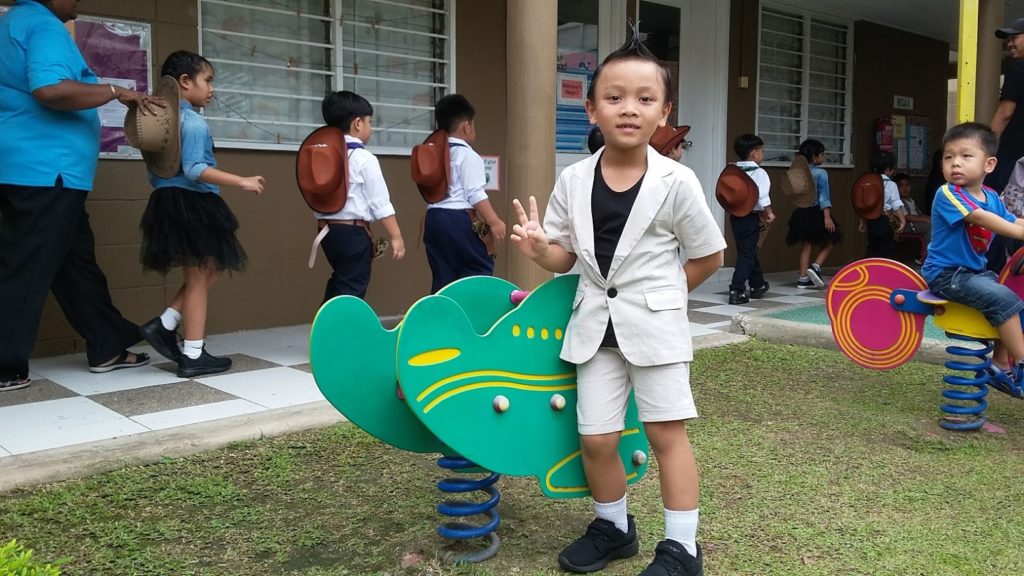 Heehee.
After that I kept asking him to show me a sneak peek of his performance…
Me: Will you show me a bit of your dance?

Sulaiman: *big sigh*

Me: Pleaaaaaase… I really wanna seeeeee…

Sulaiman: *even bigger sigh, stands up*

Me: Wheeeeeee!

Sulaiman: *walking*

Me: Ok, so first you walk…

Sulaiman: No Mama. I'm leaving. *walks out the door*
I crai.
Watch Sulaiman's K-pop performance!
The wait was totally worth it. I am biased. I don't care. He's so freakin' cute.
I love how unenthusiastic he seems about the whole thing. Hahahahaha. Little baby.
This side-to-side head thing:
So many movements to remember. I want to GIF the whole video.
Sulaiman came home from school one day feeling really down because… he didn't know how to skip. I tried to teach him but he said it's too hard. He's not really the athletic type, bless him. I could watch this GIF of him "skipping" all day. It's the effort that counts!
His final pose tho! Heeheehee so cute!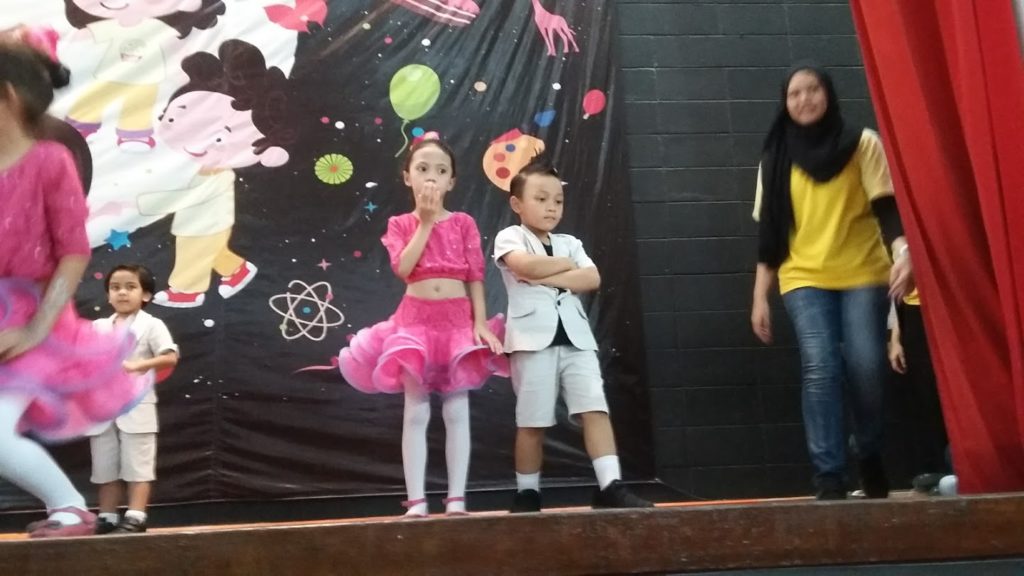 Afterwards I asked him if he enjoyed himself, he said "yeah." So unconvincing. Oh well, I think I have maybe 3 years left of Sulaiman's performances to look forward to.
Ohmygosh I nearly forgot. This is one of my all-time favourite kids' performances ever… Sulaiman as a fish when he was 3 years old:
He laughs when he watches this video. I laugh too. His face. I cannot.
Facebook Comments