Super Delicious Birthday Lunch At Vine Cafe In Starling Mall
It was KetoJules' birthday so we had a special lunch at Vine Cafe in Starling Mall and it turned out to be super delicious. Thank you KetoJules for being born. Sorry I take not nice picture of you.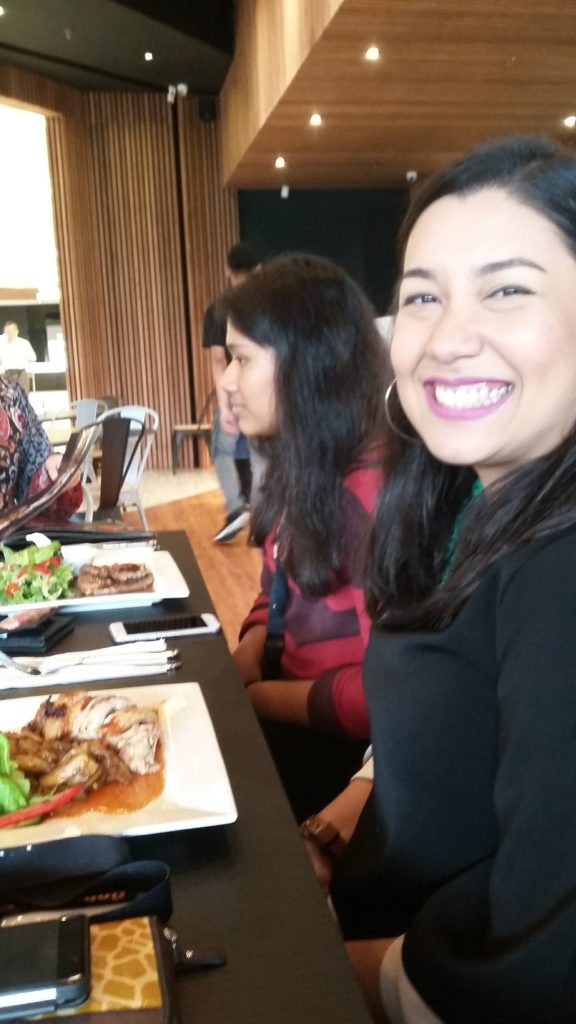 The Food
It took a long time for us to order because honestly, everything sounds really good on the menu. There are burgers, pastas, steaks, lamb chops, and more awesome mains.
First I ordered the Beef Carbonara. Then I switched my order to the BBQ burger. I do not regret my decision one bit. It was so yummy. The burger was juicy and fat. The BBQ sauce was smoky and slightly tangy. The caramelized onions were tender and sweet. There was melty cheese. And the fries! Omg. Super fat potato fries. I love them.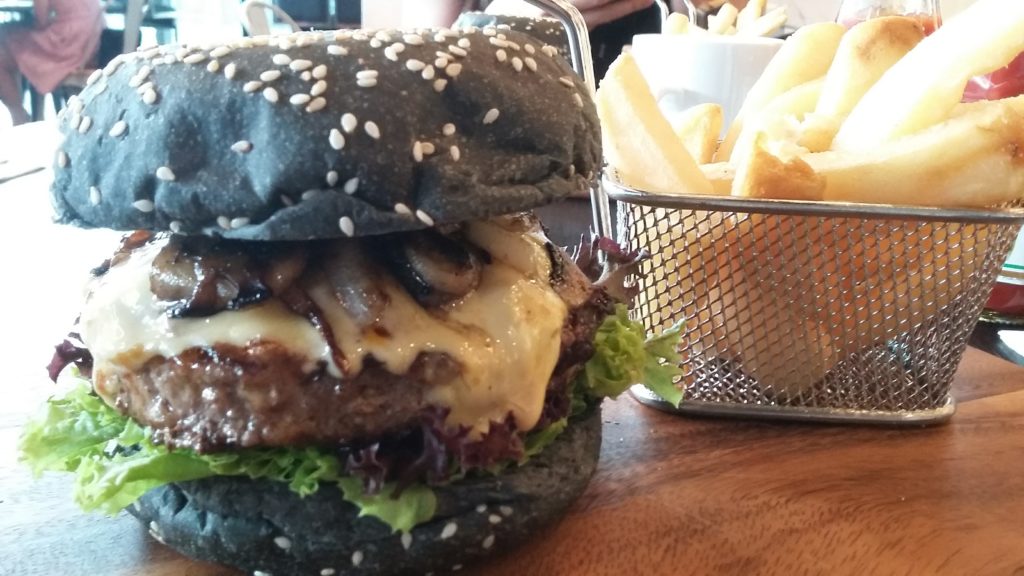 Because Gowri is the best human in the world, she took pictures of the food at her end of the table for this blog too. Thanks lil gow gow. Here are the lamb chops:
Gowri's steak, which she said was SO GOOD. It looks SO GOOD. Fat and tender and pink. Mmmm…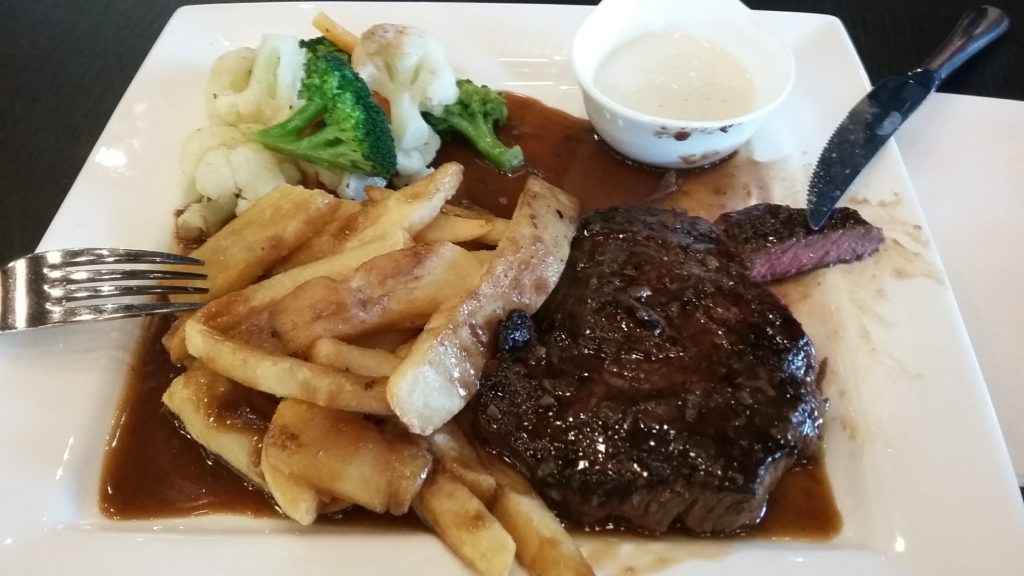 Esther ordered baked eggs and it was the most disappointing of all the meals. It… looks sad. And didn't taste very good. I tried a bit. The sauce on the inside was so sweet and the ground beef was chewy and mostly cartilage 🙁 Don't order this.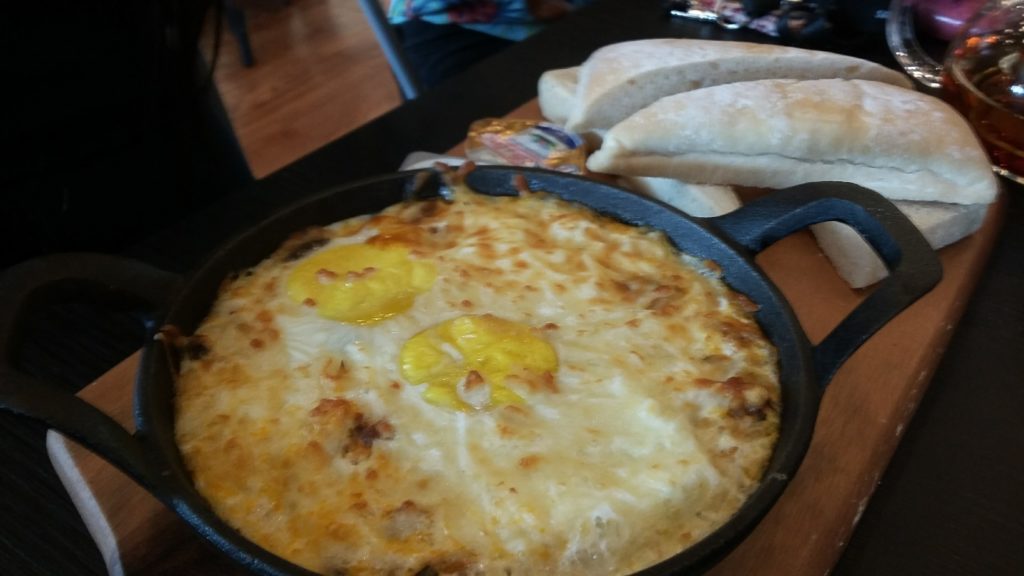 The birthday girl had Chicken Roulade. Is that how you spell it? I don't know. Stuffed chikin. That sauce looks divine.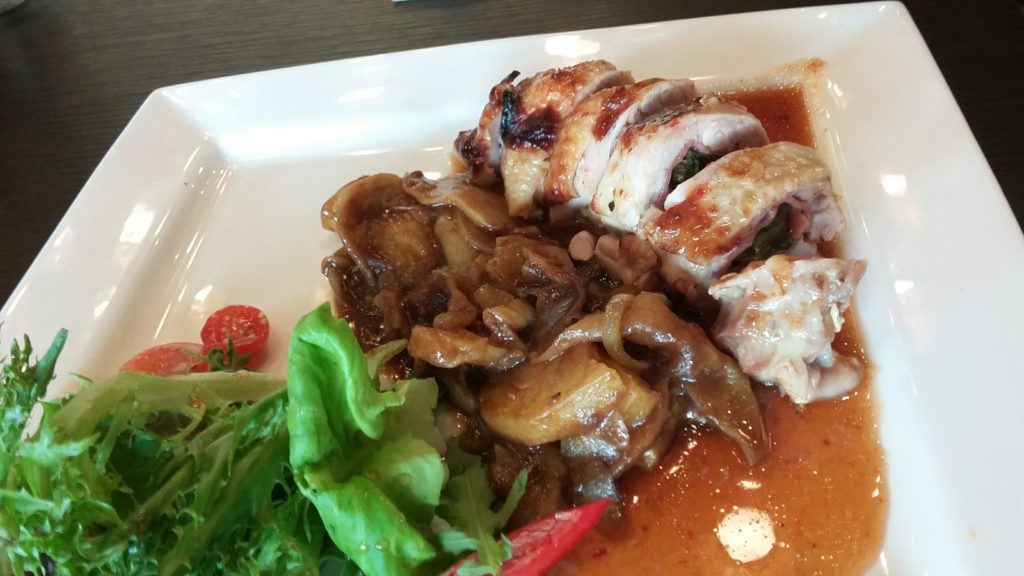 Then we shared a mille crepe cake afterwards. And when I say share, I mean everyone took a nibble and I gobbled up the rest. I am such a cow. It was very rich and chocolatey and sweet.
FOOD: 4.5/5
The Ambiance
It's randomly fancy and they were playing a korean food show on the tv. But why tho?
There's also a row of computers along a wall. Is it supposed to be an atas cyber cafe? I don't know.
There are four seating areas. We're at the main ground floor. Then there are like two rooms at an elevated level. One for smokers and one for non-smokers? I did not bother checking. Oh, and there's an outdoor seating area.
It's not so kid-friendly, which means it's awesome for adults. Yaaass.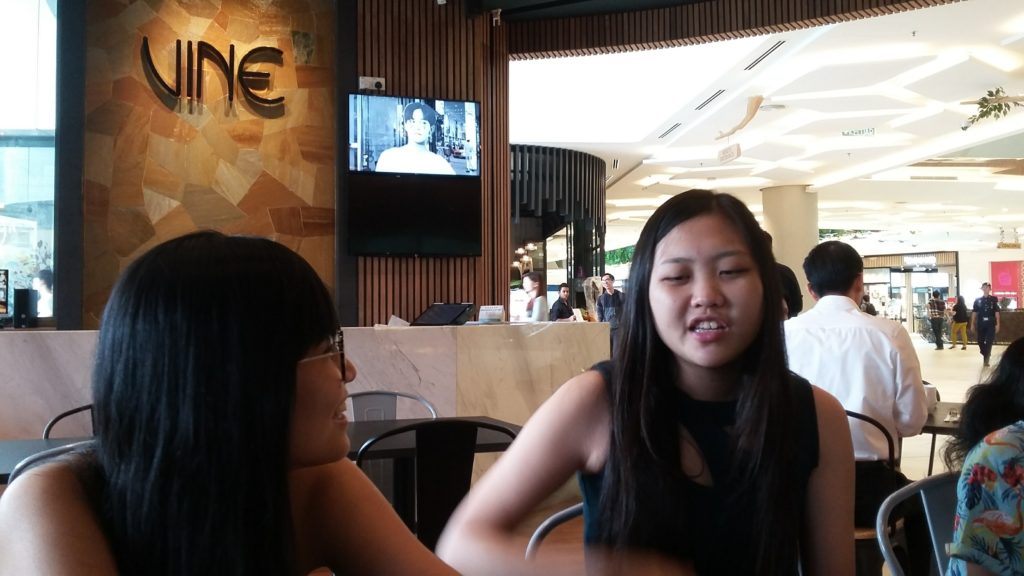 AMBIANCE: 4/5
The Service
The waiter was nice. He recommended dishes to me when I asked. He forgot to take our drink order but it's ok. There's always staff nearby if you need help. Yeah. Good. The dishes came out one by one though. That was a bit annoying. By the time the last dish arrived, the first dish was super cold.
SERVICE: 3.5/5
Final Thoughts
I love it. It's pricey. Not super expensive. The steak was RM35? My burger was around RM25 I think. The iced lemon tea was bottomless and cost RM8. I tried to drink as many glasses as possible to make it worth that RM8. I was very full and happy afterwards.
OVERALL: 4/5
Vine Cafe Details
Location: Concourse Floor, The Starling Mall, Damansara Utama
Opening hours: 10 am – 10 pm | Monday – Sunday
You can find out more about Vine Cafe on their Facebook page.
If you'd like me to give your restaurant a Mama Review, let me know in the comments below! I write for free and pay for my meals haha!
Facebook Comments