Super Simple Milo Mug Cake Recipe For Kids
Once Ayub was done with his Spaghetti Aglio Olio for picky eaters, we moved on to making dessert! Yay. Originally he wanted to make an ice cream sandwich. I love how he thinks I'm the kinda mom who knows how to make ice cream sandwiches. I am not. Plus the recipe called for an oven and ours is broken 🙁
So instead he made a milo mug cake! Shoutout to Mr Ninja for driving to three different stores on a Sunday evening to look for flour and sugar. Lol.
Ayub's super simple Milo Mug Cake recipe
Super simple because you just mix it together and bung it in the microwave.
Ingredients:
4 tablespoons of self-raising flour
2 tablespoons of white sugar
4 tablespoons of Milo
2 tablespoons of full cream milk
2 tablespoons of vegetable oil
1 egg
Method:
Mix everything together
Bung it in the microwave for 3.5 minutes
Eat it
Here it is with pictures!
1.Pretty ingredients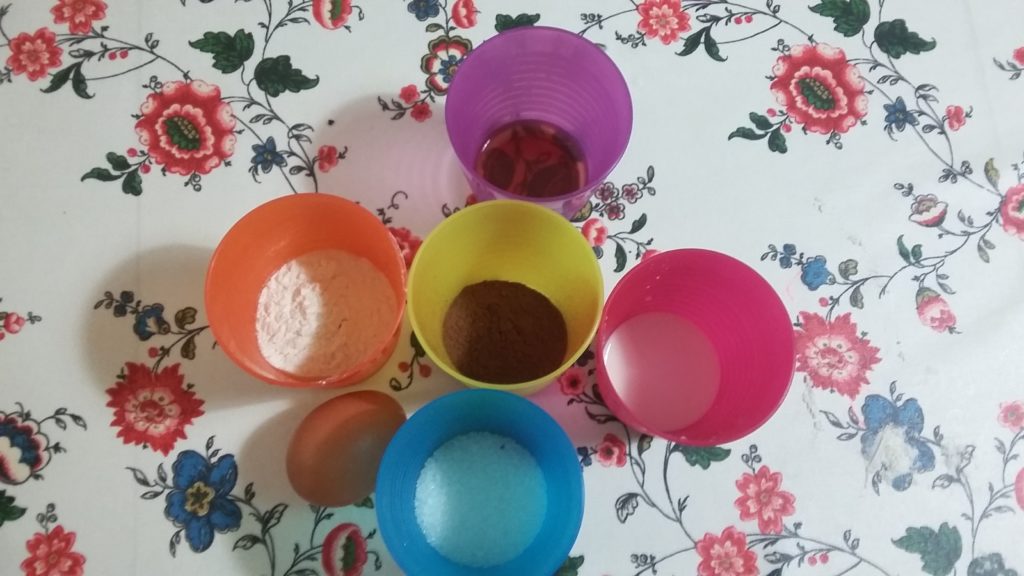 2. Mix it all together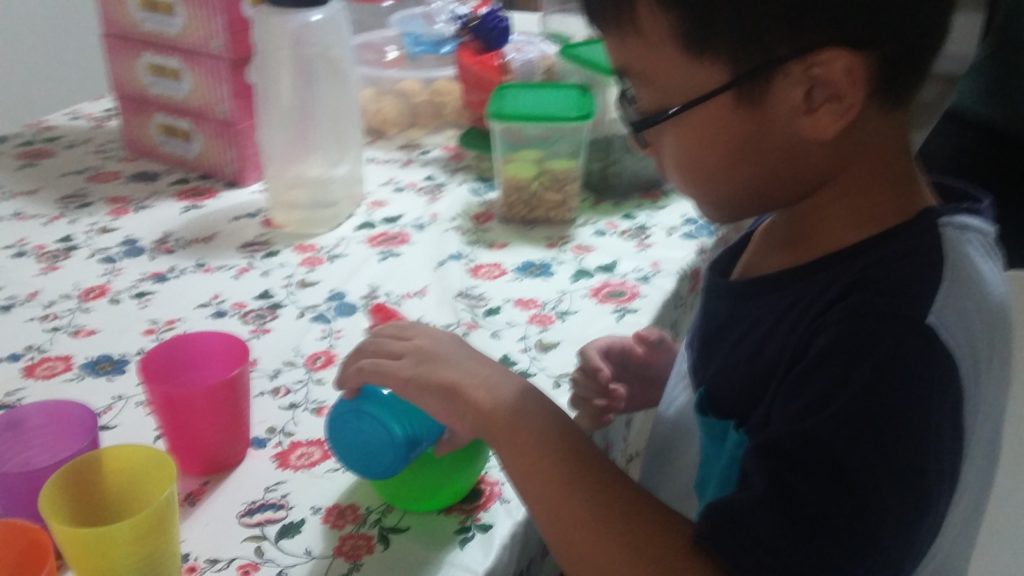 3. Keep mixing…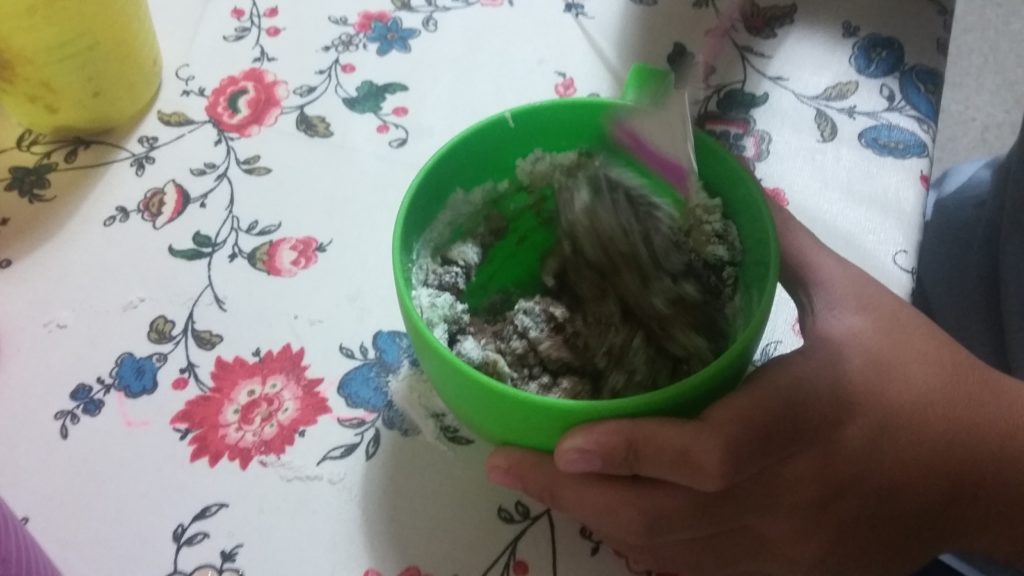 4. Until it looks like this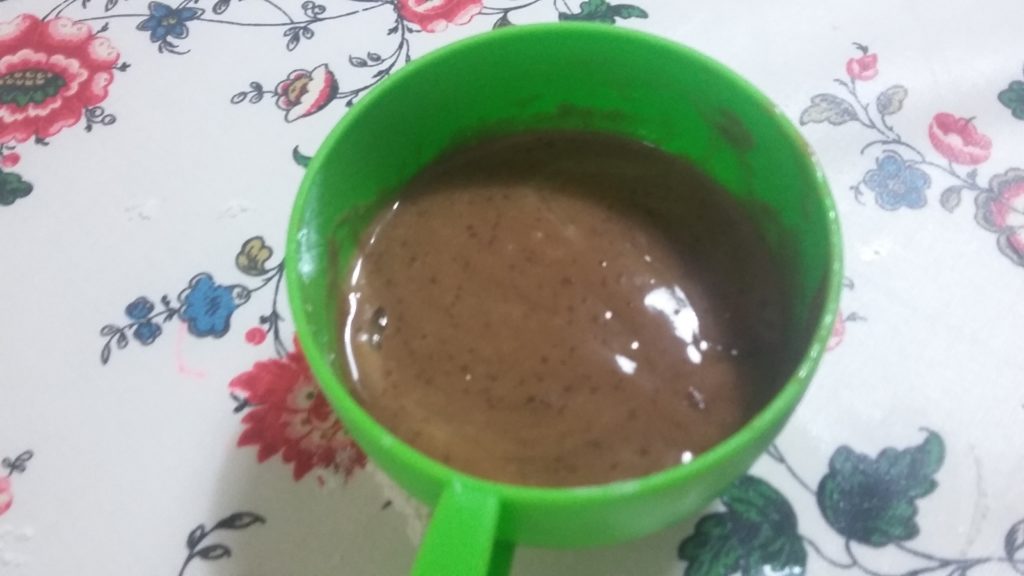 5. Put in the microwave for 3.5 minutes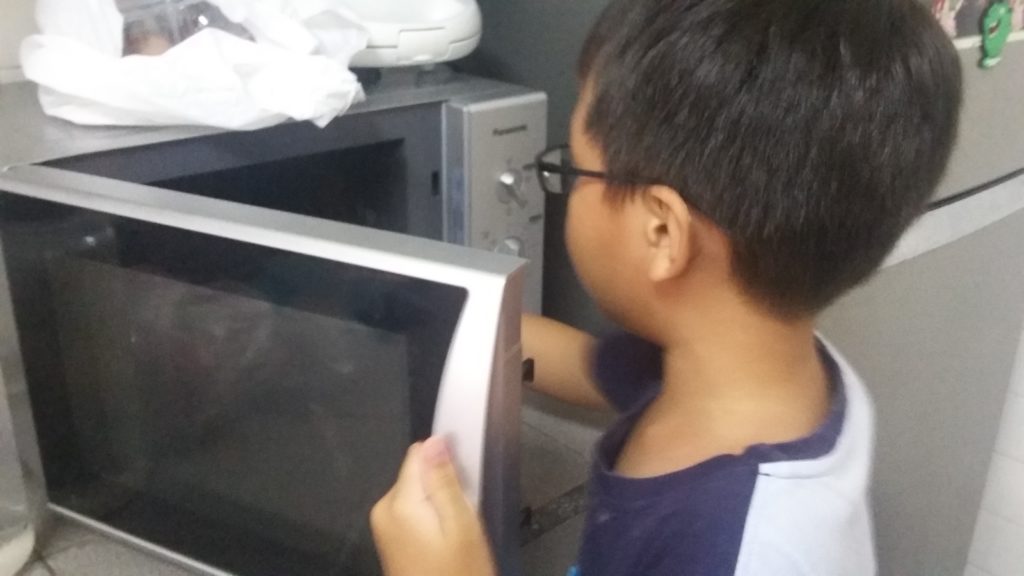 6. Giggle and laugh and ooh and aah with your little sister as the cake rises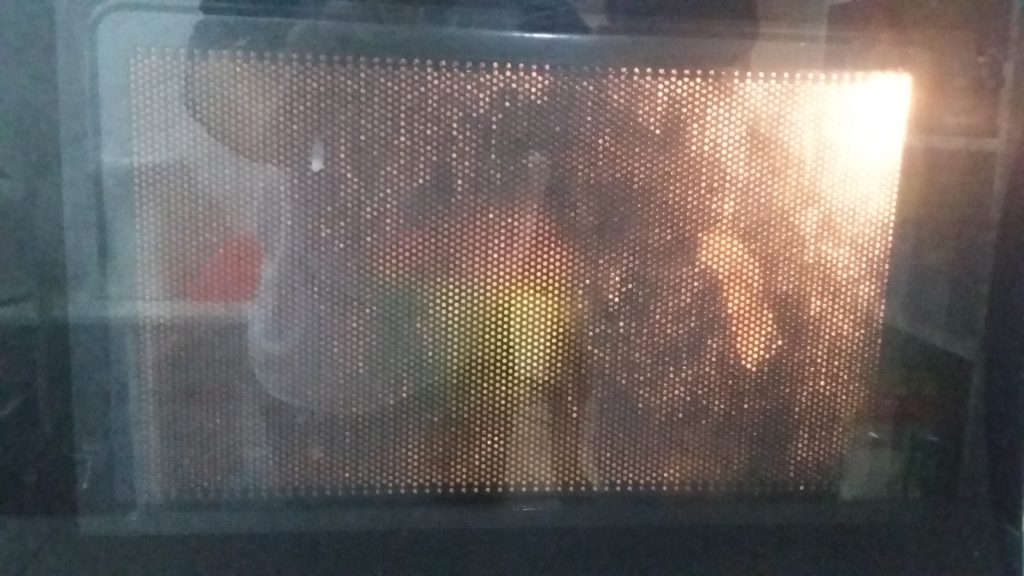 7. Ta-daaaaa!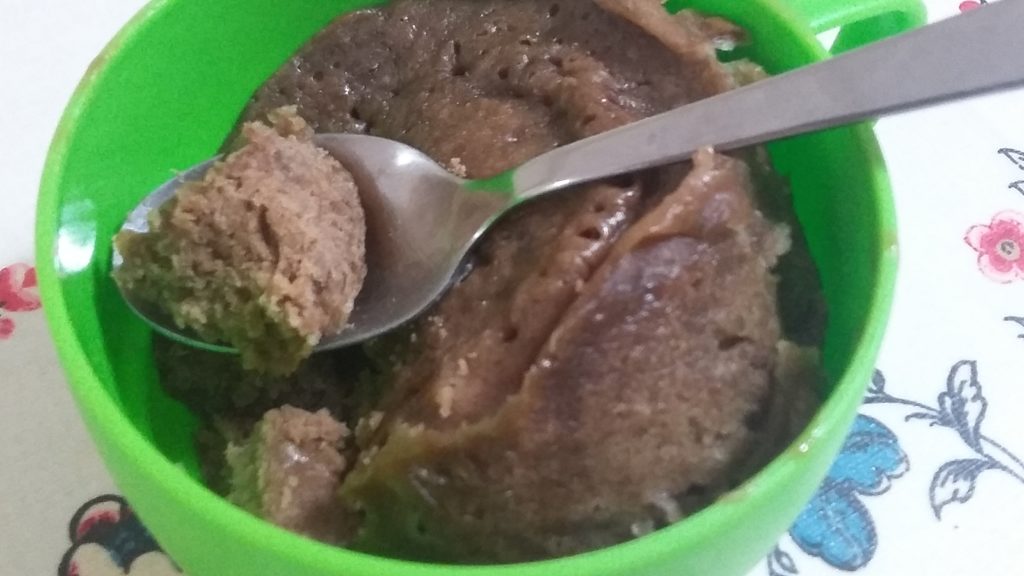 I don't know what this is supposed to look like but it did not look very nice. Hahahaha. Ayub and Sulaiman ate it up and said it was suuuuuuper yummmmmyyyyyy! It's like a moist milo sponge cake I guess.
If you have a better recipe please tell me thanks.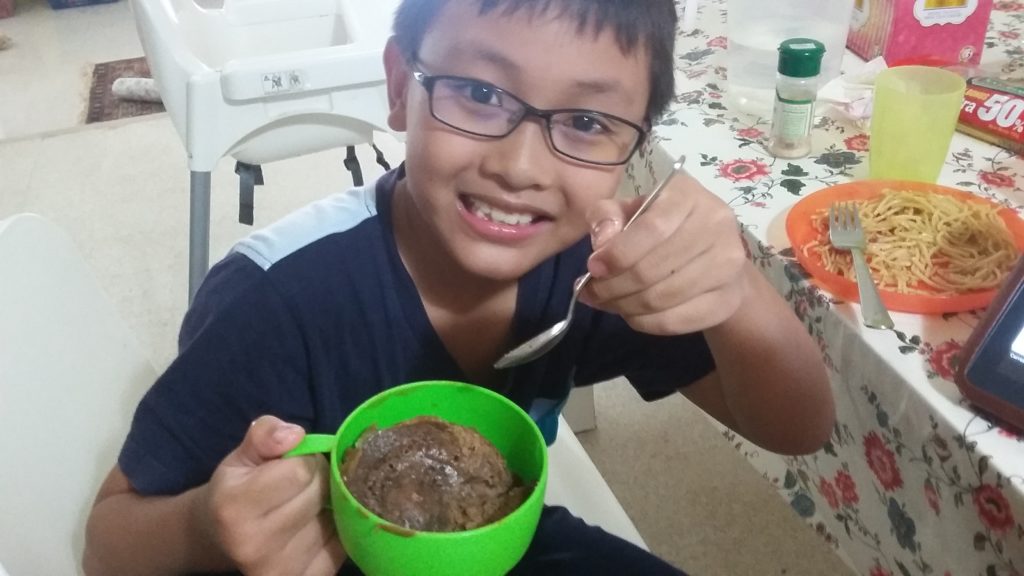 Ayub was very proud of himself for making both the spaghetti and milo mug cake on his own. And I'm very proud of him too. Good job baby!
Facebook Comments