The Best Child Care
I was 21 when I had Ayub. I knew nothing about
child care
. I depended heavily on my mother, which isn't a bad thing, but in retrospect, I should have depended on myself. Fortunately for me, Ayub is an amazing kid who managed to wean himself off all things baby, including bottles and pacifiers, making parenting easy for me.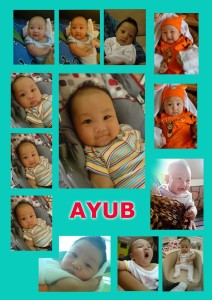 One thing I still have trouble with is his diet. I think children by nature are fussy eaters, especially little boys. Ayub is halfway between toddler and pre-schooler. His diet consists mainly of rice, eggs, noodles, eggs, waffles, honey, eggs and chocolate. The only vegetable I've seen him eat is a carrot. Even then, it was a few tiny cubes before he decided he wanted 'egg only'. My baby lost a lot of weight in the first nursery I sent him to. I suspect it's because they didn't have the patience to feed my fussy eater. It's hard with outside child care. You never know what the caregivers are like when the parents aren't watching.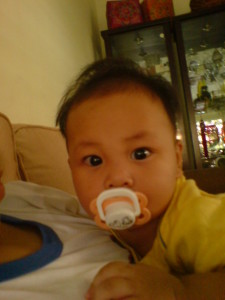 Anyway, I gave up on cooking for Ayub a long time ago after countless amounts of food wastage. But I stumbled upon
this
and I LOVE it! First on the list are honey banana sandwiches. I don't know why I never thought of them. The only fruit Ayub eats is banana. Then there are recipes for spinach pasta and peanut noodles. Simple and healthy. I'm definitely gonna try them out and will post up pictures of my attempts at cooking. Lol.
Facebook Comments