The Viral Street Burgers From Sixty Bites At TTDI Are Worth The Hype
So we first tried Sixty Bites last year after we completed the WWF 2017 Earth Hour Night Walk and were not impressed at all. I believe they only had a choice of chicken or beef? The burgers were expensive, unseasoned, no special sauce, and just all-round bland.
Then a few months ago Esther sent me a link to the Sixty Bites Facebook video and the burgers looked dope. I sent the link to Mr Ninja like "I WANNA EAT DIS!!!" and he was like "wat. dis?" so I was like "YAAAAAAS!!!" and he was like "I bought this for you already, you hated it" then I was like "I have no recollection of that."
The first attempt to buy Sixty Bites burgers in TTDI
Mr Ninja is the best. After I told him I wanted Sixty Bites burgers, he went out to get some. It was probably around 10pm? He called me from the stall. The wait time was 1hr 30mins. "Do you want me to wait?" NO I WANT A BURGER NAO!
So he aborted the mission and came home with some good ol' Ramly burgers.
Apparently there were something like 10 burger orders ahead of him so before he could even reach the stall, the burger guy told him about the long wait time. Crazy.
The second attempt to buy Sixty Bites burgers in TTDI
See 'The first attempt to buy Sixty Bites burgers in TTDI'.
The third attempt to buy Sixty Bites burgers in TTDI
Mr Ninja decided tonight was the night we would eat Sixty Bites burgers. So he drove out to the stall. Ordered the burgers. And came home to play video games for an hour. After an hour, he went back to the stall and picked up the burgers.
THEN HE CAME HOME AND ATE HIS WITHOUT ME.
He didn't even tell me he bought them. You know? I was upstairs in my room. He came home and ate them downstairs by himself. What a weirdo.
They serve four burgers:
Chezburger – homemade ribeye patty topped with cheese, onion confit and mustard, sandwiched with Lebanese buns (RM9)
The Chili Chez – the Chezburger topped with "Mexican" chili con carne (RM12)
The Hannibal – masala spiked lamb patty with spicy-sweet mango chutney mayo and marinated grilled aubergine (RM15)
Hail Caesar – Lean chicken patty served with crisp lettuce, caesar sauce and chilli flakes (RM9)
Behold the Sixty Bites Chezburger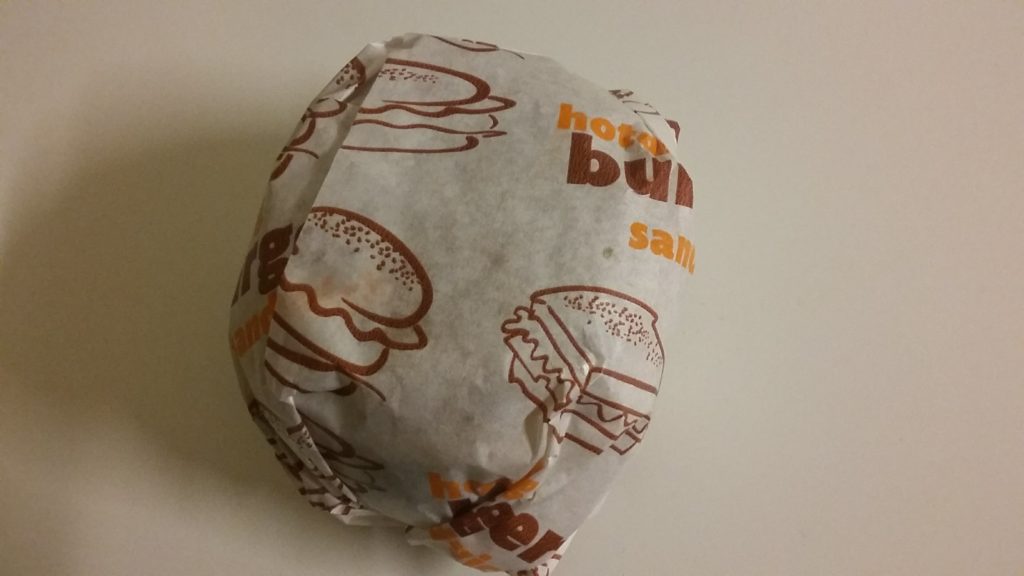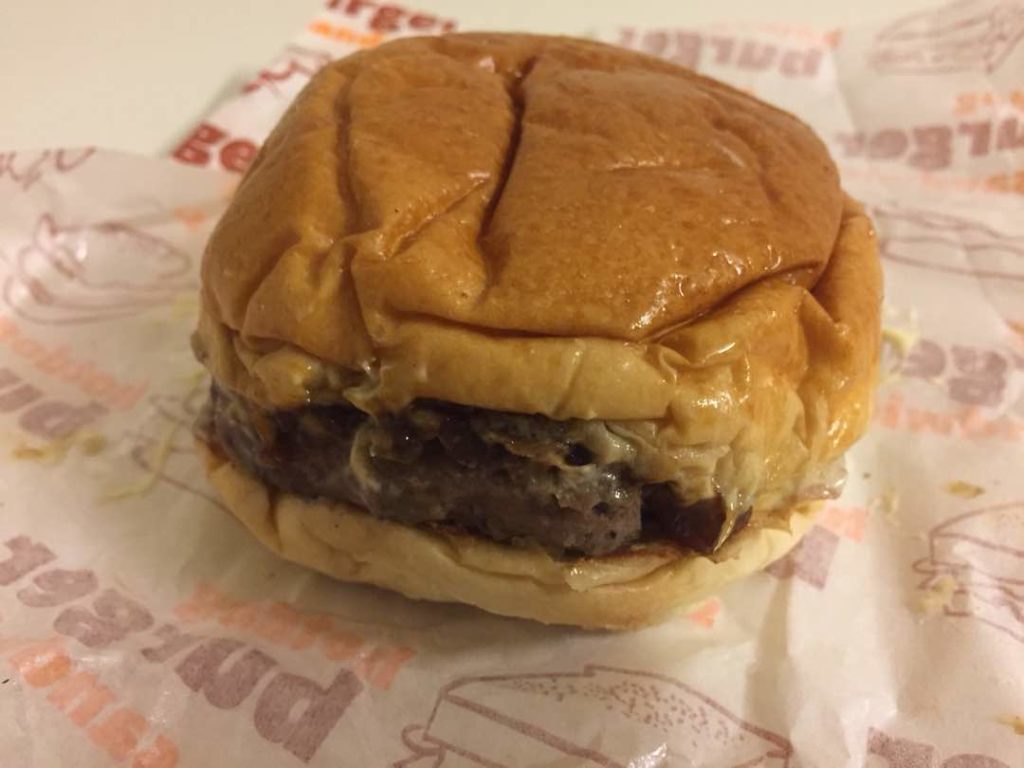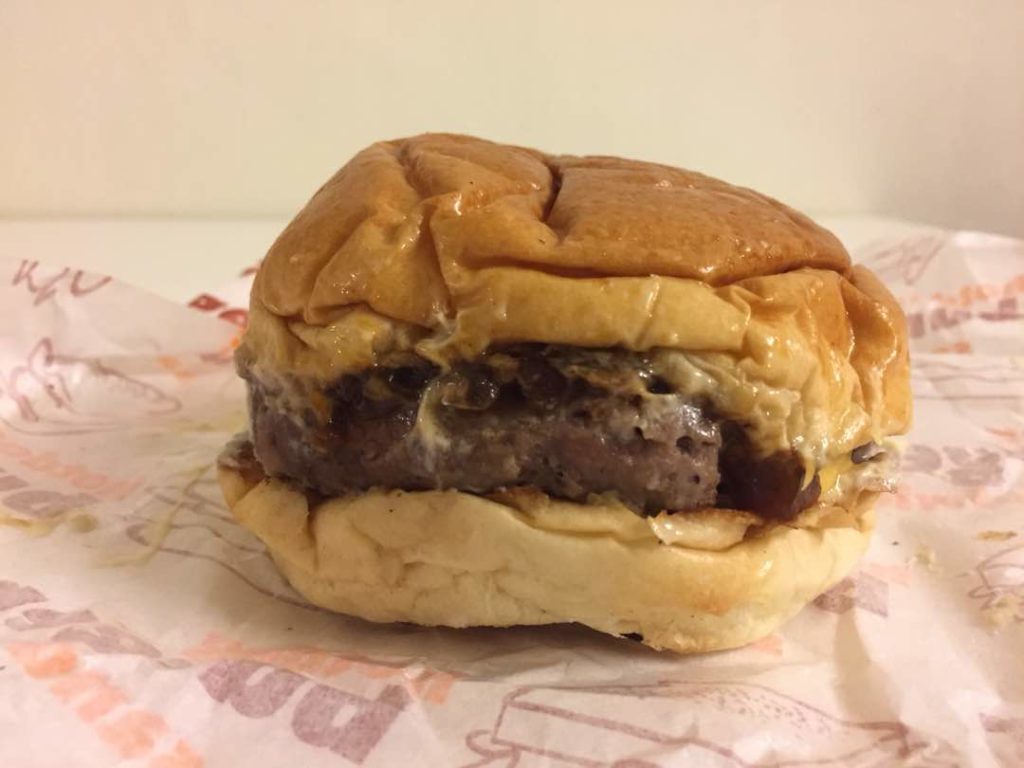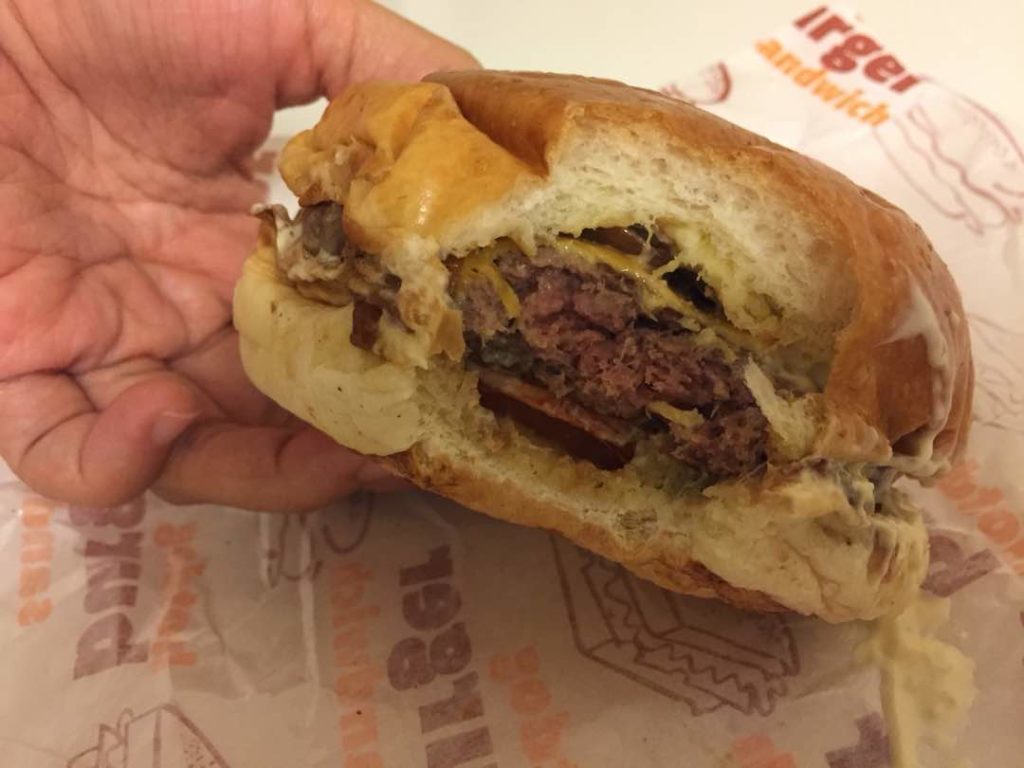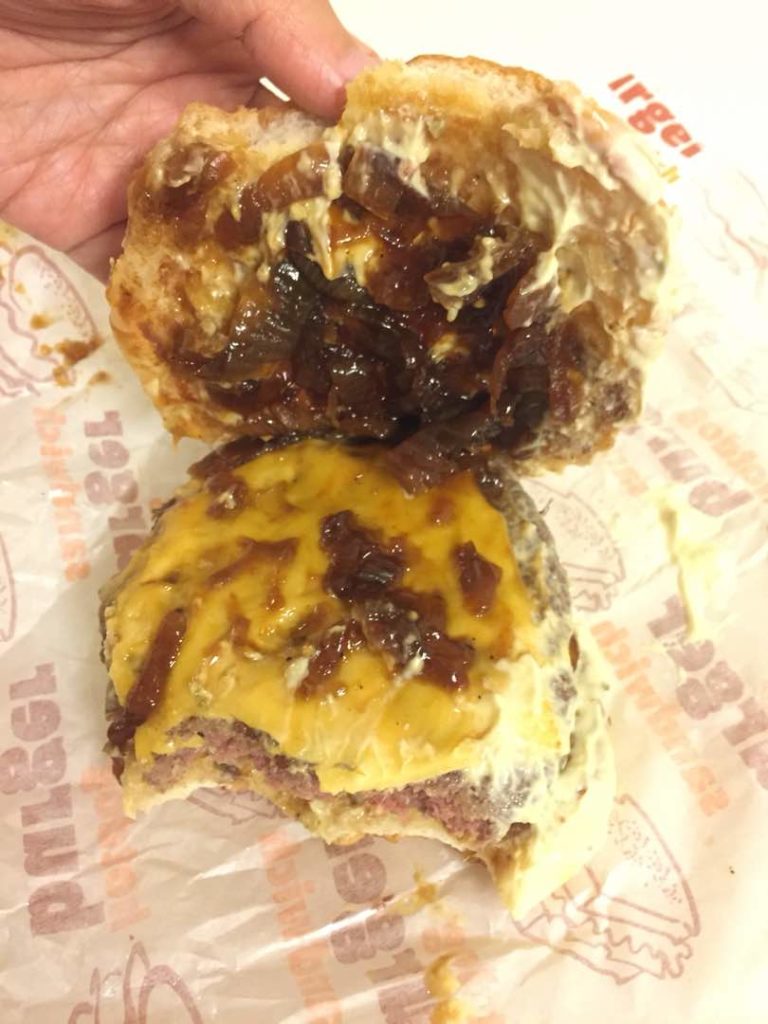 It was honestly delicious
The beef was actually really succulent and juicy, well seasoned and tasty. I could just eat that patty on its own, it's so good. Cheese is cheese. Who doesn't like cheese.
And the onion confit… omg. Sweet, tender, juicy, and packed with flavour. I vaguely remember them having onion confit in their earlier burgers that we had a year ago. It was nice but there was so little of it. Now they're really generous with the helping and it makes the burger really special.
Not sure if people are driving all the way from Gombak just because of the first-time hype or because they're repeat customers. I mean, we'd definitely go back for burgers, but only because the stall is practically walking distance from our house.
Final Thoughts
Love it. Will send Mr Ninja to make orders and pick up from now on. Worth the 1hr+ wait at the stall? I have no idea. But I would never wait that long by the roadside for a burger.
You want burger but dowan to wait? Come lepak at my house, we send Mr Ninja go order for us.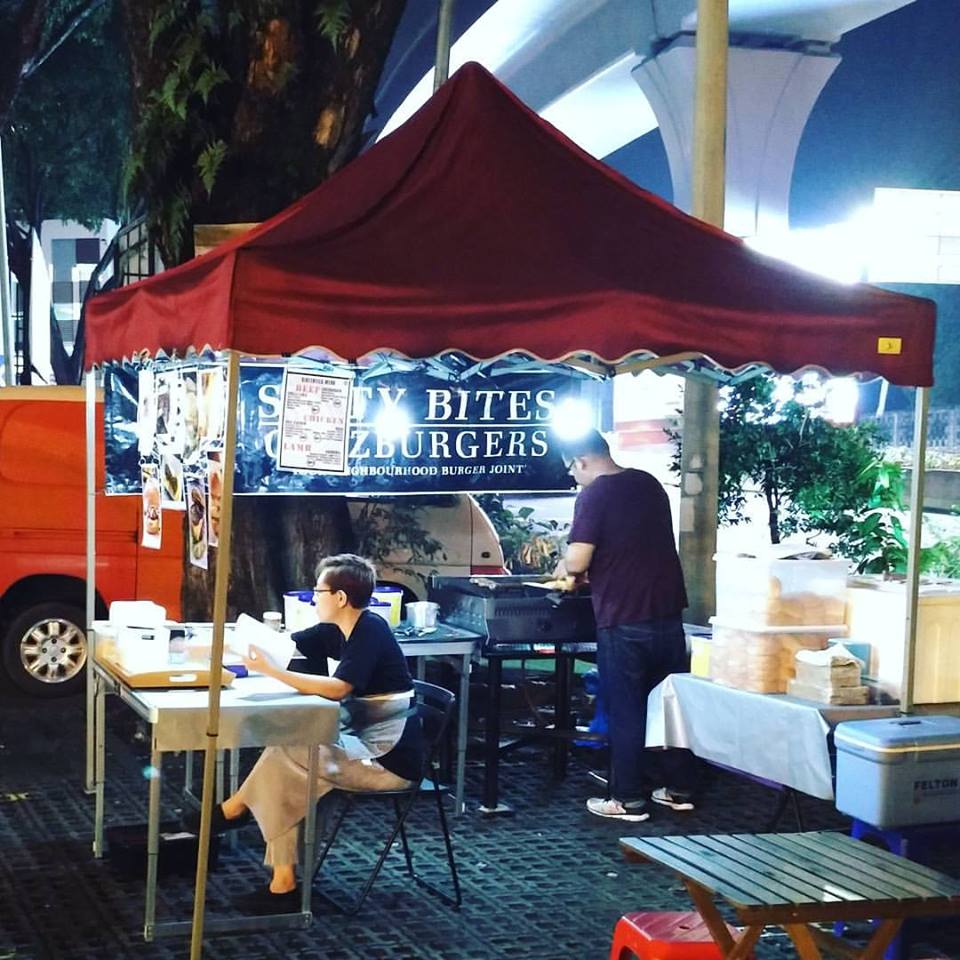 Sixty Bites Details
Location:  Sixty Bites is a pop-up shop so they move around but they'll mostly be around Taman Tun Dr Ismail, at the Pinggir Zaaba area
Contact: sixtybites@gmail.com | 012-354 7517
Opening hours: I have no idea. 8pm onwards I think? On certain days only?
You can find out more about Sixty Bites at their Facebook page.
If you'd like me to give your restaurant a Mama Review, let me know in the comments below! I write for free and pay for my meals haha!
Facebook Comments