There's A Cartoon Network Cruise Ship So You Can Have A Legit Adventure Time!
For the first time ever, you'll be able to set sail on Cartoon Network's very own cruise liner! Go on vacation across the seas with some of your favourite CN characters on the Cartoon Network Wave.
The cruise ship is the result of a partnership between Oceanic Group (Asia-Pacific's leading cruise management company) and Turner (the global media giant behind Cartoon Network).
Look how cool the ship is: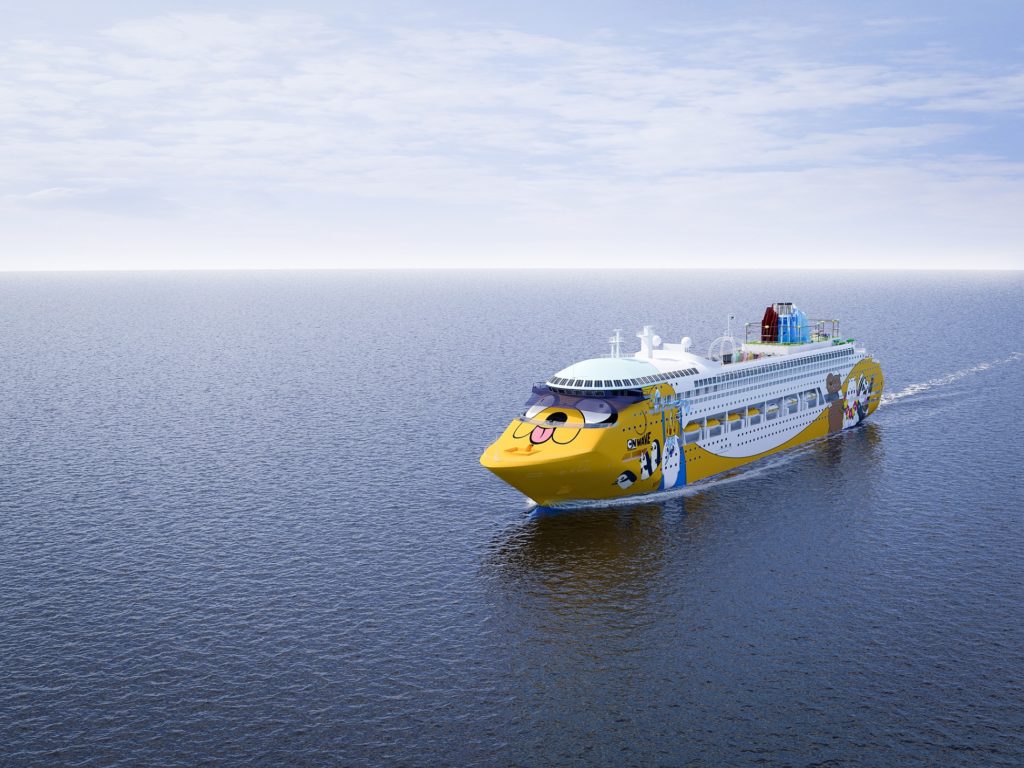 It's as if Jake transformed into the cruise ship you guys! I am so excited.
The maiden voyage departs from Singapore in 2018
The Cartoon Network Wave is set to make her maiden voyage in late 2018 from its home port of Singapore. The ship includes an 11 guest-deck and can hold 2,000 guests at a time.
While there are loads of Cartoon Network-branded restaurants, theme parks, waterparks, planes and trains… this is the first time a cruise liner has undergone a full Cartoon Network transformation.
Here are the confirmed characters you can party with on-board the cruise ship:
Finn, Jake, and the rest of the crazy crew from Adventure Time (I really wanna hang out with Marceline omg I hope she sings her song about her dad taking her fries).
Ben 10 and his host of alien incarnations
Blossom – commander and the leaaader, Bubbles – she is the joy and the lauuuughter, Buttercup – well she's the touuuughest fighter…
Grizz, Pan Pan, and Ice Bear!!! WHAAAAT. We Bare Bears. In case you've been living under a rock and don't know who they are.
There will be many more but we'll just have to wait and see 😉 You can look forward to a huge variety of entertainment, activities, and recreational features. Of course there will also be tons of retail and food options.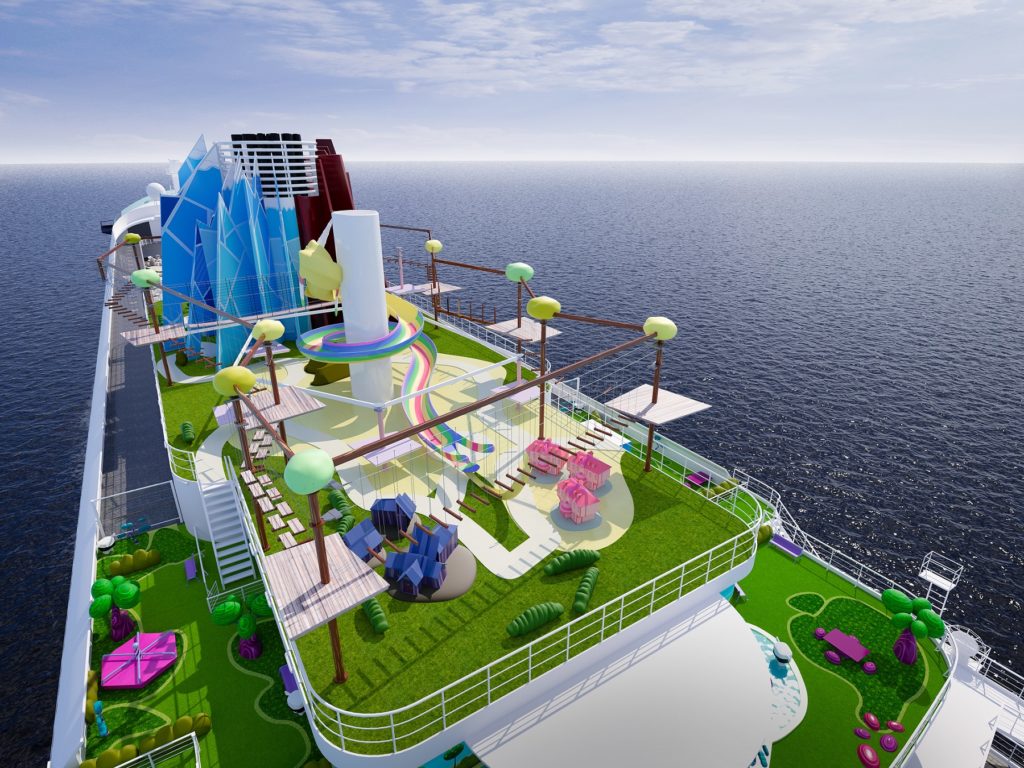 Everything to look forward to on the Cartoon Network Wave
There will be an impressive line-up of movies, parties, and live shows. Here are the blockbuster highlights:
Night Glow Party
From retro nights to circus shows to foam parties, groove with The Powerpuff Girls, We Bare Bears, Teen Titans, and many more at our thematic Night Glow Parties.
Rope Adventure Park
It's Adventure Time! Get your adrenaline pumping as you join Jake and Finn in navigating an elaborate rope course!
Bravo's Place
Score a date with Johnny Bravo in this classic American Diner and enjoy traditional American fare done just the way you like them.
Indoor Herb Garden
Step inside our cosy herb garden and be greeted by the aroma of basil, rosemary, thyme and other fragrant herbs. You might even bump into Chowder gathering some herbs for his next recipe.
Power Cage
This is not for the faint-hearted: expect to get an overdose of Chemical X – for X-treme factor – with gravity-defying circus acts certain to leave jaws dropping. You have been warned.
Young Tooniverse
Young Tooniverse features indoor and outdoor spaces for kids aged 4 to 12 to explore, play and join in the merry activities along with your favourite Toonix pals! Expect to be thoroughly entertained by the myriad of happenings taking place at Young Tooniverse.
The Triplex Suites
Spanning across two bedrooms, each suite comes with a Jacuzzi, a family lounge, and a fun play corner that doubles up as a third sleeping area. Power up for the day's adventures along with the stars of We Bare Bears, Adventure Time, Ben 10 and The Powerpuff Girls. Also, did we mention there is a slide in the suite? Only two suites are available!
Sail to 13 popular destinations in the Asia Pacific region
The route includes Singapore, Malaysia, Thailand, China, Taiwan, South Korea, Australia, and Japan. The dates and itineraries for all the routes will be announced soon!
Check back for more updates sooooon!
Facebook Comments