This Is How To Enroll Your Special Needs Child Into Sekolah Kebangsaan PPKI
I learned all this the hard way because the head of Pendidikan Khas in SK TTDI 2 is the most incompetent, unhelpful person I have ever had the displeasure to meet.
Some government schools offer a program for special needs children called Program Pendidikan Khas Integrasi (PPKI).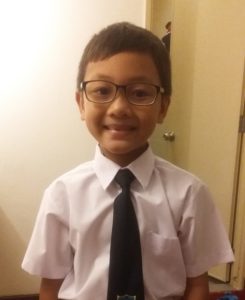 Dyslexic children attend mainstream classes, except BM and Maths, which is taught separately by dyslexia-trained teachers. Autistic children attend all mainstream classes, but with a teacher's aide by their side (or so I have been told).
Mentally handicapped, down syndrome, and other more severely disabled children are in separate classes with their own teachers. I see around 4-6 kids per class. They do not join the mainstream kids.
PPKI is practically free and offers some fun stuff that is dubbed as "therapy" (but that I don't believe is very therapeutic), which includes swimming, bowling, and archery. It's fun for the kids. They miss the whole day of school. Ayub says he was only allowed to shoot one arrow during archery therapy, which is why I don't really consider it much therapy. But it's better than sitting in a classroom staring at the whiteboard all day.
I am not a fan of government schools. (But I am a huge fan of government school teachers!)
So if you have a special needs child and you want to enroll him or her into government school i.e. sekolah kebangsaan, here are the steps you need to take. There are a lot of them.
1. Get a medical report
As far as I know, it doesn't matter if the medical report comes from private or government clinics/hospitals, as long as a doctor assesses your child and gives a diagnosis of any special needs. These include: mental handicaps, down syndomes, ADHD, dyslexia, autism, aspergers and so forth.
Make a copy of the report.
2. Bring that medical report to JKM
With the medical report, head over to Jabatan Kebajikan Masyarakat (Ministry of Welfare/Welfare Department?) to apply for your child's OKU status. Pass them the medical report, a copy of your child's MyKid, and passport sized pictures of your child. Your child does not have to be present for this.
This is their HQ location in Putrajaya:
Jabatan Kebajikan Masyarakat
Aras 6, 9-18
No 55, Persiaran Perdana,
Presint 4,
62100 Putrajaya
Telefon : 03 – 8000 8000
Go here to check JKM branches close to you.
We did ours at the KL branch. It's a dingy, tiny, non-OKU-friendly office in a hotel. (So not cool government, get your act together, at least make it wheelchair friendly, you're dealing with special needs people).
3. Open a BSN account for your child
Your child will receive financial aid from the government for as long as he or she attends Program Pendidikan Khas Integrasi (PPKI) at a government school. Around RM100 a month, though I'm not so sure. Haven't checked Ayub's account to see if the money has been deposited for him.
Head to any BSN branch to open an account. Your child must be there.
4. Pick up your child's OKU card from JKM
It takes around 1-3 weeks for the OKU card to be ready. Once it is, go pick it up 🙂
5. Bring the medical report and OKU card to MoE
When we did this, we just gave the officer Ayub's medical report and that was enough to be placed in a government school. However, the officer in charge was a family friend. So just in case, I advise you bring the medical report and the OKU card to the Ministry of Education.
They will place your child in a school that has a PPKI program.
6. Get your child placed in a government school that has a PPKI program
In theory I believe you're supposed to receive a letter of acceptance from the school or at least a phone call. We received neither. Had to keep following up to see what was happening. A week before school started then the officer sent me a WhatsApp message that included a photo of the letter we were supposed to receive.
Also, I believe you're supposed to receive a special booklet that will have all your child's details inside. With this booklet, you have to make copies of the following:
Your IC
Your spouse's IC
Your child's MyKid
Your child's OKU card
Your child's medical report
Your child's BSN account details
And then stick all those documents in the proper places in the booklet. You will have to give this booklet to the school.
We did not receive this booklet until Ayub's teacher gave it to us on the first day of school. She's the loveliest person ever.
7. Bring all those documents to the school to register your child
Yes. This is the part that I'm not too sure about because, as I mentioned at the beginning, the head of PPKI in SK TTDI 2 is an incompetent fool.
We brought all of Ayub's documents to the school. Met with the head. He said ya ya just come of the first day of school. We asked about orientation. No need orientation, he says. We asked what we're supposed to bring. Just an empty folder he tells us.
We show up on the first day of school with an empty folder. Find out he hasn't placed Ayub in a class. Tells us it's our fault for not attending orientation. Puts Ayub in a class with mentally handicapped kids. Thankfully an amazing teacher found Ayub, took him out, put him in the dyslexia class. And then told us every step we had to take to get Ayub properly enrolled. The steps which I have just written out here. Yup, we did everything backwards.
Don't be like us.
We started this process in November 2015, and finally completed everything sometime in January 2016. Honestly because we had no idea what we were supposed to do.
We removed Ayub from government school five months later and placed in the Dyslexia Association of Malaysia temporarily. Am currently cracking my brain trying to find a new permanent school for him.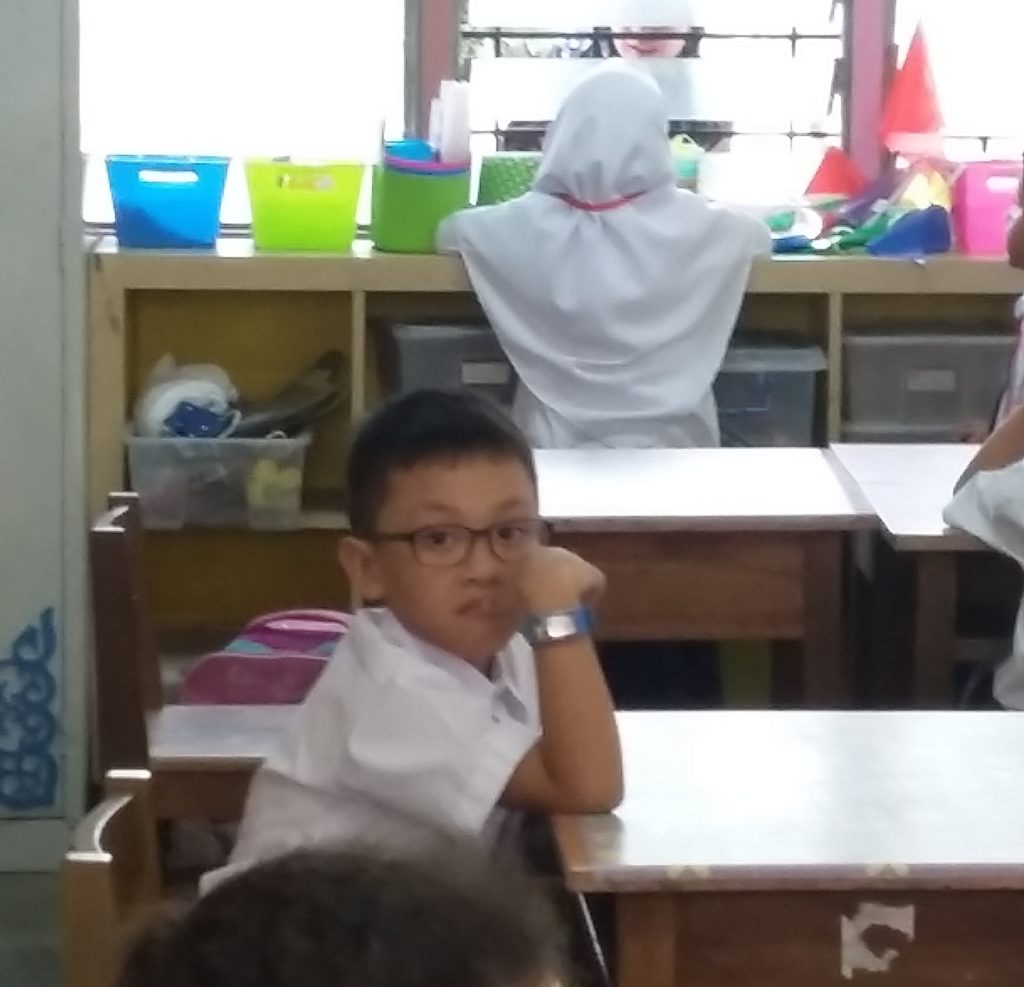 To Cikgu Suzuna, you are the best thing to happen to PPKI SK TTDI 2.
To Encik Haziman, you don't deserve the privilege of working with special needs children and their families.
Facebook Comments