We Went To Ledge Gallery – The Free Art Gallery In One Utama
I've walked by The Ledge Gallery in One Utama a bazillion times and always wanted to visit it. But because it's at a weird in-between floor, I've always just been too lazy to make the effort. It's no real effort really, that's a testament to how lazy I am.
Anyway, Ayub, Aisha and I were walking around OU post-lunch and Ayub noticed the sign on the floor above us. "Hey, that's an art gallery. I want to go to the art gallery. Mama, let's go." So we went.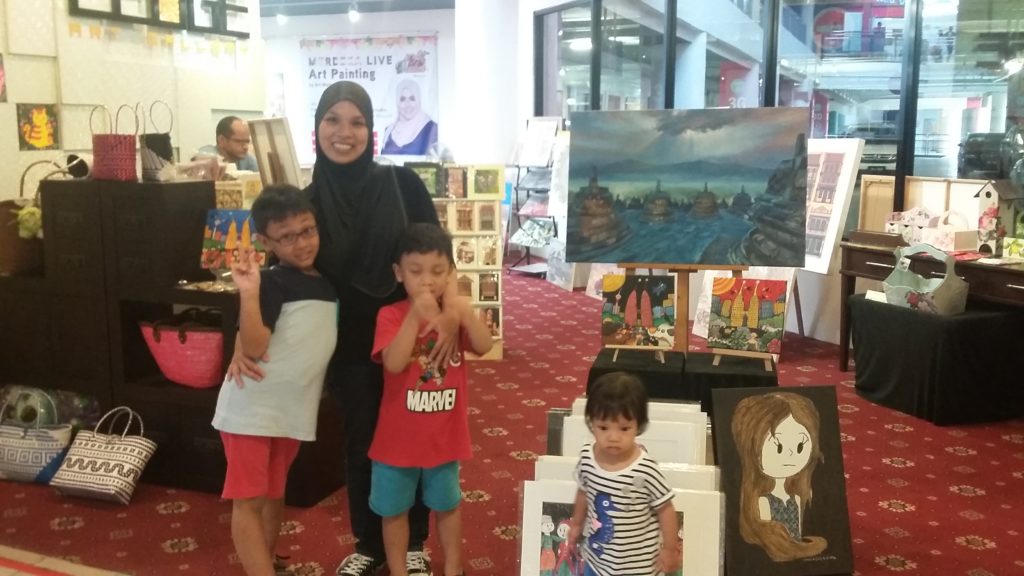 I think the current exhibition that we checked out had something to do with Merdeka / Malaysia Day / all things wunderbar in this country. It was very patriotic. And… interesting?
Well, the kids enjoyed it anyway. Plus it's free admission. Win-win.
Long, skinny walkways with paintings hanging from the walls. Pretty much sums it up.
And that's about it really. We walked around for about 20 minutes or so. Looked at the art. Talked about the art. Mr Ninja studied art history and all that fancy pants stuff so he had lots to say. Then he googled famous artists that he looked up to and we talked about them as well.
Much more fun than walking around the mall aimlessly. And much, much better than allowing me to walk into CottonOn Kids and buying a few dozen dresses and outfits for Aisha, my living doll.
Definitely recommend everyone to go there. I don't think it gets much attention. We were there for quite a while, completely alone.
Support local art! Wuuuuuu!
The Ledge Gallery details:
Location: Third Floor Highstreet, 1 Utama Shopping Centre
Opening times: 10am – 10pm
Admission: free!
Facebook Comments